I love to change out my entry way for all the seasons! It's an easy place to make a few small switches that make a big difference.
Your entry way is the first thing people see when they come in your home. See how I created a neutral fall entry way that's sure to catch the eye!
My entry way piece is from Mercantile 1858 in Arrington, TN! I love all the little drawers and cubbies b/c I store a lot of my smaller seasonal type décor in here. This makes it easy to access when I want to change a tray or vignette!
*This post may contain affiliate links. Please see the full disclosure page for more details. *
I always love to change out whatever I have hanging on my shiplap frame that my husband built me. This fall I decided to go with a fall cotton wreath that I used last year over my fireplace. (See how I like to move things around and make them feel "new" again)
For this neutral fall entry way, I wanted to also use some metals mixed in with my more neutral pumpkins and décor. I've had the pumpkins sign for years and I got the little pumpkin banner at Walmart for less than $4!
I added a few pumpkins that I've collected over the years, and switched out the greenery in my white vase I use year round. Before I knew it, I had a cute and simple neutral fall entry way!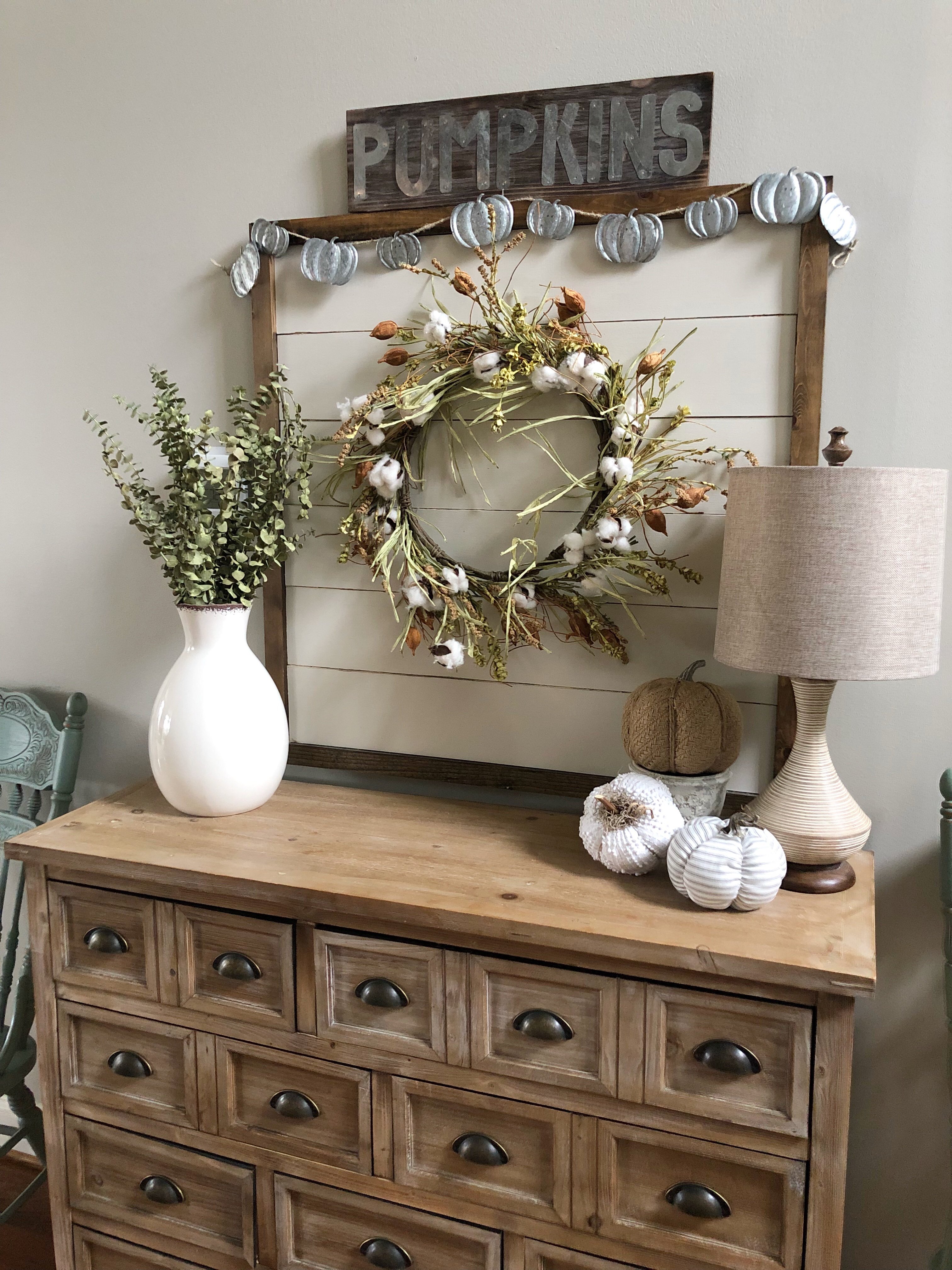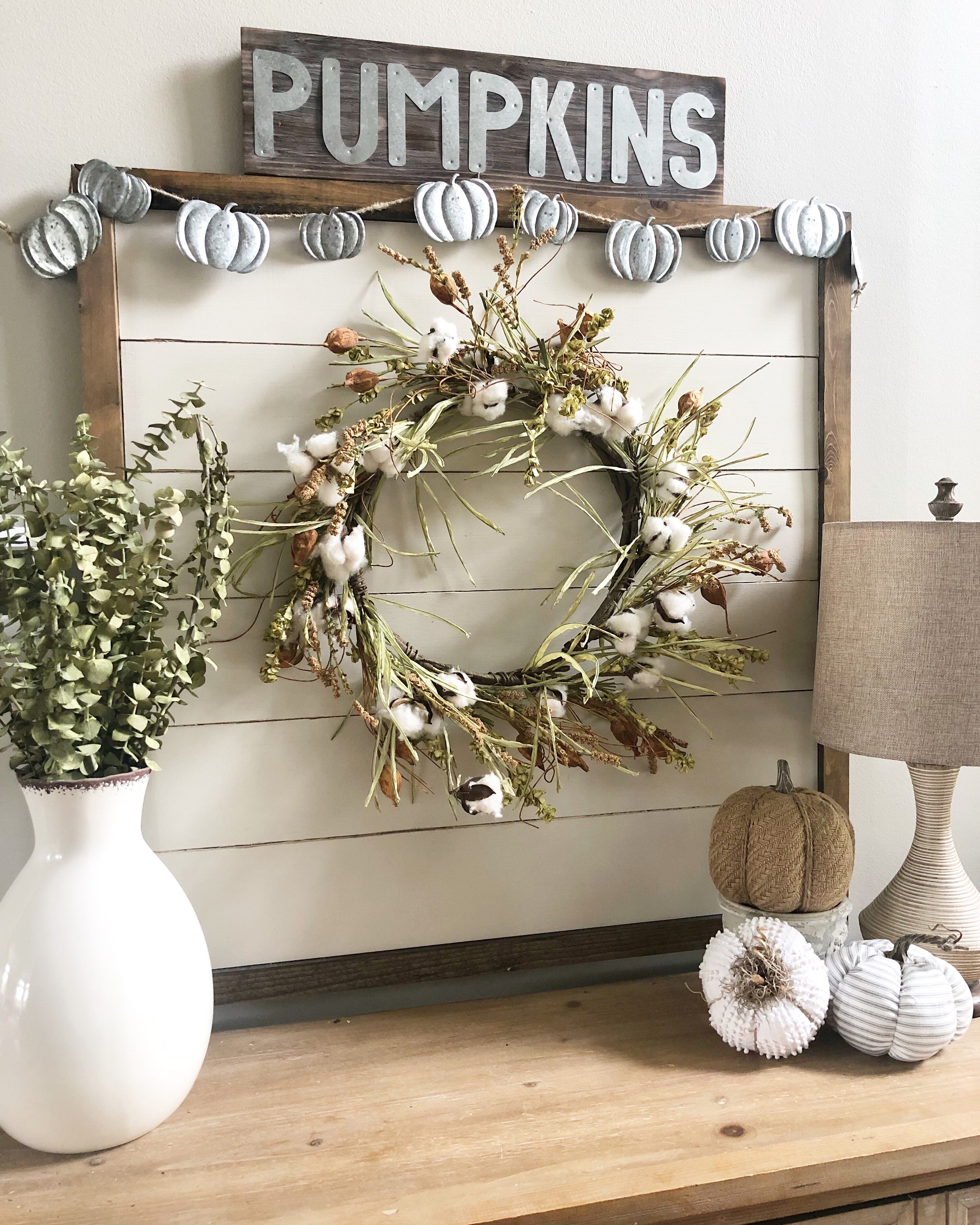 The rain kept me from being able to do my full front porch this weekend, but I did manage to get my doormats out and my pumpkin hung. The buffalo check rug is from Amazon and you can get it here. The gather mat is from Kirkland's and you can find it here. Unfortunately, the pumpkin hanging on the door came from Kirkland's a few years ago and is no longer available.
Here's the start to my fall front porch! (Bailey was wondering what I was doing in the rain!)
You know I'm all about the decor, but I'm also about function. We added a smart lock to our front door this weekend, which I am so excited about. With school back, I feel like we don't know if we are coming or going most days. I'm always worried I'll get stuck in traffic and won't be back in time for the bus for my oldest son. (Any other moms have that fear?)
We started researching smart locks here and decided on the Schlage Connect. This is going to help my peace of mind so much and we are loving how easy it is to use!
My husband is the true handyman around here (I'm the crafty one with the ideas..haha!) He installed this very easily with a few simple tools. We love that you can set up multiple codes, can control it remotely through an app and it has a sleek look too!
I definitely recommend this lock, especially if you have kids (or adults) coming and going from your house on a regular basis! We all tested it out and it is easy to use and approved by all.
Can't wait to finish up my fall front porch and share it with you all soon!
Until next time…
~ Stacey