If you're like me, I LOVE having cute little fabric trees all around my home at Christmas time in all colors, sizes, etc. But…I can't sew! DIY to the rescue!
This no sew fabric Christmas tree DIY is super easy and anyone can do it with just a few supplies. Ready to see what I did?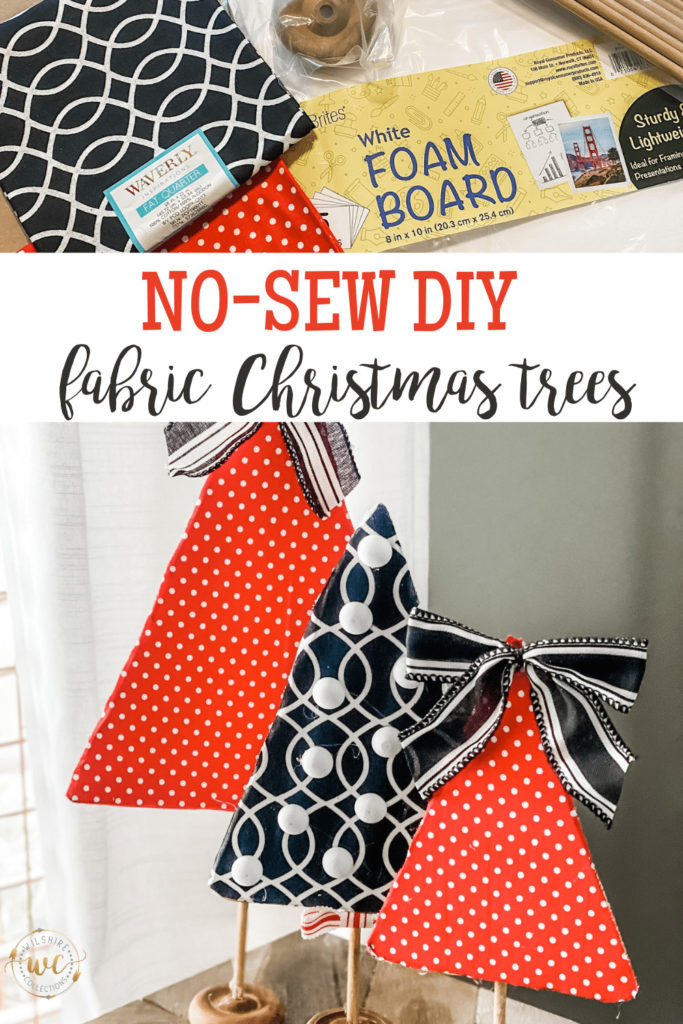 The secret sauce to this DIY is…FOAM BOARD! Yep, you read that right. I grabbed some foam board from Joann's, but you can get this at any craft store and even the Dollar Tree has it sometimes.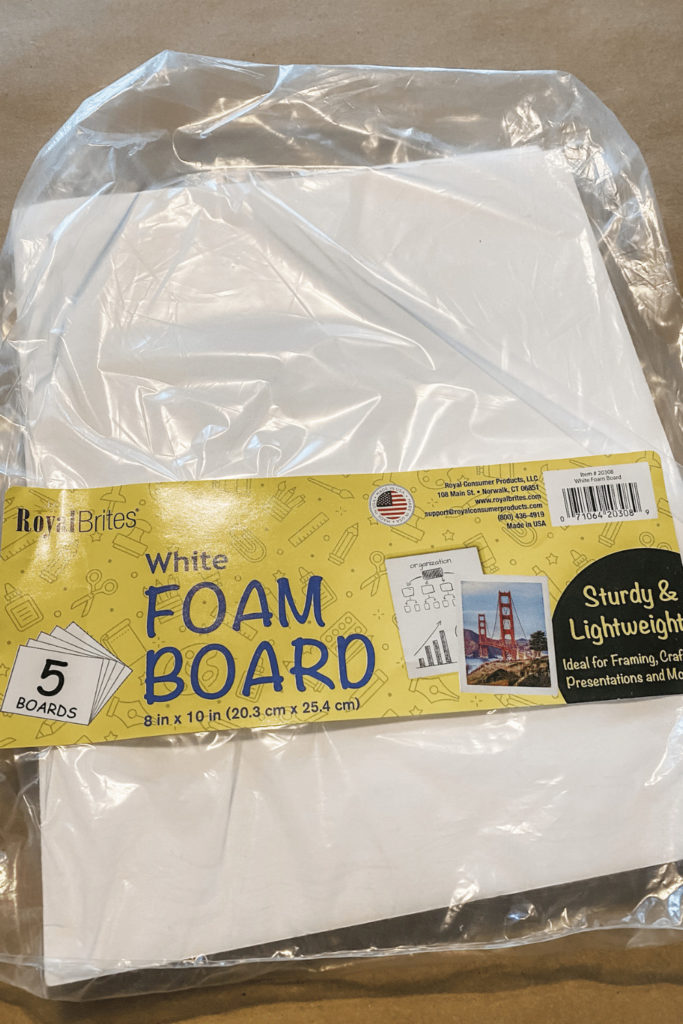 Next I picked up some fat quarter fabric from Walmart that I wanted to use for this project. Any fabric you have on hand that matches your Christmas colors will work great for this.
For the base, I picked up these Toy Wheels from Joann's. I liked these because they already had a little hole in them. But, if you're handy with a drill you could totally use a wood slice and drill a little hole in it too!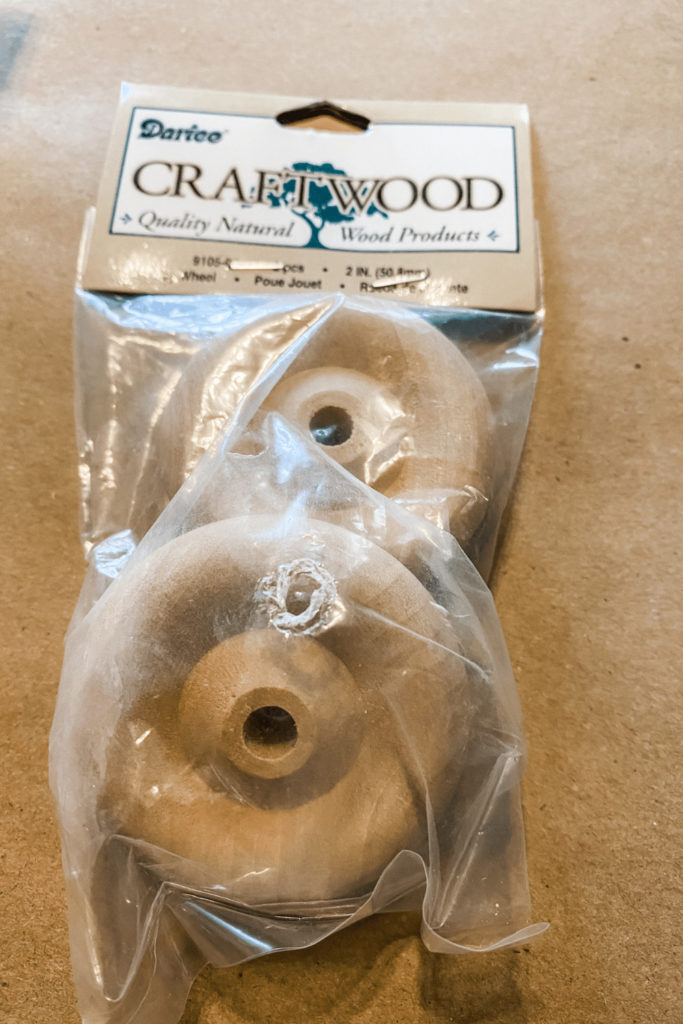 I also used some wooden dowels. Mine came from Walmart and were 3/16in.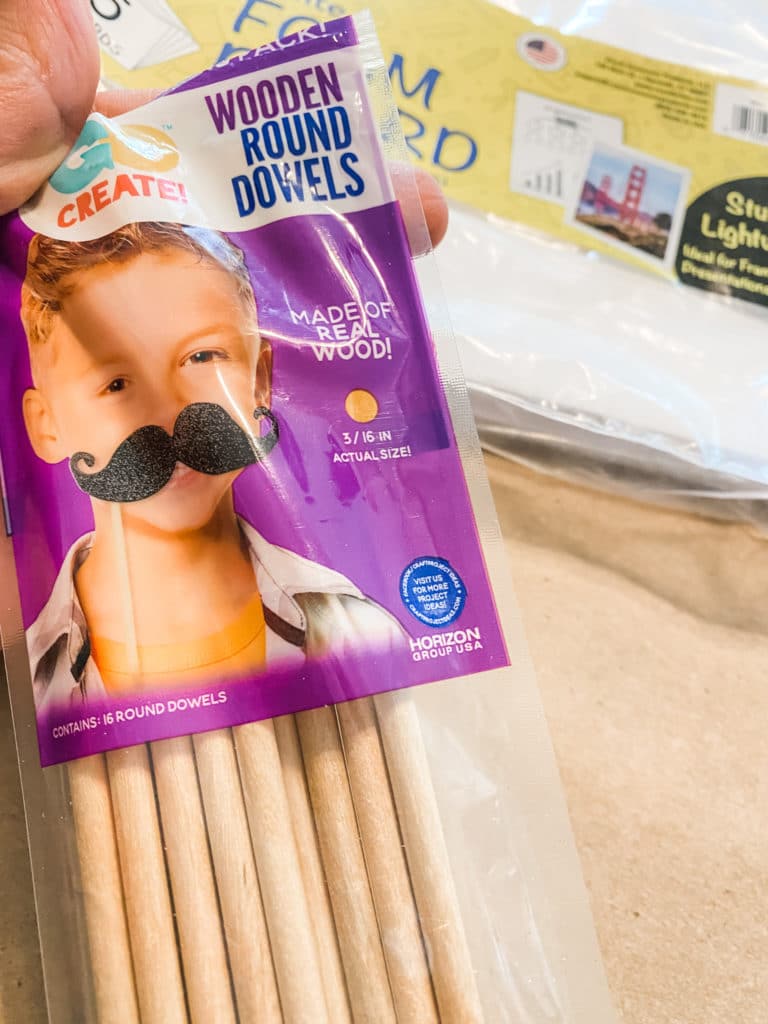 Look how they fit perfectly down in the base! And you can easily cut them to size to make your trees different heights! I did end up staining both of these too.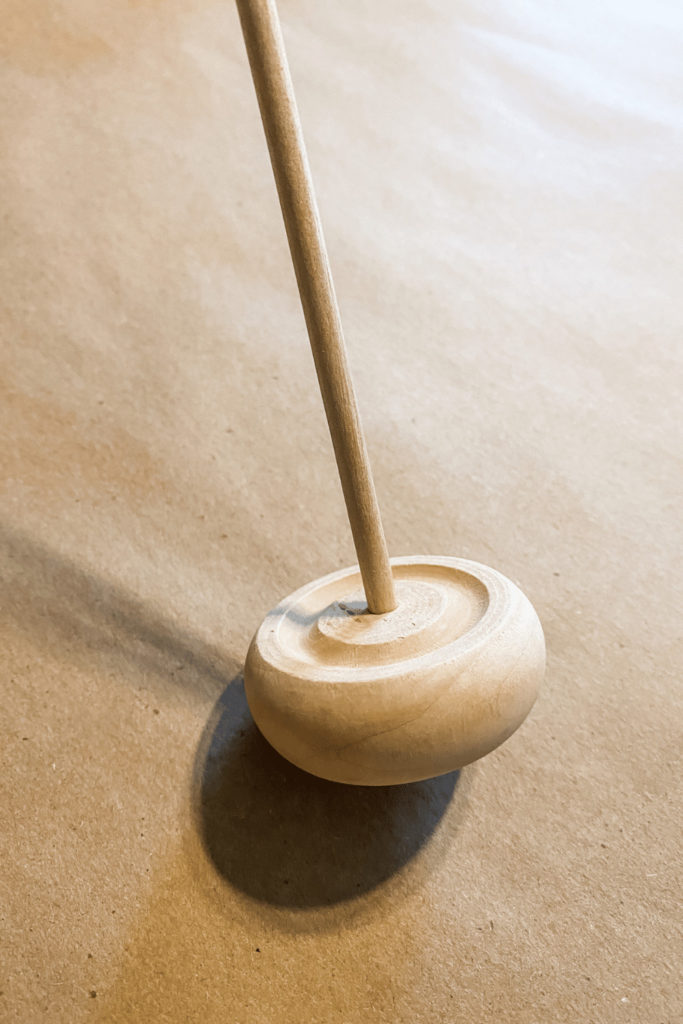 The rest is super simple! And I've made it even MORE simple for you, because I have a FREE template you can use to cut the shape of your trees. If you print this on regular printer paper at normal scale, they will be the exact size I used for my 3 trees!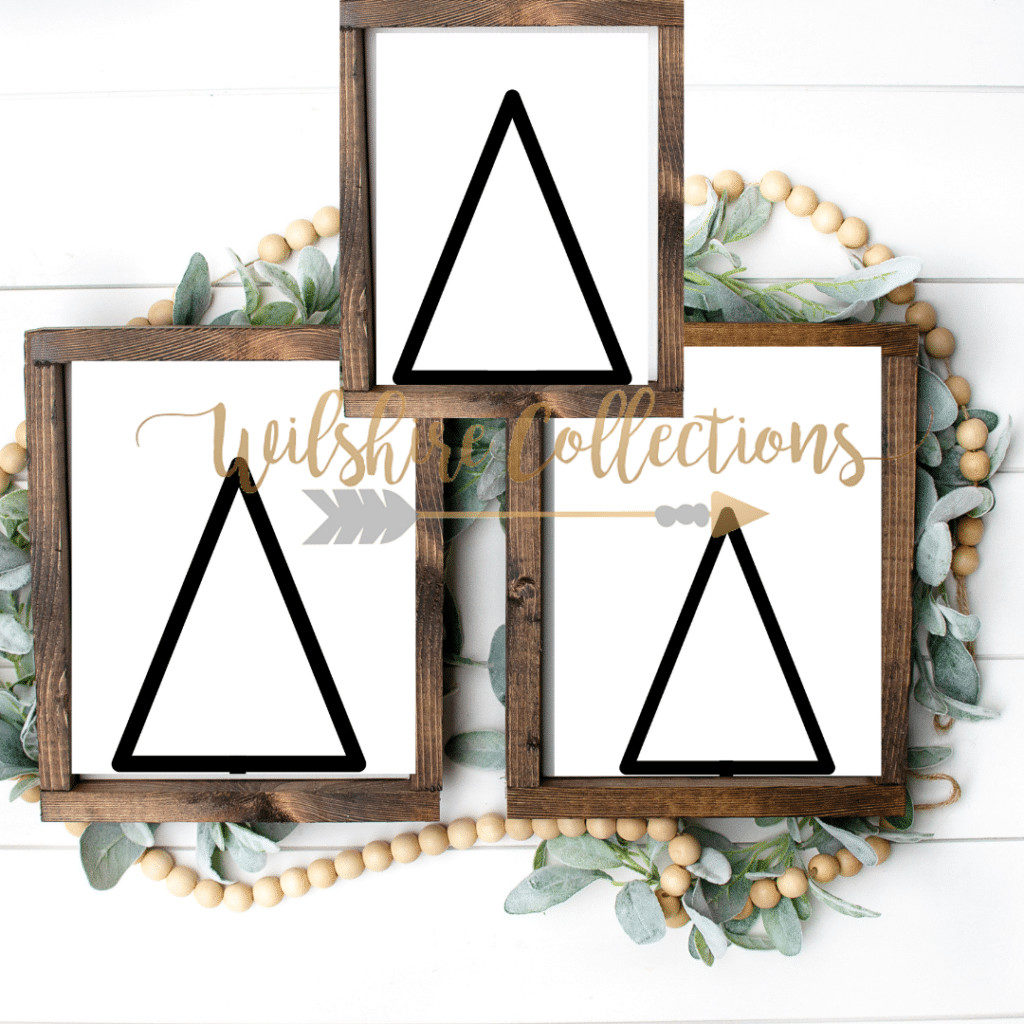 Once I cut out my foam, I traced my fabric to fit each one. I did 2 red and one black. Grab your mod podge and simply mod podge them right onto the foam board. This is what makes them and easy no sew fabric Christmas tree!
I of course had to add a few cute finishing touches, like some little bows up tops and some half wood beads on one. Get creative here and embellish them however you would like!
You simply hot glue the back of the foam board to the dowels and you're done!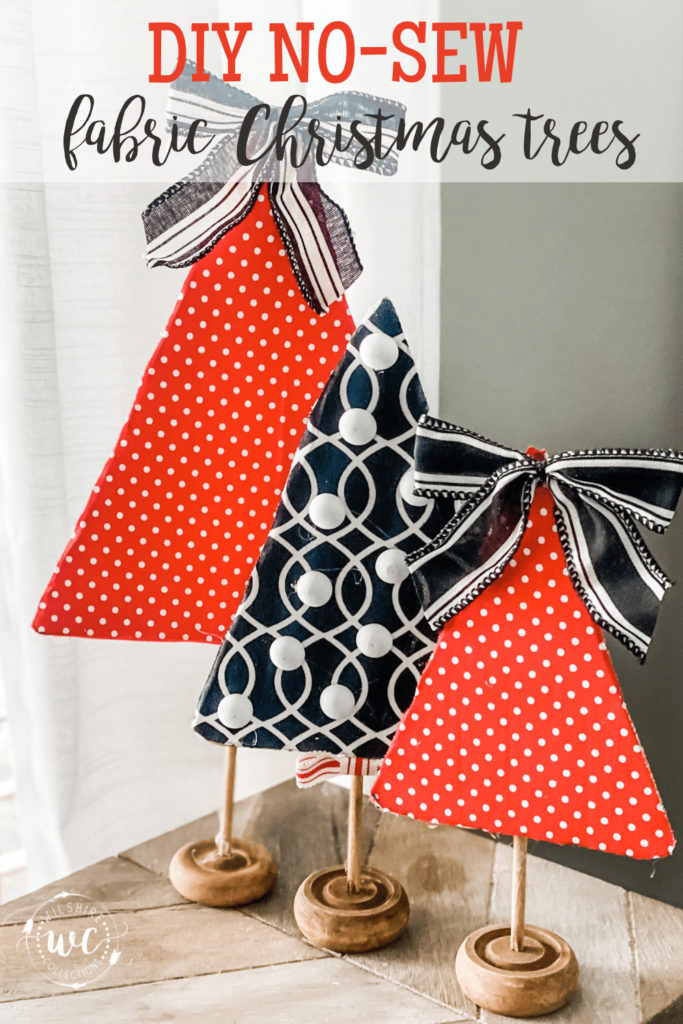 What do you think of this cute no sew fabric Christmas tree DIY?! Are you adding it to your crafting list for the holidays? Can't wait to see if you do!
Until next time…
Stacey