I am a big fan of the Olive Bucket! I have loved having mine on my fireplace hearth and changing it out for the seasons. This is what I call multi purpose decorating. You buy one item that you love (in this case the Olive Bucket), and you change it out throughout the year to give it a fresh look every few months. It makes you feel like you are changing things up, without really changing things up 🙂
My Olive Bucket was ready for a Spring makeover, and whenever I want inspiration I turn to none other than the trusty PINTEREST! You can get SO many ideas there. Yes, sometimes we all have an epic Pinterest fail. I've done that a few too many times with recipes…oops! But, these Olive Buckets decked out for Spring have me thinking I can't go wrong!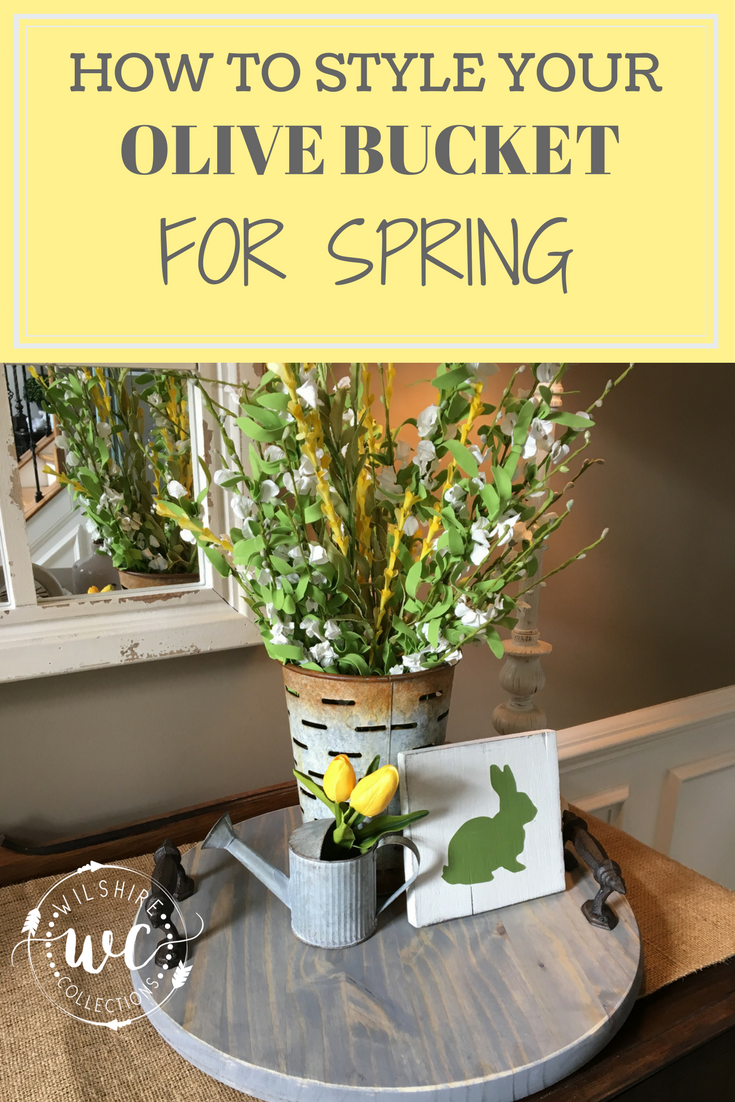 So, check these gorgeous ideas out and then get to styling!
I love Spring Florals! I did something similar in a smaller Olive Bucket with some yellow and white spring florals. That with the green in the stems just screams Spring!
Image Source: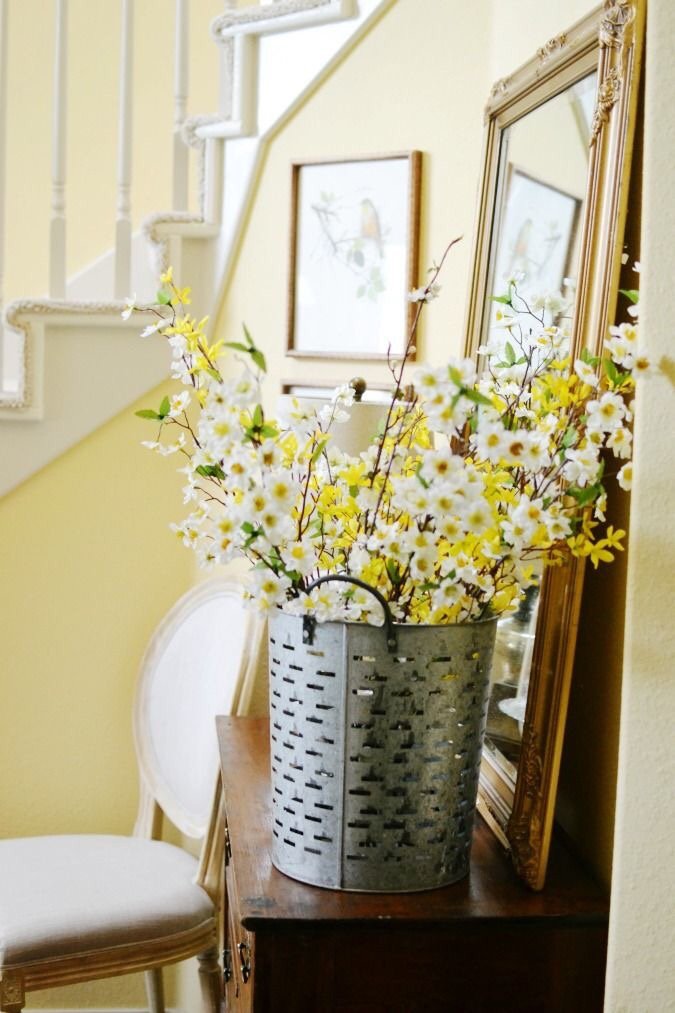 If you ask me,  I have a year round love affair with Cotton. I can't think of a season that cotton doesn't fit in. If you are wanting a more natural and farmhouse look, you can't go wrong with Cotton in your Olive Bucket!
Image Source: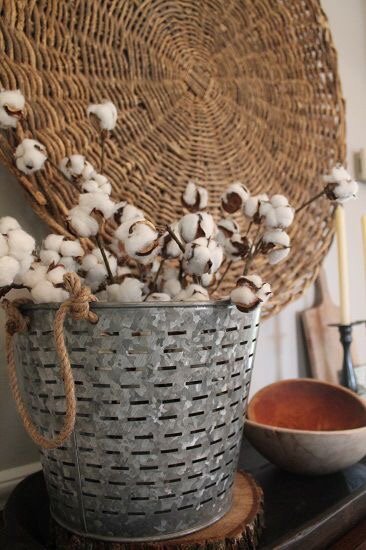 LAVENDER! If you have enough Fresh Lavender, that would not only look adorable in an Olive Bucket…but smell amazing too! You could also go with artificial and it would still be beautiful!
Image Source: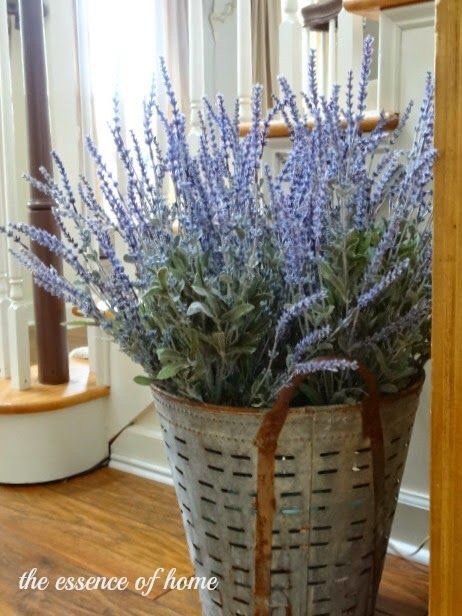 Can we pause for a minute and raise our hands in the air for Hydrangea's?! (PAUSE) Ok, Hydrangeas not only remind me of my mom because they are one of her favorites, but they are also just flat out gorgeous. And dried hydrangeas make for some beautiful arrangements! How pretty is this set up?! You know that painted piece has my heart skipping a beat too!
Image Source:
This picture is just perfect because it has some of my favorite Spring things…greenery, tulips and eggs! Too adorable!
Image Source:
Here are a few Olive Buckets I have styled for Spring. It's still early in the season, so I have a feeling these will change or I will be adding in some of these ideas above. Because "O liiiive" an Olive Bucket….see what I did there?! 😉 Seriously though, love them. And you should too.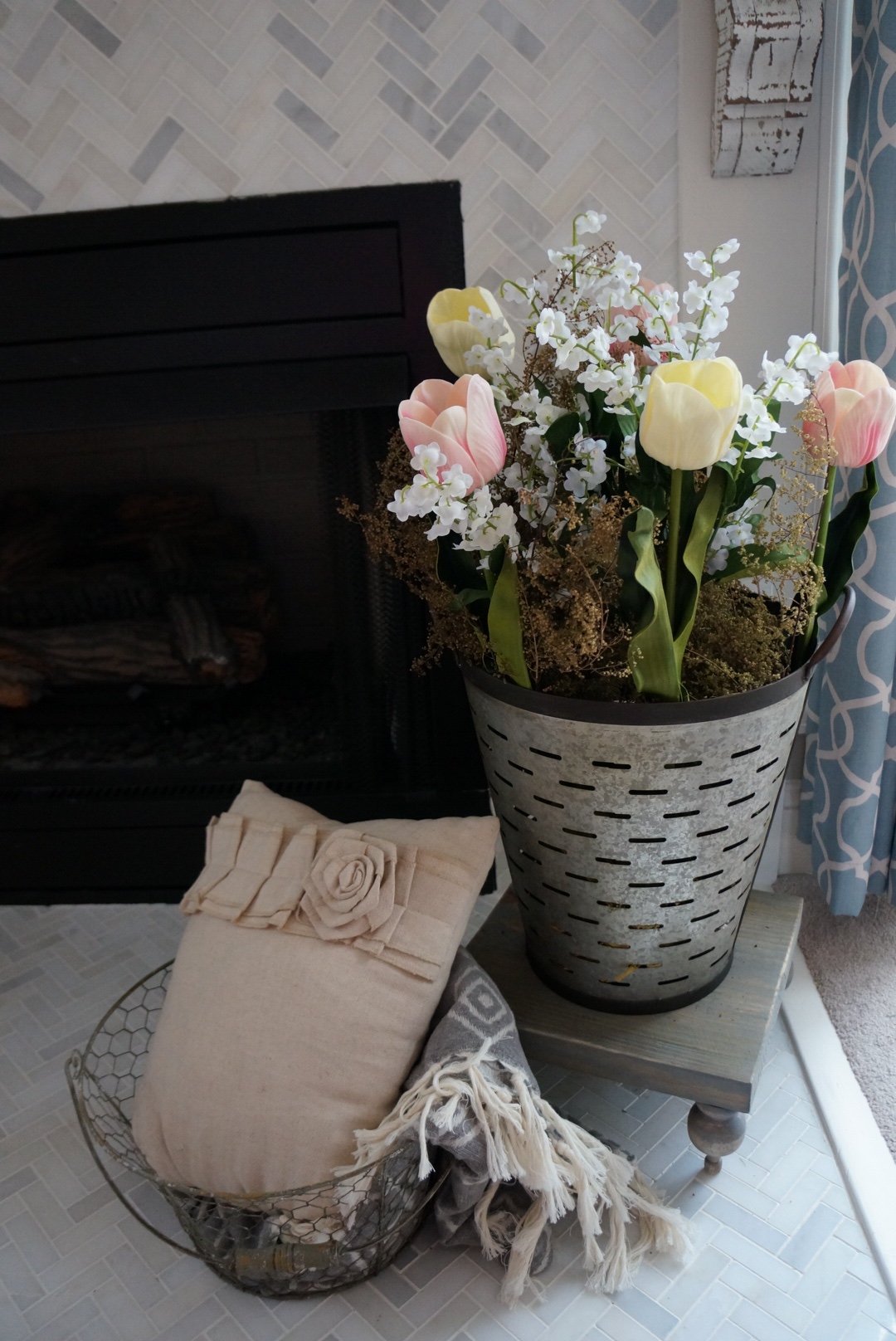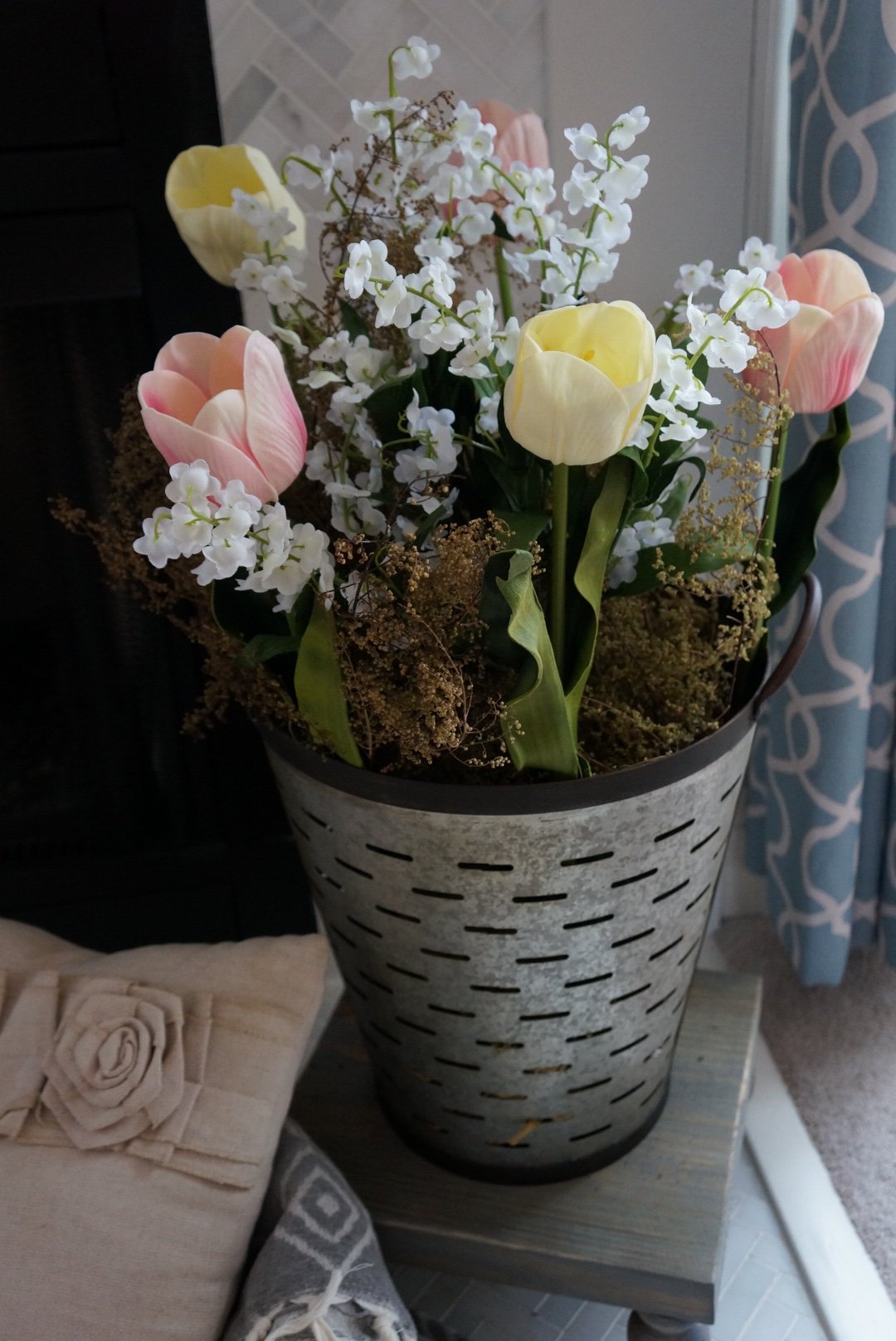 Here is a link to get a set of 3 olive Buckets from Wayfair. You can also check your local Antique Malls and farmhouse décor selling stores!
Set of 3 Olive Buckets from Wayfair
And here are some links to some items similar to the ones pictured above. Happy Shopping!
Until next time…
~ Stacey
* We are a participant in the Amazon Services LLC Associates Program, an affiliate advertising program designed to provide a means for us to earn fees by linking to Amazon.com and affiliated sites.