As you probably know, my family and I just recently moved! I'm excited to put this blog post together today for you as a resource for when and if the time comes for YOU to move!
These tips for packing like a pro for a move will help make the process so much smoother and less stressful for you all around!
Before we get into some tips and info- I want to tell you about OUR experience with the move and packing!
When my Sister told me about Bonnie at Finally Home services, I immediately reached out to her about her services. For us personally, I knew that having some help packing would be a huge blessing and help!
Bonnie came out to see our house and talk to me about all of the potential ways they could help make the move easier for us! We hit it off right away and I just absolutely love her story and her mission behind her business.
They offer many services, but we decided to hire them for the packing only because that is where we knew we wanted the most help!
It all went ABOVE AND BEYOND our expectations and truly helped lift so much from our plates during an already stressful time. If you are in the Nashville, TN area- I can not say enough great things about the Finally Home Services team! Thanks again Bonnie and team!
The way they had every box labeled with such detail was amazing and made it easy for the movers to know exactly where to place things once we moved. Their care and attention to detail when wrapping things was over the top amazing too! Not one broken item!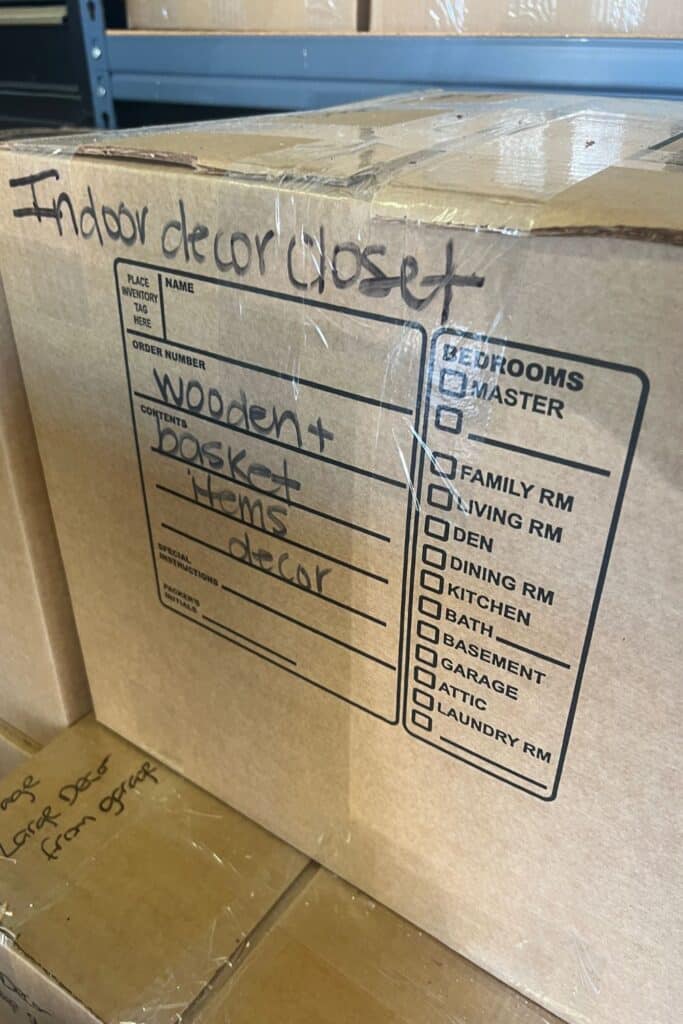 Once we got to the new house, it was so nice (Especially in the kitchen) to be able to prioritize what boxes we would open first.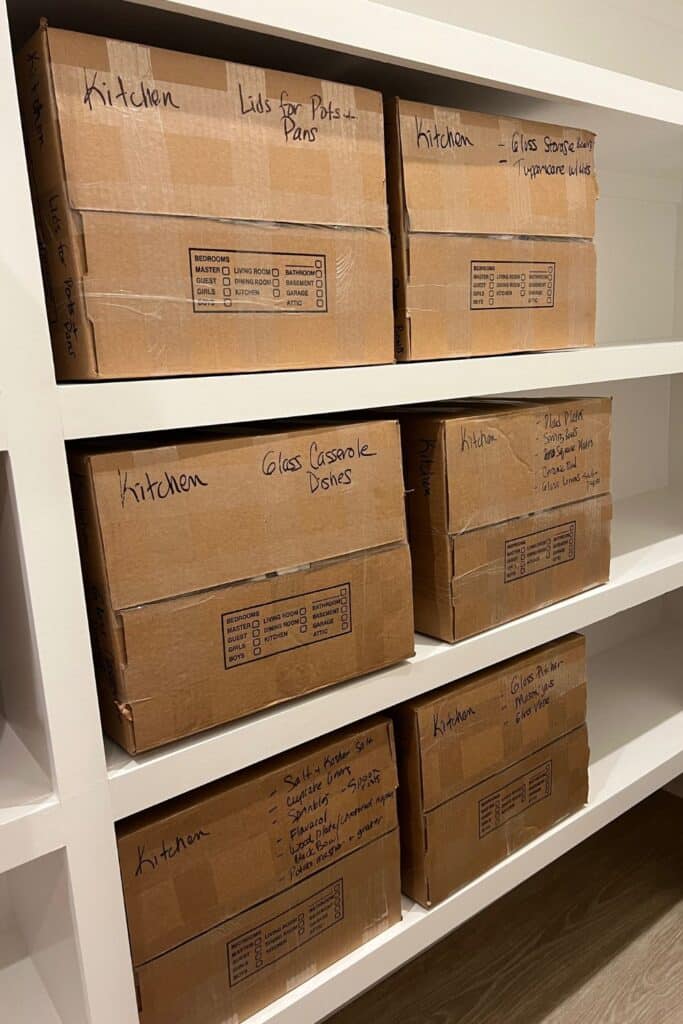 We have never had help packing before and I realize that it is a luxury that not everyone can/will do. That is why I was even MORE excited to work with Bonnie when she told me about ways she can help ANYONE no matter where you live!
Bonnie has created an online course that teaches people how to pack like a pro…the DIY version of the systems that she uses to make moving easier for people. She also has a FREE SNEAK PEEK available to her online course! This is something I recommend getting for sure for some good information!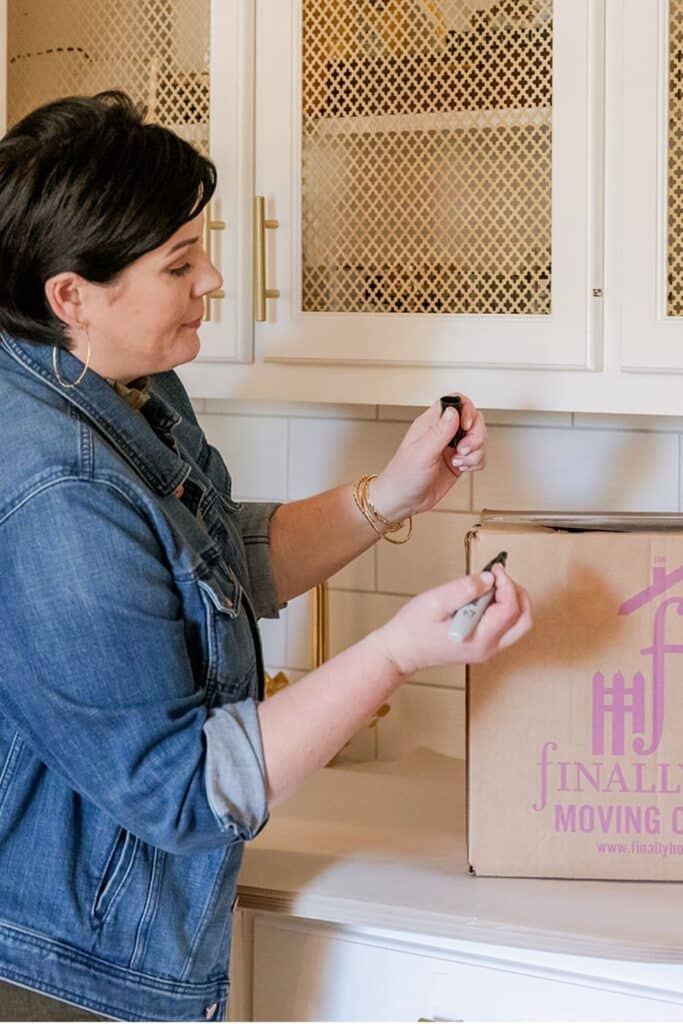 AND…Because Bonnie loves the Wilshire Community so much, she is also offering a coupon code for the course to y'all from now until Thursday, April 20th! Use code WILSHIRE40 at checkout to get 40% off her course. WOO HOO!
This is something you could buy now and watch anytime, so get it now while it's on sale!
I thought I would share a few things that Bonnie shared with us that were my FAVORITE tips!
Rent a dumpster! Yep, Bonnie gave us the idea of renting a dumpster before our move. When I tell you it was one of the smartest things we did, I mean it! It wasn't too expensive, and they dropped it off and picked it up when we were done. It saved Anthony about 999 trips to the dump too- win, win!
Speed editing! This is a system Bonnie uses to help you know how much time to set aside for packing, purging and all the things leading up to the move! This is super helpful and something she teaches more about in her course too!
Packing suitcases! She recommended that each family member pack a suitcase like we were going on a trip for a few days. With clothes, PJ's, toiletries, etc. These suitcases were to go in our vehicles and NOT on the moving truck. We also had separate bags with each of our sheets, bedding etc. This made it SO easy on moving day when we were all exhausted at the end of the night to just open up our suitcases, grab what we needed and crash. 10/10 recommend doing this if you move!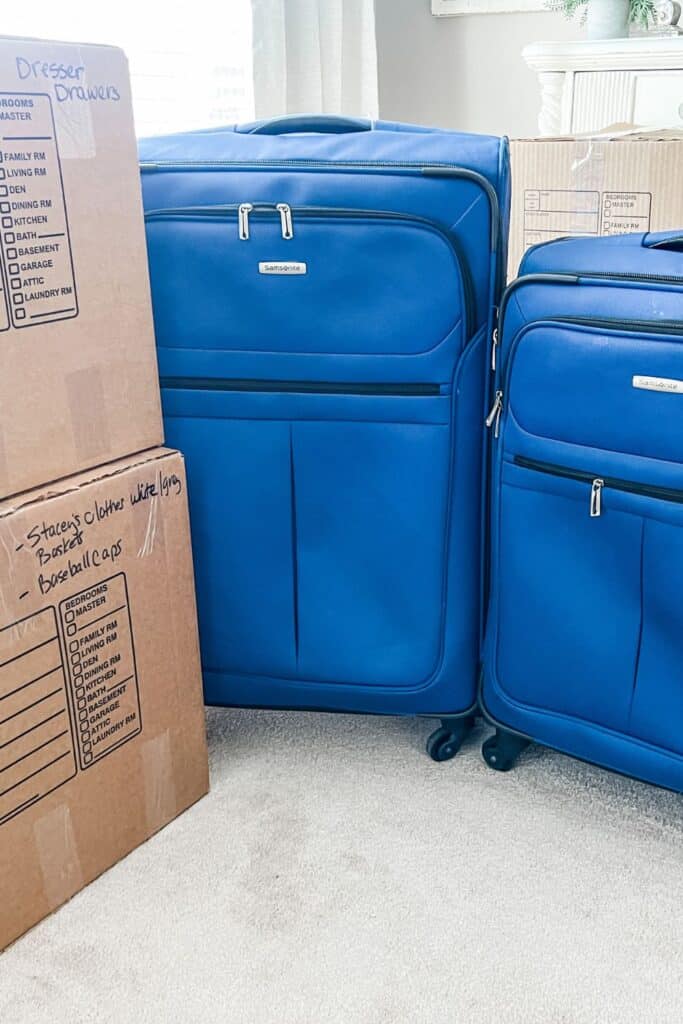 Some great info from Bonnie if you're trying to decide if this course is for you!
"How to Pack Your Home Like a Professional Moving Concierge" is the right fit for you if you feel overwhelmed, stuck or lost with the thought of packing. 
Do you…
Want to hide in the corner and suck your thumb when thinking about packing?
Struggle with where to start in the packing process?
Feel like you don't know how long packing will take you?
Start sweating thinking about the right supplies?
Freak out when something is too tall for a box to close?
If this is you, then you're in the right place, friend! "How to Pack Your Home Like a Professional Moving Concierge" will give you timelines, checklists, how-to videos and all the know-how to feel confident when packing up for a move. I've got you!
I hope you found this blog post on packing like a pro helpful, or maybe one day when you find yourself in a place of moving and packing you'll be able to refer back to this for help! Either way!
Until next time…
Stacey