One of the top questions I probably get asked is, "What color paint is that?" when it comes to the walls in my home! So, I thought why not put it all in one little spot for y'all to be able to refer to!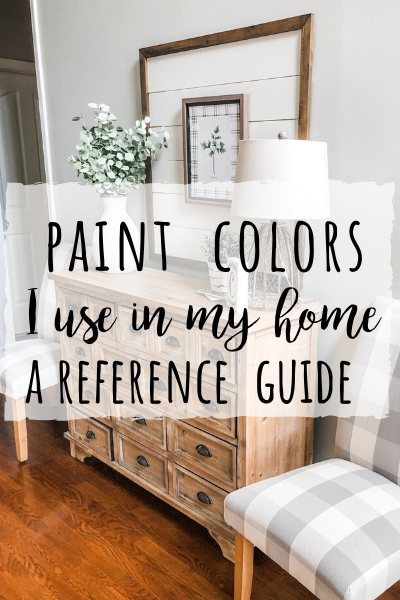 These are the paint colors that I use in my home. I hope this is helpful for you when you are trying to make some decisions for your own home!
I want to start off by saying that paint is DIFFERENT in every home and within every different room of a home. What looks one way in my house, might look TOTALLY different in yours! Please always buy samples and test them out first!
Ok, so first up in our paint colors tour is the MAIN one that is in the majority of my house. It is Benjamin Moore, Revere Pewter. It's in our living room, kitchen, hallways and upstairs hallways.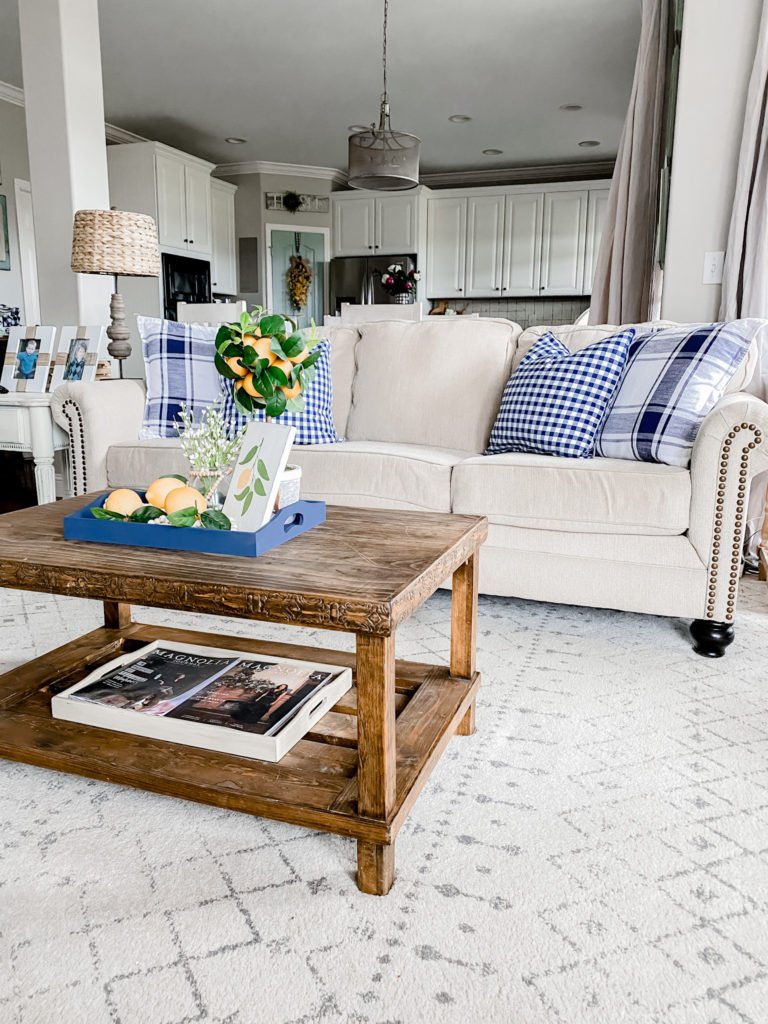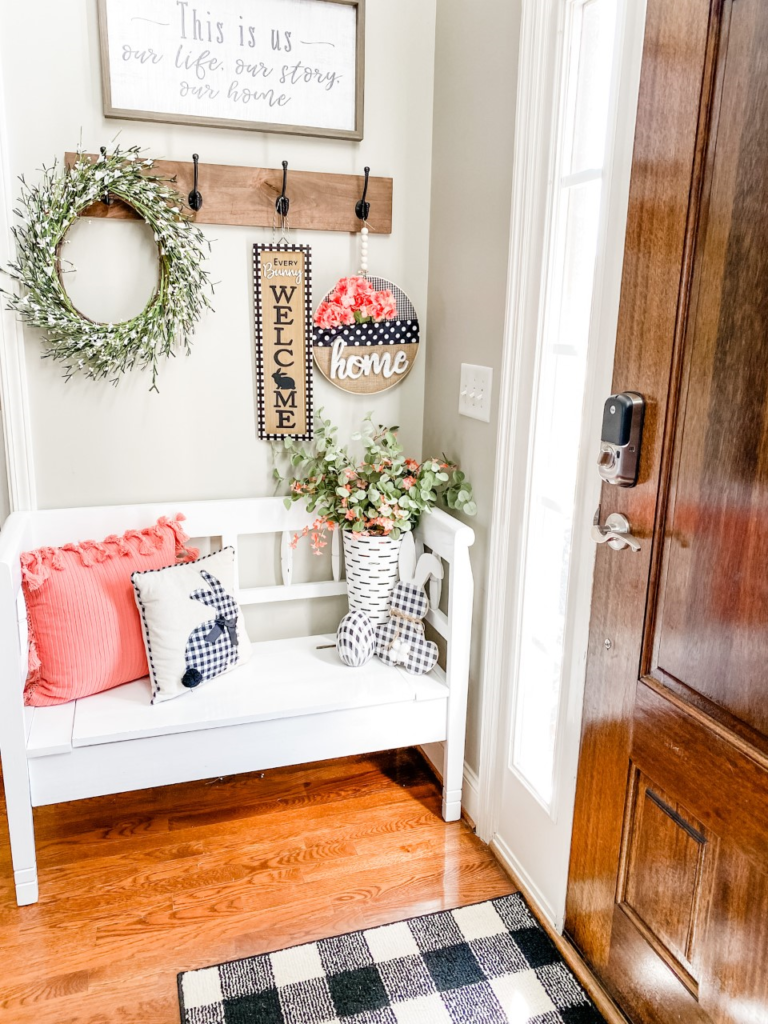 I find this to be the perfect greige color (For us). It's gray, but does have some warm undertones so it's not your typical cold gray. We have been very happy with it. Here's the Benjamin Moore info on it!
Revere Pewter
A light gray with warm undertones, this classic shade creates a unifying look that calms and restores. A great transitional color, it's perfect for an open floor plan.
Next up are the paint colors we use in our master bedroom and bonus room. The color is called Sherwin Williams, perfect greige. Here is a perfect example of what I meant earlier. In our bedroom, sometimes this paint tends to have PURPLE undertones…which I do not like. But, in our bonus room I never really see that purple. Same paint in each place!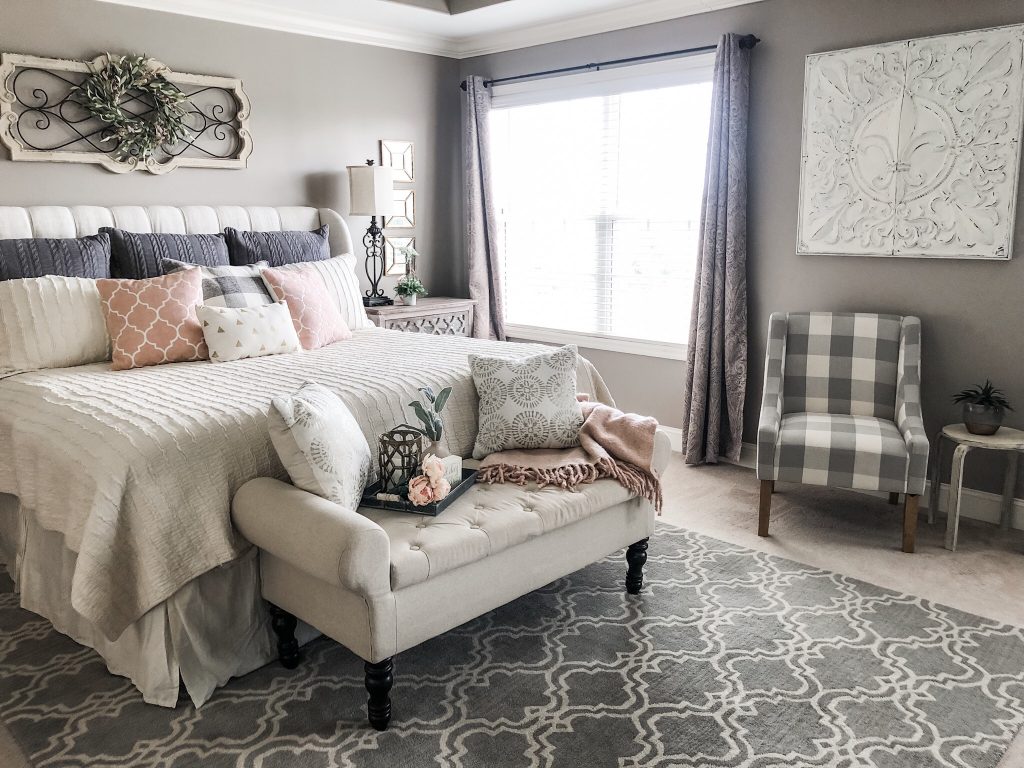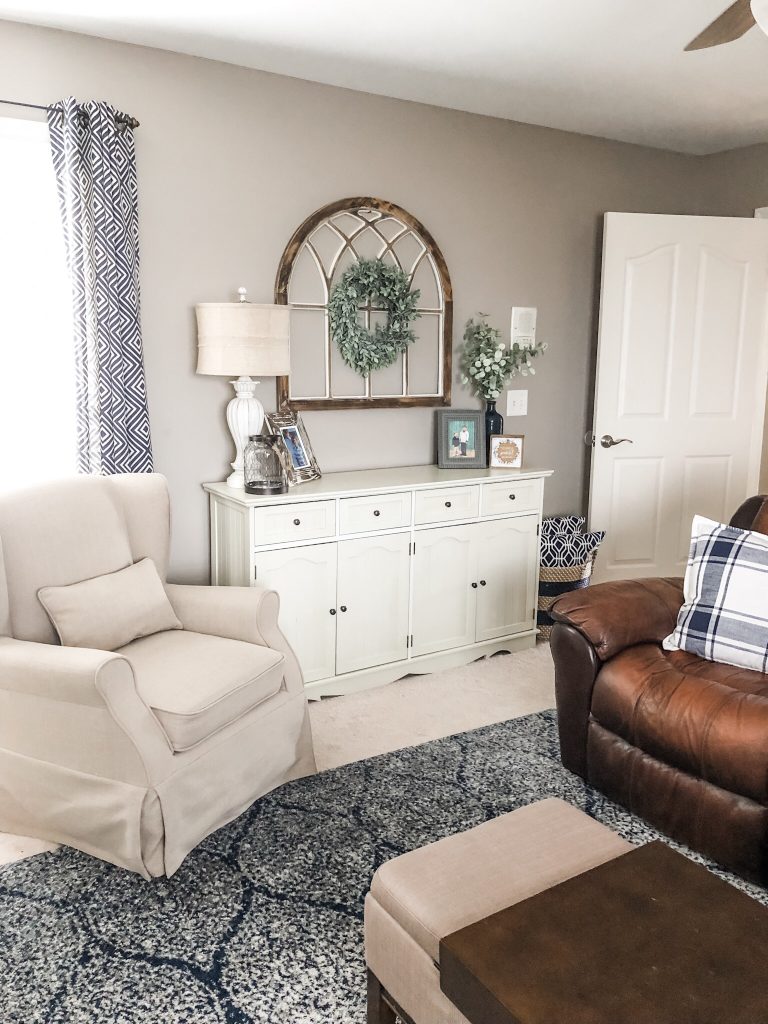 Here is the Sherwin Williams info on it.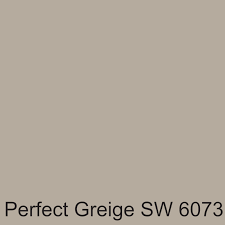 We have 2 different paint colors going on in our dining room. Let's start with the neutral one, which is Sherwin Williams Agreeable Gray. This is a very light, cool toned gray and I LOVE it! (It is also on our laundry room walls).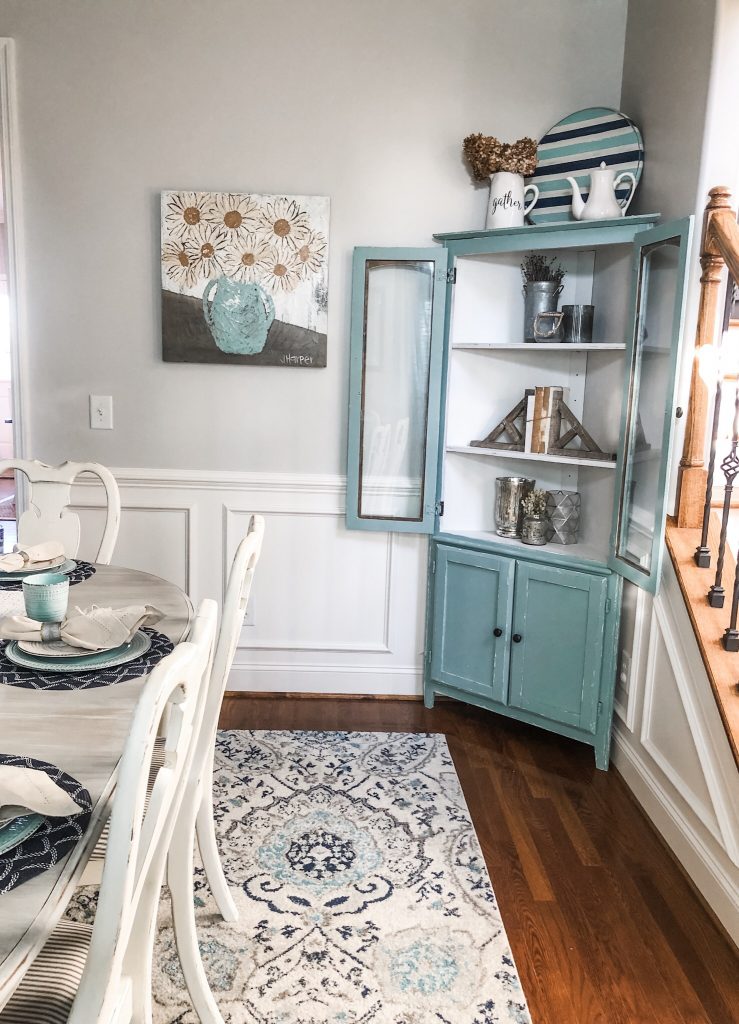 The accent wall in here is Benjamin Moore Hale Navy…and it is a GORGEOUS shade of blue that I highly recommend! I love the combo of this with the agreeable gray.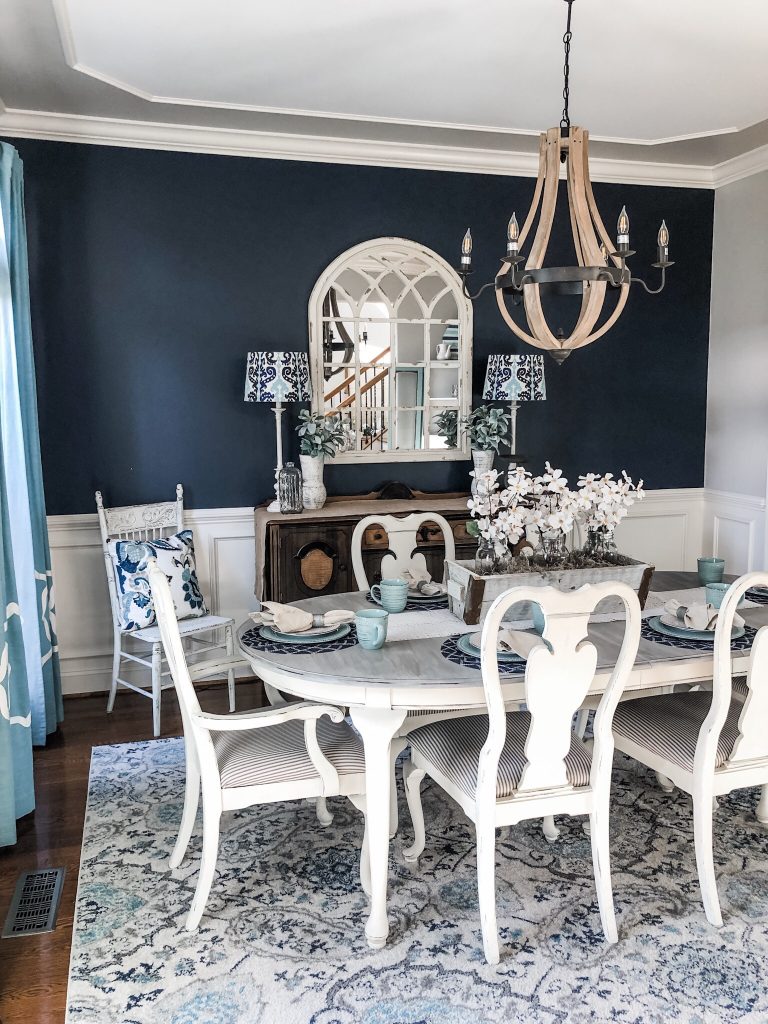 Tyler's room and the boys game room is painted in Sherwin Williams dovetail. If you are looking for more of a medium gray, give this one a shot!
That sums up this tour of paint colors from around my home! Every other room is either some old can of paint that I can't remember the color OR the original paint color when we moved in, which I don't know either.
I hope you found this helpful though. Paint can be a tricky thing, which is why I can't recommend enough trying out samples.
TIP: Paint pieces of white poster board in the different colors you are wanting to test. Take them around to different parts of the room and hold them up (or even tape them up). Look at them at different times of day and in different lighting too!
What's your favorite paint color you love for your home?! Here are a few others that I love in other's homes and that are good "go to's"
White- Sherwin Williams Alabaster
White- Sherwin Williams- Greek Villa (this is the color of my kitchen cabinets)
Light Gray- Sherwin Williams Repose Gray (similar to revere pewter)
Beige with gray undertones- Sherwin Williams accessible beige
Until next time…
Stacey