Does anyone else love using books for décor?! And not just books straight from the bookstore…books that are taken up a notch in cuteness of course!
This painted book stack is so cute and I will show you how to make one the easy way so you can have a set for your own home!
When I do a book stack, I like to use books I'm not too attached to. I usually grab some at Dollar Tree or Goodwill. These for this project all 3 came from the Dollar Tree (I do prefer the look of hardback but you can use either for this).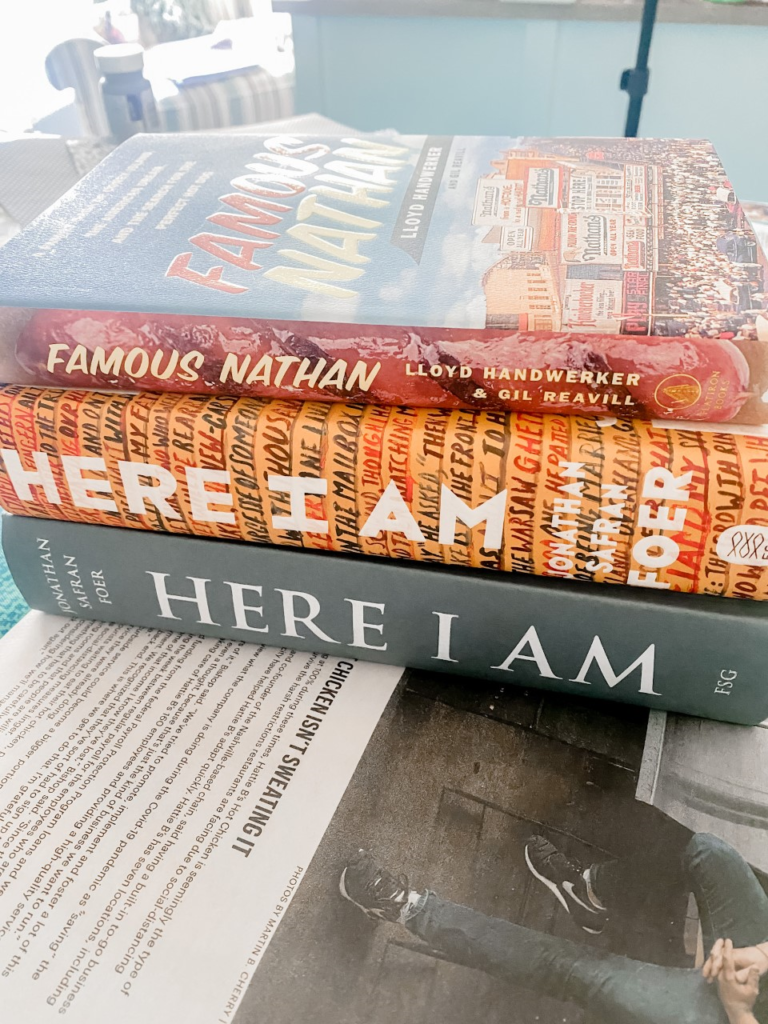 Next I grabbed my go to Waverly chalk paint in white- I love this paint for crafting projects when want to use chalk type paint! I painted 3 good coats on all of the books. I even ended up going over the sides and painting the edges of the book pages, but you don't have to do that step.
Once they were dry, I took 2 sheets of coordinating scrapbook paper and cut strips to fit directly on the spine of each book. Then I simply mod podged them on there! Easy peasy!
This next step isn't mandatory, but I did decide to go ahead and add some hot glue in between each book to stick them together…just to keep them from moving around too much!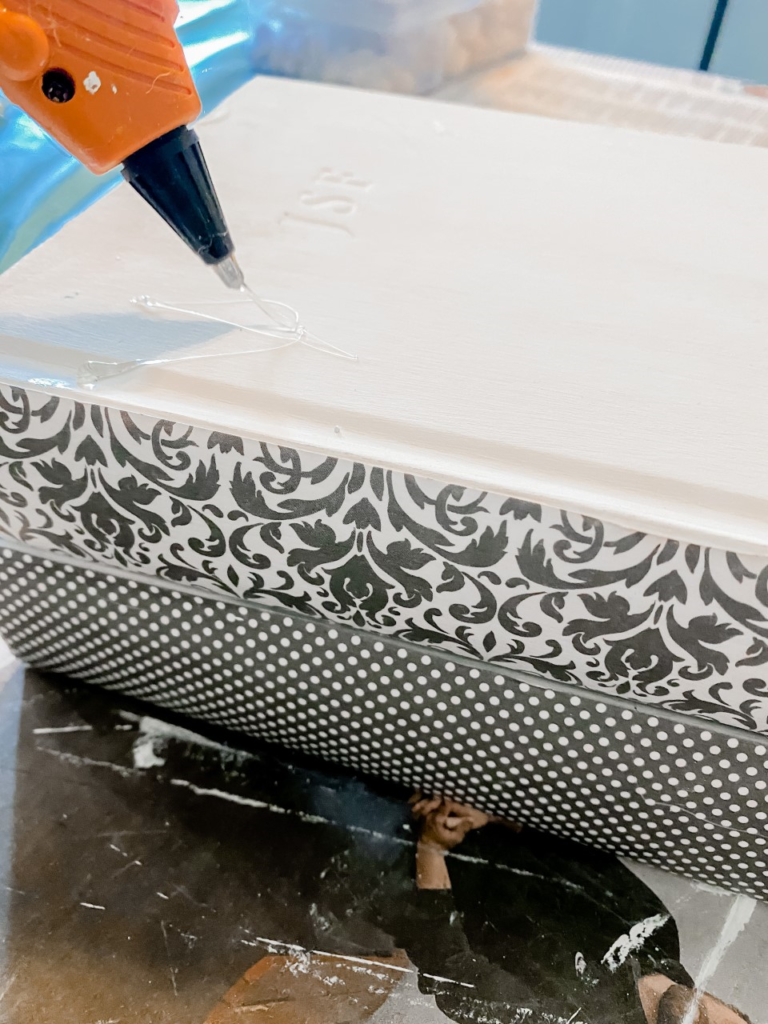 Next I took a neutral and white striped ribbon and attached it on the bottom of the books with hot glue. I then layered a gray and white polka dot ribbon on top of it and attached it underneath too!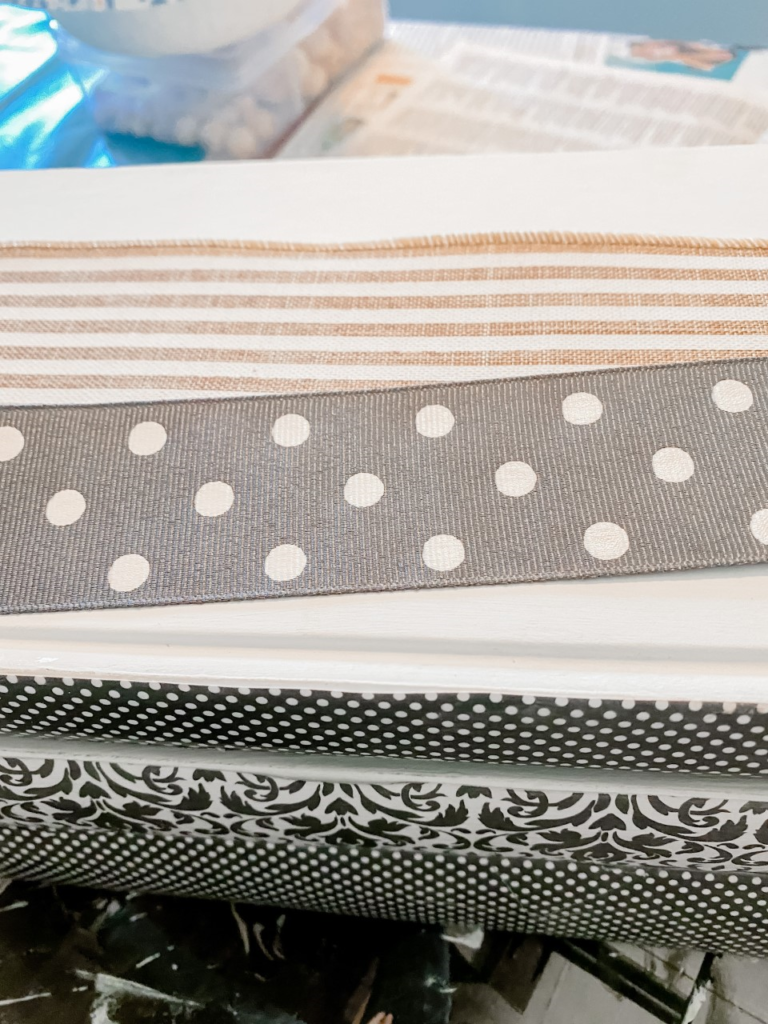 Last but not least, I painted this little wood piece gray (wood piece is from hobby lobby) and I hot glued it to the top. I thought about adding more (like a bow, wood beads, etc) but honestly I loved this JUST AS IS! To me, it screams simple and timeless…it can be used any time of year in any place in your home!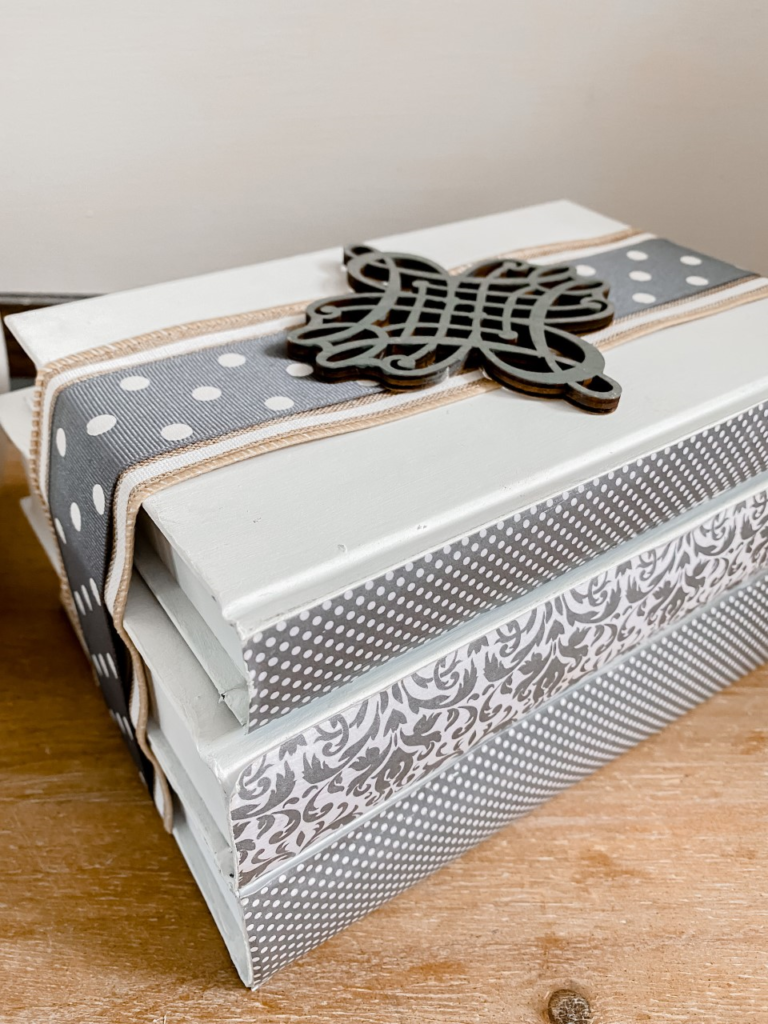 What do you think of how these turned out?! They would look so cute on a bookshelf or on any piece of furniture used in a vignette with some other items! I love them and I hope you do too!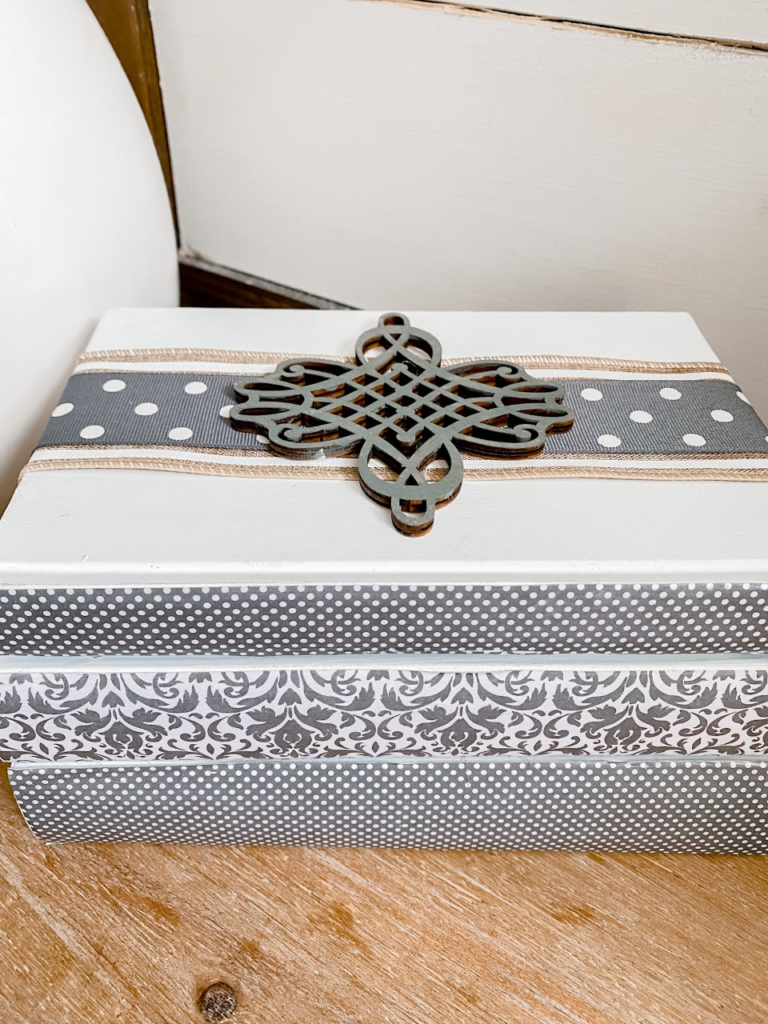 Until next time…
Stacey
See some other awesome DIY's on the blog RIGHT HERE!