I can't believe this day has come! We've lived in our house for 8 years, and for 8 years I really never loved our kitchen. Those feelings about my kitchen have ALL changed with this painted kitchen cabinet makeover!
It's amazing how paint can transform a space and truly brighten up a room. I'm sharing all the details of my painted kitchen cabinet makeover today!
I painted the island myself a few years ago. I told myself then, that when I was ready to do the whole thing I was going to bring in the professionals. Haha! Not only is it a big job, but I knew I would want it done right by someone who truly knew what they were doing!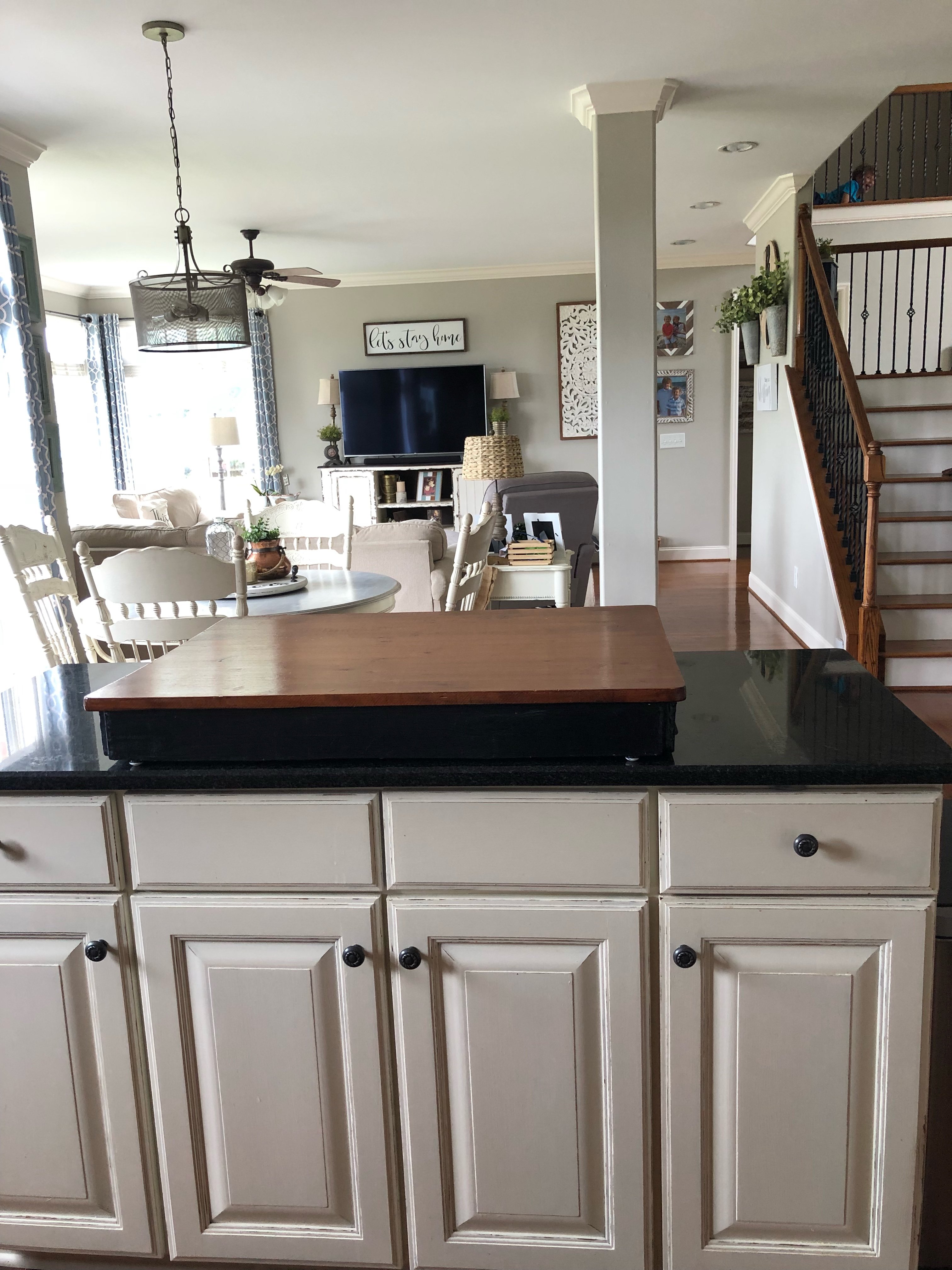 My friend Carrie at CHigh Designs has done tons of cabinets for clients and friends of mine. I know her, her quality of work and I trust her 100%! So, she was of course the first person I called when we were ready to have this project done! I knew they would get it done right and that it would look beautiful in the end!
Carrie understood my vision and was so awesome to work with. If you are local to the Nashville/South Nashville area- be sure to check out her FB page and all of her awesome before and afters! If you use her for a project, be sure and tell her Stacey sent ya! Again, I can't say enough great things about working with her and her team. THANK YOU, Carrie and CHigh Designs!
Let's get right to it! Here are some before pictures!
We decided to add some bead board to a couple of spots to give it a more custom look. We also added trim around the island for a board and batten look. These little changes ended up making a huge difference in the end also!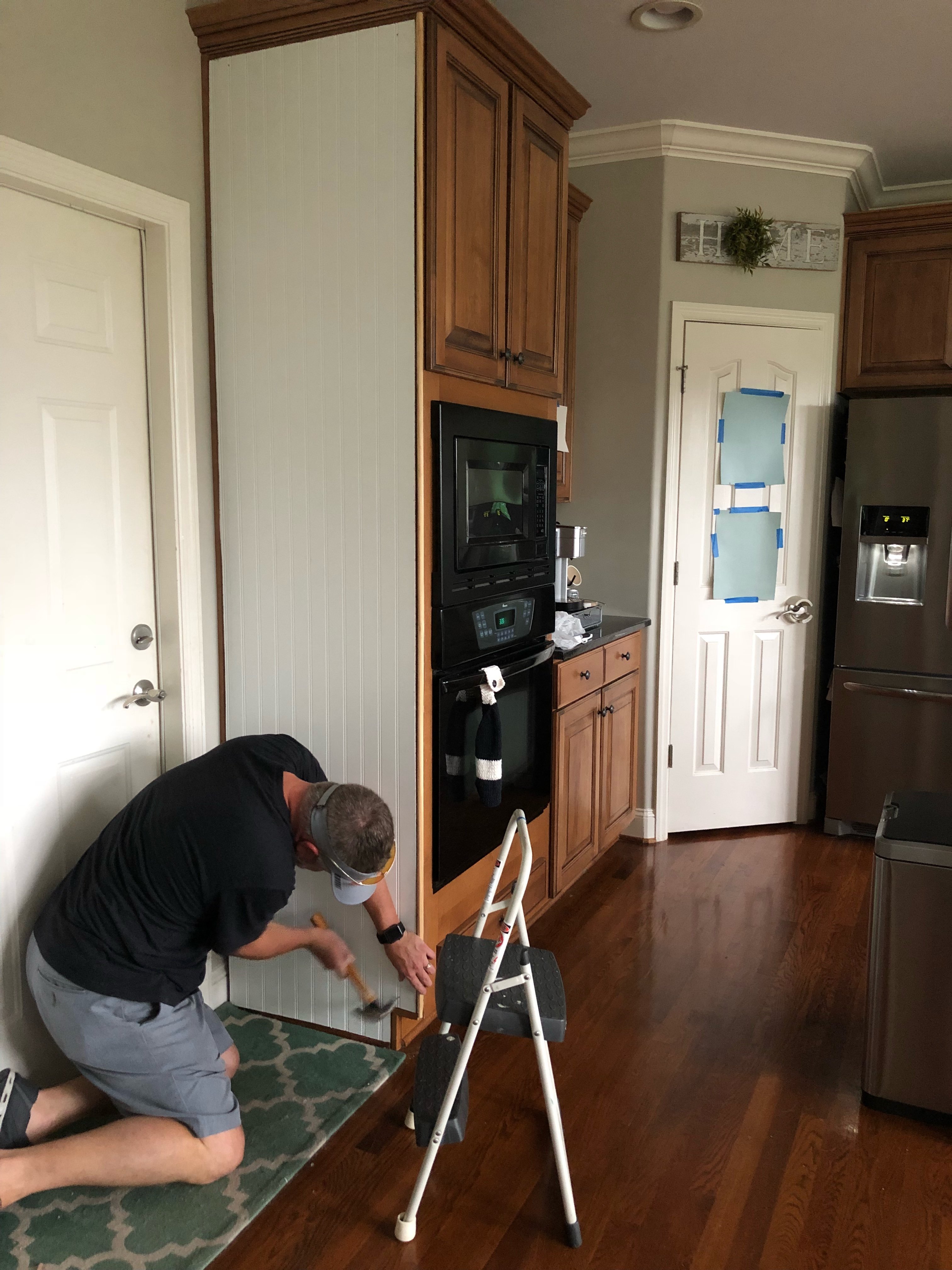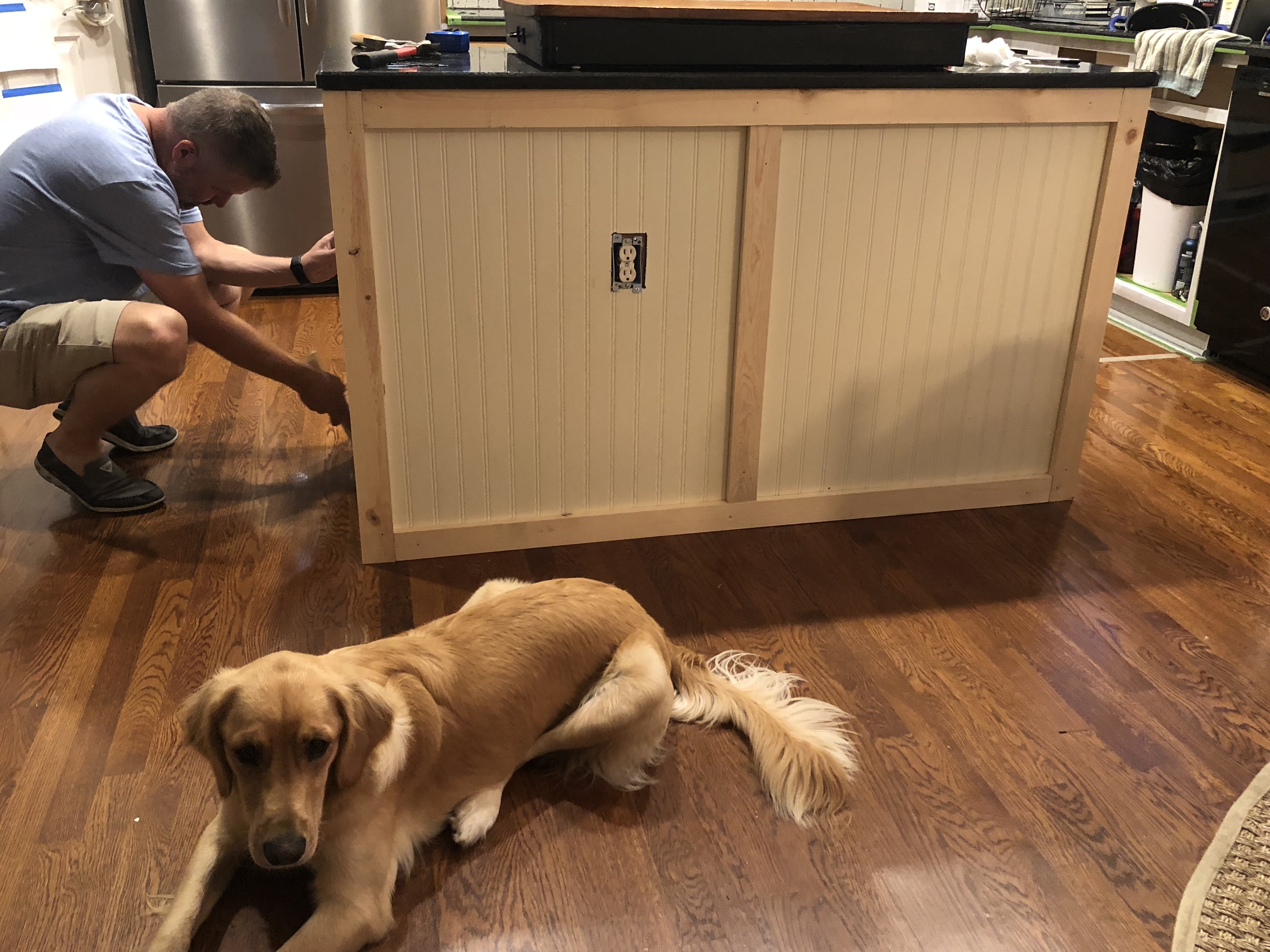 Carrie and her team came and got started, and even with just the bases done I could tell I was going to be in love! The color we picked was Sherwin Williams, Greek Villa. It's a beautiful shade of white that's not too bright, but also not too creamy!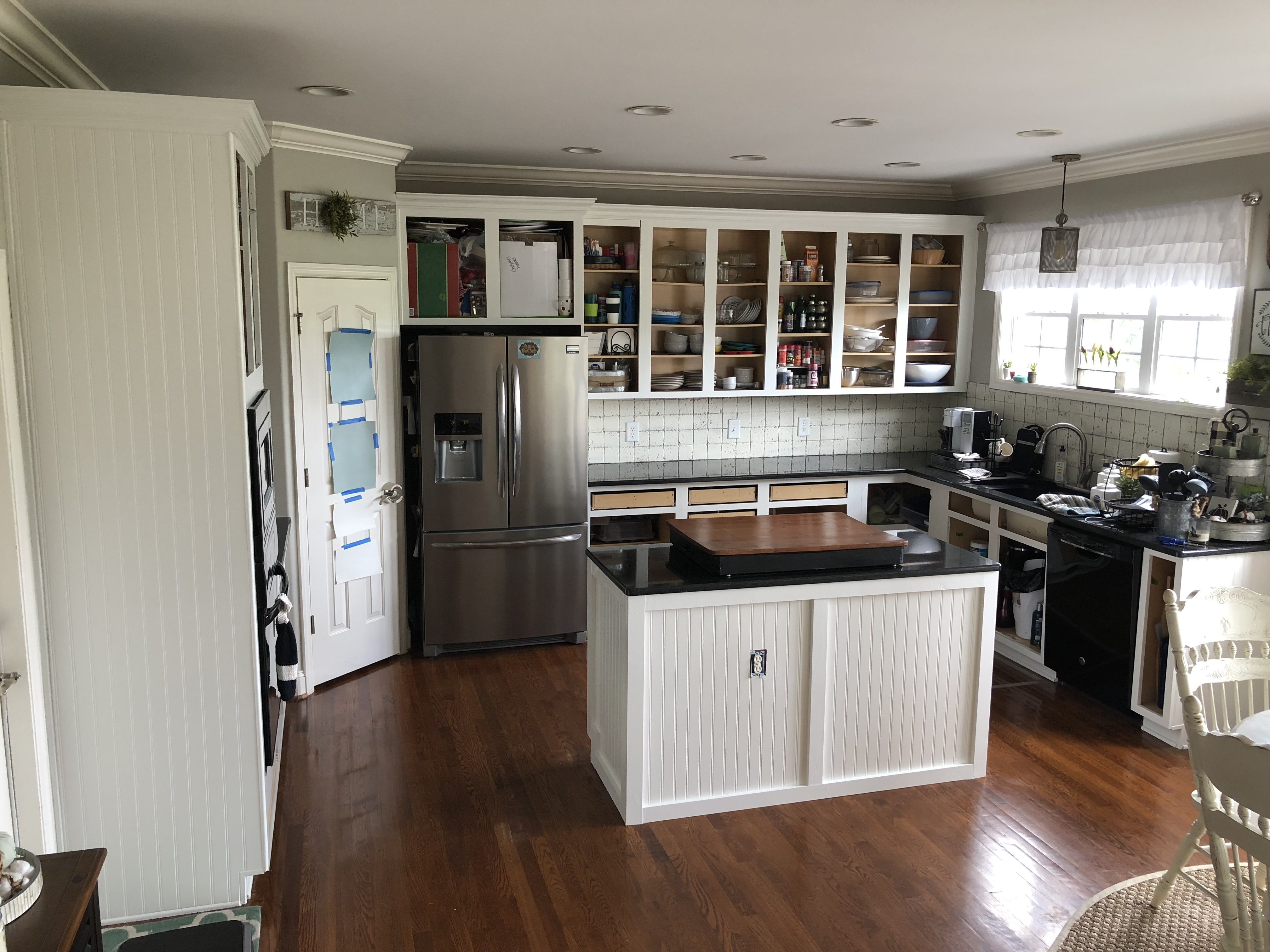 We also painted our pantry door while the kitchen was in progress. This was the perfect pop of color that I had been dreaming of in here. We decided on Sherwin Williams, Quietude for it.
Install day rolled around and that is when it ALL came together! My painted kitchen makeover was complete! I told Carrie I might just sit and cry happy tears the rest of the day!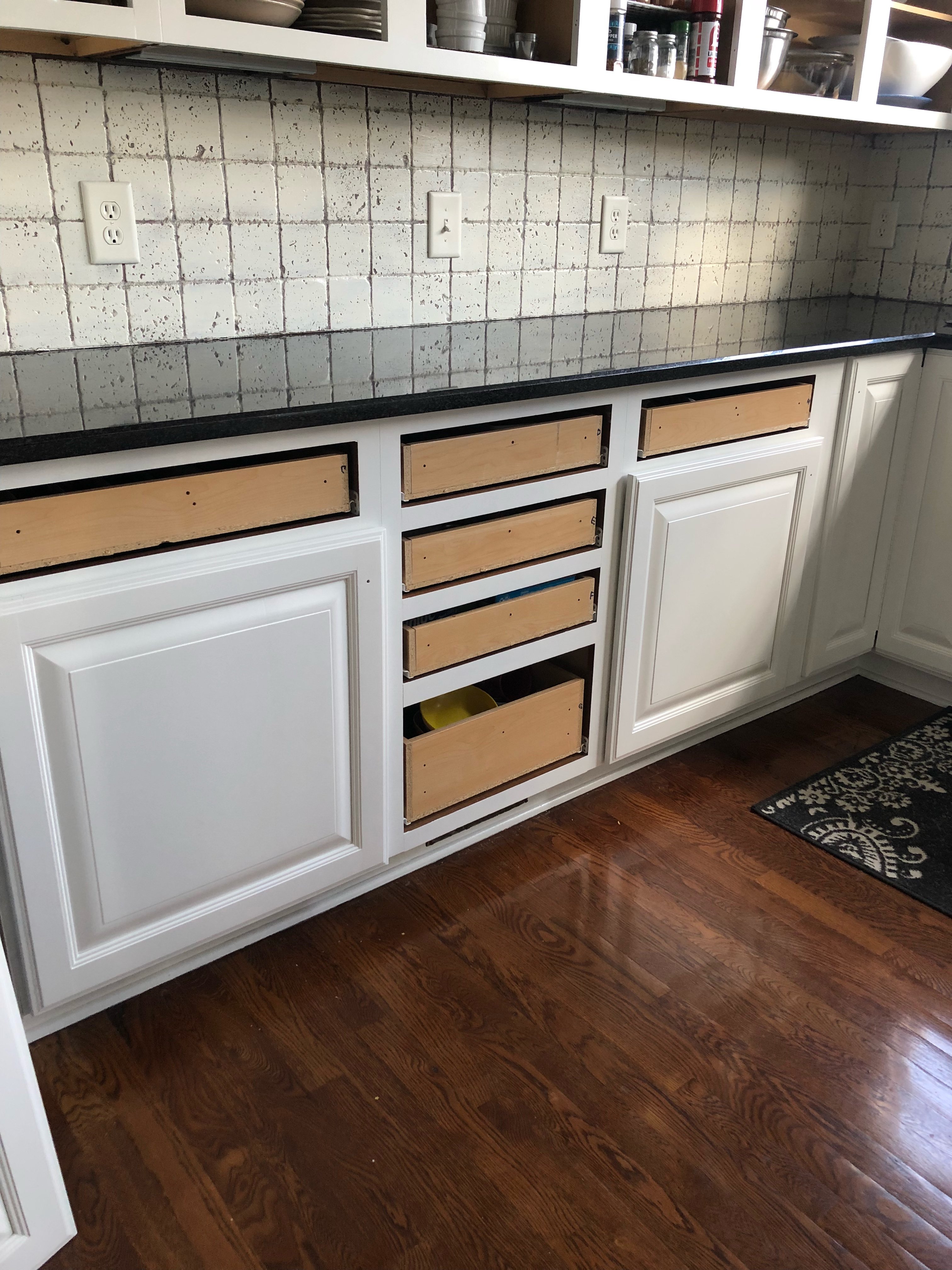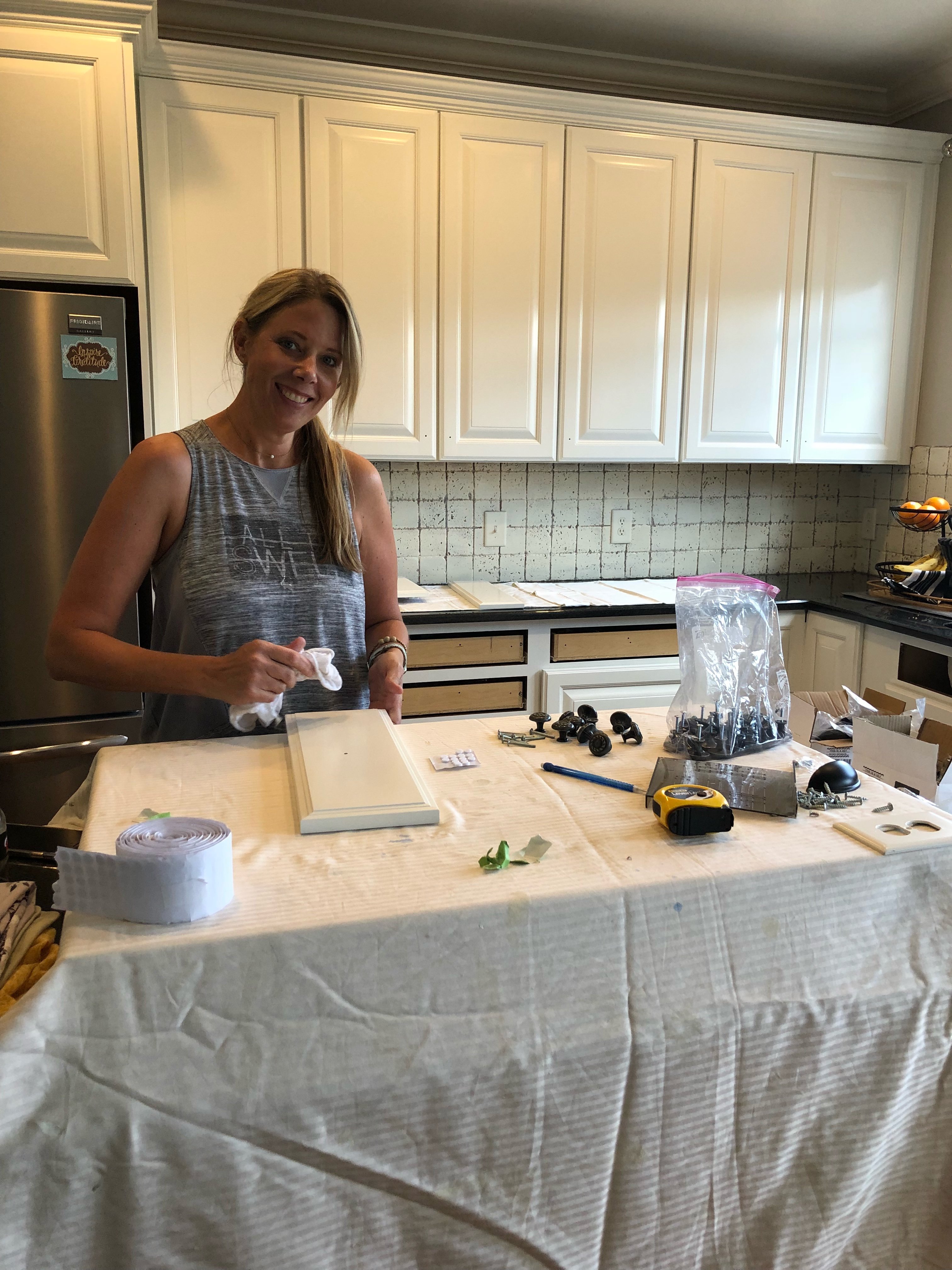 Here are the after pictures! Let me know what you think of this painted kitchen cabinet makeover!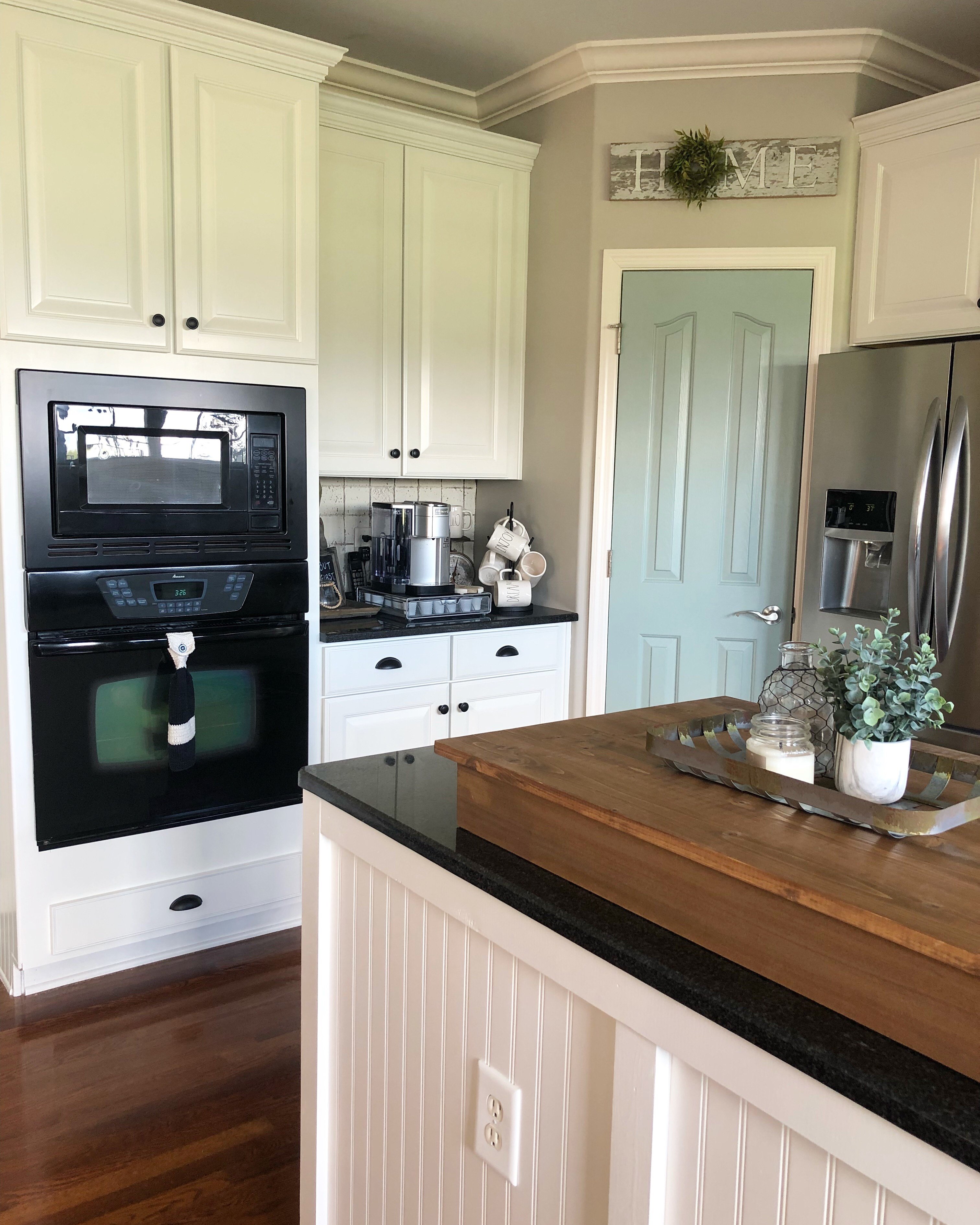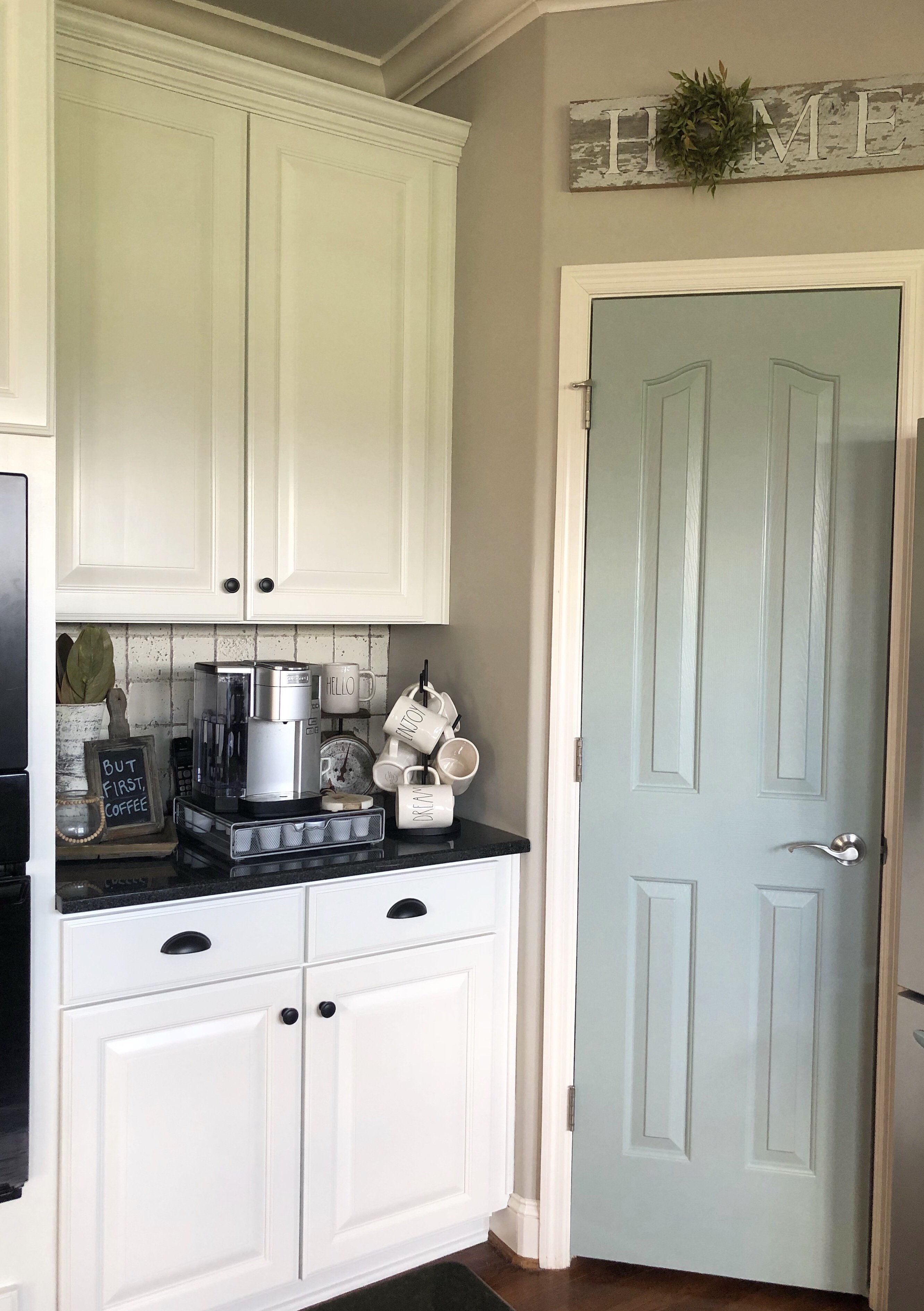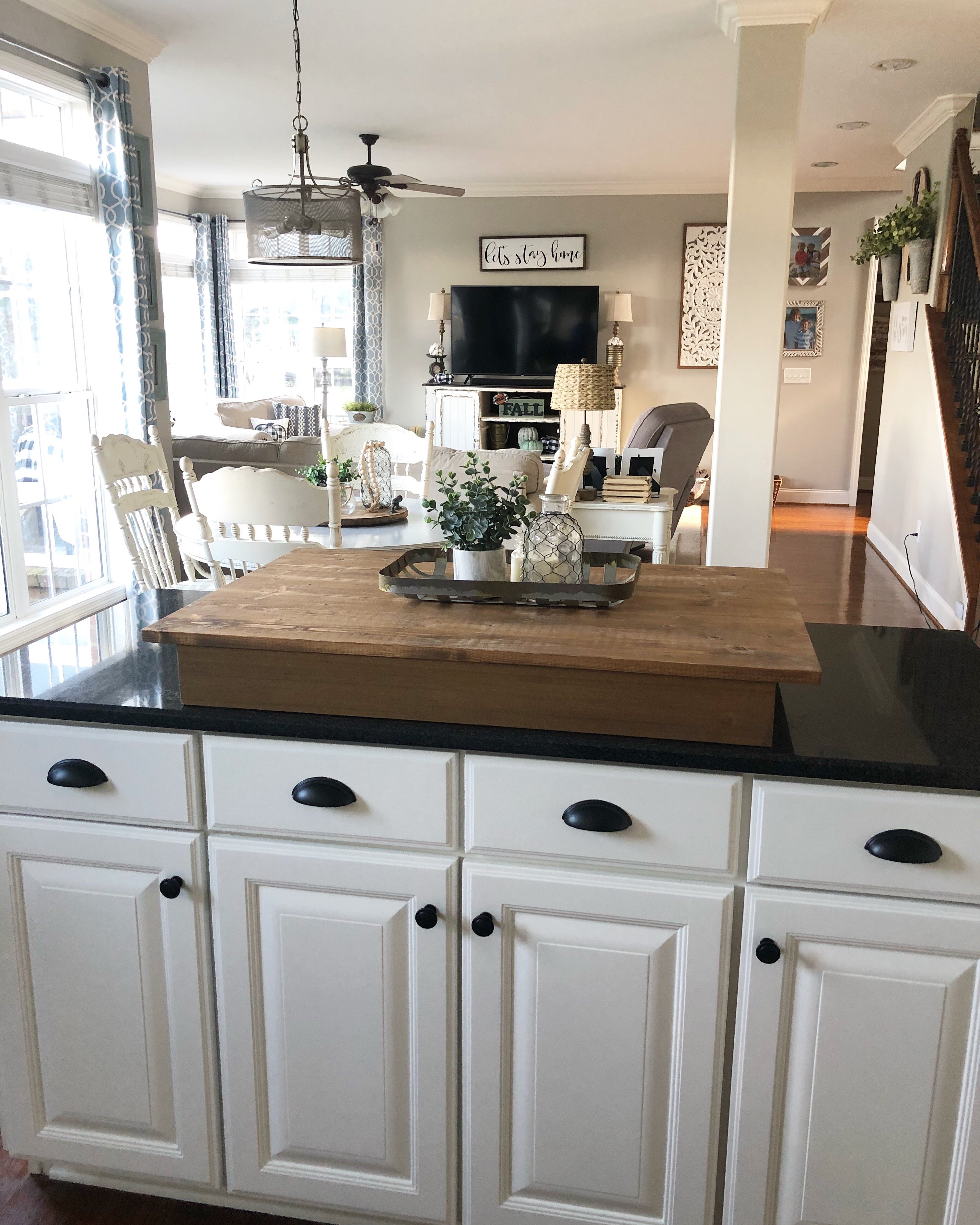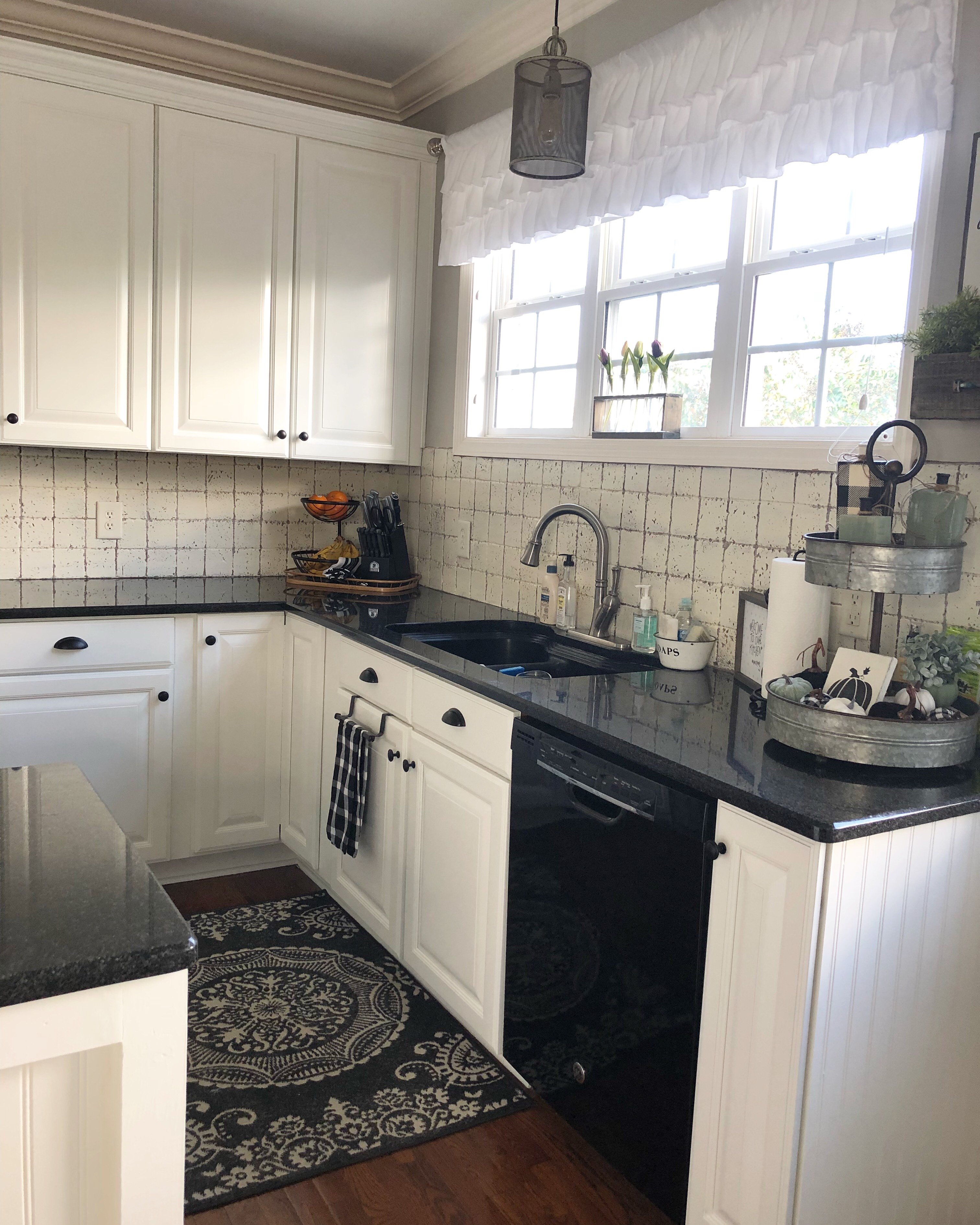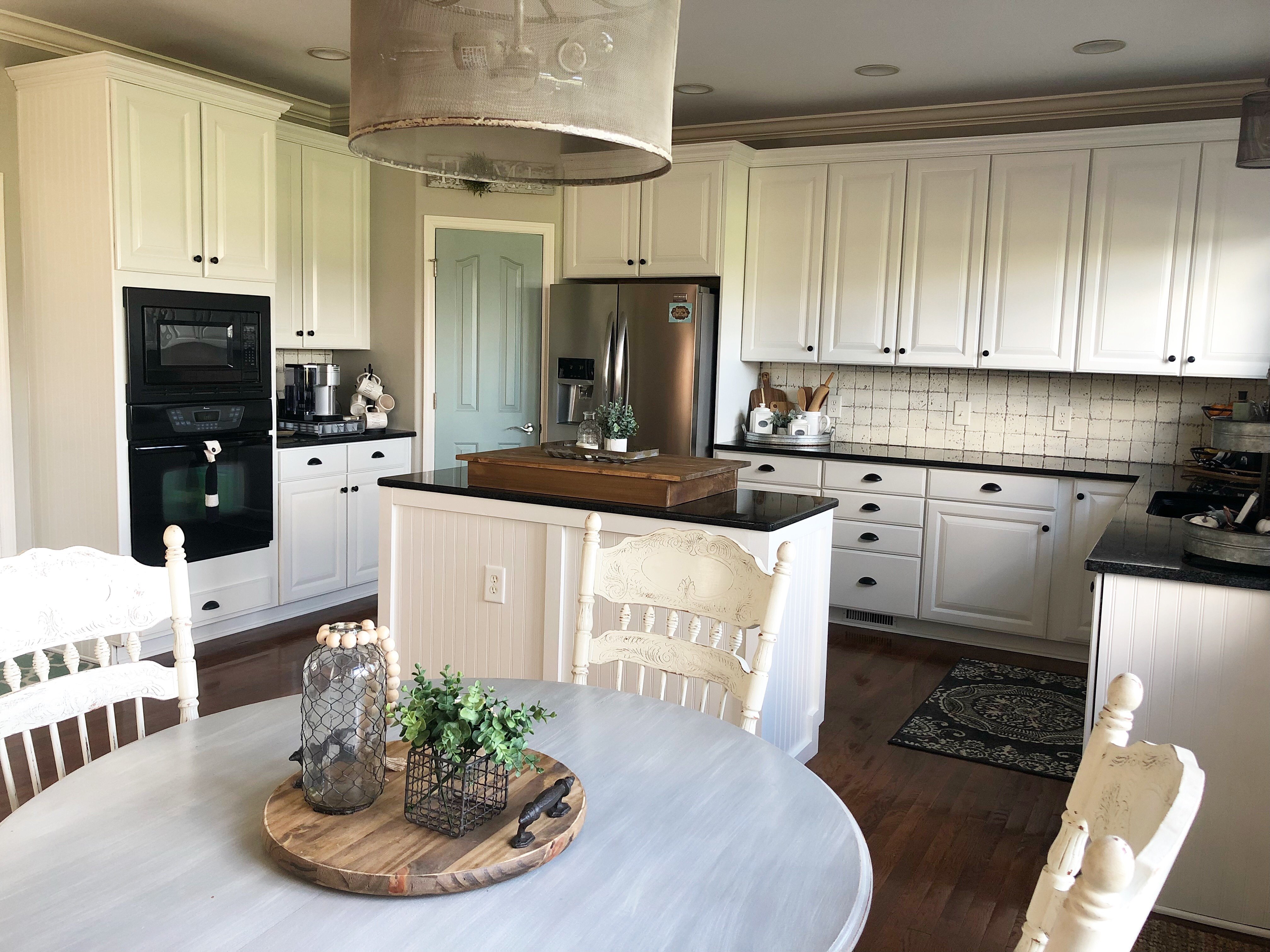 Thank you so much for sharing in my excitement along the way with this project! You guys truly are the best! I never really share a lot of pictures from this angle, because I never liked my cabinets. I have a feeling you will be seeing A LOT more from this view from here on out! 🙂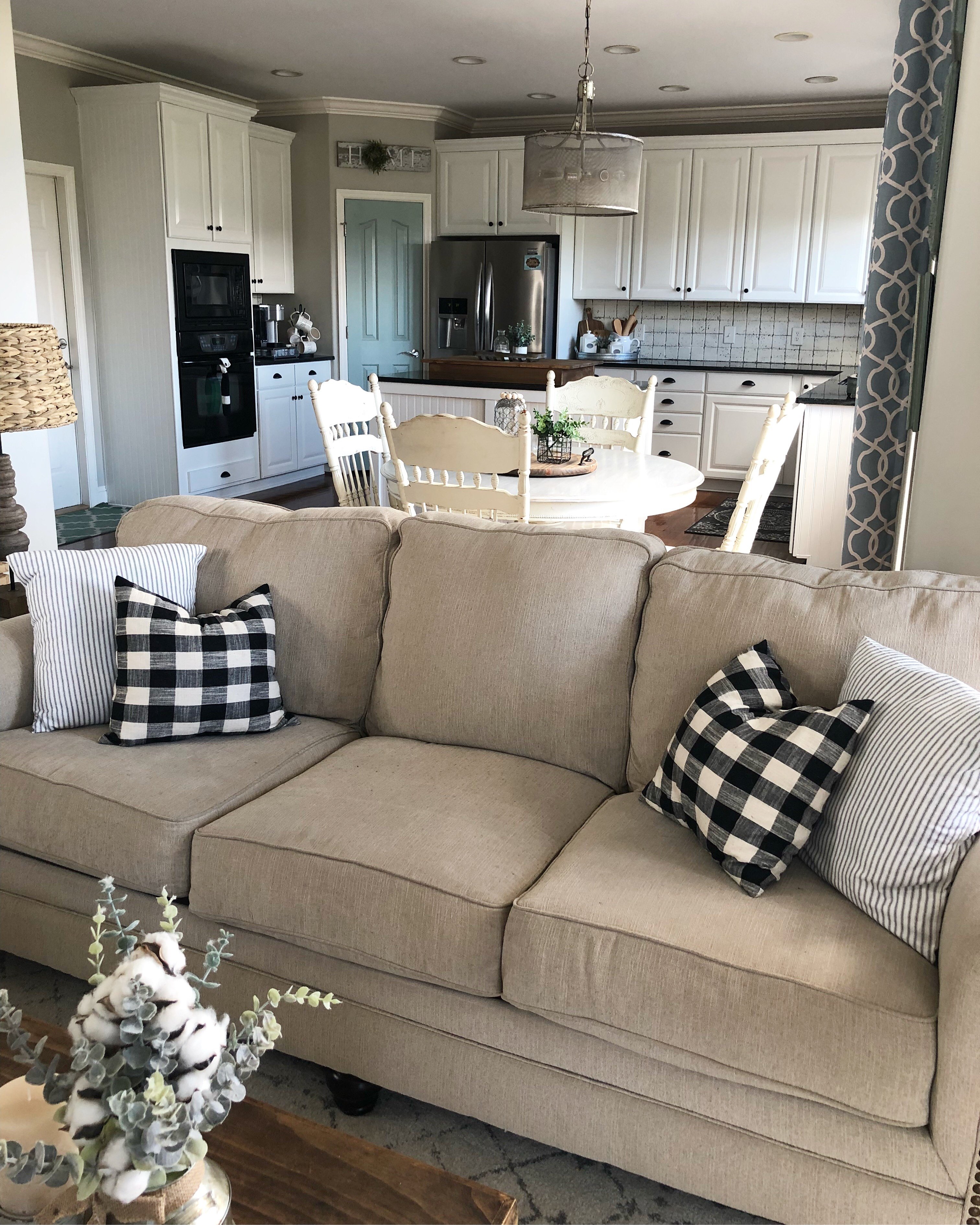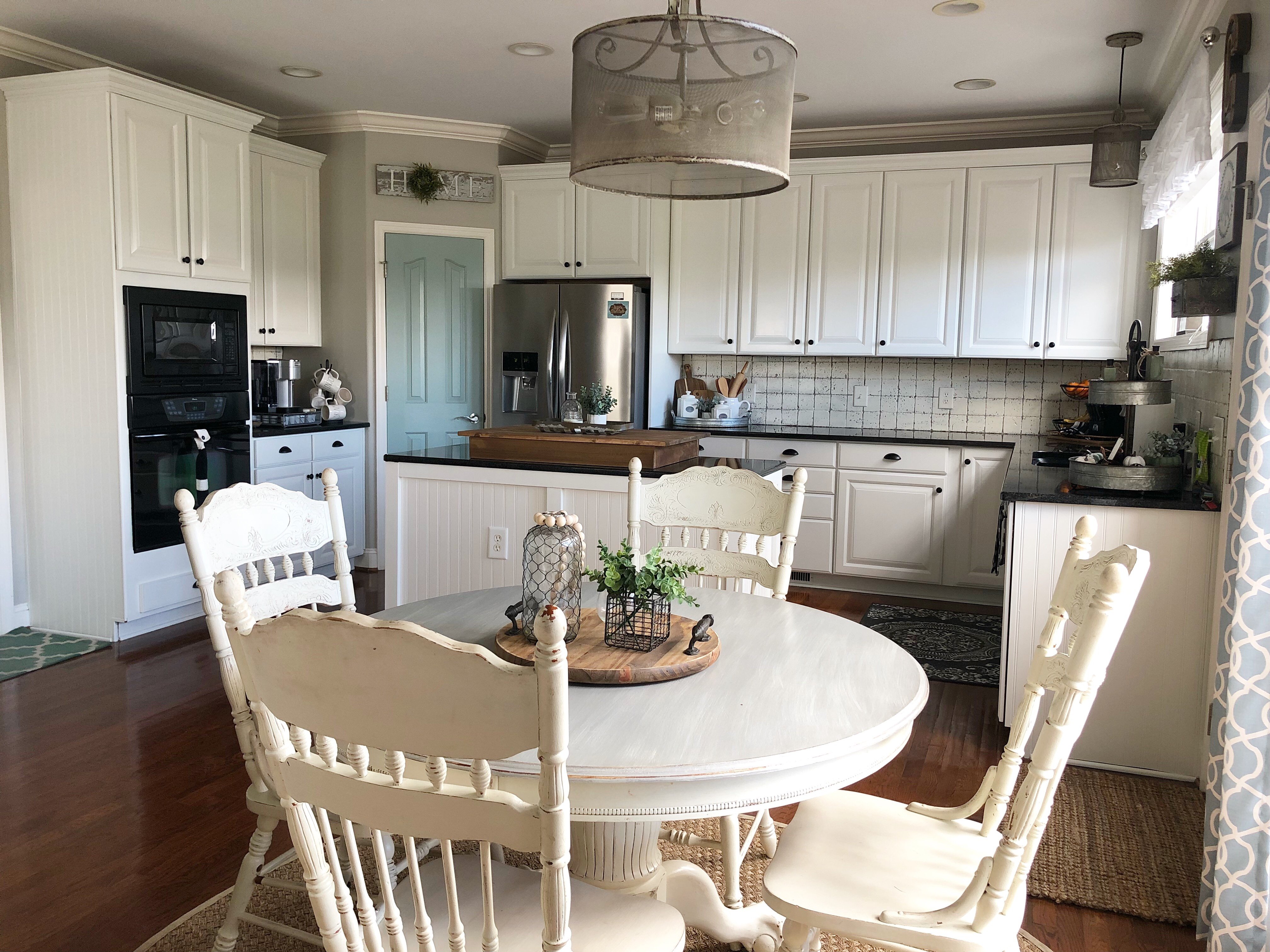 ~ Stacey