Terracotta pots are so inexpensive and you can find them so many places. On their own, there's not a whole lot too special or unique about them. But, that doesn't mean they can't be!
My friend Tess is the owner of A Southern Story, and we decided we couldn't take one more second of winter and needed to do a SPRING inspired DIY project! We decided to do a FB live together and transform some flower pots. Tess is an amazing furniture artist and is so talented! Be sure to follow her on FB here and her website here! 
See how we painted terracotta pots for an easy and cute DIY! We both put our own spin on them, and they all came out darling!
Pin this, please!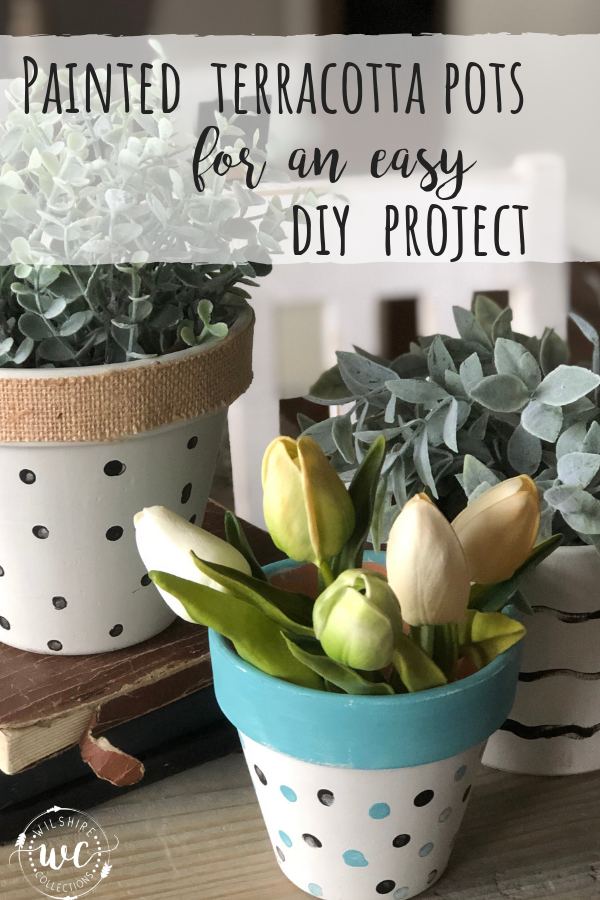 First you will need to go somewhere like Lowe's, Home Depot or even Hobby Lobby to get some terracotta pots. Pick whatever size or sizes that you want for this project. I grabbed a few different sizes to have some variety.
Excuse my messy cans…real life! I also used Walmart Waverly chalk paint for my pops of blue and this burlap tape that's also from Walmart!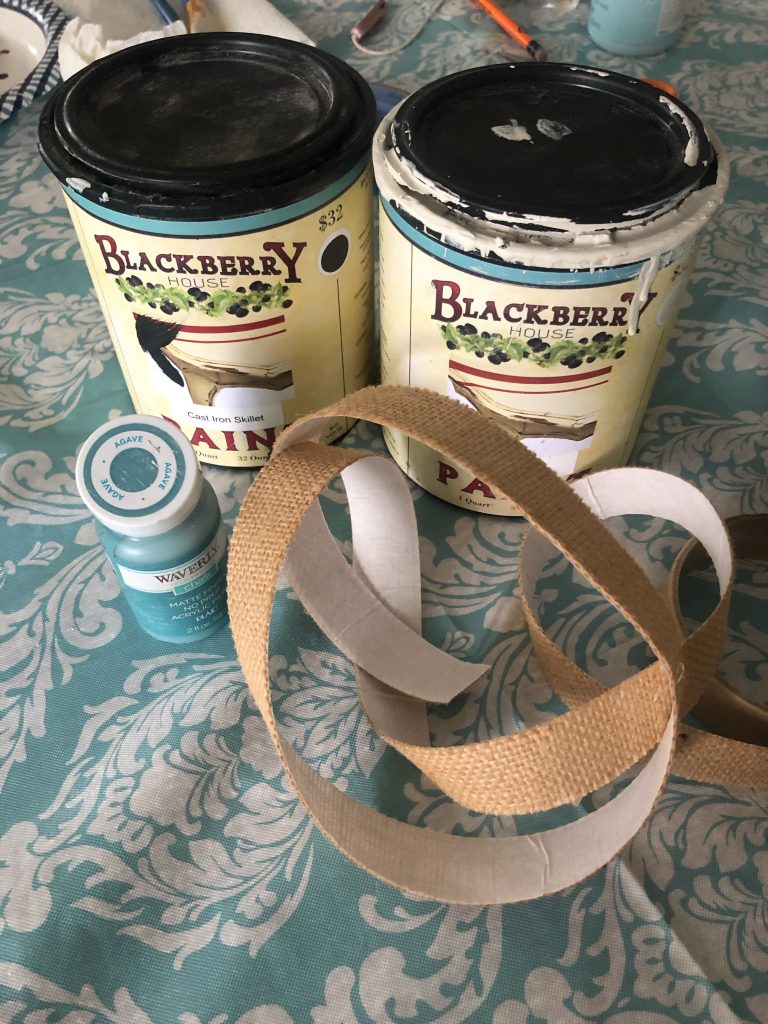 We painted them in a base color first, which for us was white! (The sky is the limit here though) Then, we both added fun accents and details. Tess did some gold leafing on hers, which I LOVED!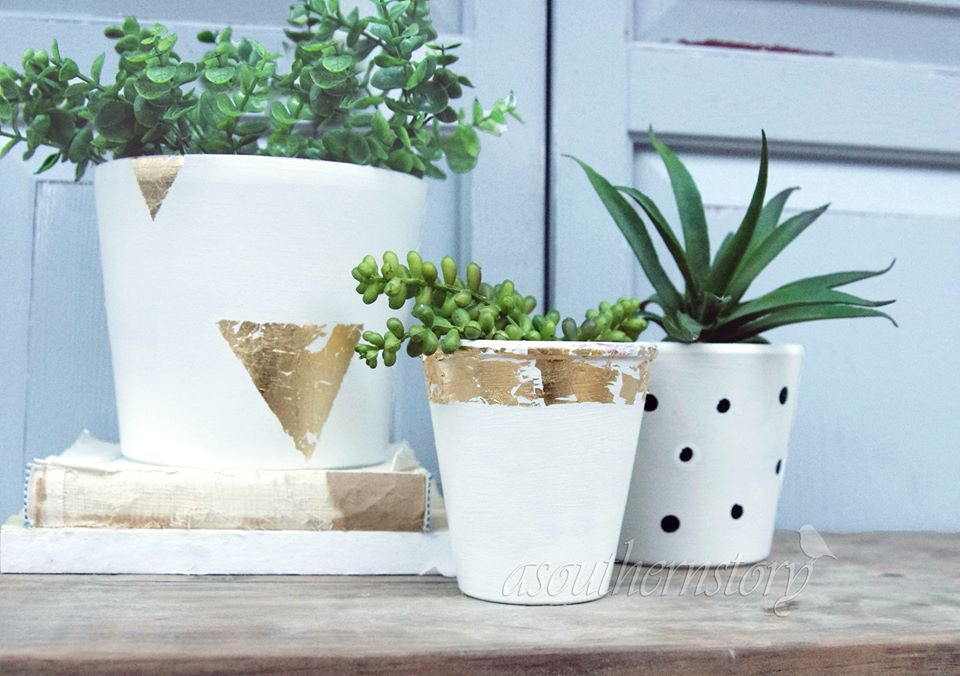 I did some squiggly stripes and polka dots and thought they turned out so fun!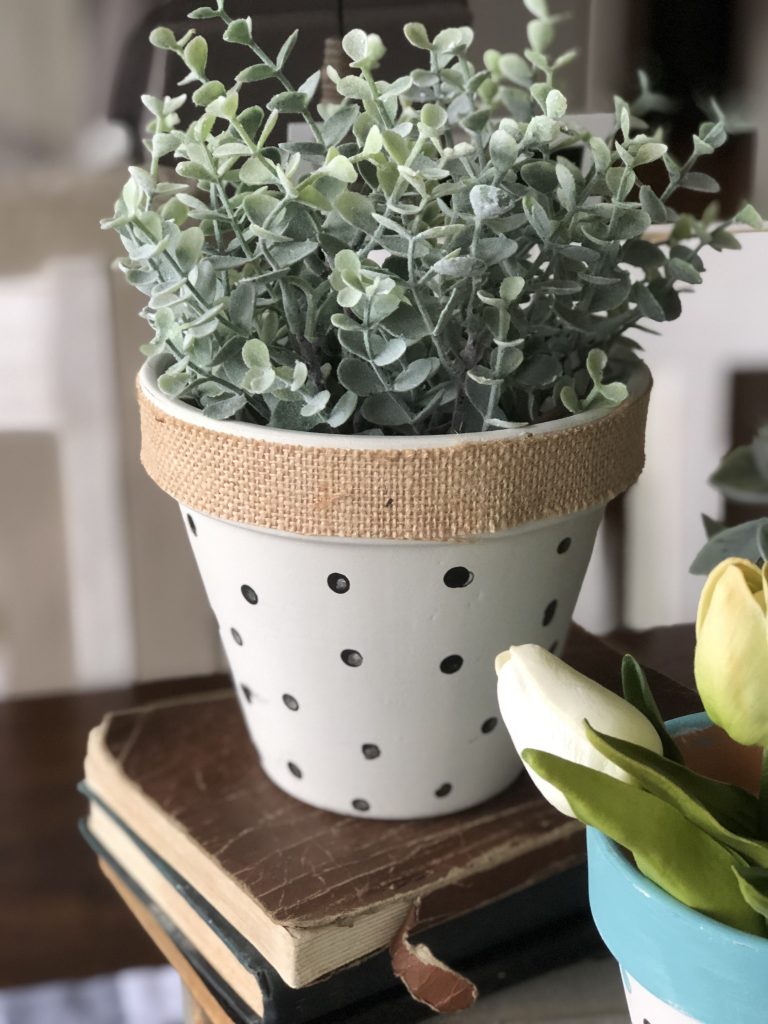 These little painted terracotta pots all turned out SO cute! I filled mine with some faux greenery I had on hand already, but you could also add some real succulents or house plants to them!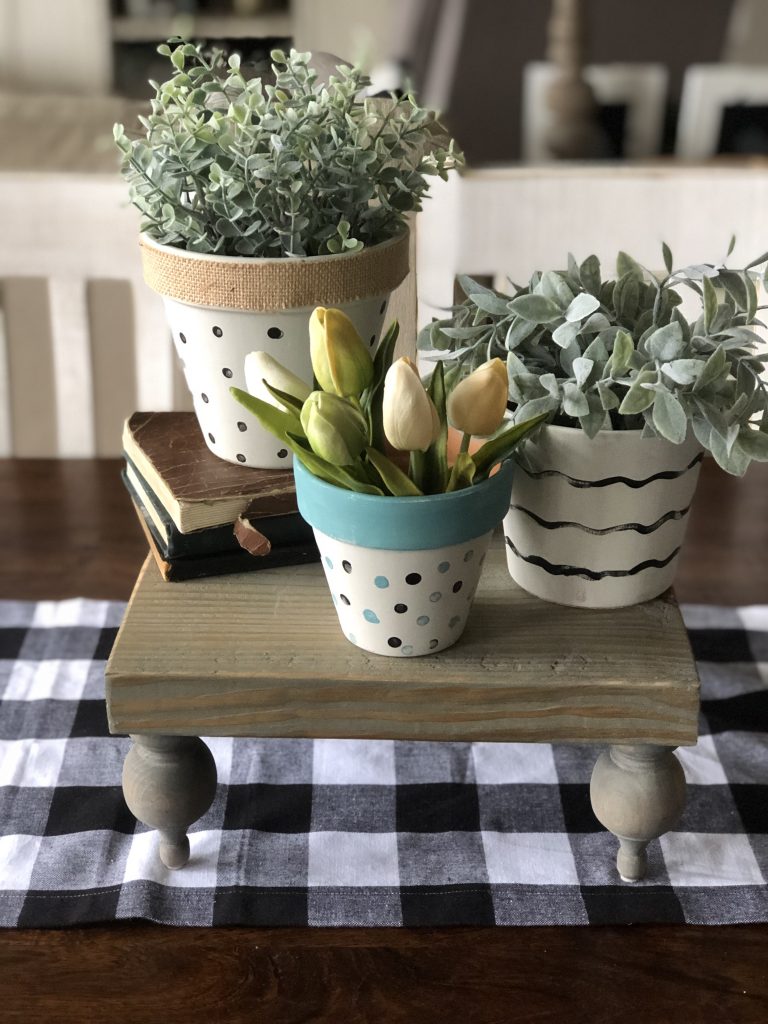 Let me know what you think of our easy DIY painted terracotta pots! I love that you can tailor these to match your décor and get fun and creative with them.
This is my kind of project! How about you?! Let me know if you think you will give it a try!
Don't forget to follow along on FB with A Southern Story. She's an amazingly talented and I know you will love her page! You can watch our entire FB live here to see exactly how we did these. 
Until next time…
Stacey