Was anyone watching my FB live when I was at Kirkland's and I saw this pretty navy tray? I commented how much I loved it and someone watching said, "You could paint one!" And that's when the lightbulb went off!
This DIY painted wood tray was so simple to do and you could customize it to any color that matches your décor! I did mine in Navy!
I actually already had this wood tray that would be perfect for my painted tray DIY! I had bought it a while back at Dollar General, and just hadn't gotten around to doing anything with it yet. As soon as the sweet lady said that on my live, I remembered that I had this and that it would be perfect for this project.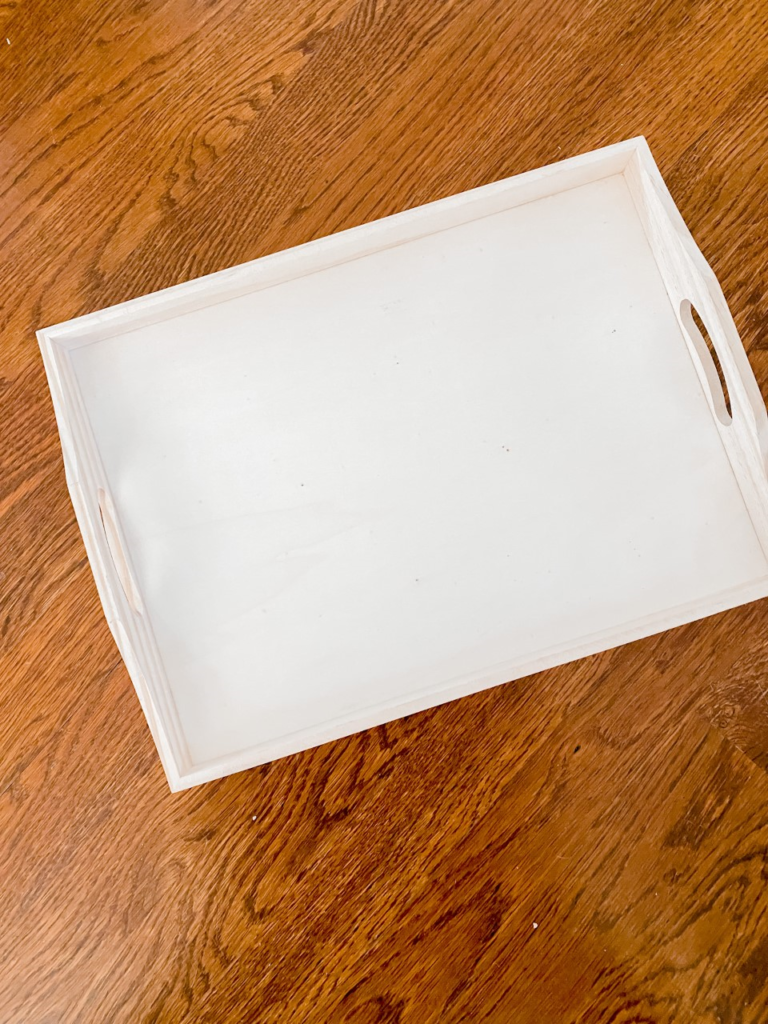 I wanted my tray to be Navy for my Spring living room, but you could of course do any color here. I used 2 colors from Waverly chalk paint from Walmart (Ocean and Ink). I blended them together to get the shade of blue I wanted.
There's really nothing to this, you just start painting away! I did 2 coats and was very happy with it. You could go over this chalk paint with wax to seal it, but I was impatient and wanted to get right to decorating once it dried. haha!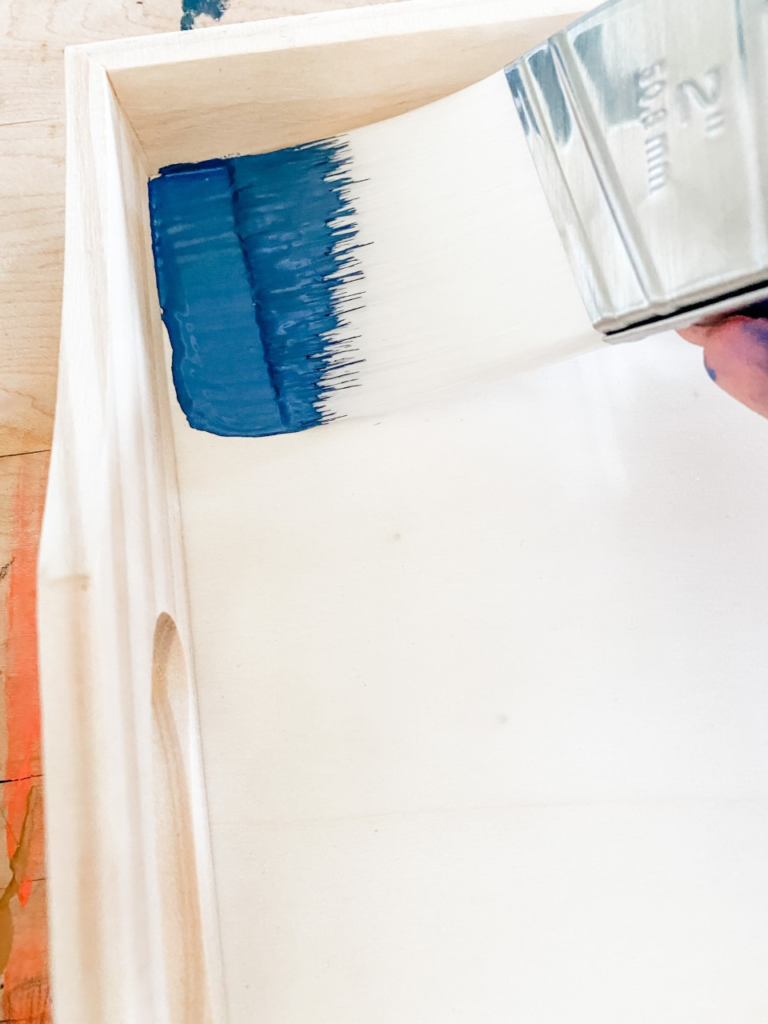 Here is my painted tray as it was drying. Tick, tock…tick, tock!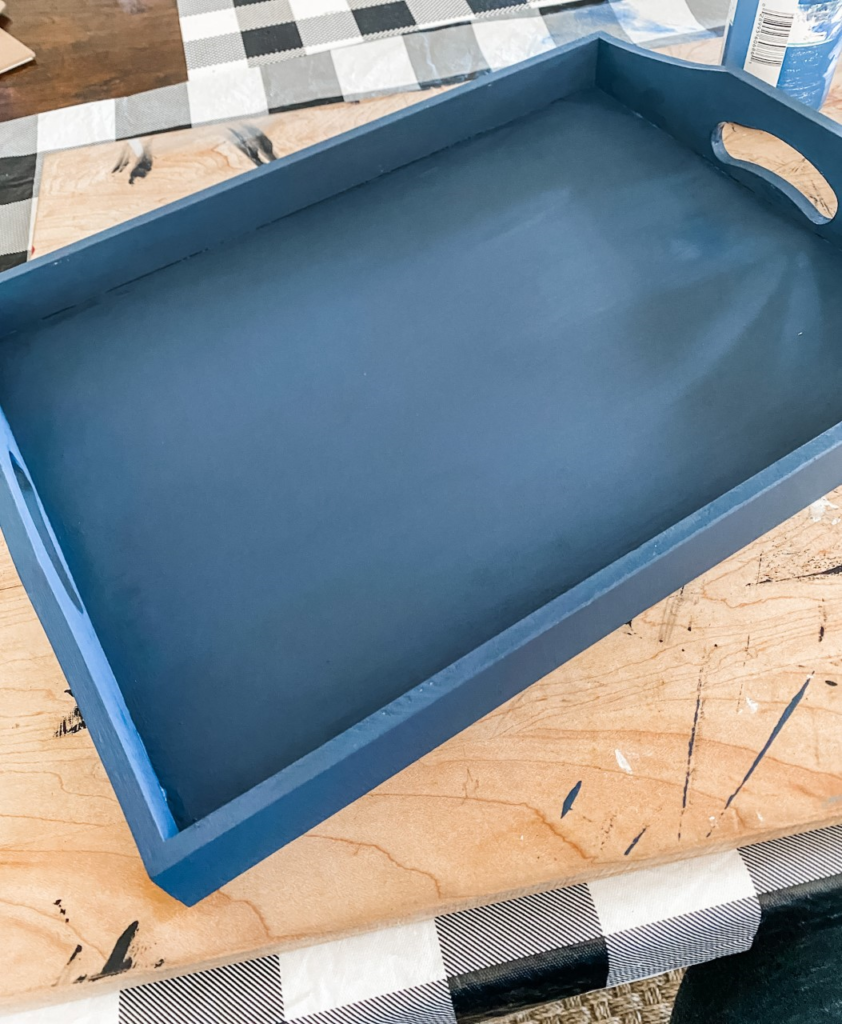 And here it is all styled on my coffee table with LEMONS!! OMG, OMG!! I'm soooo in love with how this all came out!
And surprise! I obviously picked yellow for my accent color to go with my blue. I'm so glad I did because these colors are just meant to go together. Don't ya think?!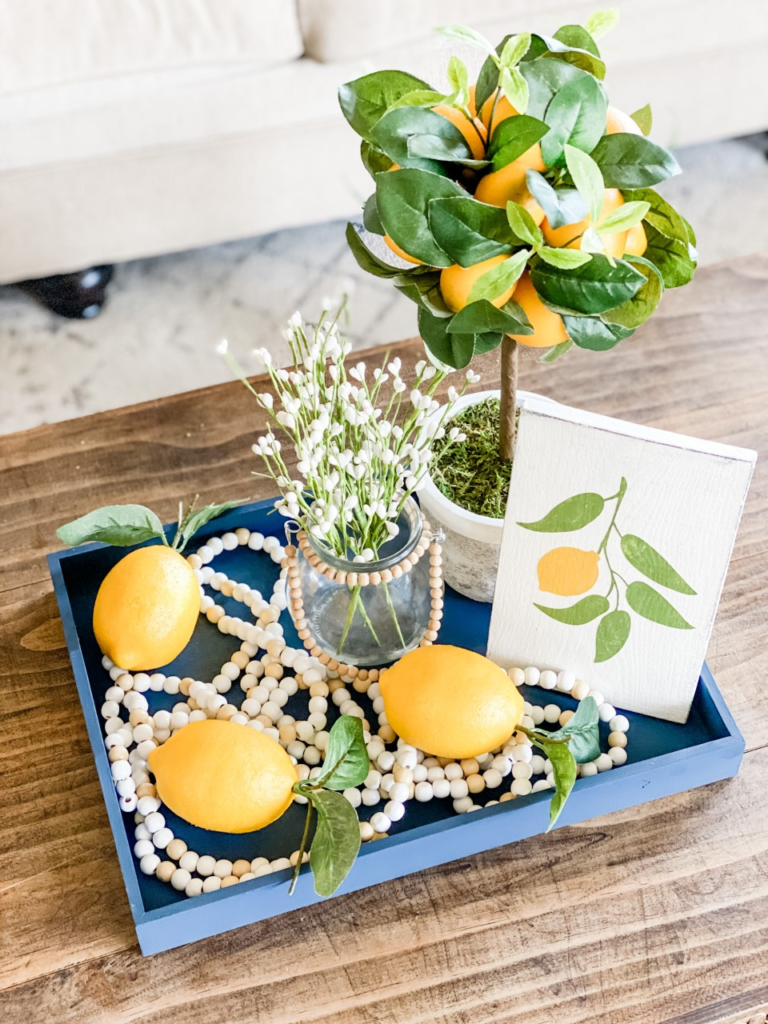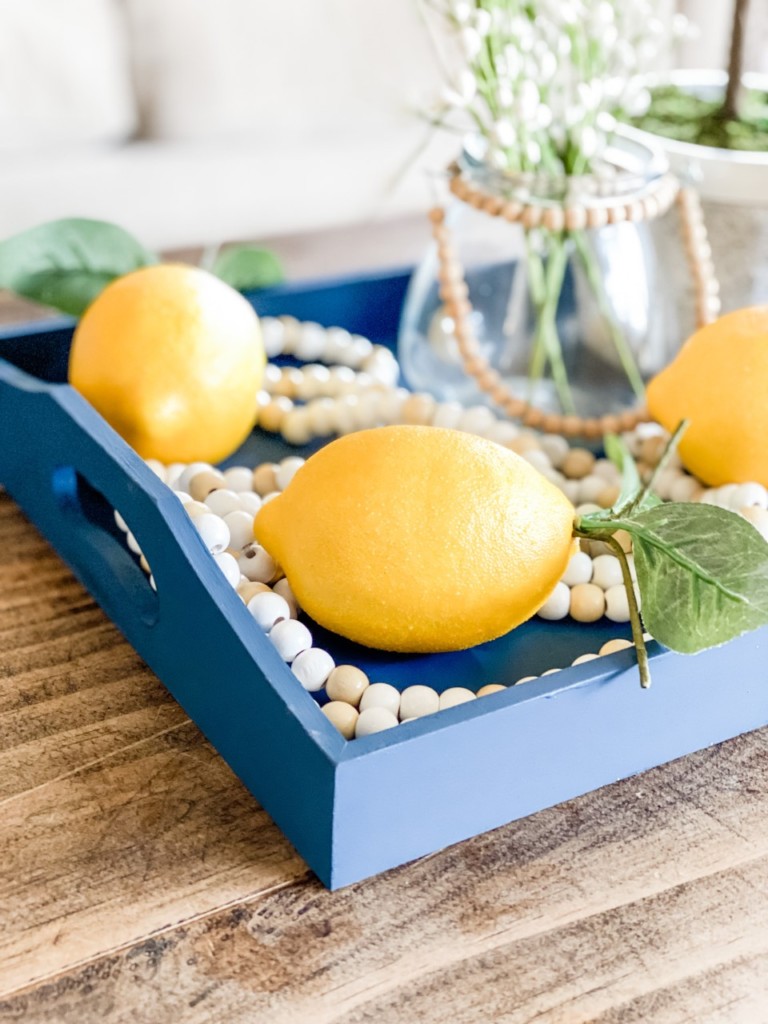 You can get a lemon sign like mine from my friend Stacey at Anchored Soul here! The topiary came from Marshall's and the lemons are from Kirkland's!
Let me know what you think of my DIY painted tray! Will you do one for your home?! Also let me know what you think of the lemon décor!
Stay tuned for more Spring reveals because I've been busy decorating!
Until next time…
Stacey