Give me alllll the wood bead projects! That's how I feel about life. How about you?!
This patriotic wood bead tassel is adorable and was so easy to do! Come check out this red, white and blue cutie and get inspired!
Remember this little box of beads I got from Amazon? This is what I used for my patriotic wood bead garland! I used a couple of different sizes for this one too. (GET THE WOOD BEADS HERE)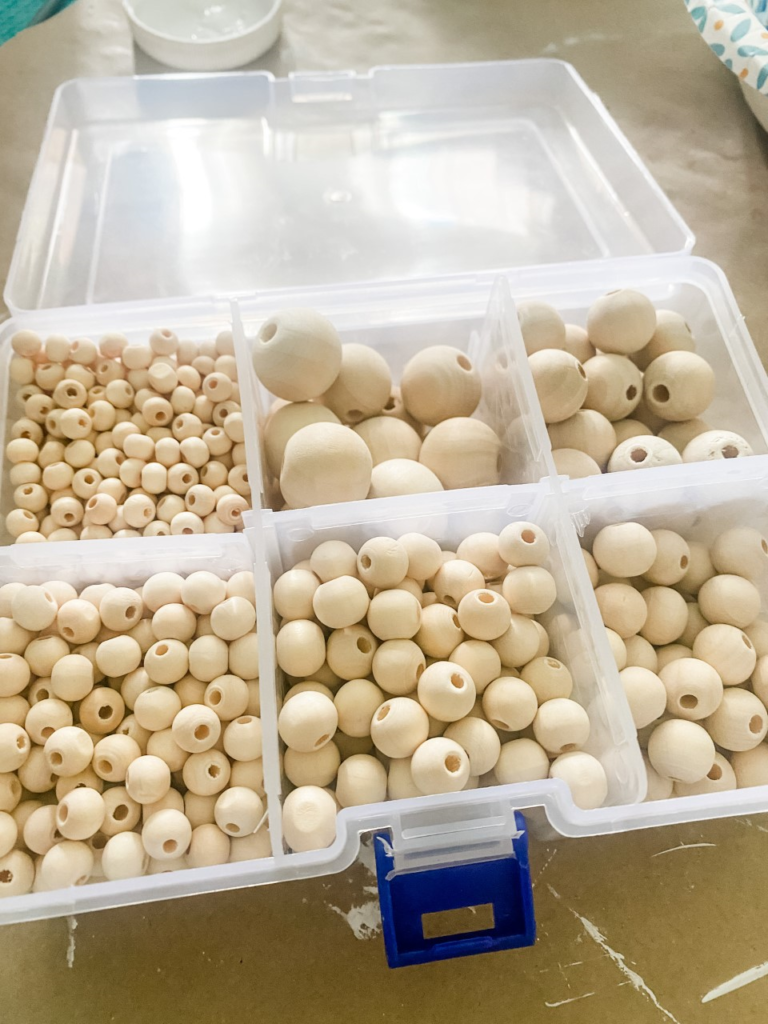 Before you go any further…MAKE SURE YOU CHECK OUT MY BEAD PAINTING HACK BLOG POST HERE! You will want to use this same hack for this project.
I grabbed one of the medium size beads, but you can use any size for this. I simply watered down my paint and rolled my little beads around in each color I wanted to use (red, white and blue of course)!
This time I did lay them on wax paper to dry, and it worked really well. I did a 2nd coat on them once they were dry too!
Now, listen…PLEASE wait until your beads are fully dry to string them. If you are inpatient like me, you will have paint going from bead to bead. haha! I used hemp twine (GET HEMP TWINE HERE) and started stringing them in order, BUT I put a smaller natural wood bead in between each "set!"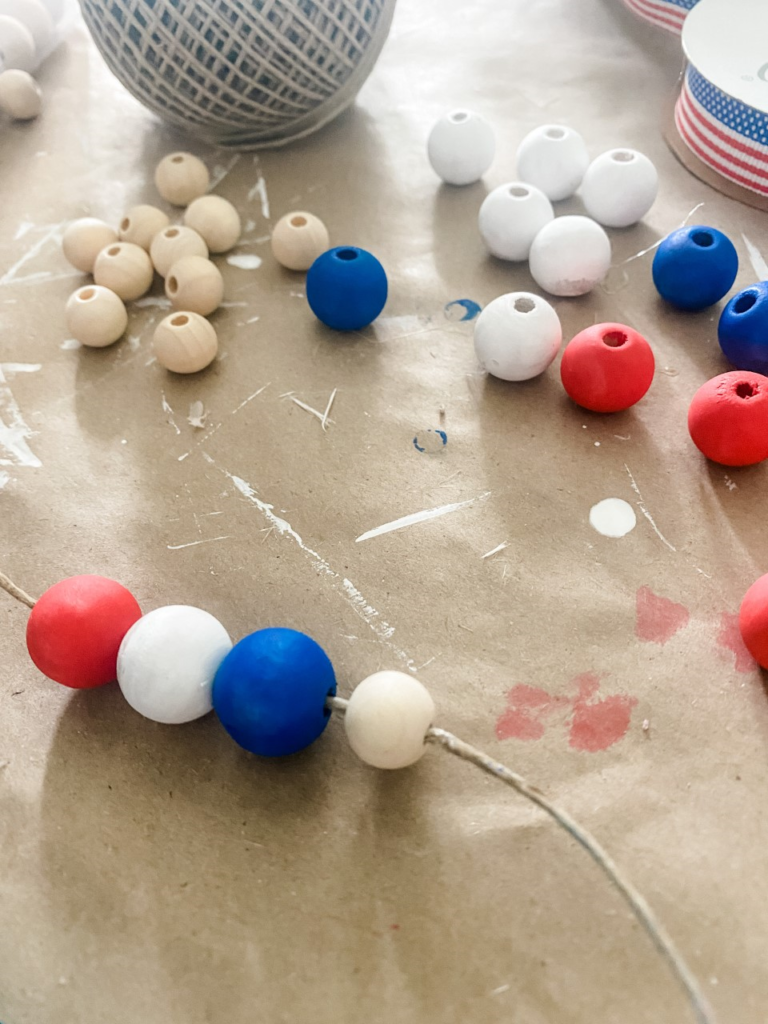 I did 7 of each color, but again…you can make this as long or short as you want! You could do the standard 2 tassels on each end, but I decided to tie it together (to basically make a circle of beads) and then put one tassel at the bottom where you tie it off. I just put it like this below and double knotted it.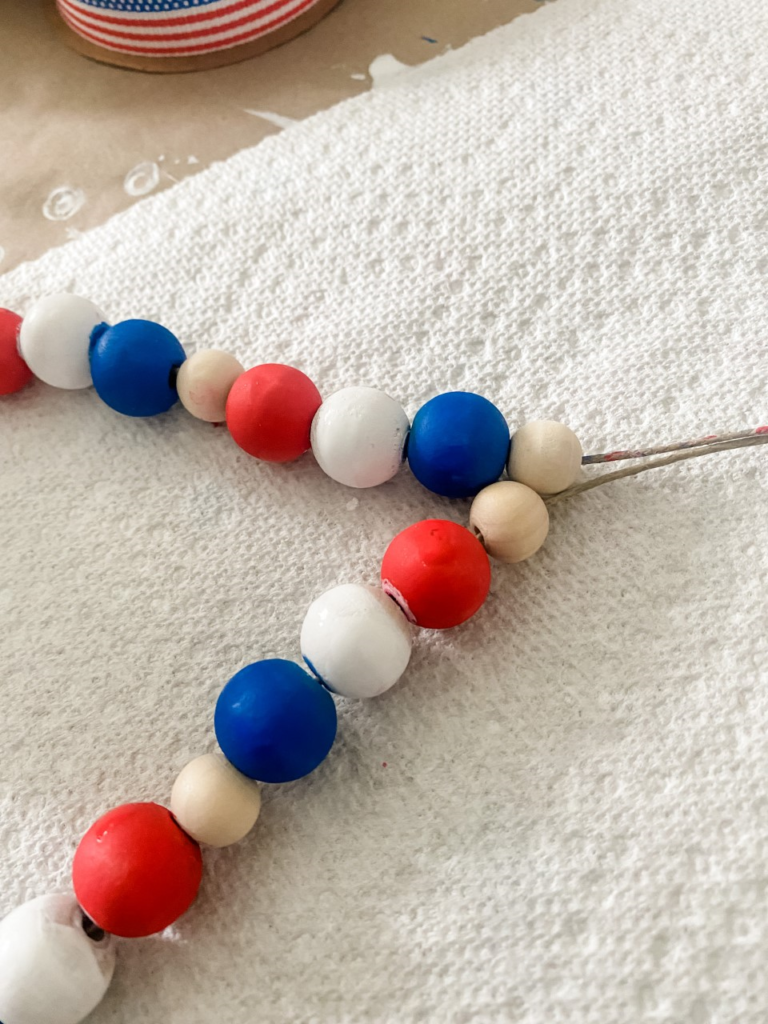 Simply cut 2-4 strips of your favorite ribbon and tie them in a knot around the hemp twine and let them hang down! I also added a few pieces of jute the same way.
Here's the finished product…how cute is it?! It could go over a vase, on a sign as an accent, or just hang on a little hook like this too! So many possibilities!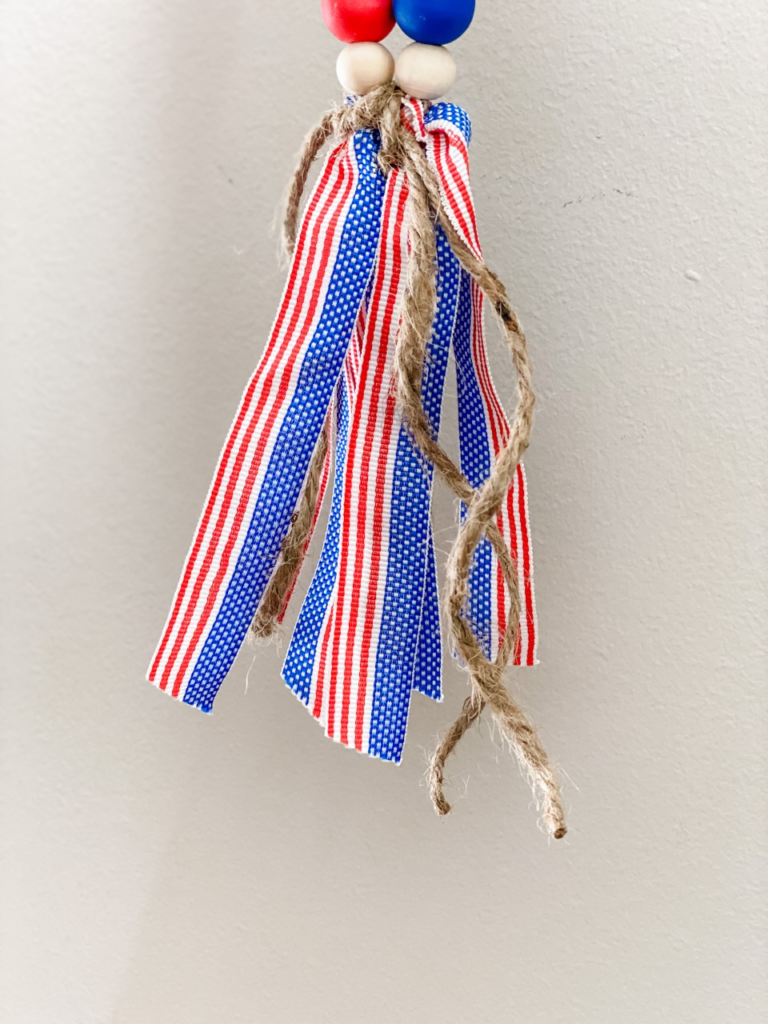 Until next time…
Stacey