If you know me at all, you know I LOVE pillows. Ok, it's an obsession and some may call it a problem. haha! I just can't resist a cute pillow and I love how they can add so much character to your home! Don't you agree?!
Did you know that using pillow covers can save you space and money?! Using covers allows you to change your pillows easily!
Let me explain…I LOVE buying cute pillows from places like Target and TJMaxx. But as you know, pillows take up a lot of space. People ask me a lot how and where I store all my pillows and my answer is a fancy black garbage bag in the attic. Ha!
With pillow covers, you buy the insert once and then can constantly replace the covers saving you space and money! That's why I like to do a combo of regular pillows and covers! Here's the inserts I like to buy from Amazon.
I recently started designing and selling pillow covers in my shop, because I love them so much! Here are some of my favorites!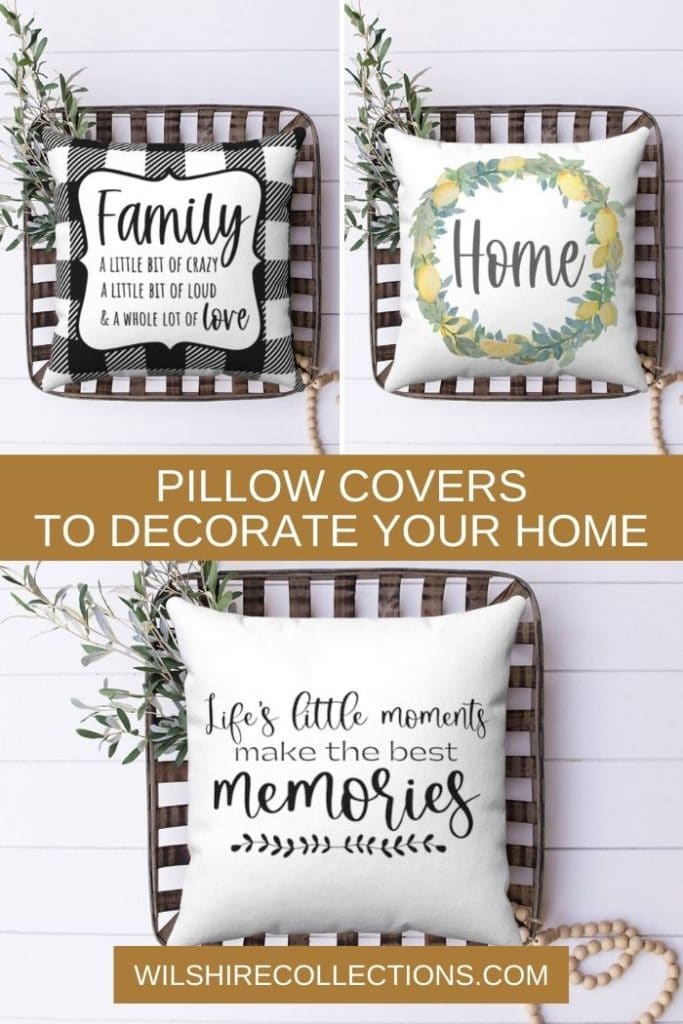 How cute are those?! All covers in my shop are 16×16, which I find to be a great size for couches, chairs, benches and more. BUT…Here is a HUGE tip for you!
ALWAYS ORDER YOUR INSERTS 2 INCHES BIGGER THAN YOUR COVER!! THIS WILL GIVE YOU VERY FULL LOOKING PILLOW…TRUST ME ON THIS!
So, for these in my shop….order the 18×18 inserts from amazon here and pick your favorite pillow covers here! Look at this cute new one we just added!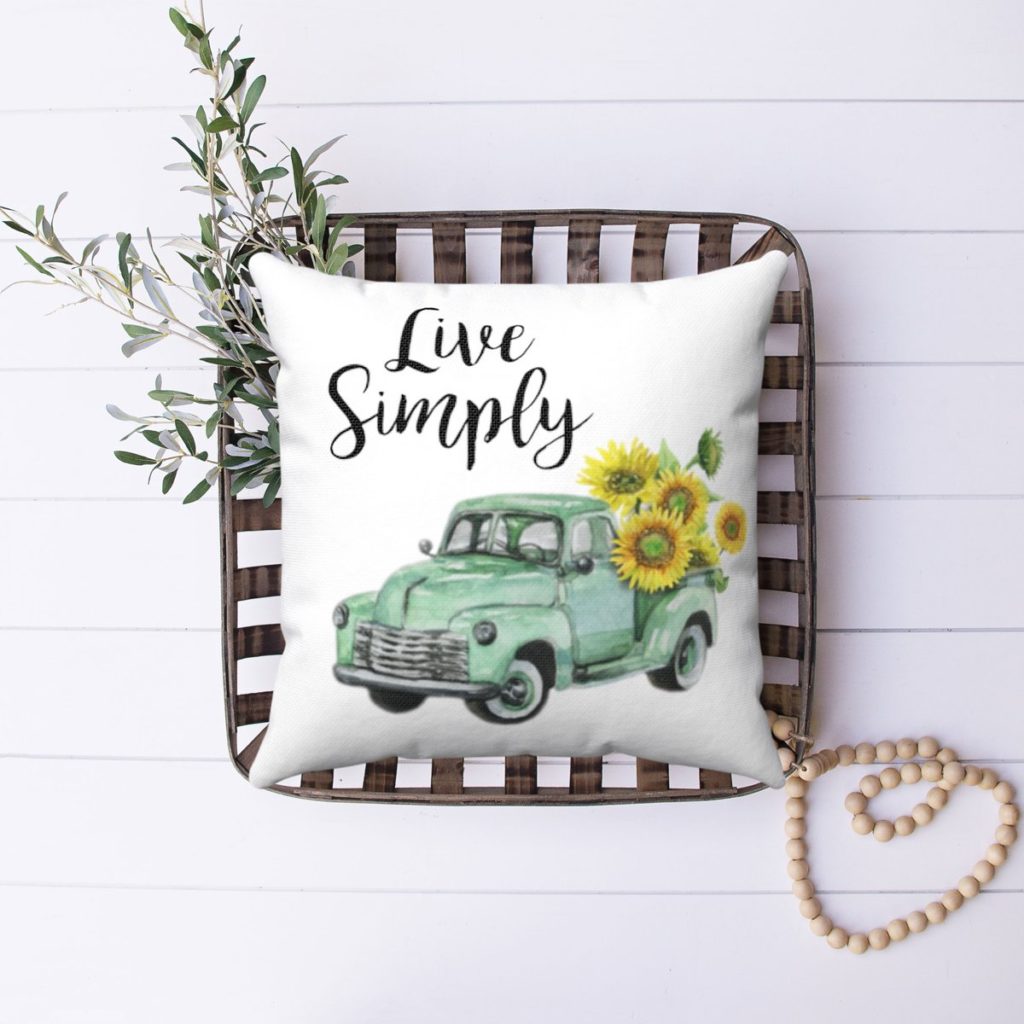 You can see here how I swapped out my decor in my entry way and incorporated a couple of pillow covers into the mix! What do you think?! I hope you'll give them a try…you just might become obsessed like me!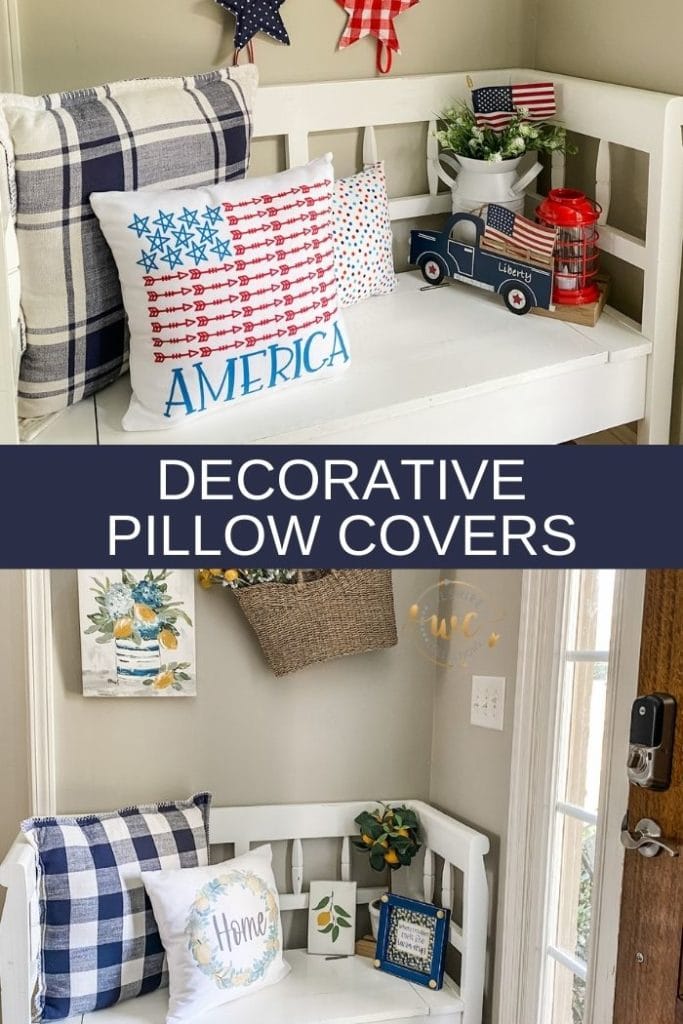 Until next time…
Stacey