It's all about those layers when it comes to table settings at Christmas and any time of year! I like to have the option to put out cute stuff on my kitchen table at the holidays, but don't always want to spend a fortune to do so! Sometimes you have to get creative!
This year, I didn't want to buy anything new for my table since it's not a place I keep set all the time. Let's get real, my family eats on this table every day and with kids you just can't have nice things. Haha! But, when we have people over this year I'll whip it out and it will be adorable!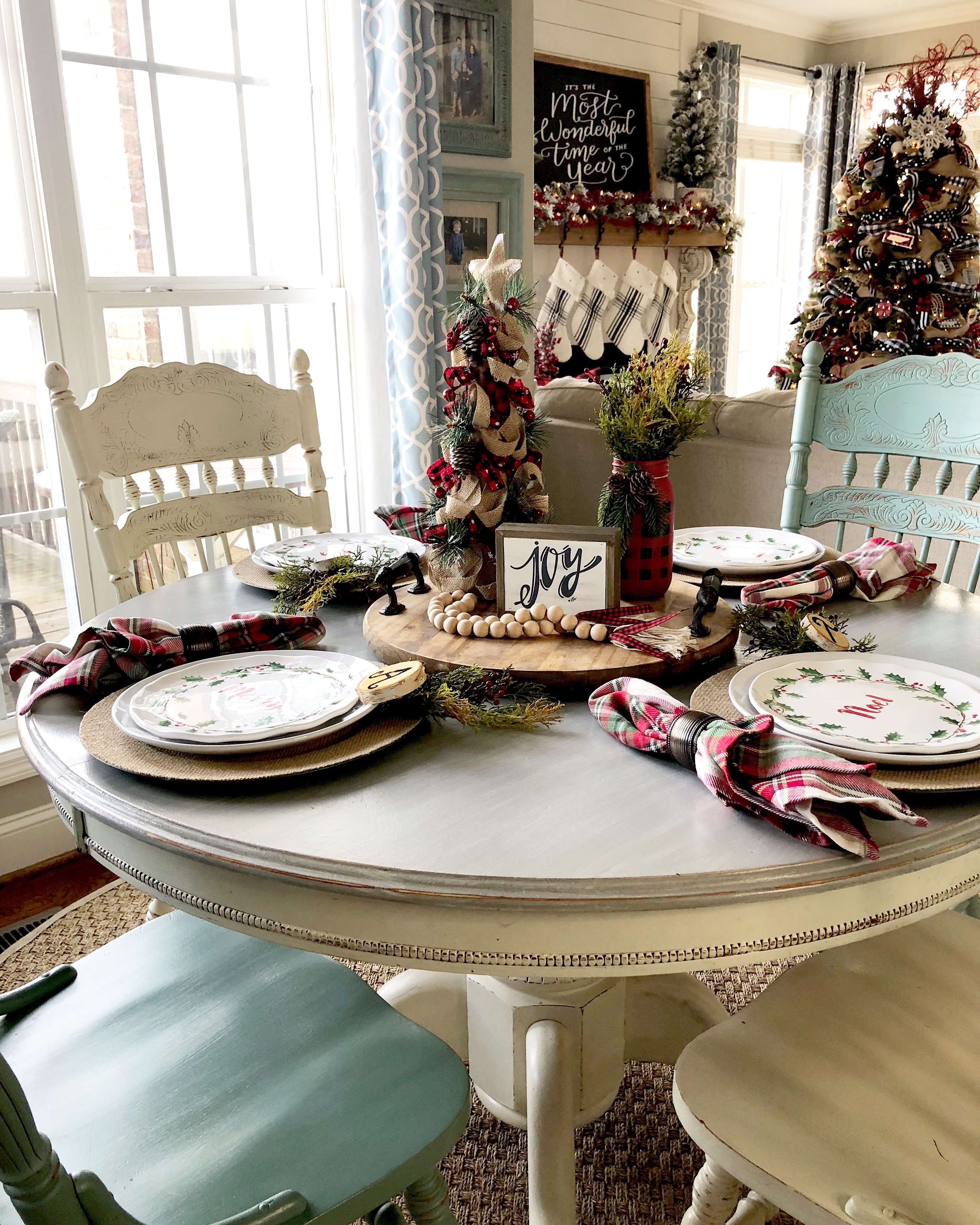 I'm sharing how to put together an easy Christmas table setting that's cute and creative and won't break the bank! It's all about those layers!
I always recommend having some good year round staple pieces! For me, it's my burlap chargers (from Kirkland's a few years ago) and my solid white dishes (from Target a few years ago). These can be used for just about any time of year, and give me instant layers! You could also have placemats as part of your staple pieces.
All I have to do after putting those 2 layers down is add a "seasonal" plate to the top. I got these Christmas ones at Hobby Lobby last year.
Next add a cute napkin! I found mine at TJMaxx which keeps a 4 pack under $10! 
I love to incorporate something green and something personal to a table setting! This year, I decided to use some greenery I had on hand and just tucked it under the plate. Once I did that, I literally walked around my house and looked in all the places to figure out what I could use to personalize it a bit!
I found these round wood slices and knew just what to do! Now, I have the handwriting of a 1st grader…but…I get an A for effort! My sharpie did it the trick for putting each of our initials on them and then I just laid it on my greenery 🙂
I of course always have one of my handmade Lazy Susan's on my table that I love to decorate for the seasons! You can shop those here. They really help complete the look of a table and tie it all together!
What do you think of this easy Christmas table setting? And what do you do on your table for the holidays?! I hope this gave you some ideas on how to do an easy Christmas table setting without breaking the bank!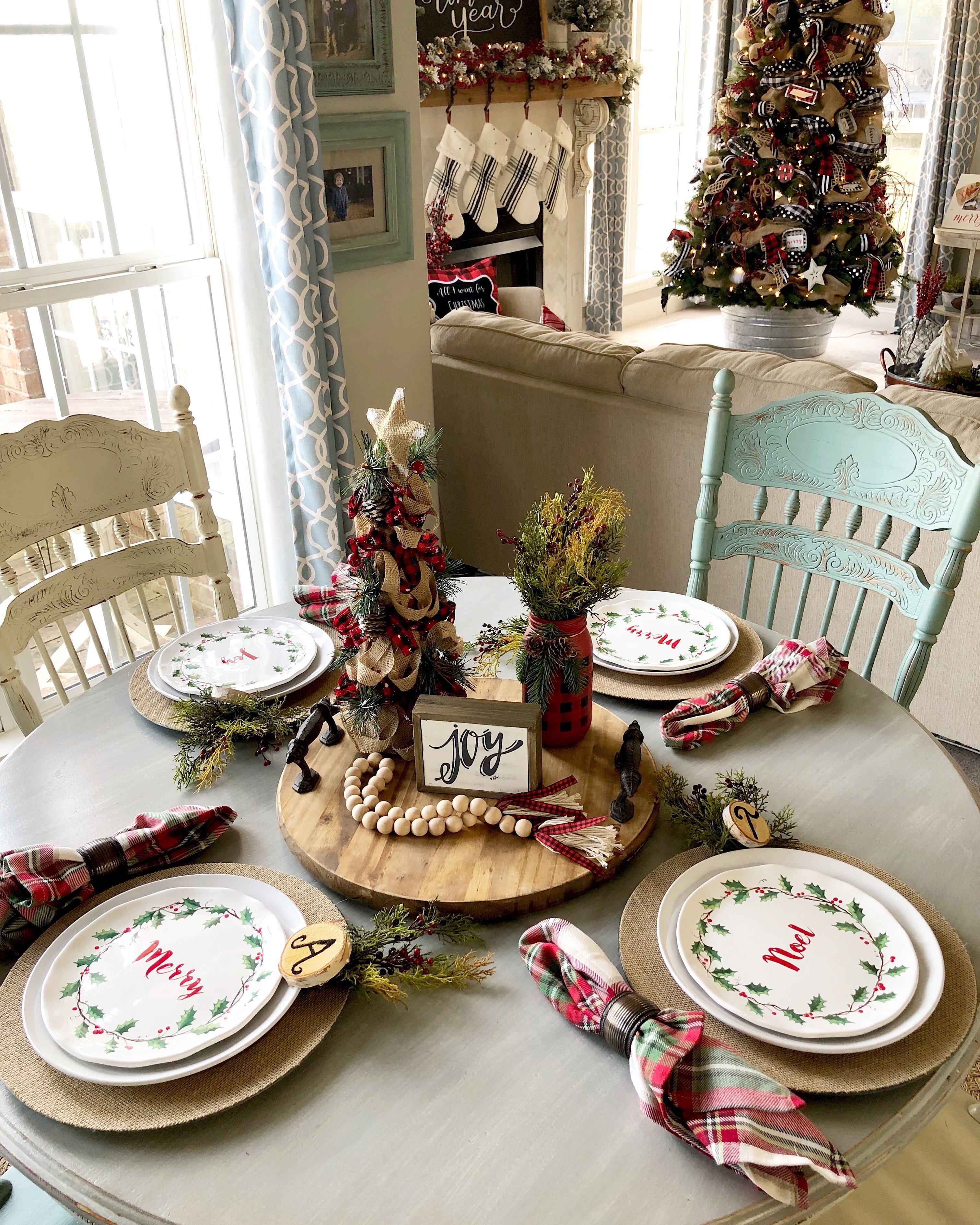 Until next time…
~ Stacey