What's better than a cute craft?! One that is REVERSIBLE of course!
This reversible Spring sign craft is double the fun because there are 2 cute sides to it! It only took a few supplies as well, so it's a WIN, WIN in my book!
These are the main supplies I started with! My board was from Dollar General, scrapbook paper from hobby lobby, craft sticks from hobby Lobby that I just cut down a bit. And yes…those 2 cuties on top are Wilshire printables! You can find these printables in my store!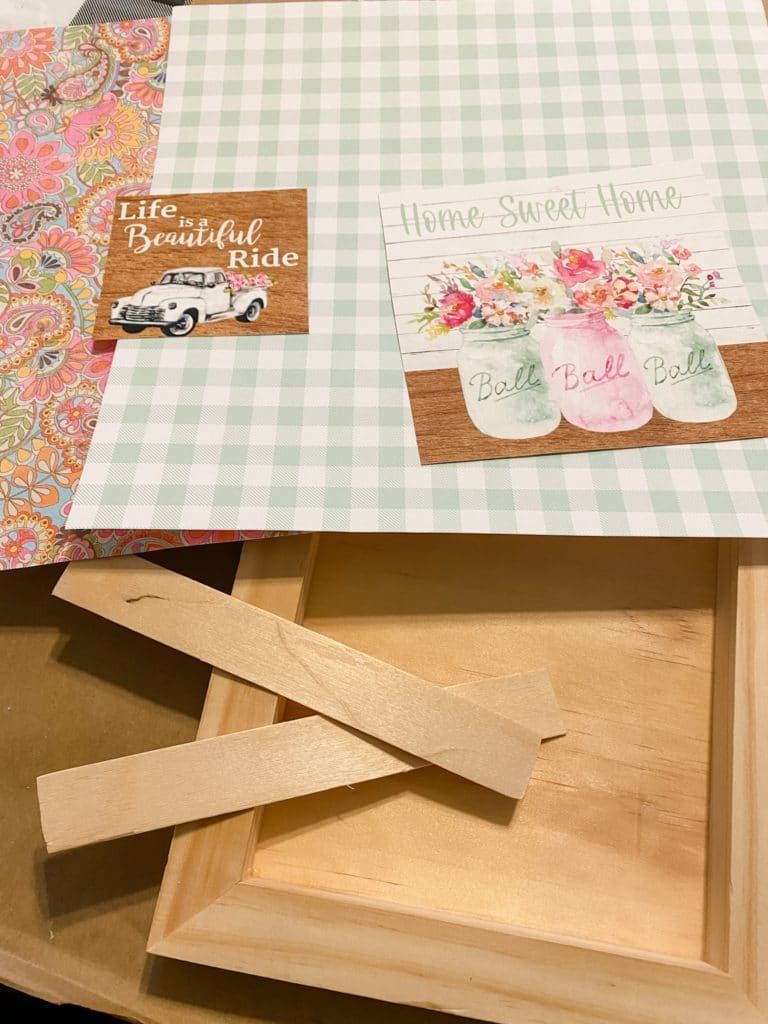 I decided to use Deco Art Americana in Sea Glass to paint the wood and it was the PERFECT shade of green to coordinate with my reversible Spring sign craft!
I painted the sides and this part here!
Once that was dry, on the front side I attached the plaid scrapbook paper to the front with matte mod podge. I then attached the printable right in the middle with more mod podge.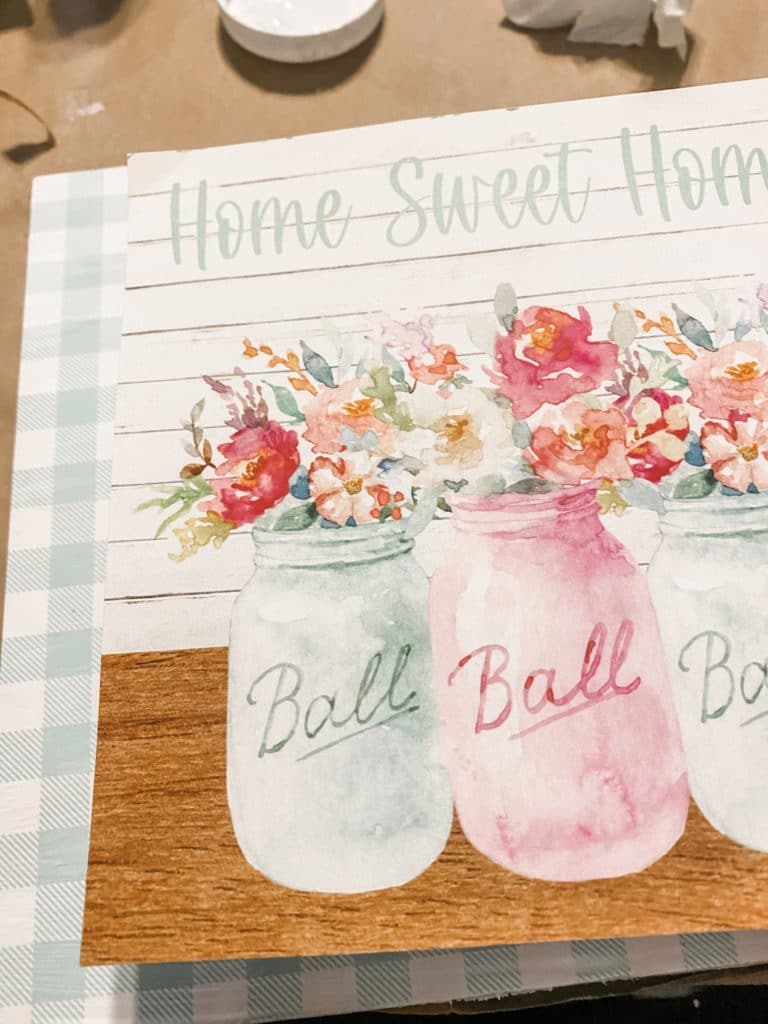 I had painted my craft sticks to match the wood, so I attached those at the top and bottom of the printable with hot glue and then added a little half wood bead for fun too!
On the back side, I simply added my paisley scrapbook paper to the middle with mod podge. Then, I took a jenga block from dollar tree and glued it to the middle then glued the printable right onto it to give it a raised 3D look!
Love the way this looks, but you could also mod podge it directly to the scrapbook paper!
That was it! Look how ADORABLE this reversible Spring sign craft turned out! Which side is your favorite?! Don't forget to check out all the printables in my shop!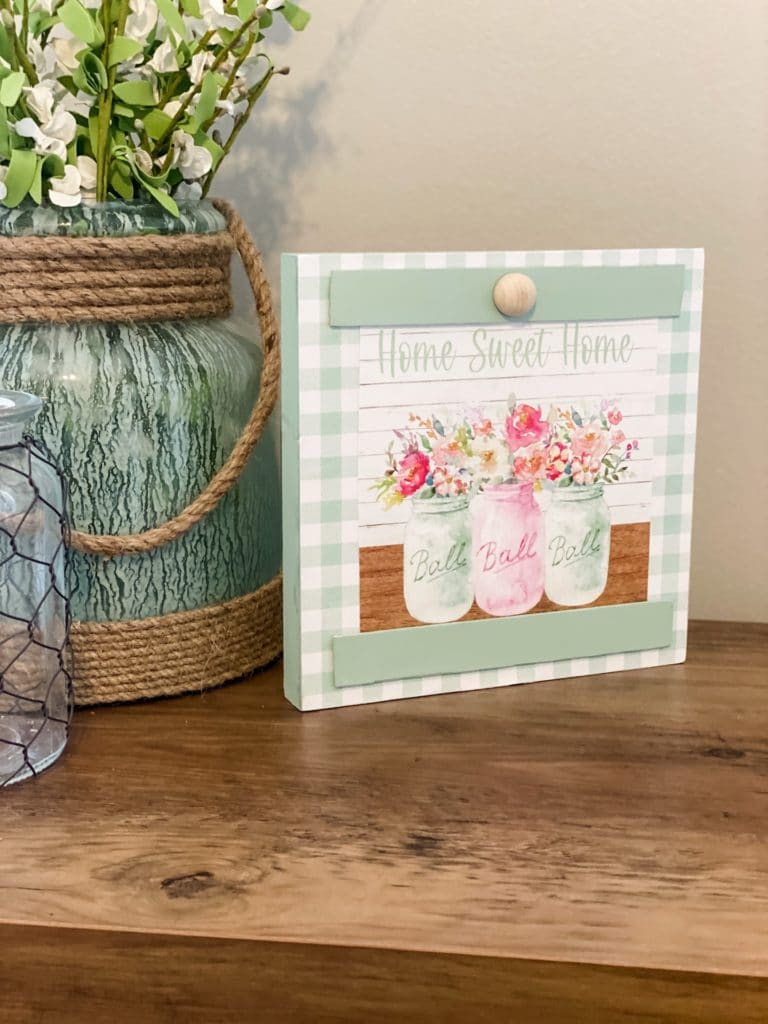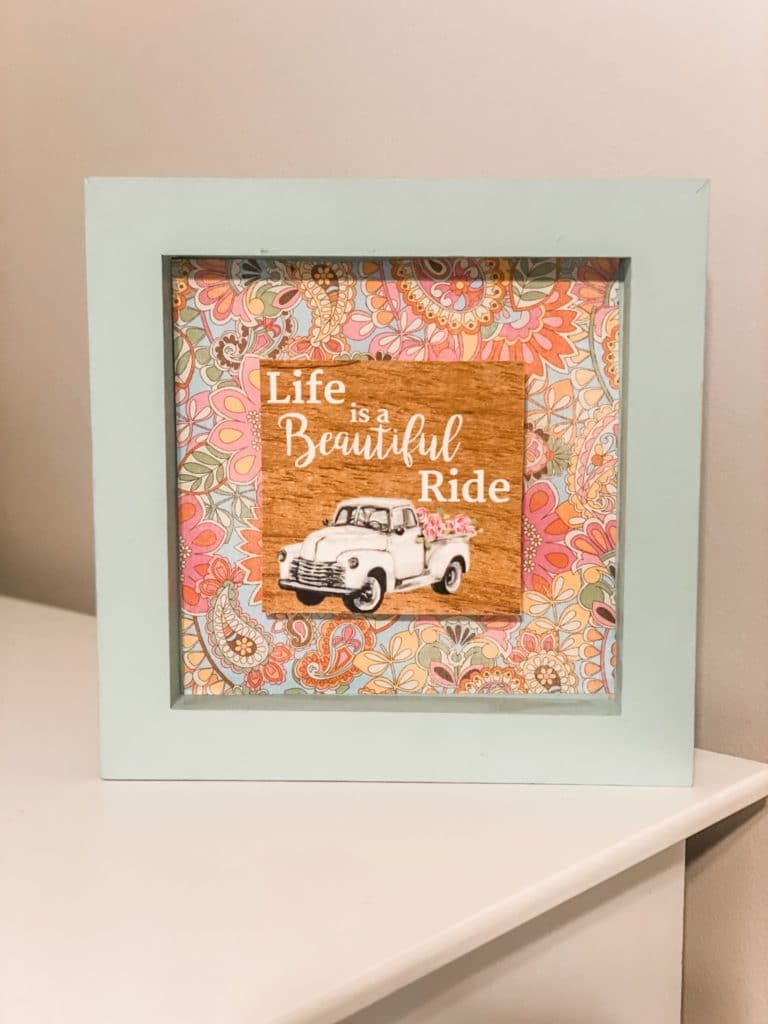 Until next time…
Stacey