This little craft project not only turned out cute, but it is reversible which might be my favorite part! Winter on the front, Valentine's day on the back!
I made this on a fb live, which I will share later in the blog post for those that want to see! It was a fun one and seemed to be a hit with everyone.
I'll show you how to make this easy reversible winter and valentine's craft that will add a pop of cuteness to your décor!
Supplies needed:
Scrap Wood (for this project I used a 2×6 that I had Lowe's cut down to about 7 inches long). You could make this into any size you wanted though honestly!
Scrapbook paper- (Mine is from Hobby Lobby) I of course used…buffalo check! How many projects do you think I'll use this on?! haha!
Mod Podge – this is the kind I used here.
My Winter Printable and Valentine's printable you can get here for FREE! Download Winter here! Download Valentine's Here!
Burlap tape- mine came from Walmart!
Black paint- I used Waverly Chalk paint from Walmart in the color INK.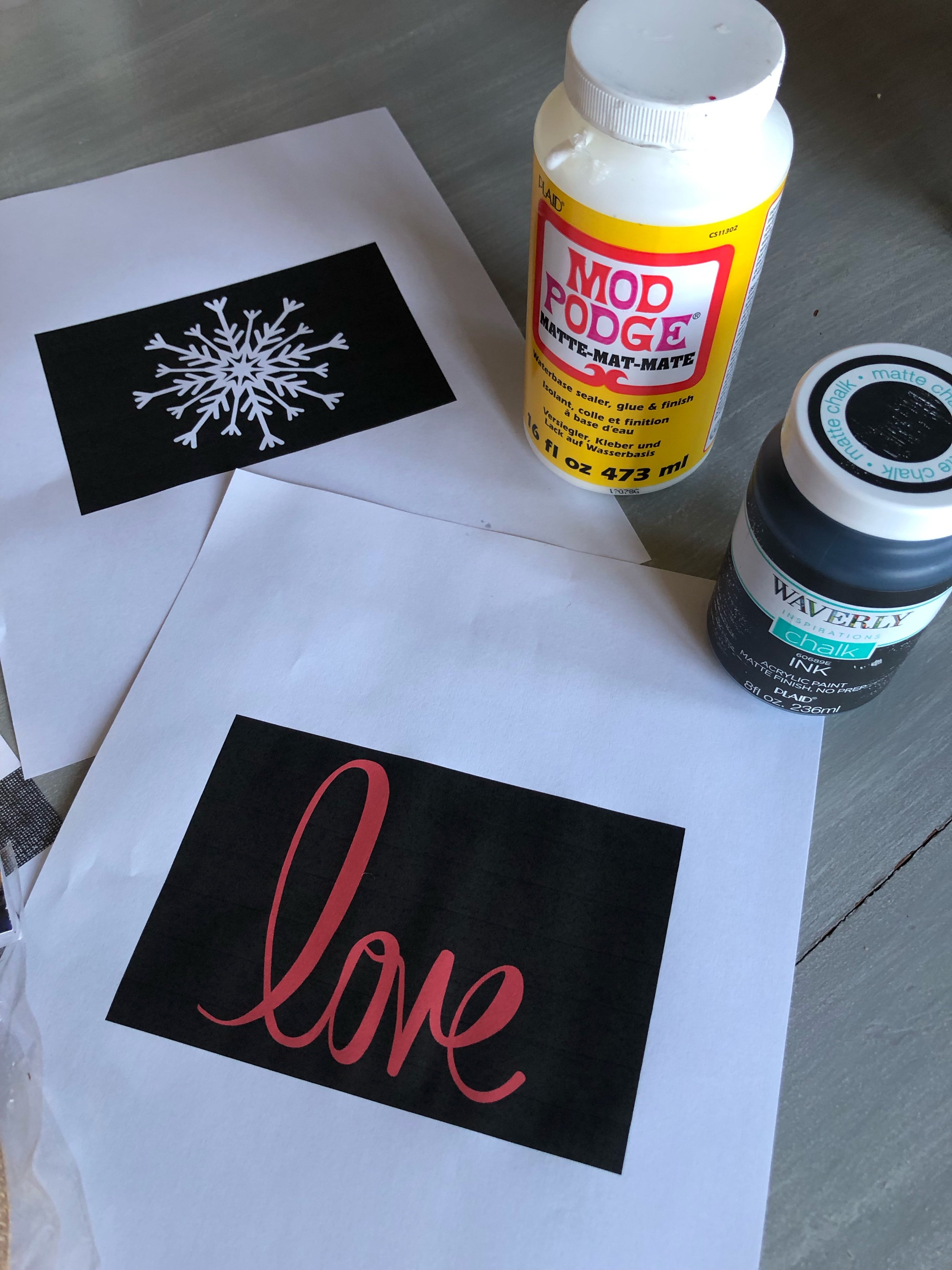 Steps:
Sand down your wood to remove any rough edges.
Paint the sides black (I left the front and back natural wood)
Put a coat of mod podge on and cut your scrapbook paper of choice to size and adhere to mod podge. (repeat on both sides of the wood)
I cut the printables down to the size I wanted to use, put mod podge on the back of them and stuck them to the scrapbook paper.
Then go over the top of the papers with another coat of mod podge.
I added the burlap tape around the edges and I love how that added a fun pop!
I also added a few little pieces of the burlap tape on the corners of the printables to kind of "Frame them"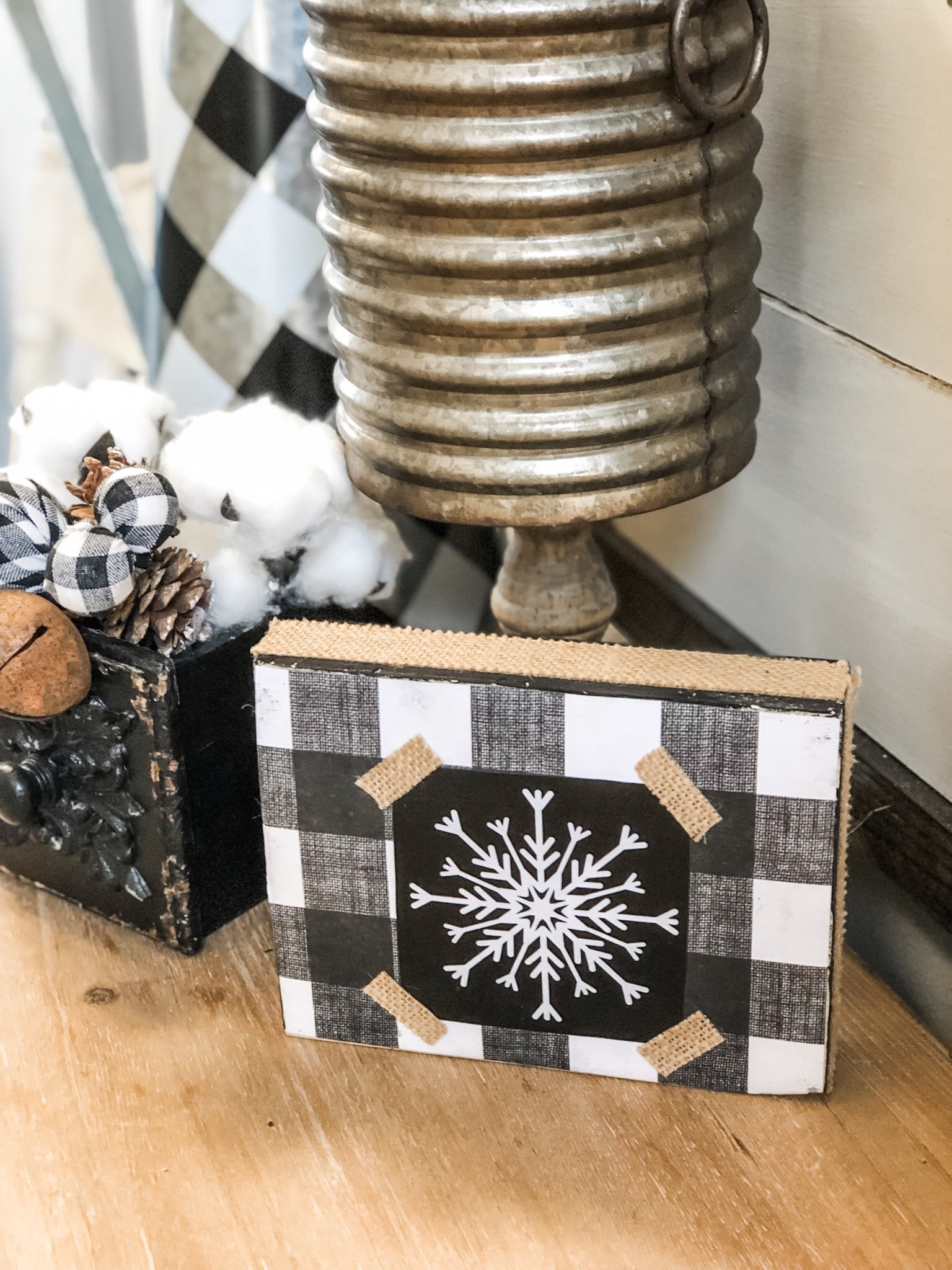 That's it! Easy, peasy, DIY breezy!
You can watch the FB live here too!
Let me know if you think you will make this project this year! What will you do to put your own stamp on it?! SO many possibilities!
Until next time…
Stacey
This post contains affiliate links. Please see my full disclosure page for more details.