One of the things I love most about decorating is that you can let your style and personality really reflect and show in your décor. Each room in your home doesn't have to look the exact same. Chances are, you like MORE than one style or look!
My dining room really looks NOTHING like the rest of my house, and that is OK. I love it just the same! I tried to think of something to describe the style in here this Christmas without calling it a little of this and that 🙂
My rustic glam Christmas dining room has touches of farmhouse, traditional, elegance and everything in between! I'll show you how I got this look!
If you know me at all, you know I'm not a super fancy person. So, this is about as "fancy" as it gets for me.
I created a table scape by using layers for my place settings and putting together a fun centerpiece with lanterns to get this rustic glam Christmas dining room look! 
I kept my flocked tree in here pretty simple (simple for me at least)! The linen type ribbon was from Walmart and I LOVE it! Beyond that, I just added some bead garland, some pinecones and just a few ornaments. I topped it off with some cotton for the topper! The mix of those elements gives it rustic and glam!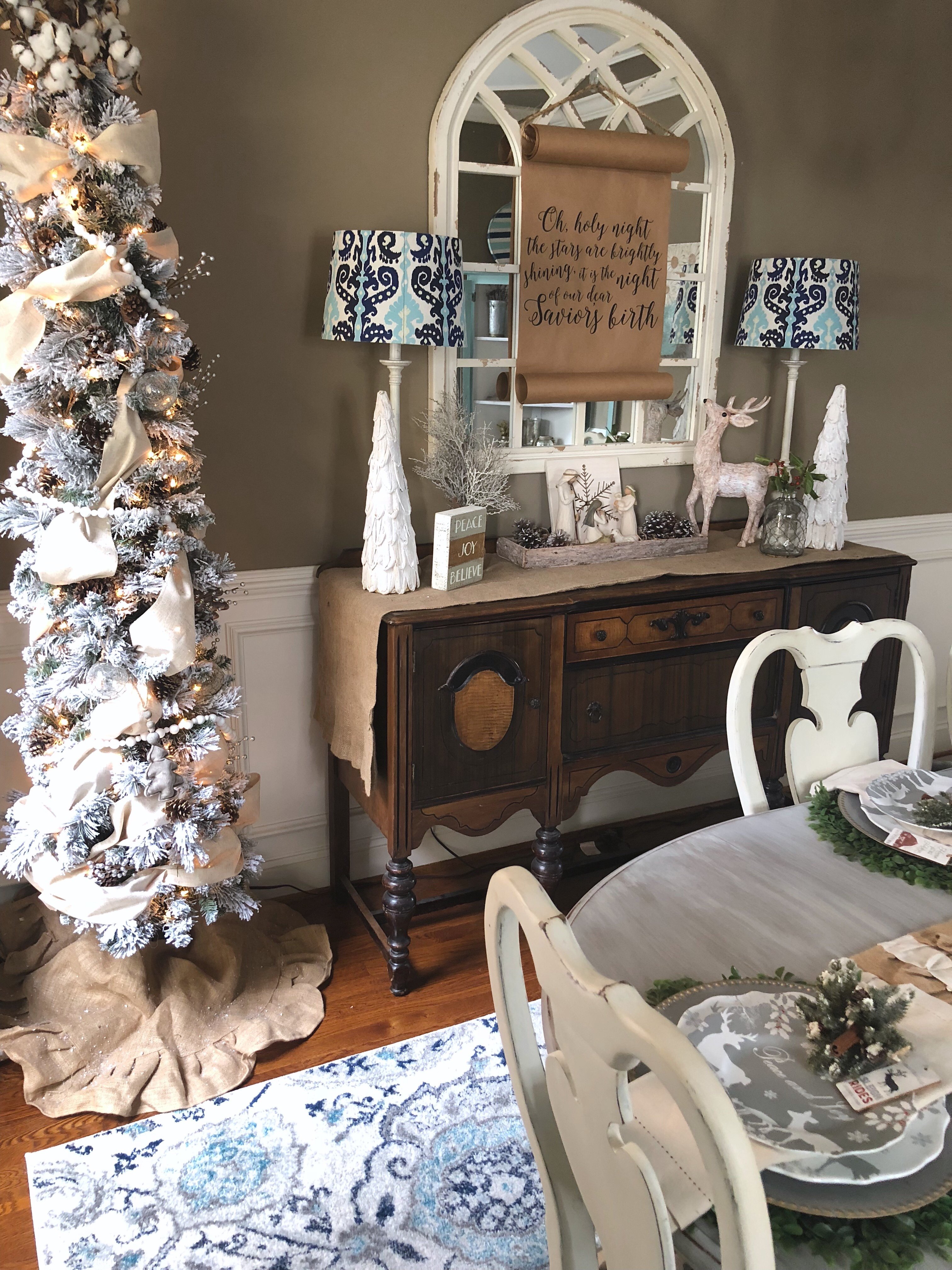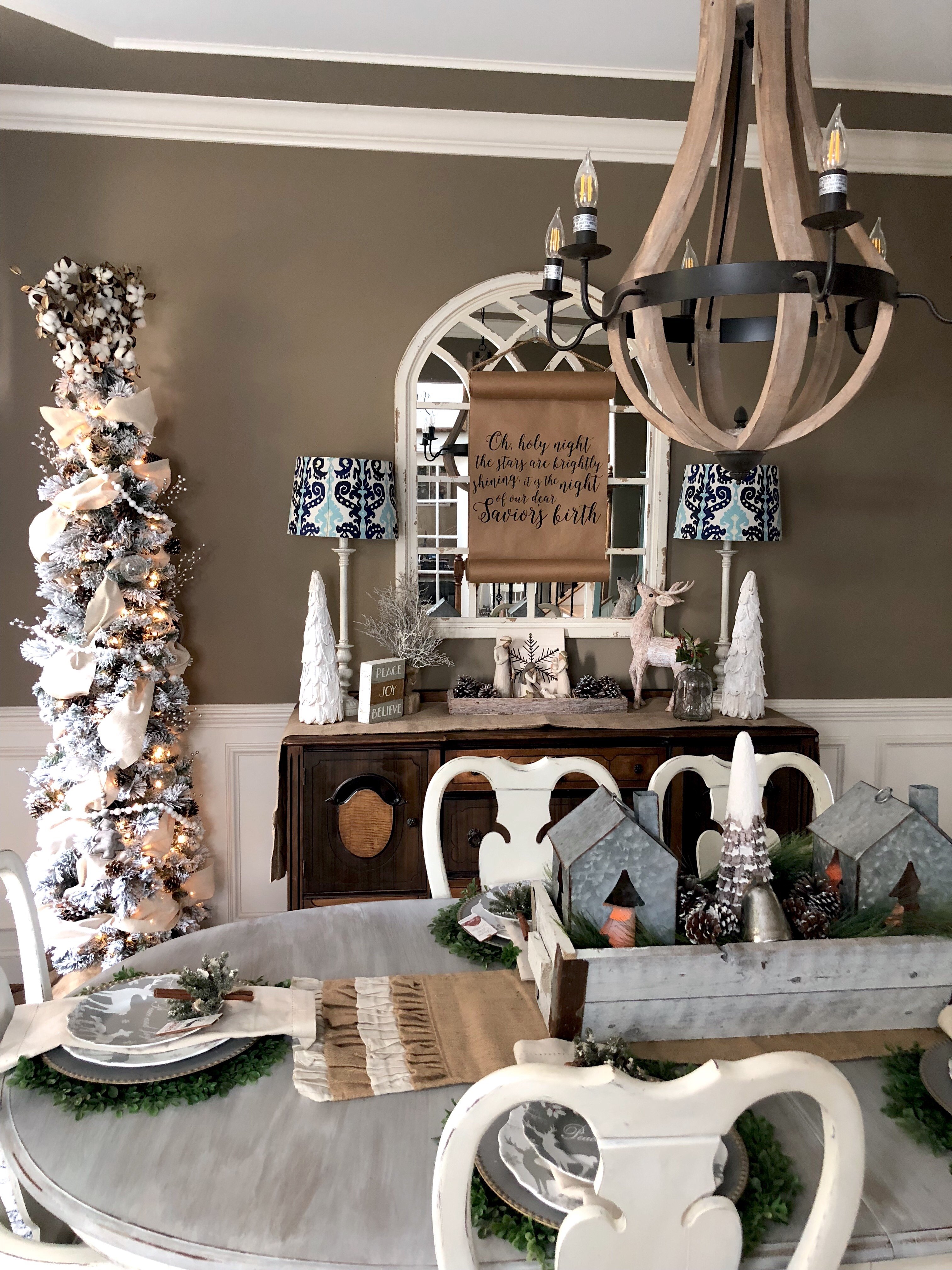 I love my little Willow Tree Nativity and my O Holy Night scroll from @cottonwoodshanty on IG. I thought this was the perfect spot for them both!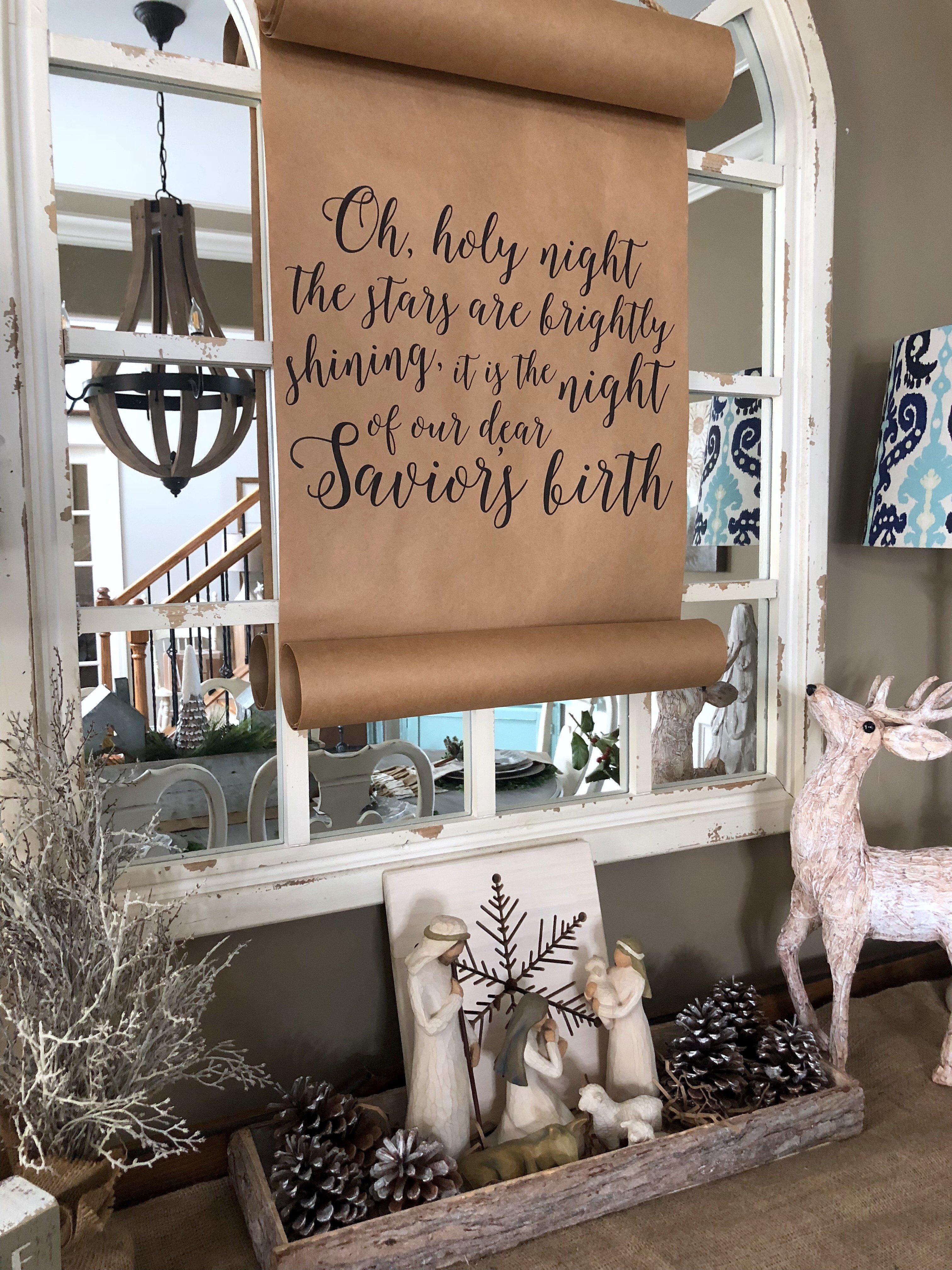 That's it! My rustic glam Christmas dining room! A little bit of this, a little bit of that…but exactly the things I love!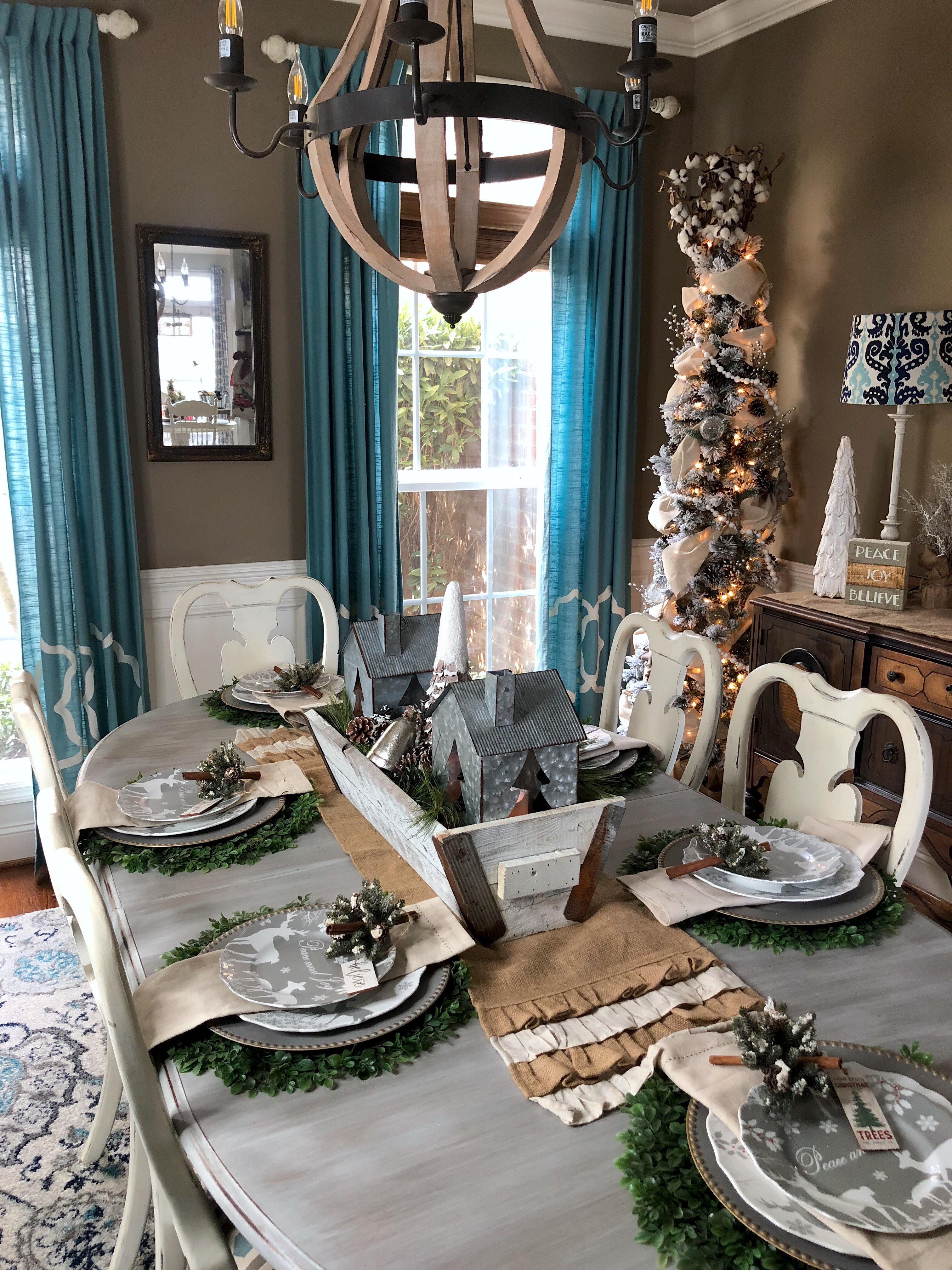 How do you decorate your dining room for Christmas?! Fancy, casual or a mix of all the things?!
Sources for some items are below!
Until next time…
~ Stacey
Centerpiece box- Vintage Market
Lanterns- Kirkland's
Boxwood placemats- Pier One
Silver Chargers- Kirkland's
Christmas dishes- Marshalls find
Flocked Tree- Walmart
Scroll- Cottonwood Shanty on IG
The rest is just a collection of stuff I've gathered over the years from various places!