It's no secret that I am pillow OBSESSED!! I'm so obsessed that I decided to start my own Pillow Cover club! And here we are 4 months in…and ladies everywhere are LOVING IT!
I am excited to share these seasonal pillow covers with you….Christmas edition! If you love pillows, this is for you!
But, before we get into that…I feel like I need to recap the first few months since I haven't done a blog post about this yet.
I started this subscription to fill a need of so many ladies. They want cute pillows for all the seasons and reasons, but lack the storage space for the big bulky pillows! In walks the cutest pillow covers in all of the land!
It's also important to me to create pillow covers that are full of texture and on trend designs that can go with so many homes and in so many spaces!
We kicked it off in August with this adorable Sunflower pillow! BONUS: Even the BACK side of these pillow covers are cute each month!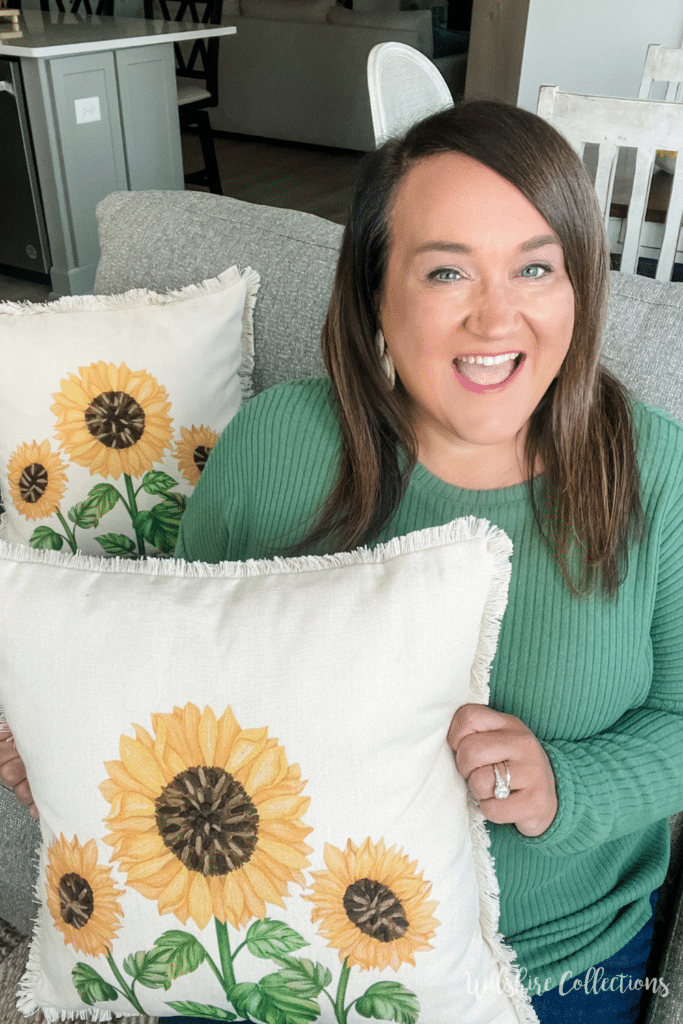 September brought the pumpkin…too cute for words!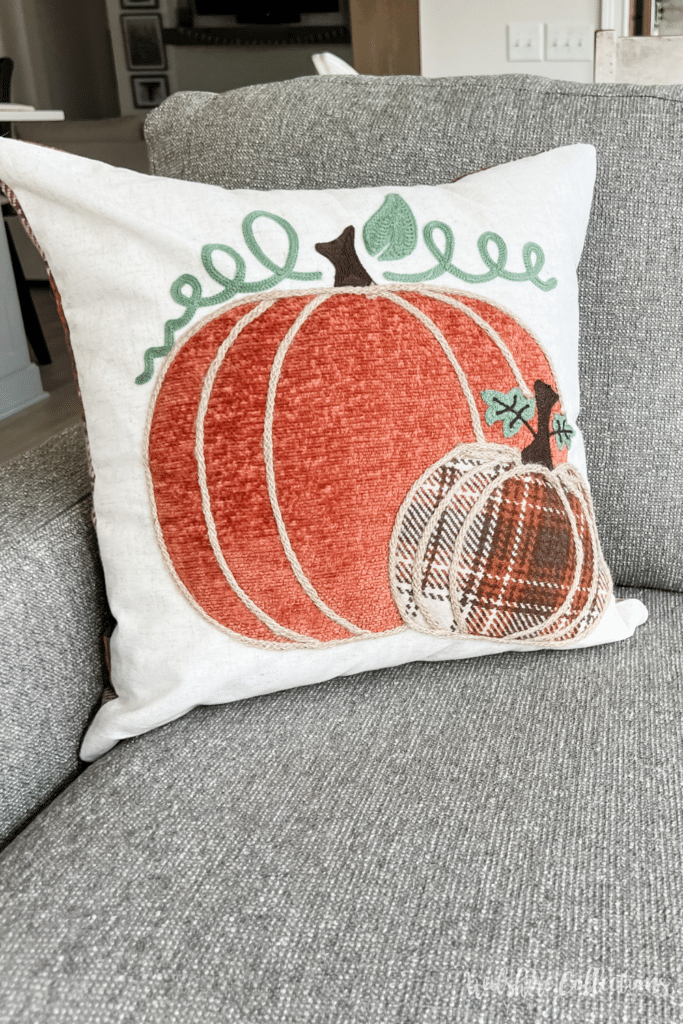 By our third month, we were SOLD OUT of subscription spots and shipping 1,000 pillow covers to 48 states! This became a big hit fast and ladies everywhere are LOVING their pillow cover happy mail each month!
October brought the leaf pillow…over the top adorable!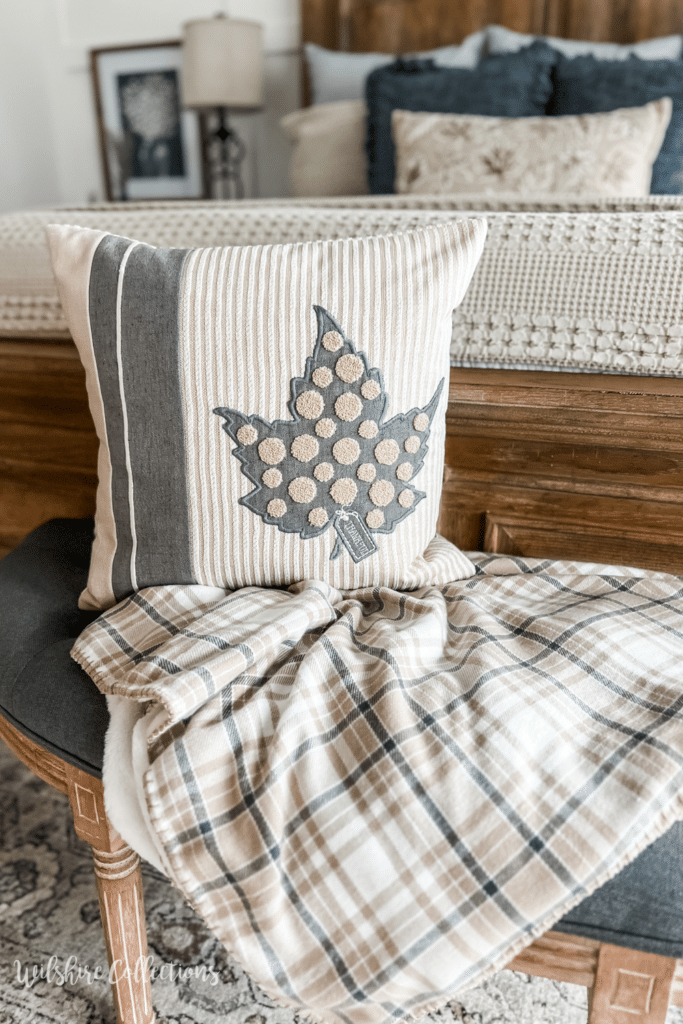 And now, here we are in November! WHICH IS THE CHRISTMAS PILLOW!!!
Are ya ready for it?! EEEEEK!
This is what Christmas pillow dreams are made of friends! I love everything about this one from the classic red and white, the trio of trees, the jute and pom pom detailing and of course…the back too!
And guess what?! Because there were so many people who missed out on this fun before we sold out, we got in touch with our manufacturer and said CAN YOU MAKE MORE?! And they said….YES!
So, we have a limited number of spots available and this is the LAST time for a while that we will open up more spots. Woo-hoo!
If you sign up now, you'll get the November pillow shipped to ya right away! Then you'll be all set to get even more happy mail in the months to come! I would love to have you and hep make your home beautiful…one pillow at a time!
One other thing that's fun is that every month I make some printables for my printable club that will coordinate with the pillows! That way you can make even more cute decor for your home!
Here's a couple bundles from November that will coordinate perfectly with the November pillow cover!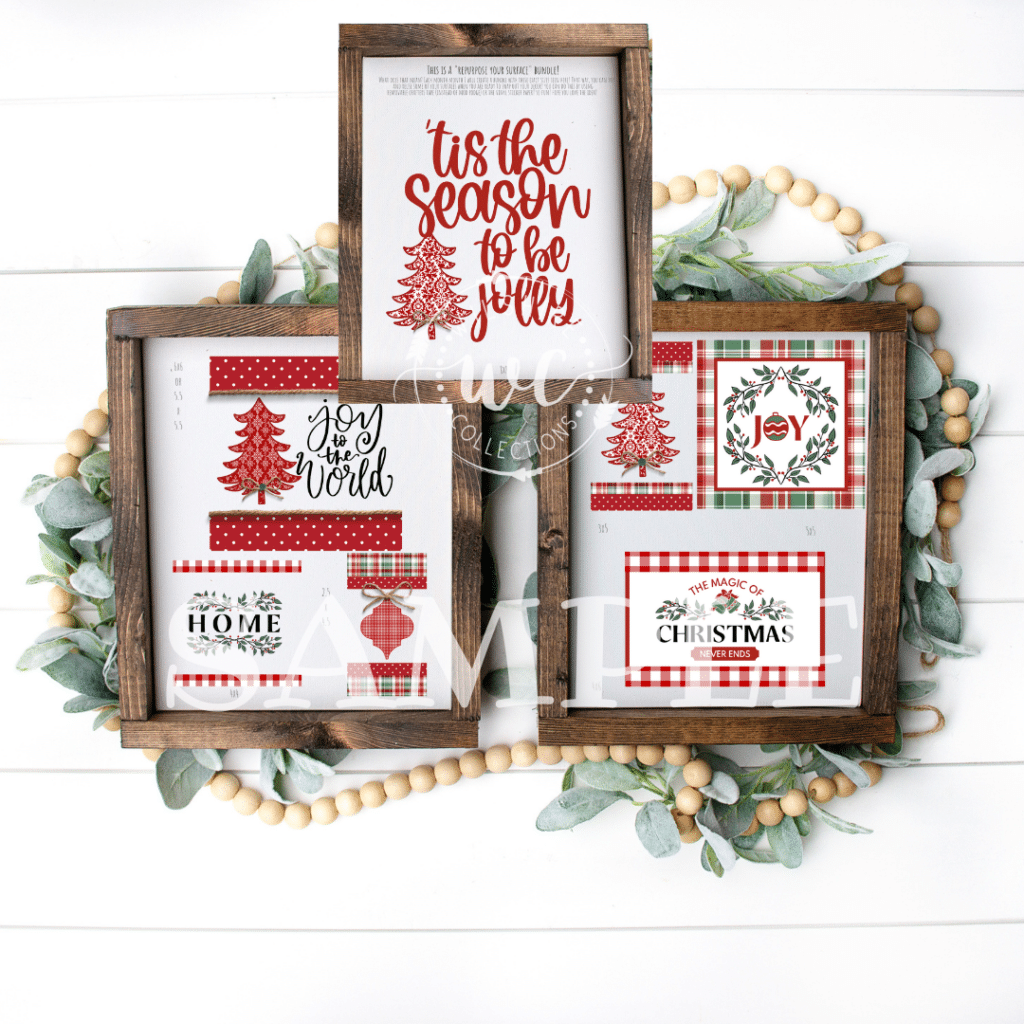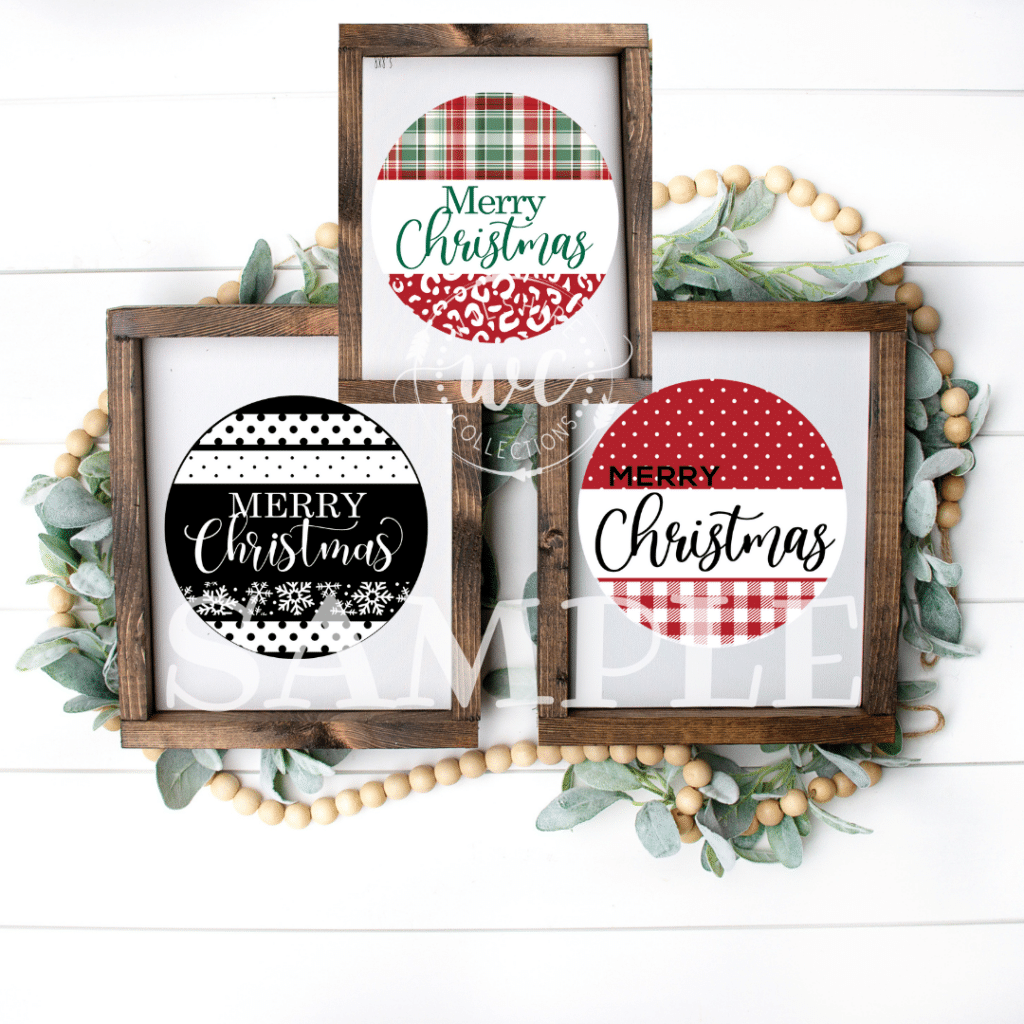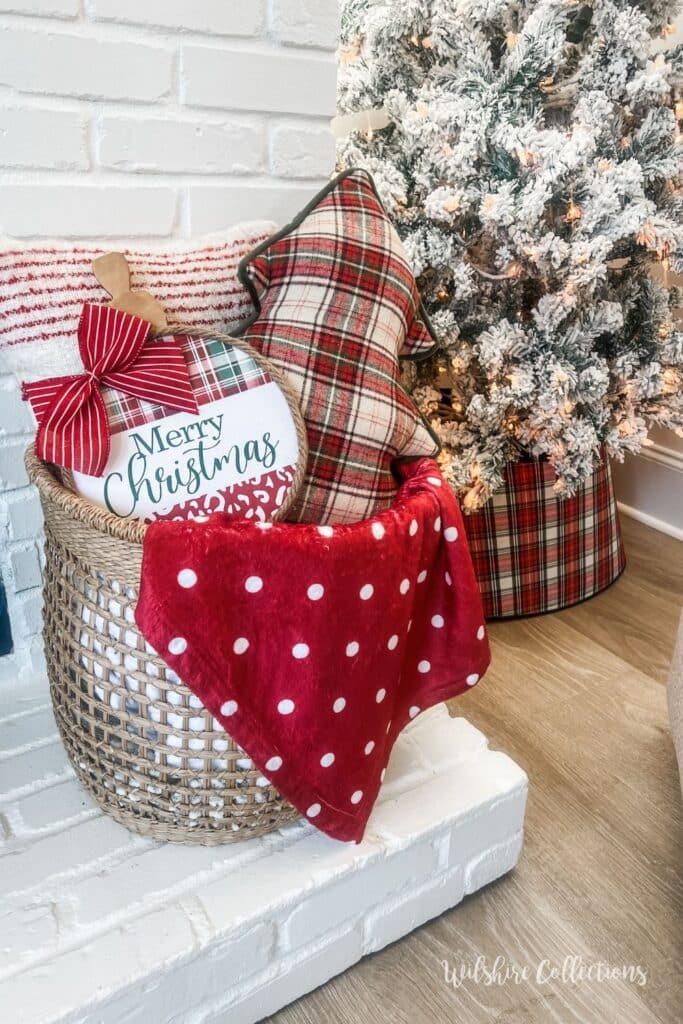 If you want to learn more about my printable club, you can read more below and join the crafty fun!
One last fun thing…this month I also sold Mystery Christmas decor boxes. (They aren't a mystery anymore because I have revealed the items) BUT…they of course coordinate with the pillow cover this month too! We have just a handful left, so if you want to grab one…get it today! Here's my tray decorated with the items from the box + some things I had on hand!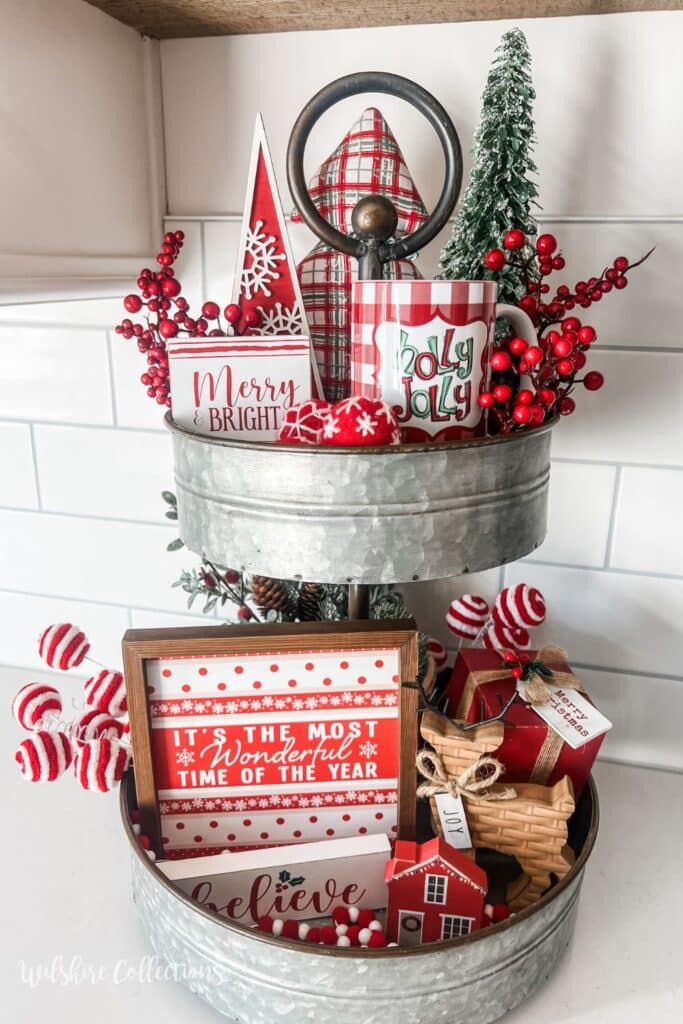 Hope you loved seeing these seasonal pillow covers! And if you're one of our subscribers, THANK YOU for going on this fun journey with me and trusting me to design and curate beautiful pillows for your home. I can't wait for the fun ahead!
Until next months pillow reveal….
Stacey