I love the look of little houses used in decor at the holidays or really any time of year for that matter!
This simple Christmas village craft makes the perfect sign to hang or display on a shelf and it only requires a few supplies!
When I saw these little house ornaments at Target, I immediately thought CRAFT instead of tree. lol They would of course be cute on a tree too!
I used this 8×10 surface from Hobby Lobby, some little buffalo check bows, a mini ornament and some chunky green yarn to complete this look.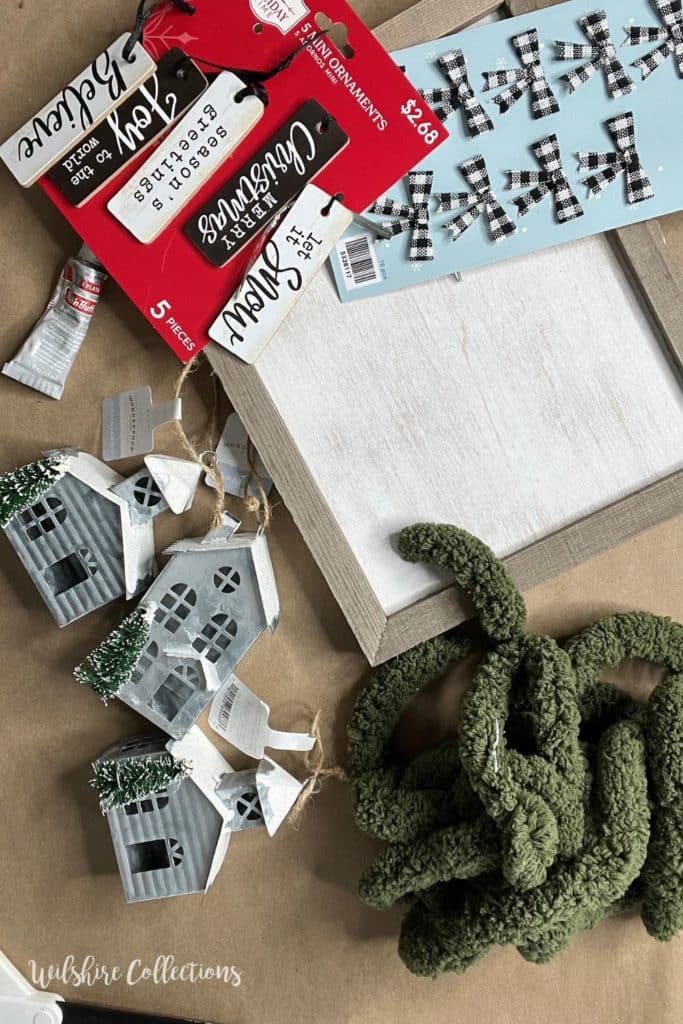 When I say this one is easy, I'm definitely not kidding! Here are the steps:
Add green chunky yarn to the bottom with hot glue to make "grass"
Hot glue little bows to your houses.
Hot glue houses to surface
Add mini ornament and bow up to with hot glue.
Take silver rub n buff and go over edge of frame to tie in that silver.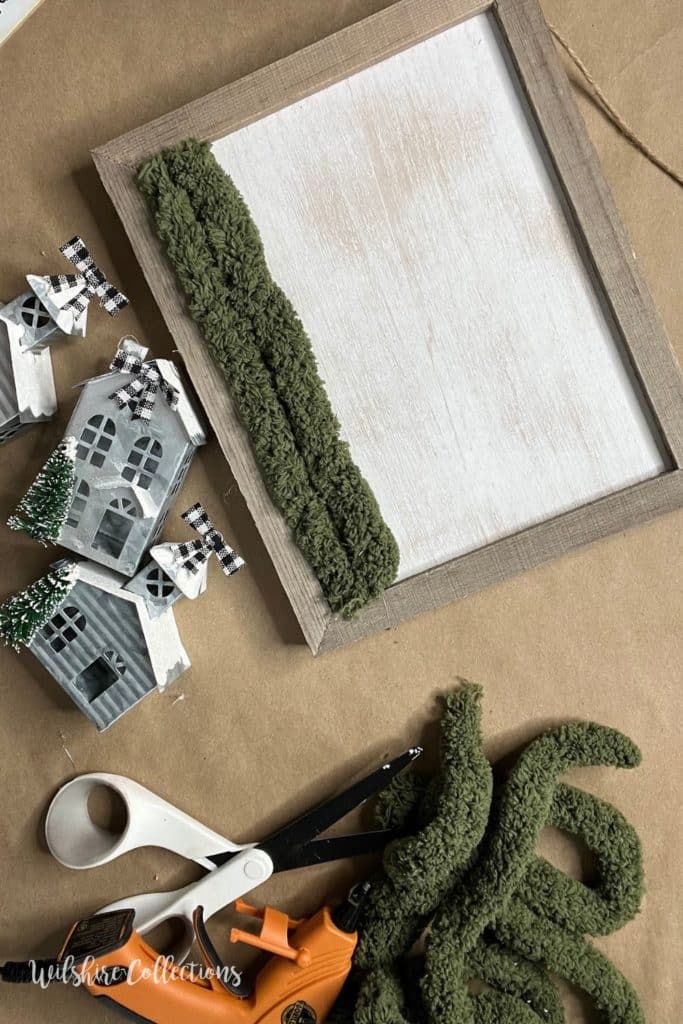 Yep…that's it!
That's all it took and this little Christmas village craft is just too cute if you ask me! What do you think?!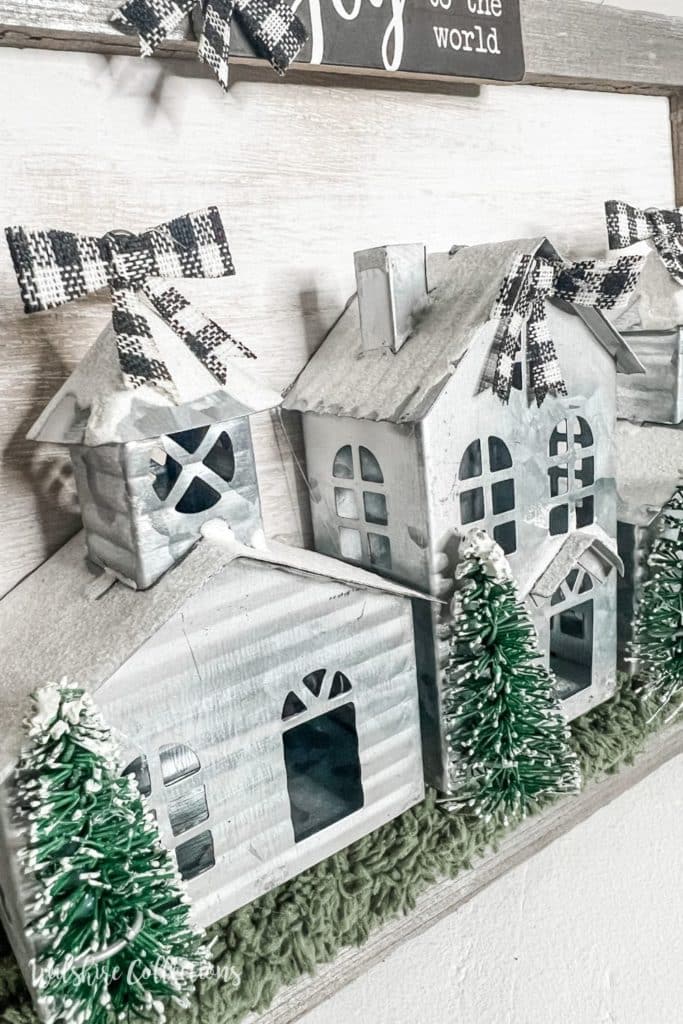 I hope you will give this one a try! AND…this one would be perfect all winter long too!
Until next time…
Stacey