Sometimes the start of a new year means you are ready for a fresh new everyday look in your home!
I've got some simple everyday decor ideas for your home to share with you that will hopefully inspire you! We are keeping it simple, but making a statement!
As you know, we will be moving into our new home soon! This means that it was time to simplify our current home in order to get it on the market, which meant we brought it back to basics…simple everyday decor!
More to come soon on what all we did to stage the house, my tips, more pics, etc. But for now, I want to share some pictures of my living room and kitchen with you!
I really think this might be the most simplified and minimal my house has ever been decorated, but I'm telling you what I am LOVING it! Every single space looks so much bigger and just so fresh and clean!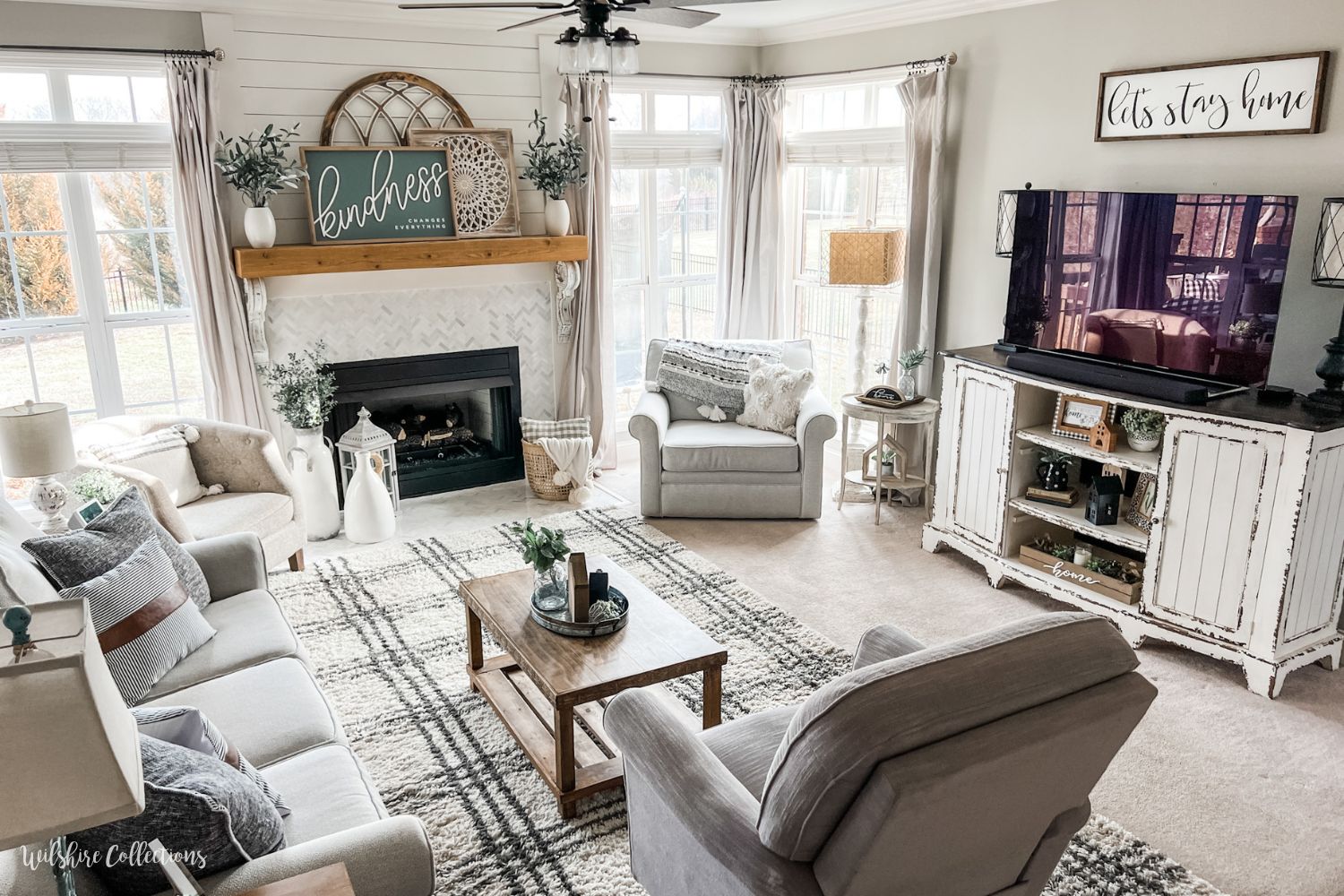 Here's what I did on my mantel. You know I love the layered look! I already had all of this from over the years, and it worked out perfect together! The 3 layered pieces are all from Kirkland's at one point or another.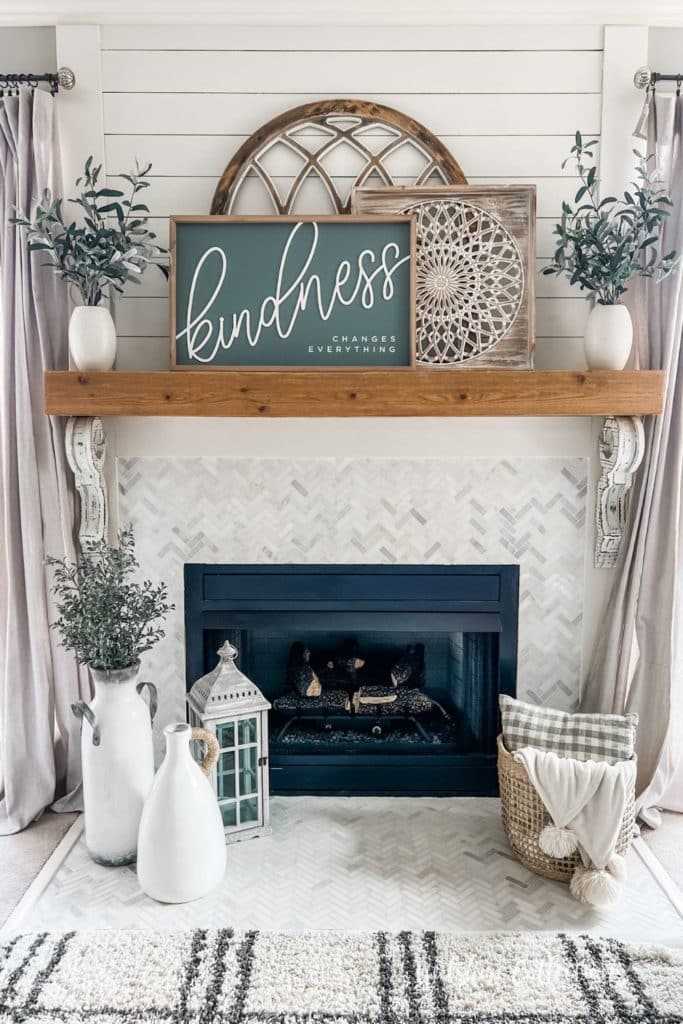 I mostly kept it to black and whites in here with just some splashes of that sage green.
Of course I had to put some cute pillows on the couch and style a little tray, but again…kept it very simple! I loved putting some everyday decor on my shelves of the media console too!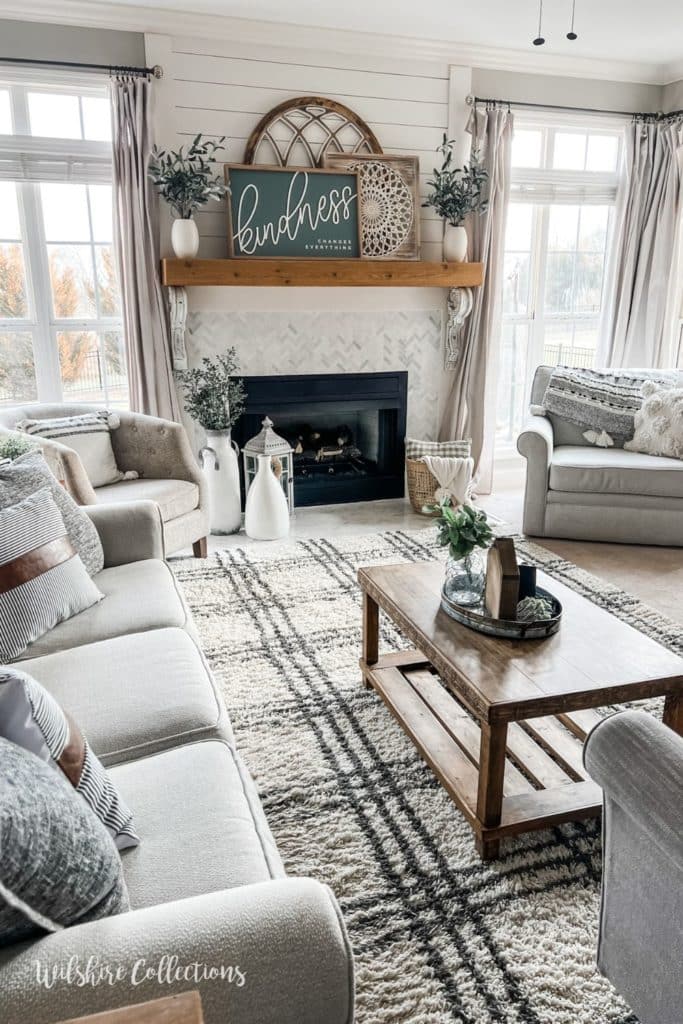 As for the kitchen, as much as I love all my trays and tiered trays…for the purposes of making the counter space look as big as possible- I went with a simplified look in here with just some greenery in vases, etc.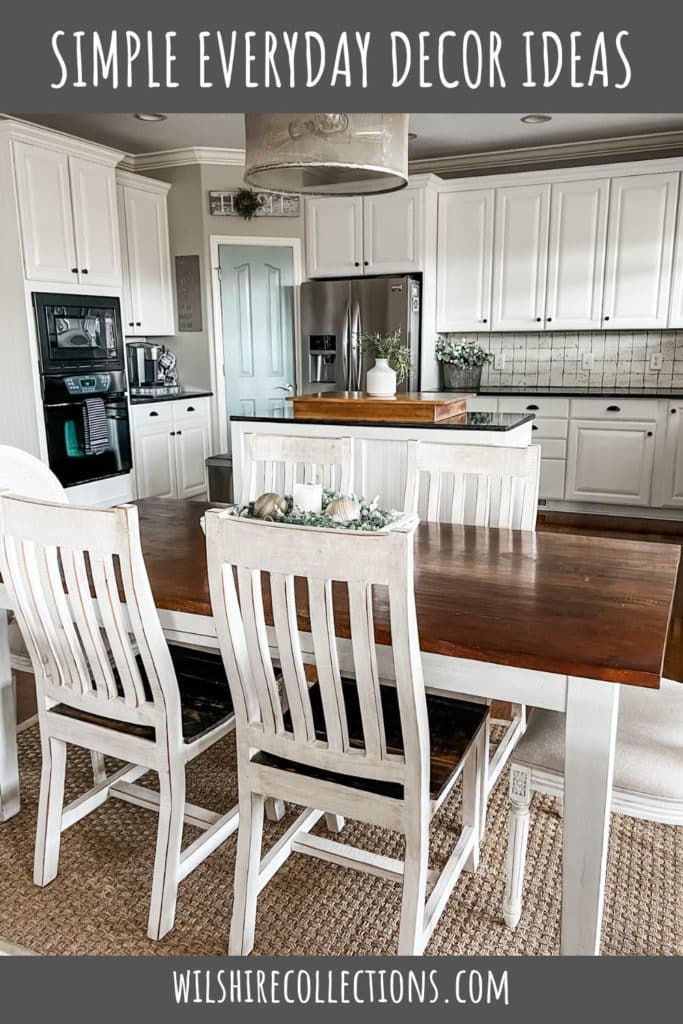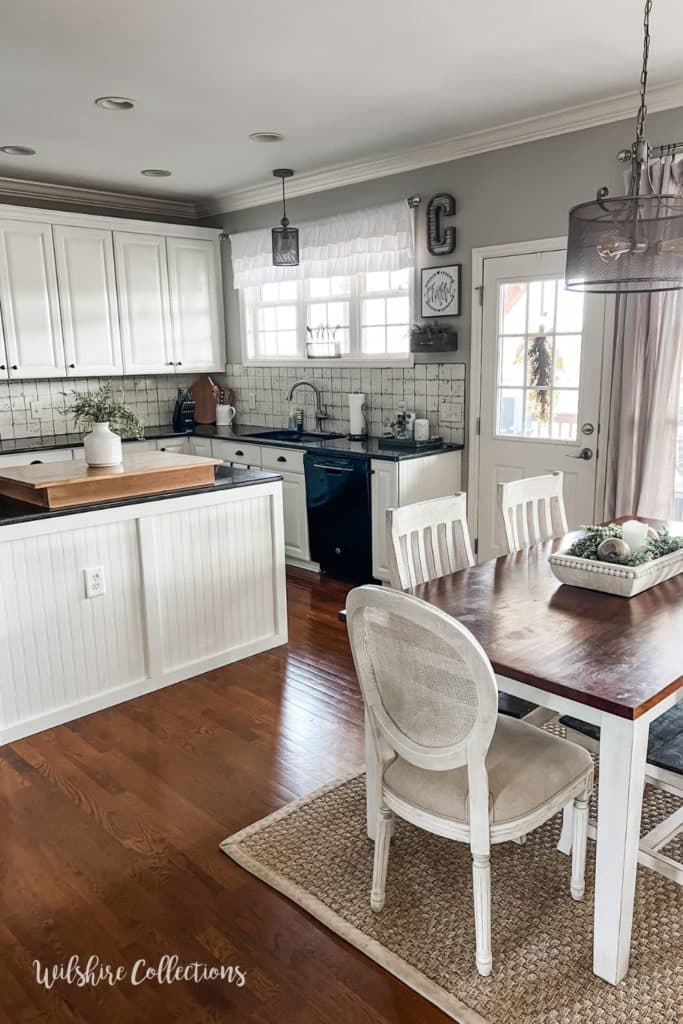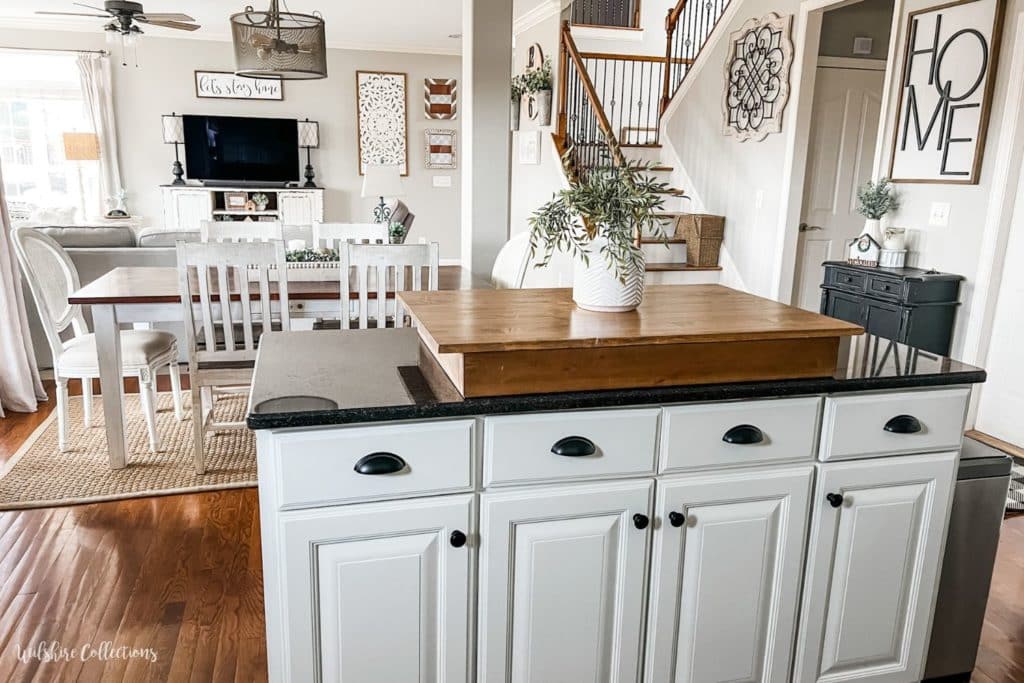 All in all, I'm so happy with how these simple everyday decor looks came together! It feels bright and fresh and I sure hope someone walks in this house and falls in love with it too!
Until next time…
Stacey