Well, it's that time of year again! (for me at least…you know I have to do things early). It's time to bust out the pumpkins and get our fall decorating on!
Hope these simple fall mantel ideas for your home inspire you this year and give you some great ideas for your own home!
I knew I wanted to go back to my buffalo check this year for Fall, so I started off by getting out what I already had and playing around with it to see what I wanted to use and where.
All of these pumpkins I had on hand already and I love mixing the sage green in with the plaid.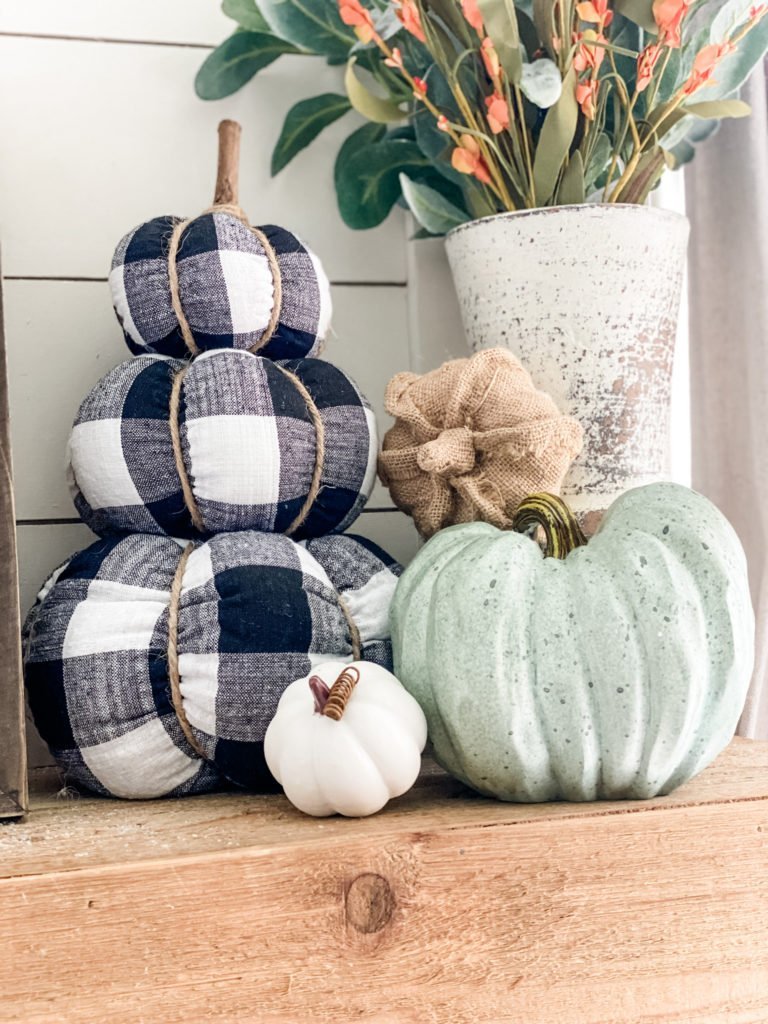 You know I'm personally a big fan of symmetry, so I wanted to replicate the same thing on each end. I did have to go buy one more stacked pumpkin, but I was in luck because Walmart had these again this year!
When I saw this Hello Fall sign at Kirkland's I knew I had to have it. I had also grabbed the plaid sign from Hobby Lobby this year, so I decided to try layering them with the big arch piece that I already had from Kirkland's. I LOVE THE WAY THESE LOOK TOGETHER! What do you think?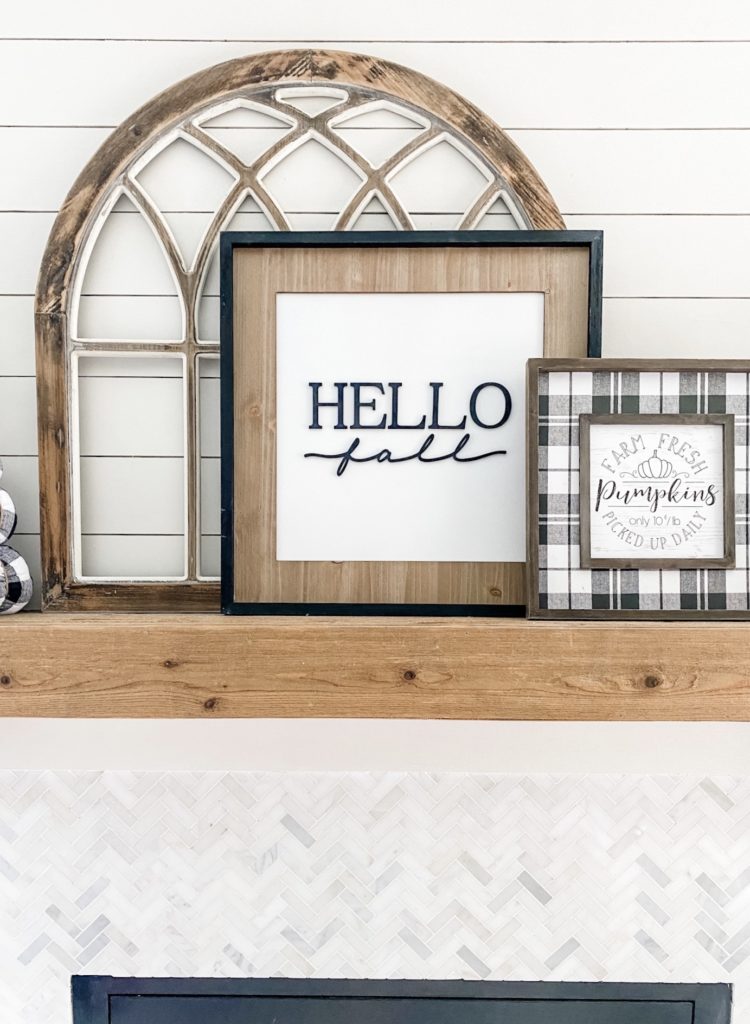 Last but not least, I had to put some cute items down on my floor! I filled my big vase up with lambs ear and some orange florals from Kirkland's, used my big white pumpkin that I got years ago at TJMaxx and then added the little wood pumpkin that is new this year from Kirkland's.
Here it is all complete!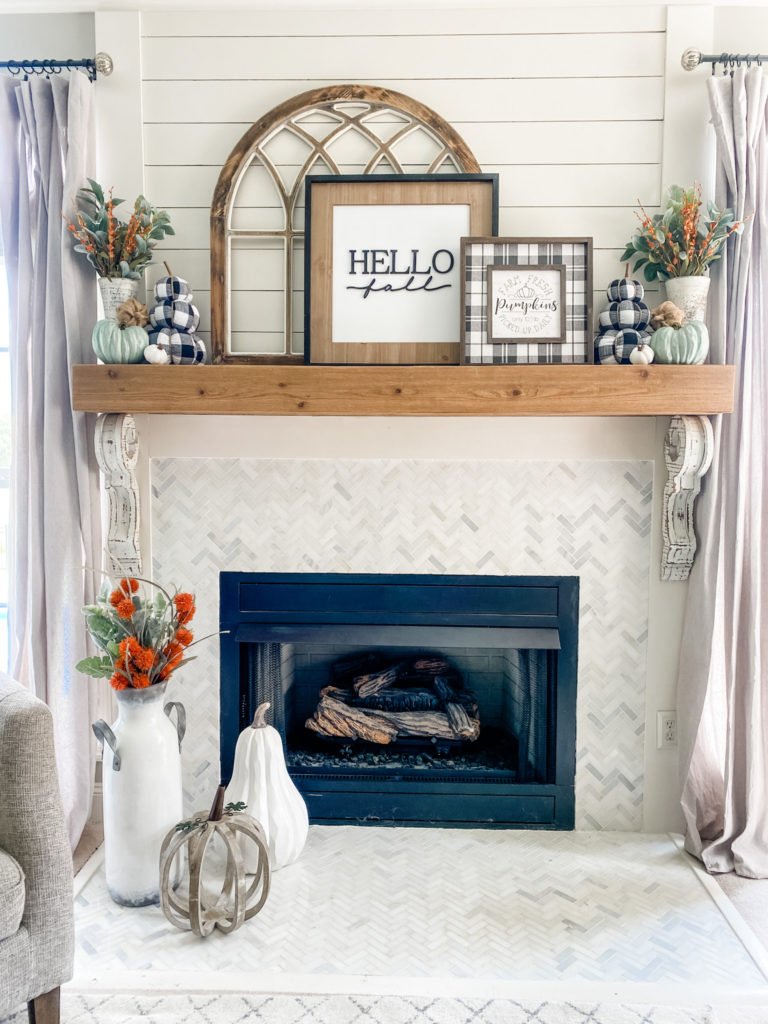 These simple fall mantel ideas are not over the top and they aren't complicated.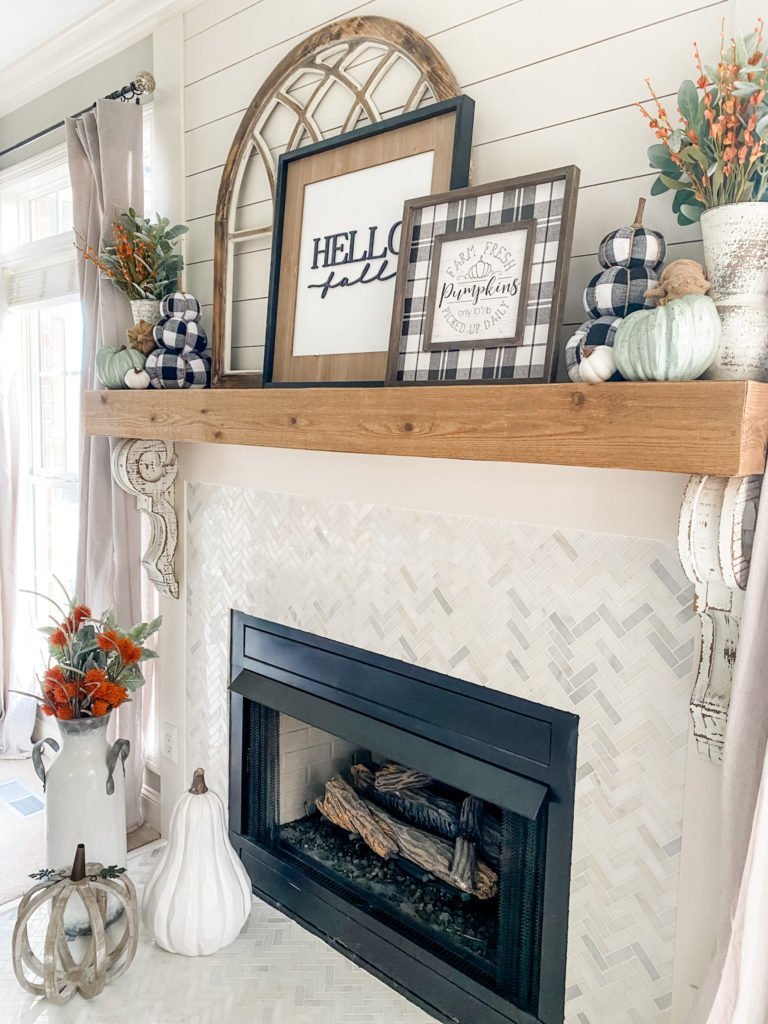 What do you think? I can't wait to hear!
Until next time…
Stacey