It was time to bring the blush back to the bedroom! You may remember that I did this last year for a little while and LOVED it so much! I'm in a house full of boys, so the pink is few and far between around here!
I changed things up as fall, Christmas and winter rolled around and put the blush away. One of the things I love the most about having a pretty neutral bedroom is that I CAN switch out little things for the seasons without breaking the bank (and have it still make a big difference).
Today I'm sharing simple ways I added blush accents to my master bedroom decor that made for the perfect touches for Spring!
Here are some simple ways you can bring touches of blush accents to any room in your home! (Or any other color you love for that matter
 Accent Pillows (Mine are covers from Amazon)
Throw (TJMaxx find)
 Faux Flowers
 Wreath (Kirkland's last year)
 Vases
 Small accessories
Here it is!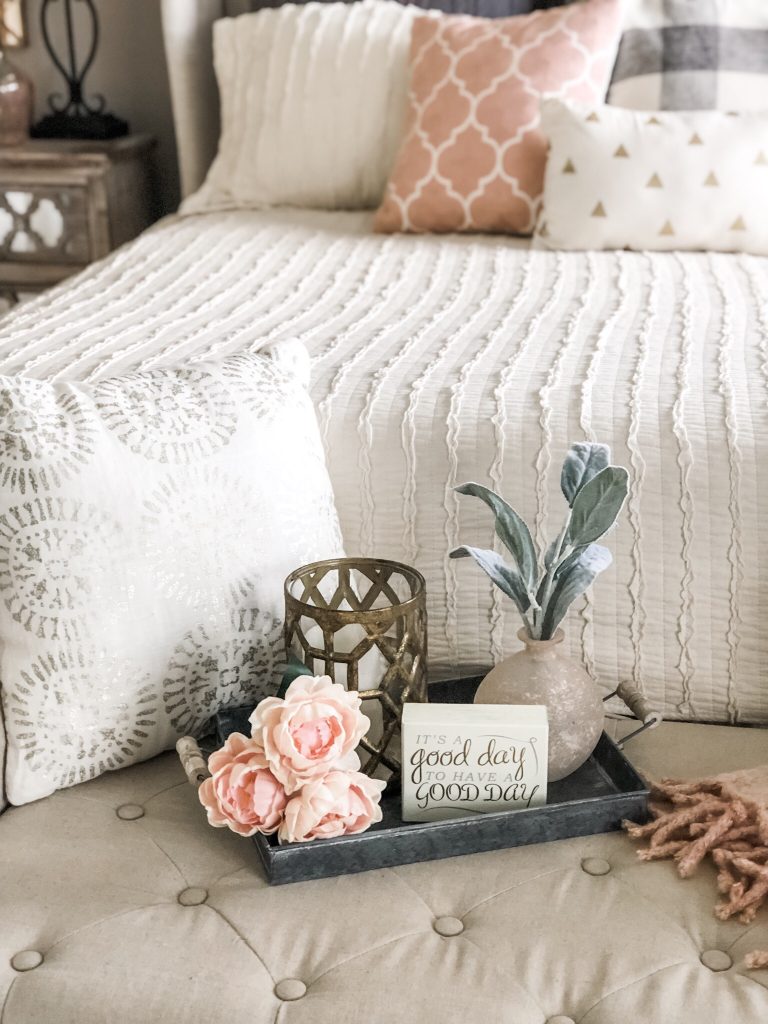 Oh, and I haven't "officially" shown you guys my buffalo check chair in here. I'll be honest, it's a little small for the space but I don't even care because I LOVE IT! AND…the piece hanging above it is so big that it makes the chair look smaller. haha! One day maybe I'll change out the wall décor. Who knows! But, here it is! (Mine is from Kohls in the gray/white but the have black/white and other colors too! seriously is a cute little chair!)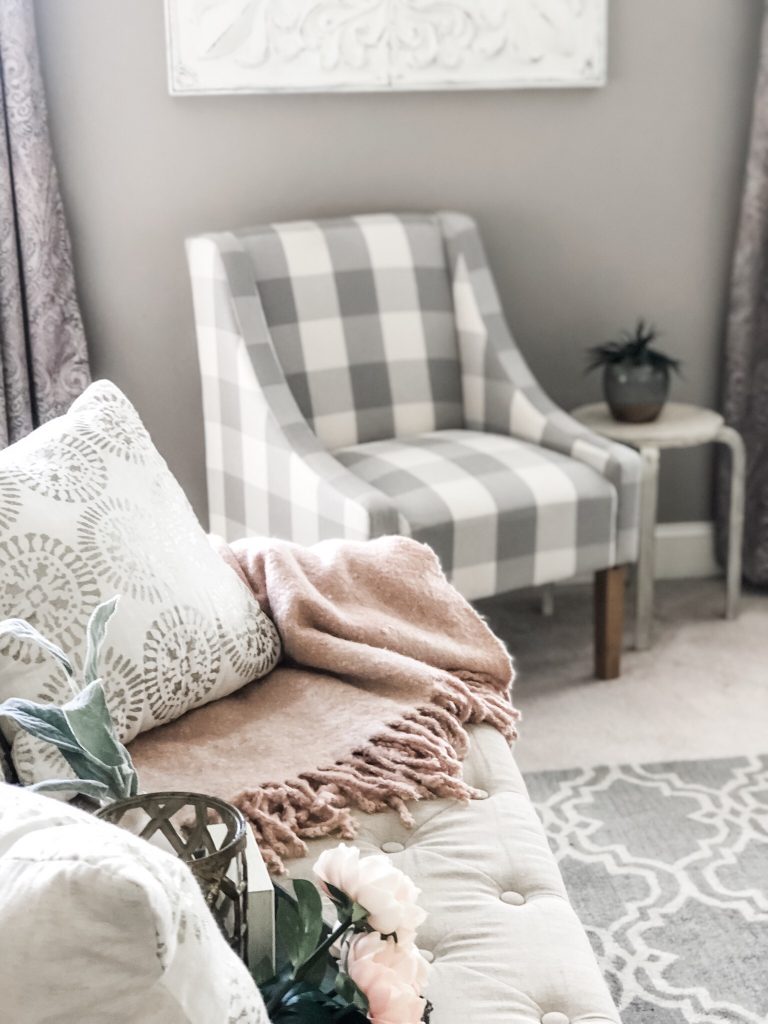 It doesn't take much to give a space an extra pop! I'm pretty happy with how this turned out and I feel like it gave me just the brightness I wanted for Spring!
What do you think? What accent color would you add to your room if you could do anything? Would it be blush accents or something totally different?
FOR OTHER SOURCES ON ITEMS FROM MY BEDROOM, PLEASE GO TO THE SHOP MY HOME SECTION HERE!
Until next time…
Stacey
This post does contain affiliate links. Please see full disclosure page for more details.