There was one more little spot in my house that I wanted to add some patriotic décor to as we head into Summer and that was my entry way piece!
You may have already seen my entry way bench here that I also added some red, white and blue too! Like I have said, I don't go all out in my entire house for this. But, I do like to add some touches here and there!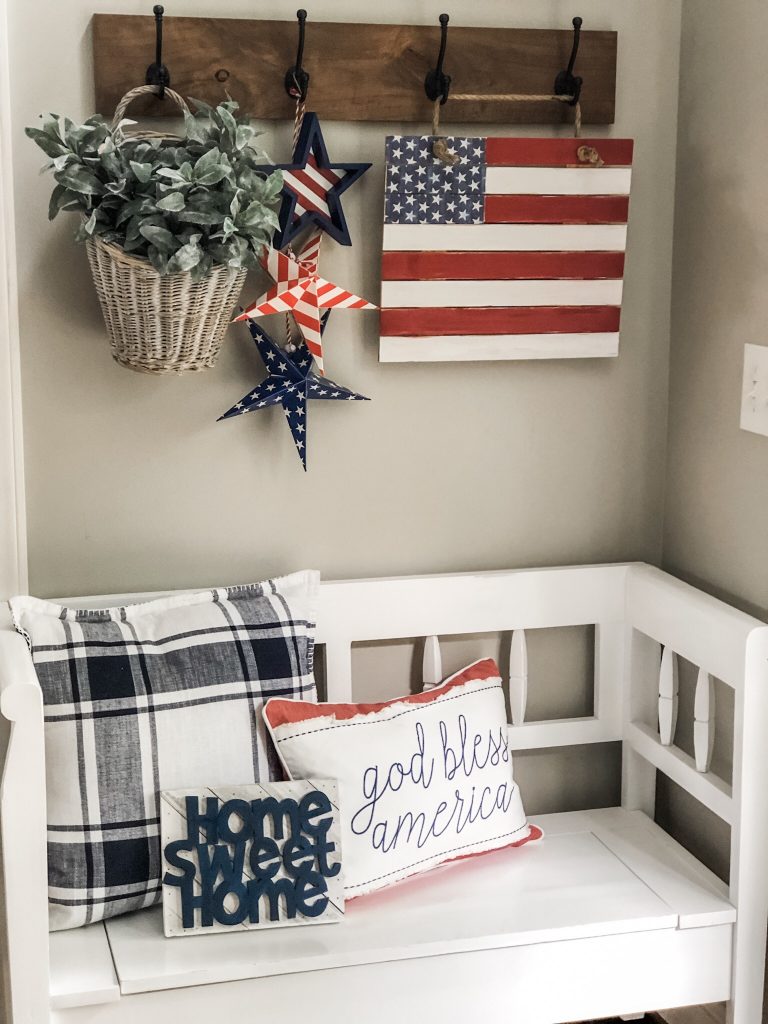 These simple patriotic décor ideas for Summer will help you realize that you don't have to do much to make a big impact and create a festive space!
When I saw this wreath at Kohl's, I knew it had to be mine! I ended up adding it on my shiplap frame and it gave the perfect pop. It was kind of my inspiration for this space too!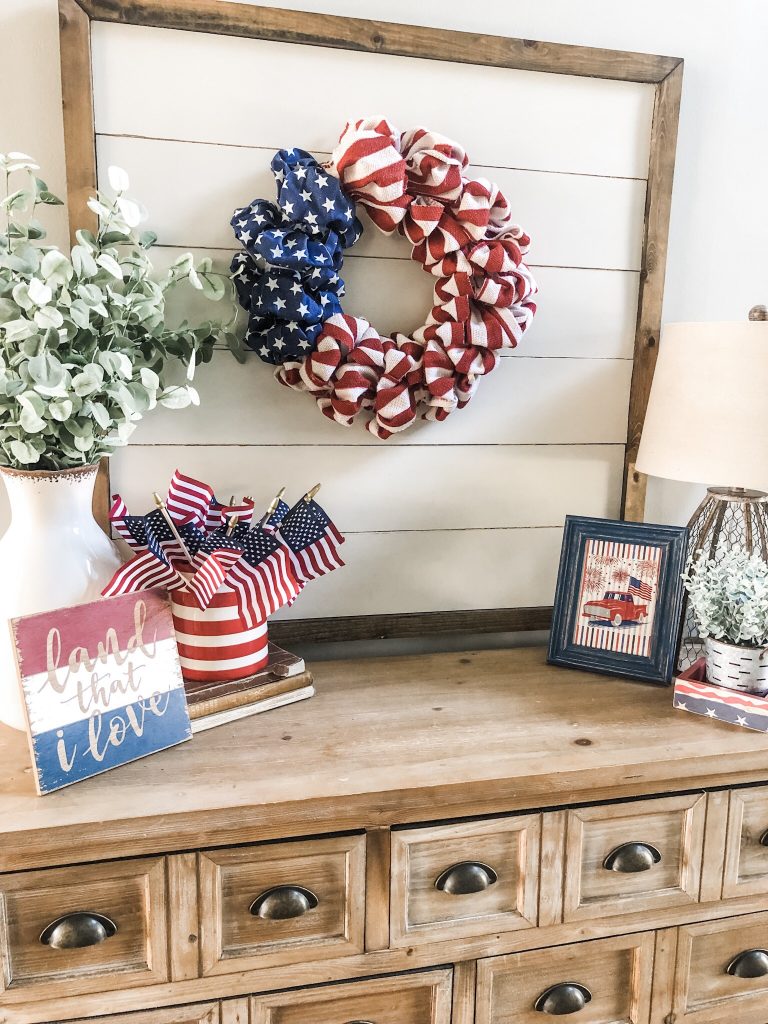 On one side, I added some greenery in my white vase, the little red and white stripe jug came from Target last year and I just filled it with flags! The little sign came from Hobby Lobby this year!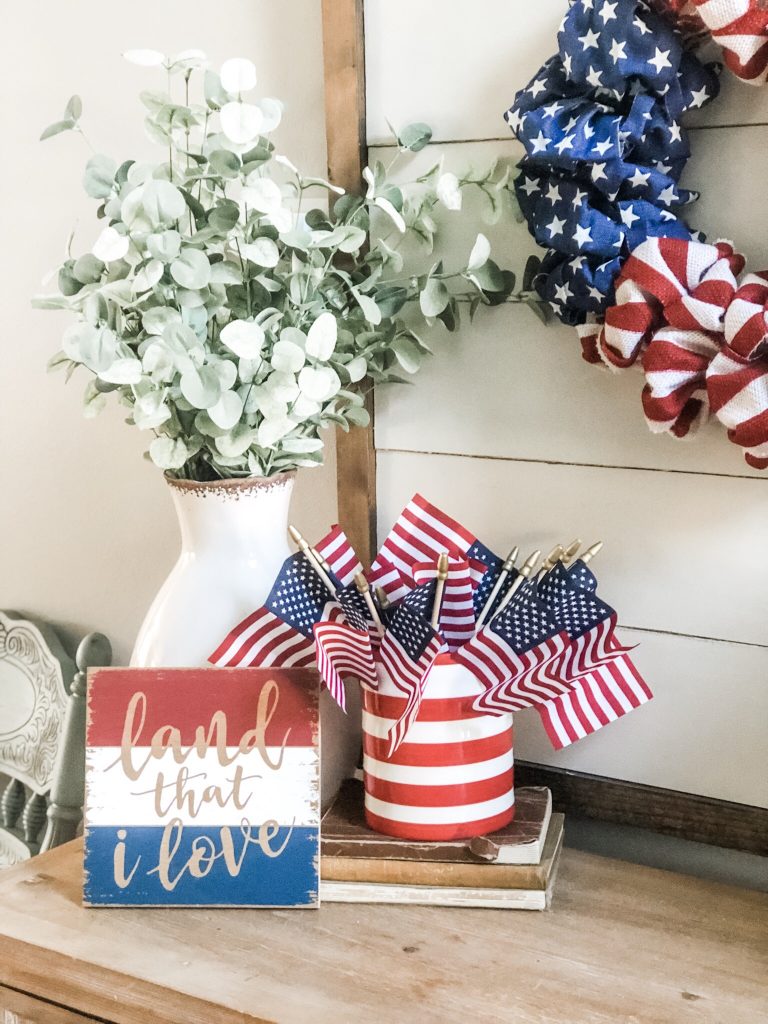 On the other side, I have my JCPenney's lamp that I LOVE, then I added a little DIY picture frame that I made and a little box sign turned upside down to set my greenery in.
Easy peasy! Simple patriotic décor for the win and now I feel like I'm festive and ready to celebrate all the thing this Summer!
Have you decorated any areas of your house yet? Big or small, it doesn't matter. Just put your stamp on your home and do what YOU love!
Now I have 2 little patriotic spots ready to go. BRING ON SUMMER!
Until next time…
Stacey