I can feel it just around the corner, Spring is on the way! I don't know about where you live…but in TN we have blue skies and sun one day and freezing temps the next. It can be an odd time of year, but Spring WILL eventually come!
This simple porch door refresh for Spring will inspire you to go ahead and start bringing in those cheery Spring elements to your home, no matter the weather!
Our back porch was sitting pretty bare and empty after the Christmas décor came down, so I knew it was time to give my porch door a little pick me up! Here's what I did!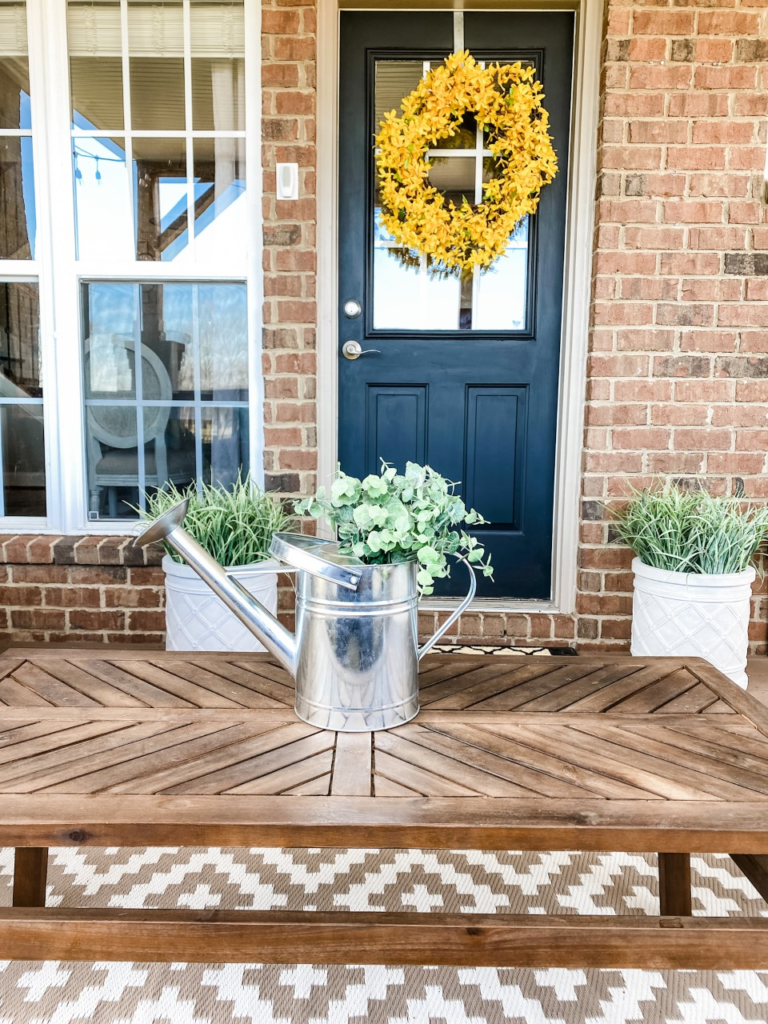 Old Time Pottery asked me to team up with them for a porch refresh for Spring and I couldn't say yes fast enough! I love working with them and I love shopping there even more! They always have items that are cute and affordable!
The goal was to really focus on the door and how just a few items can really make a difference. You can use a front porch door or the back for this…the same rules still apply! I only added 4 things here and I had a blast shopping all of their awesome things!
First I got these adorable new planters for either side of my door! I loved the design on them and I knew the white would really pop from the brick on my house. I also filled them with FAKE grass from OTP because I have a black thumb and it's still a little early for real flowers here.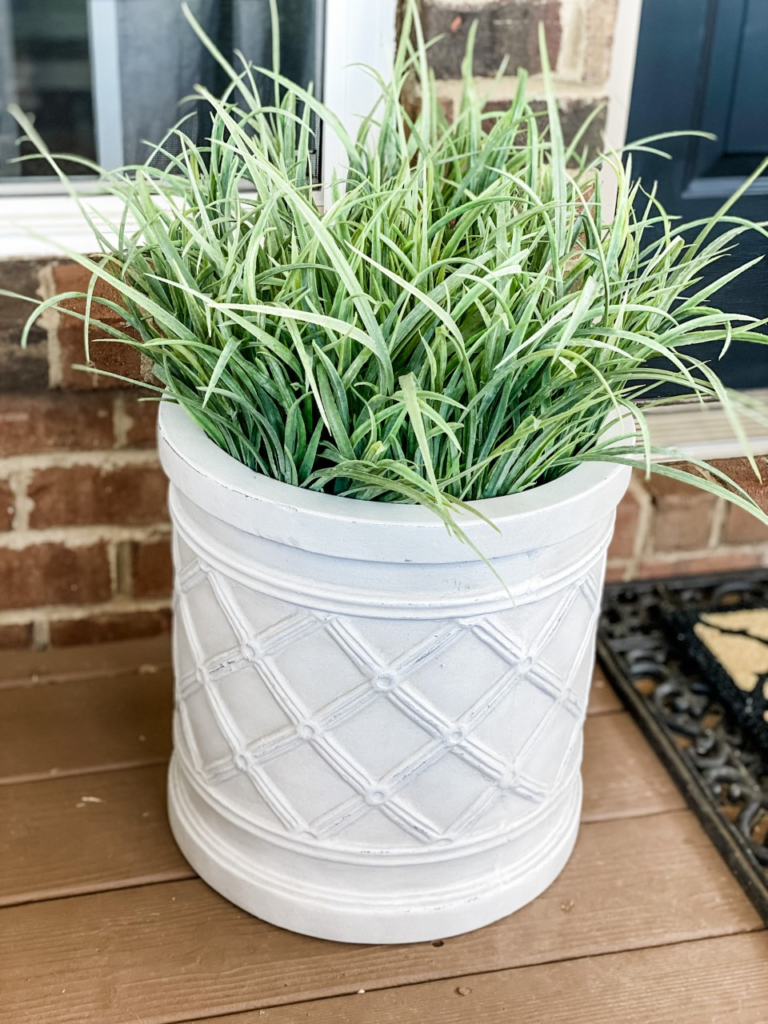 Hack: I got 2 foam inserts to put down at the bottom of my planters and just stuck the grass down in there. Worked like a charm!
Next up I got this amazing forsythia wreath! This is one of my favorite flowers for Spring, so I just couldn't pass it up. Plus I knew it would pop against the black door.
Last but not least, I got this cute monogrammed C doormat. It's perfect because it can be use for ANY time of year in front of my porch door.
Just doing these few simple things made me feel like Spring had arrived on the porch! It really brightened the space up and made a huge impact.
Be sure to check out Old Time Pottery in your area as you start to decorate your outdoor spaces (or any space) for Spring! I know you will love it like I do. Check out their website here! What do you think of my little porch door refresh?!
Until next time…
Stacey
PS. The little watering can on the coffee table also came from Old Time Pottery…I just couldn't pass it up!