It's that time of year! Time to refresh alllll the little spots and spaces for Spring! Even if we are still having crummy weather, I'm determined to bring Spring INSIDE!
See how I got decorated and got this simple Spring entry way look in my home! With just a few small changes, it was ready for another season!
This little Buffalo check bunny pillow was the inspiration for this bench, and it was pretty simple after that! Layered with this buffalo check (pillow cover) that I already had, made it the perfect little combo.
I added this sign on the other end that Danielle from Imperfect Dust sent me! She does hand lettering, and her talent just blows me away! And I of course love this verse AND the fact that it's buffalo check!
The only thing I did up top was add a few faux floral stems that I got a few years ago coming out of my laptop bag. I really wanted to keep this spot simple for Spring!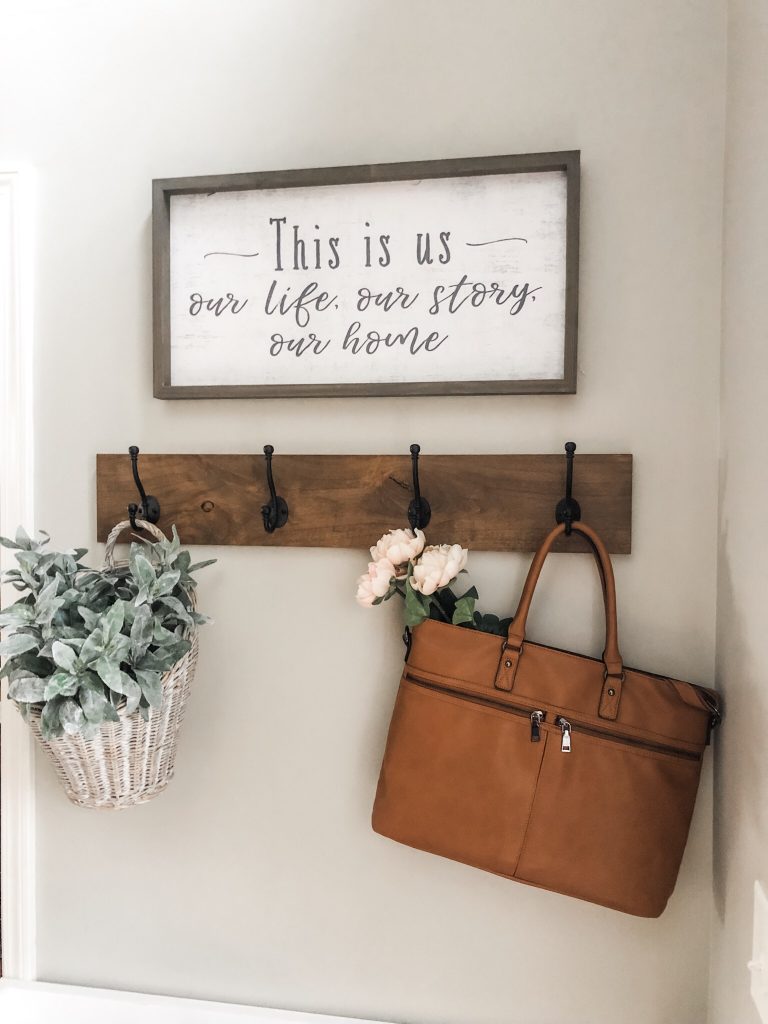 I've got to leave room for little backpacks in the mornings, this is where Bailey likes to sit as she watches her brothers leave for school. So sweet!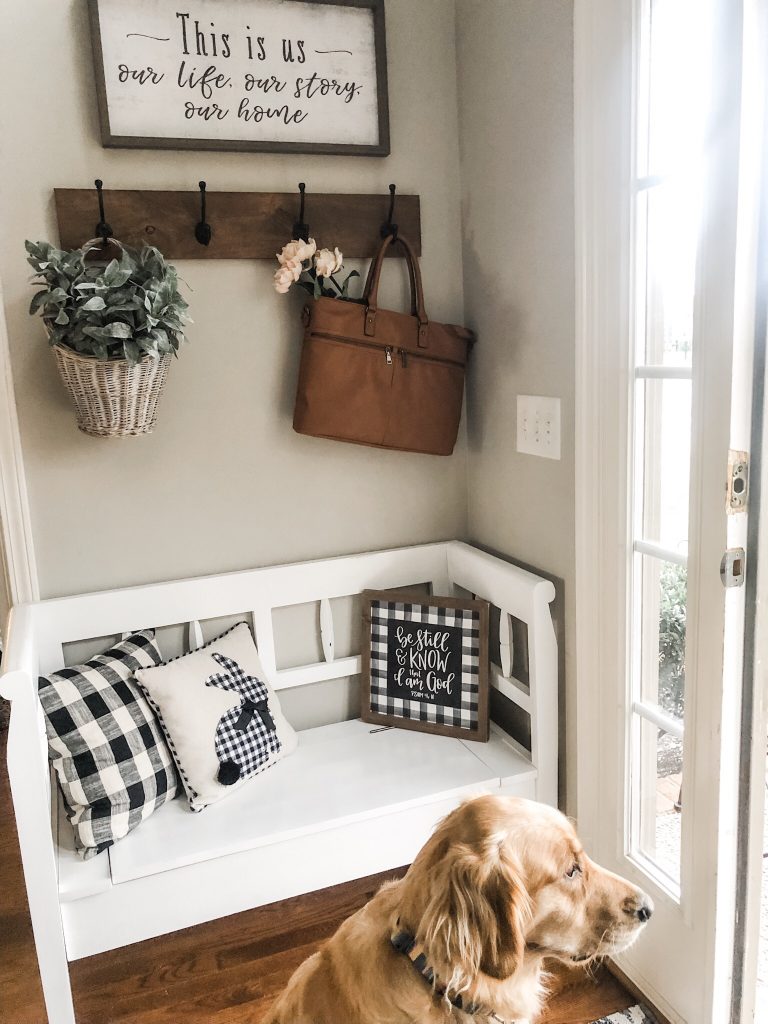 There you have it my friends! A simple Spring entry way bench all decked out and ready to go!

More sources:
Hope you love this buffalo check inspired look and I'm so happy to see that so many ladies from my decorating community are also using buffalo check this Spring. It really is a year round look in my opinion. What do you think?
Until next time…
Stacey
You can see my other entry way bench post here! 
This post does contain affiliate links. Please see my full disclosure page for more details.