Well, I am SO excited to say that I can finally show you more from Wilshire place! If you aren't sure what Wilshire place is, start here first. Let's hop into the living room now…which is not being used as a true living room!
I had a sitting area idea for this space and a fun furniture arrangement plan as well! Come see what I did and how I'll use this area!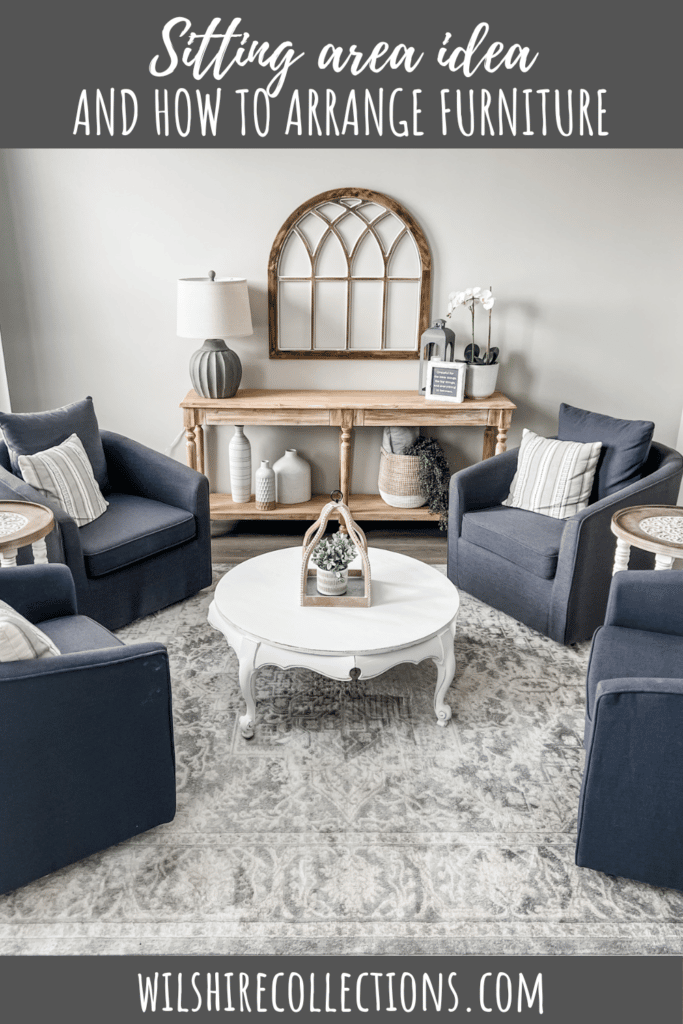 Let's start off with the question what is a sitting area?! To me, this is a space where TV isn't watched. lol It's more of a gathering spot for conversation, meetings, gatherings, etc. I realize not every house has a spot to do this….I've never had one either!
But when I got Wilshire place, I knew I wanted to use the living room as more of a sitting area and I have been OBSESSED with the look of 4 chairs together (kind of in a circle) for a long time now.
Let's get into the specifics! (I will link as MANY items as I can at the bottom of this post)
I had such a blast styling this awesome console table from world market!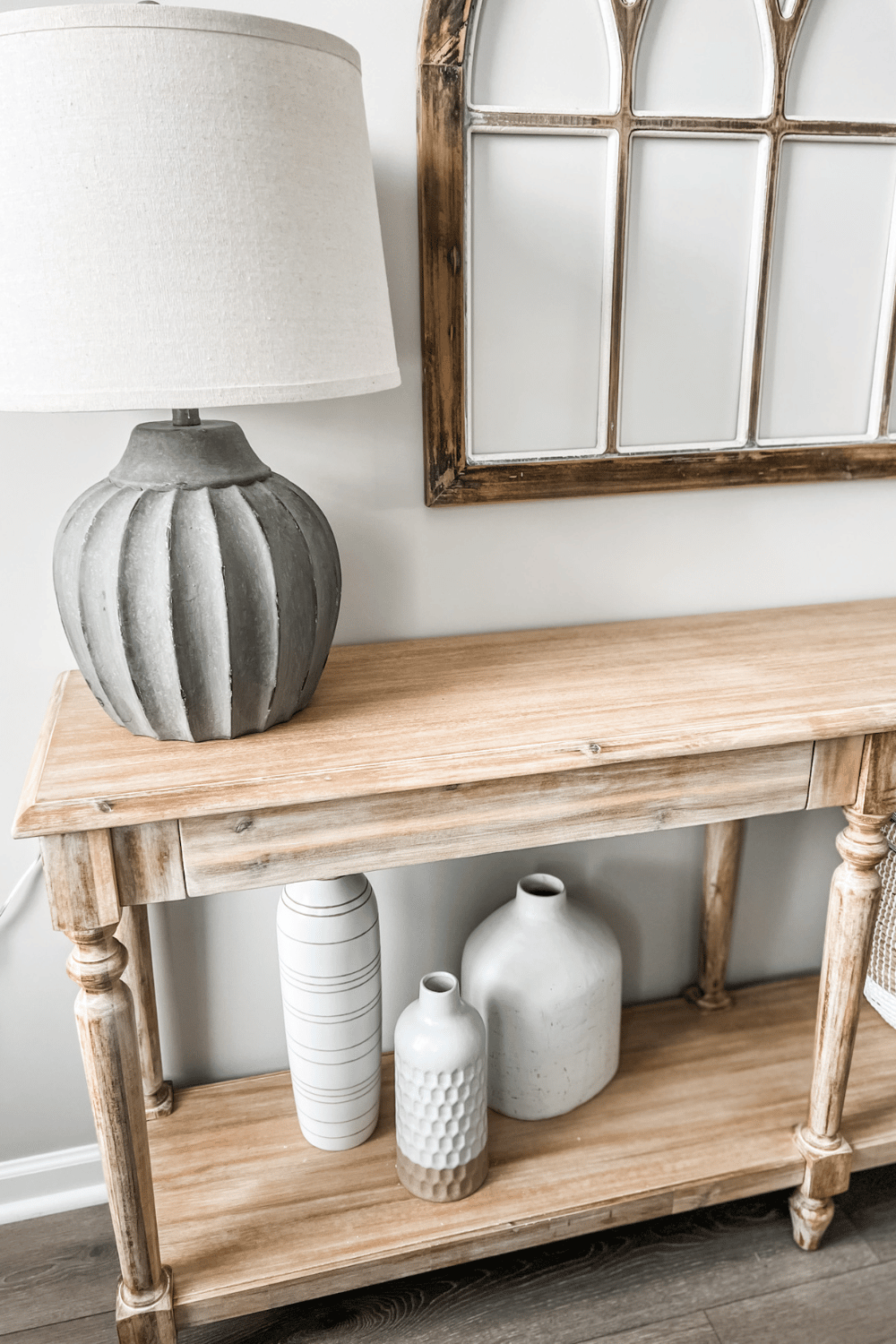 4 cute swivel chairs, a rug, the awesome console table, 2 cute end tables, a coffee table passed down from my parents and of course some cute decor pulled this all together!
I did paint the coffee table from my parents and I'll have more info coming on that project soon!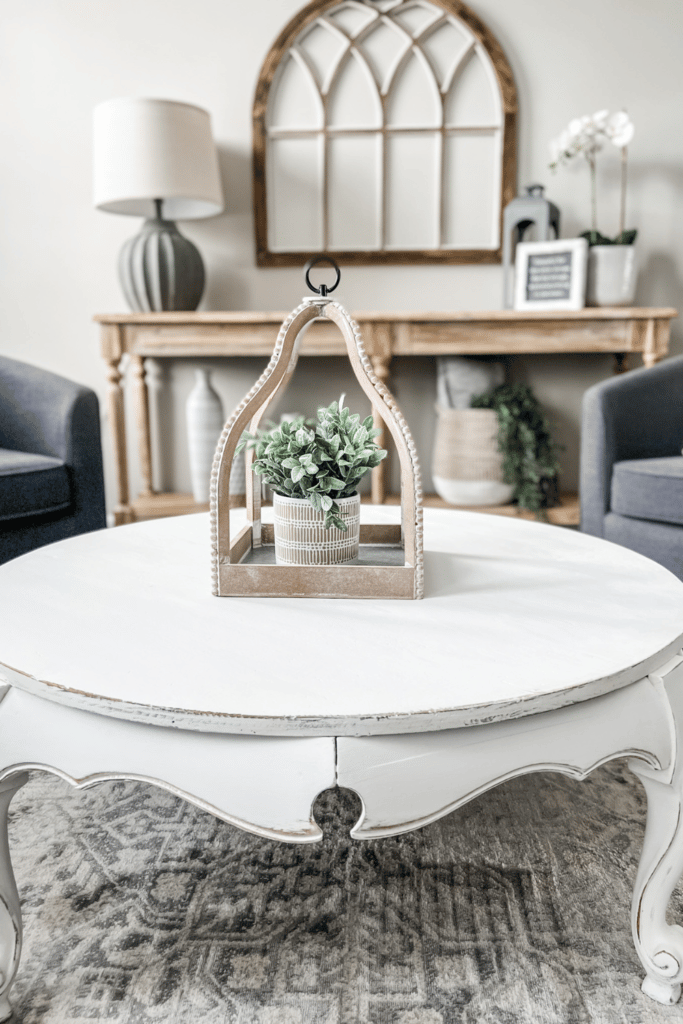 See how the sitting area furniture is arranged in a way that is super conversational?! I see a girls night over here in my future and I also see many business meetings and chats right here as well!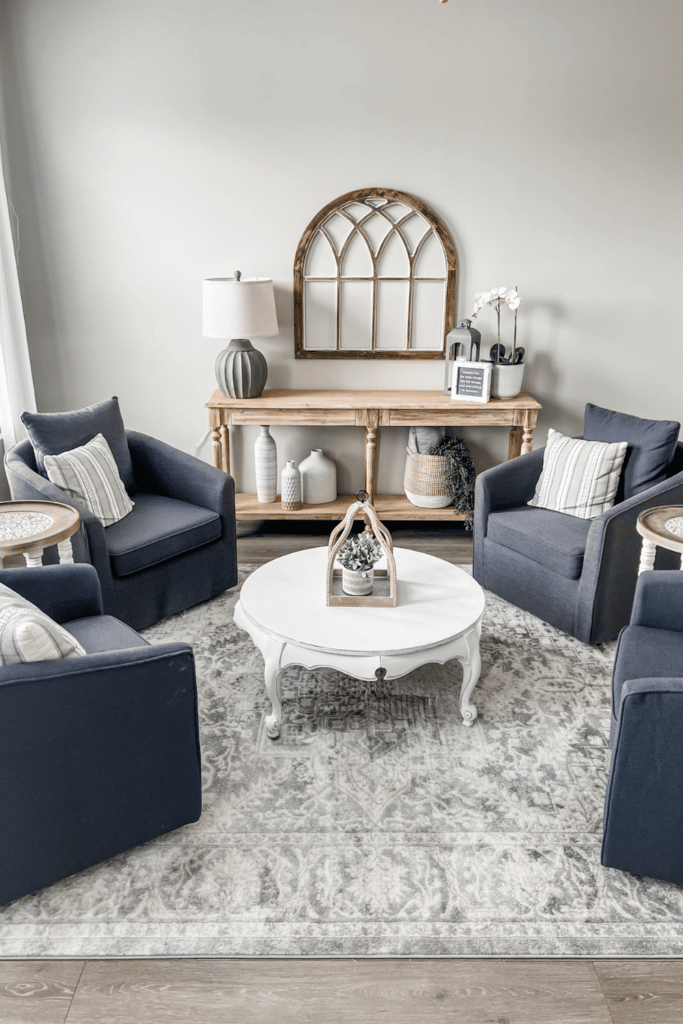 Something else I have seen others do is turn a formal dining room that they don't really use in that way into a sitting room. I LOVE that idea! I am a true believer that you should use spaces in your home for what suits you and your family best and not just because they are "made to be" used as a certain kind of space!
Even if this isn't something you are considering doing, I would LOVE to know what you think of the set up! Some of y'all really questioned me when I said this was what I was going to do and I truly hope you can see my vision now!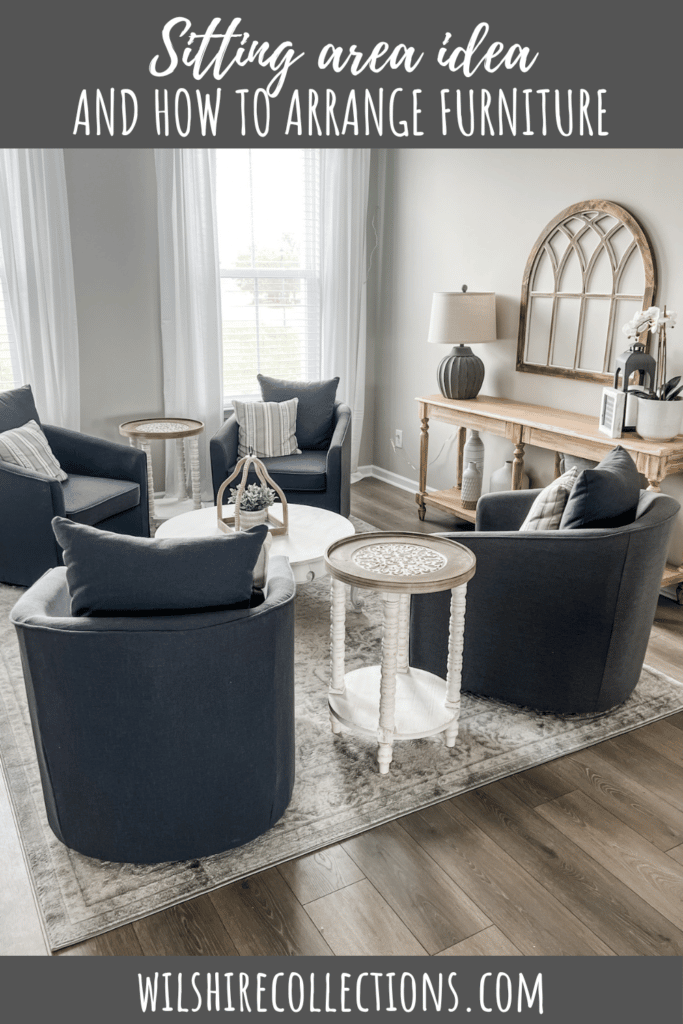 Please know…I wanted to keep this space SUPER neutral at first because I want to be able to add things as the different seasons roll around. This "neutral clean slate" will allow me to do just that and I can't wait!
AND I ABSOLUTELY LOVE THIS SPACE!! It makes me smile each and every day that I go over there to work. The area behind the desk isn't done yet, but I wanted to show you this view for now too!
Now for sources: (I've linked as many things as I could at the button below. If it's not linked it's likely something I've had for a long time, from a local store, from homegoods/tjmaxx or not available online). Happy shopping!
Until next time…
Stacey