Need an idea that's perfect for both Christmas AND all winter long?! I've got ya covered and this one is cute and easy!
This snowy yarn tree DIY only requires 3 supplies, but the end result is super adorable! It will be great for Christmas and winter!
Supplies needed:
17″ Paper cone from Hobby Lobby (found in Christmas section)
Green Yarn (mine came from Hobby Lobby)
20mm Half wood beads (amazon)
I knew when I grabbed this tree from Hobby Lobby that it had great potential, then when I saw this "snowy yarn" the lightbulb moment happened!
This is truly SO easy! First, I started by gluing my half wood beads all around the bottom portion. I decided to leave mine natural, but you could of course paint them as well.
Next, I grabbed my yarn and got to wrapping. I did glue the first couple of rows at the bottom to help secure it, but after that I just simply wrapped and wrapped.
Just be sure you kind of push the yarn down as you go so you don't have a lot of big gaps.
When I got to the top, I just cut the yarn and hot glued the end piece to what would be the "back" of the tree.
Didn't I say this snowy yarn tree DIY would be easy?! I wasn't kidding!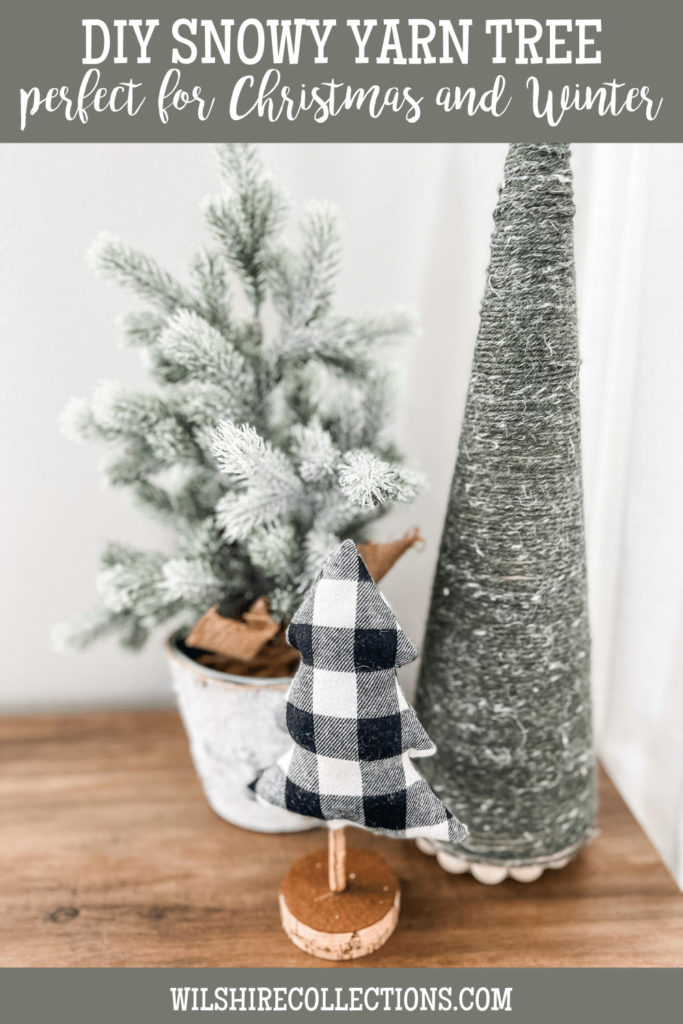 It's super cute and I do think you could keep it out all winter long as well!
Until next time…
Stacey