It's March, so that means it is officially A-OK to bust out the Spring Decor. Even if we are still having some 30 degree days!
I love the transition from the dull cloudy days of Winter into bright and cheery Spring Decor. It really does bring an element of fun into a home when you can bring in those brighter colors.
For me, these are some of my favorite ways to use Spring Decor inside :
Florals (Both faux and real)
Pillow swap
Bunnies
Birds
Eggs
Greenery
And more florals
It's not like Christmas over here where I go all out, but I do like to add some Spring Decor touches for sure!
Here's a little peek into my home and some different areas I've decorated this year for Spring!
Living Room
I added lots of faux florals in here and wanted to keep my accent colors bright. Think yellow, pink and aqua! I changed out my pillows, which you can read all about here!  Easy peasy!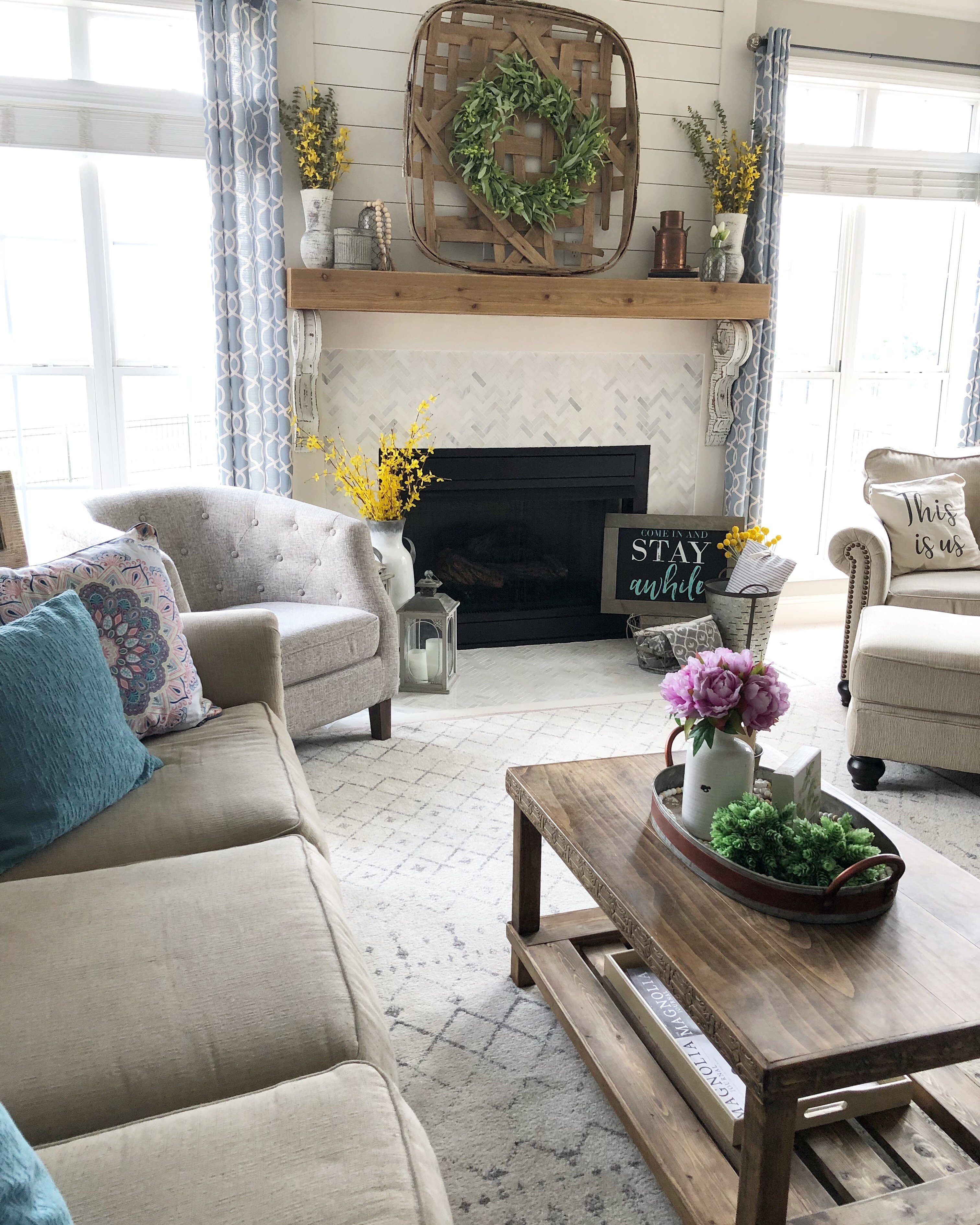 Entry Way
I used more pastel tones here and I love the softness of this space!
Dining Room
I played off the accent color that I already use in there (light aqua) and made it in to a Spring table that I love! A quick and easy centerpiece with faux dogwood tied it all together!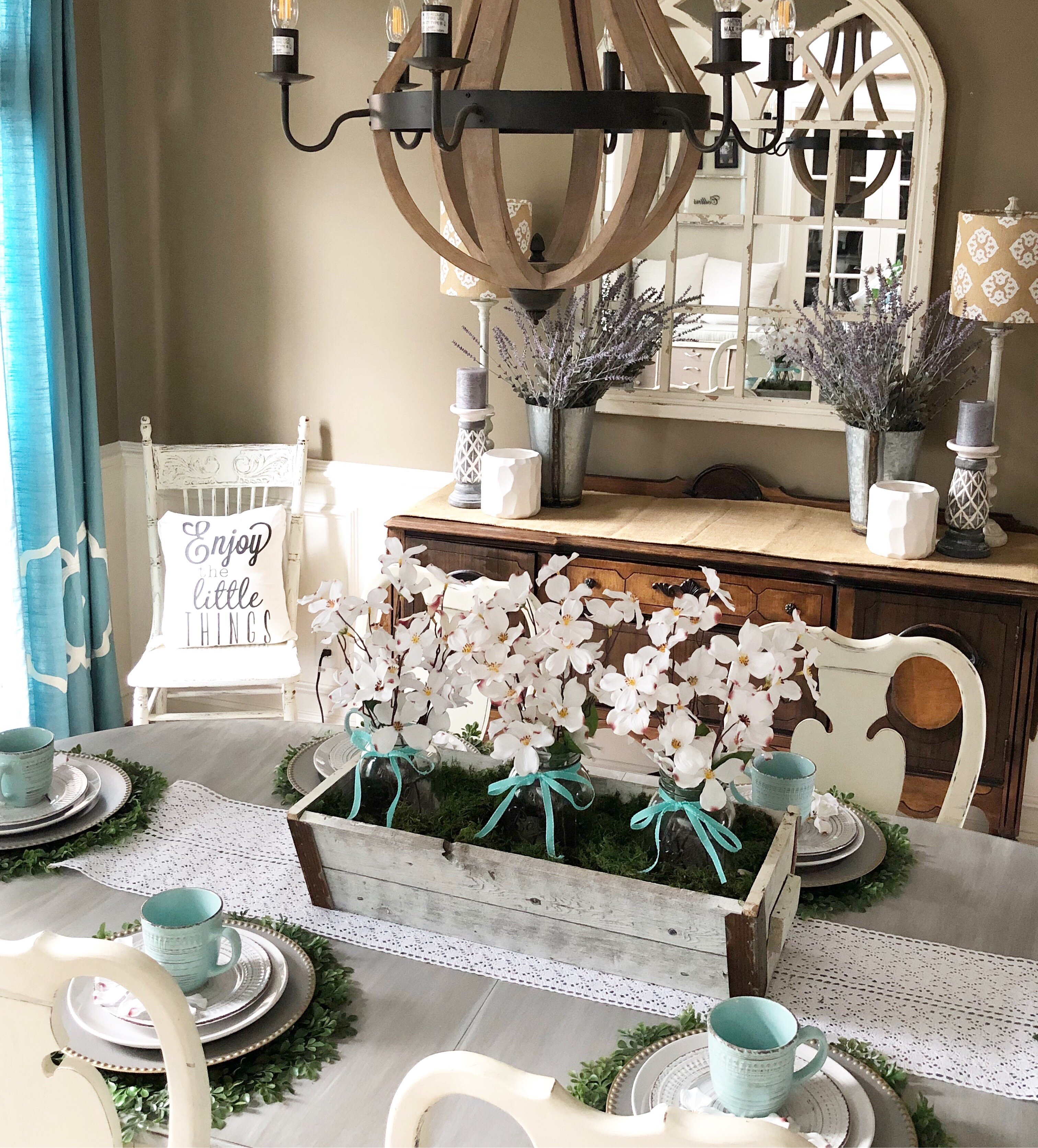 Master Bedroom
I added blush accents to my room, which you can read all about here. It was a color I had been dying to use in my home, and I knew this was the perfect spot! Not going to lie…it just may stay here a lot longer than just Spring! 
That's it, y'all. My Spring Decor wrapped up into a little blog post! Now, we just need SPRING WEATHER to hurry up and get here and STAY here and we will be ALL set! Is it Spring where you are yet?! I'm ready! How about you?!
Until next time…
~ Stacey
This post may contain affiliate links. Please see full disclosure page for more information.