Spring has sprung….at least inside my living room!  I was craving bright and cheerful, so that's exactly what I brought to this space!
I love decorating my fireplace for all the reasons and seasons, so it's usually the first thing I tackle when the time comes.  A little shopping trip was on the agenda this year because I was craving a change for my Spring fireplace, even though I didn't know what that change really was.
I painted these cute mason jars on a FB live and originally told everyone I planned on using yellow with them. But, once they were done…I just wasn't feeling it! So, off shopping I went for inspiration!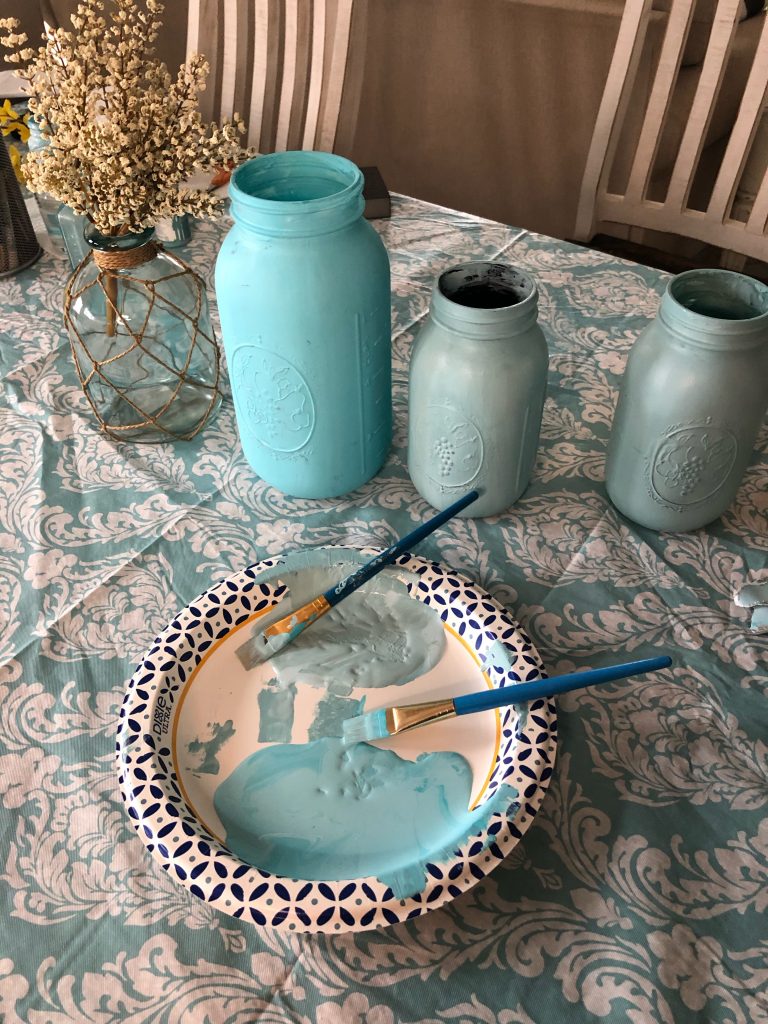 I walked into Pier One and saw these little faux coral flowers and I instantly knew I had found my other accent color for my Spring fireplace. Oh- I also found a clearance pillow there (it was the last one) that was aqua and coral, so I felt like that was a for sure sign I was on the right track 🙂
Today I'm sharing a spring fireplace decorating idea using aqua and coral accents! I hope you love it as much as I do!
I decided to use my tobacco basket that I've had a for a while as my focal point. From there I worked my way on either sides and decided to go for a pretty symmetrical look up top.
I mixed it up on the hearth of my Spring fireplace and love how it all just ties together! Let me know what you think!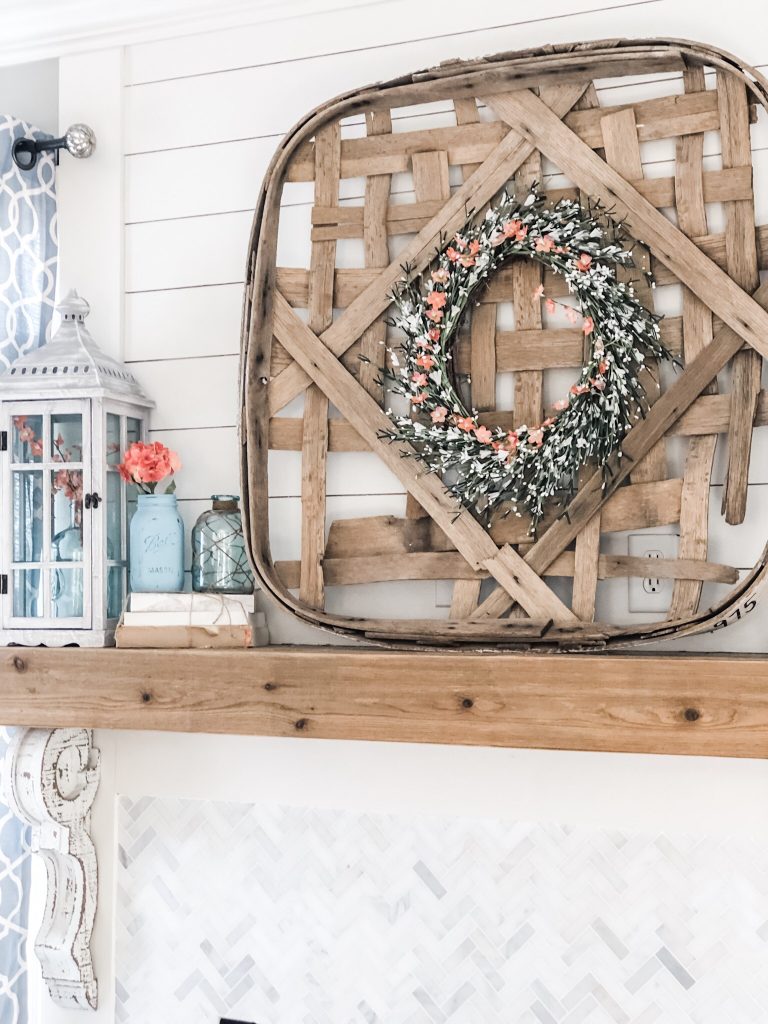 I know some of you might not be expecting this little pop of color from me. I've even surprised myself on this one. Haha! But…I NEEEEEDED some bright and some cheer in my home this Spring and I seriously feel happy every time I look at these fun colors!
Let me know what you think! What colors will you use for Spring?
Until next time…
Stacey