If you're like me, you probably like to shop…but you probably also like to get your DIY on too! Especially when it comes to seasonal decor!
I hope these Spring tray decorating and DIY ideas give you some inspiration for things you can do with your own tray this year!
My tiered tray is always one I love to decorate for all the seasons and reasons, and I knew this Spring I wanted to go for bright and FUN! That's why this printable bundle was just perfect for some DIY's to add to it.
I made these 3 cuties out of the printables. I simply used regular printer paper, some wood surfaces, mod podge and a little paint and extras to jazz them up. SO easy! You can see the FB live where I did those here to get all the details.
Once I did that, I knew it was time to add a couple more DIY's and then some things I already had on hand to get it decorated. So, back to FB live I went to make these cute fabric carrots and this little bunny house.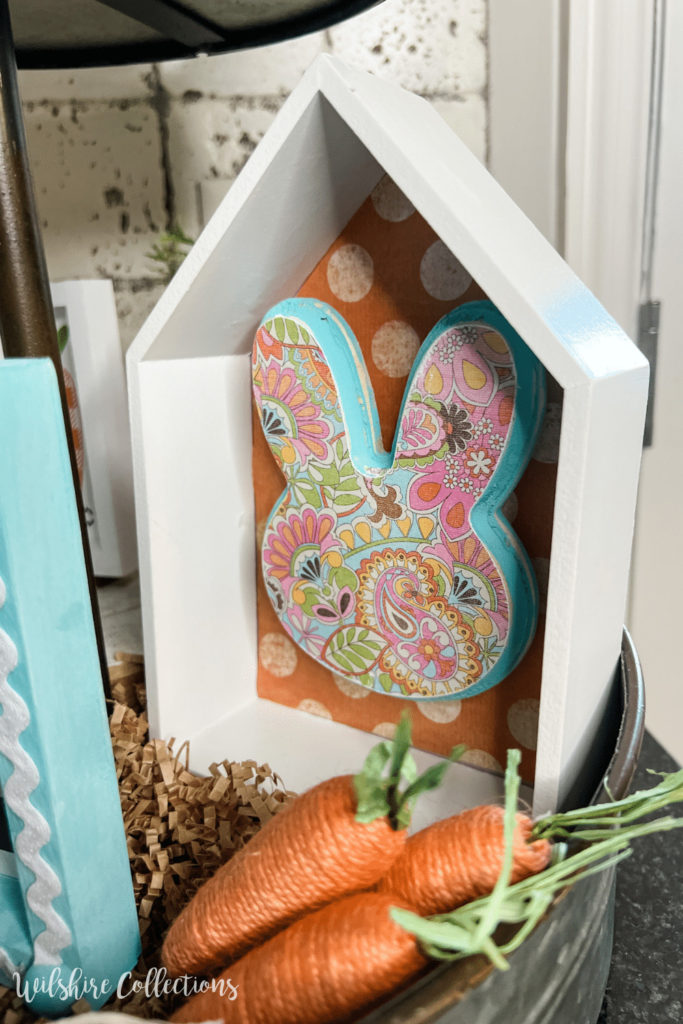 You can see that FB Live here, find out where everything is from, etc!
These fabric carrots turned out ADORABLE and they are gift card holders from Walmart! So cool, huh?!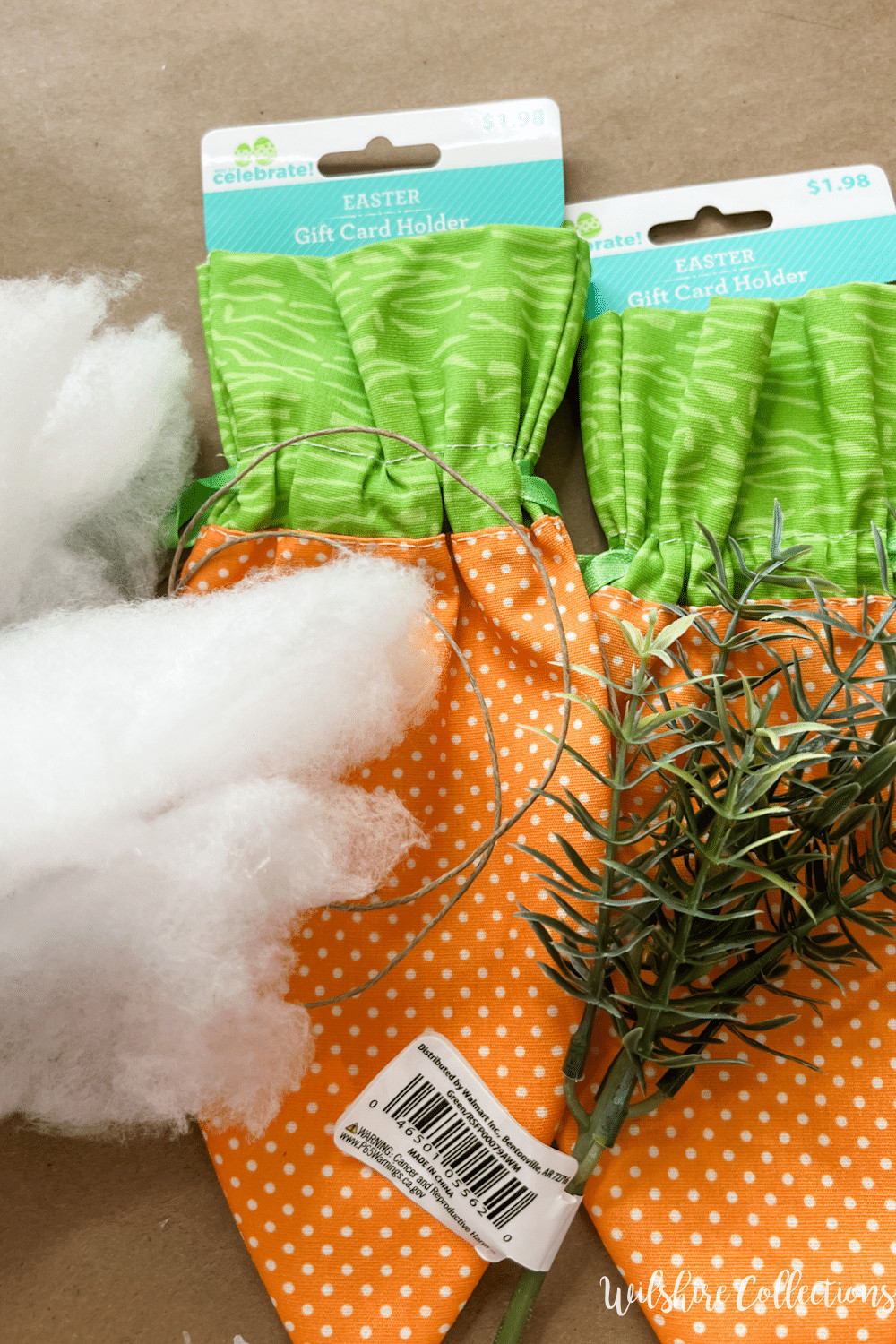 Spring tray decorating doesn't have to be stressful or even cost a lot of money to be cute! Everything I did was very budget friendly, yet the overlook is just perfect! Don't ya think?!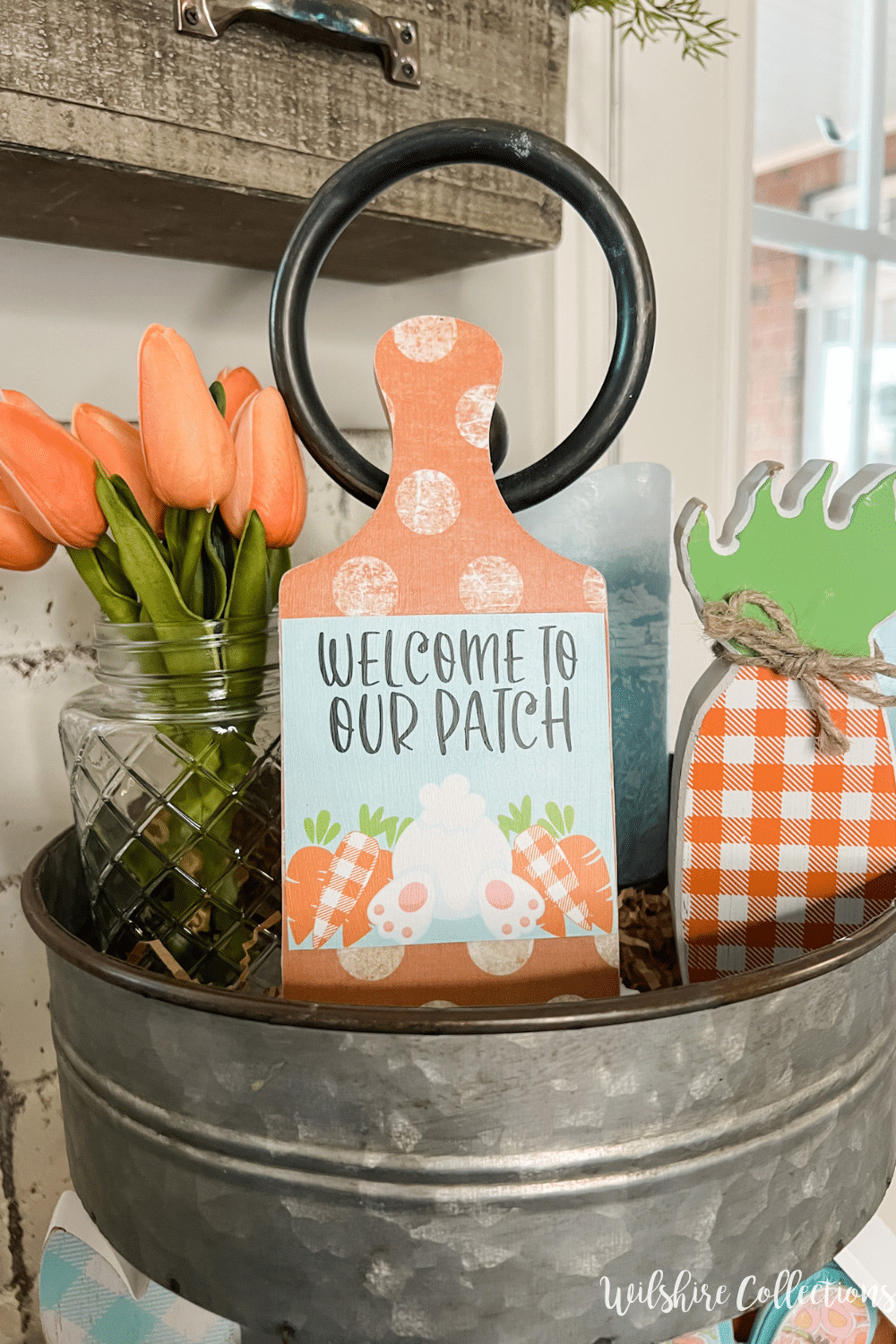 Whether it's these colors, printables, etc or you put a spin on it to make it your own…I hope you are INSPIRED for your Spring tray decorating this year!
Be sure to pin this to save for later!!
Until next time…
Stacey