I've said once, I've said it twice…I'll say it a thousand times! I LOVE A TRAY! A tray is like a little home base for all the things and to me, they are just so fun to decorate and change out for the seasons!
The one I keep on my coffee table is always fun to do because I can match it to whatever theme or color scheme I'm currently using.
See how I styled my spring tray and incorporated in some easy DIY's for a fun look without breaking the bank! I used my aqua and coral colors too!
As you've probably seen, I am using aqua and coral in my living room this year. Well, I didn't have a bunch of aqua and coral Spring décor laying around for my tray and I really didn't want to spend a ton either. DIY's to the rescue!
Here are the 4 DIY projects that I used on this tray. The easiest way for you to see how I did them would be to watch the FB lives, so I will link each video below.
DIY Carrot (Made from foam cone and yarn from Walmart) FB LIVE
DIY Painted Mason Jar (Using Waverly Chalk Paint from Walmart) FB LIVE
DIY Painted eggs (using plastic eggs from Walmart and Waverly Chalk paint) FB LIVE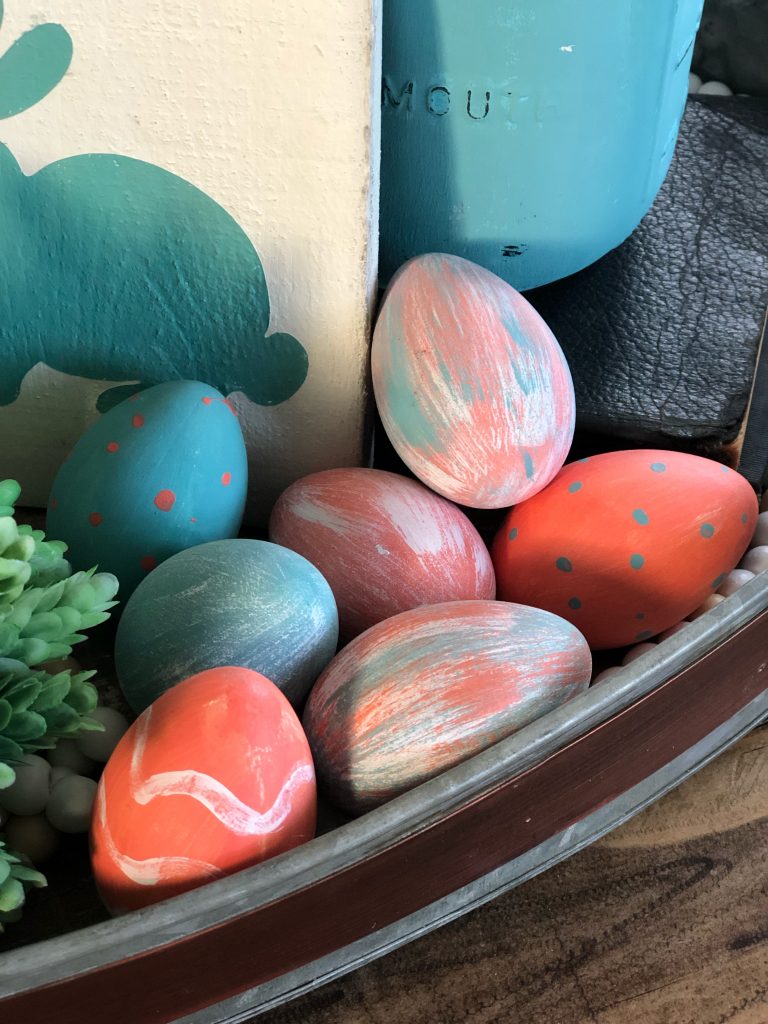 DIY Dollar Tree Vase with scrapbook paper (done just like this one I did here with birch paper)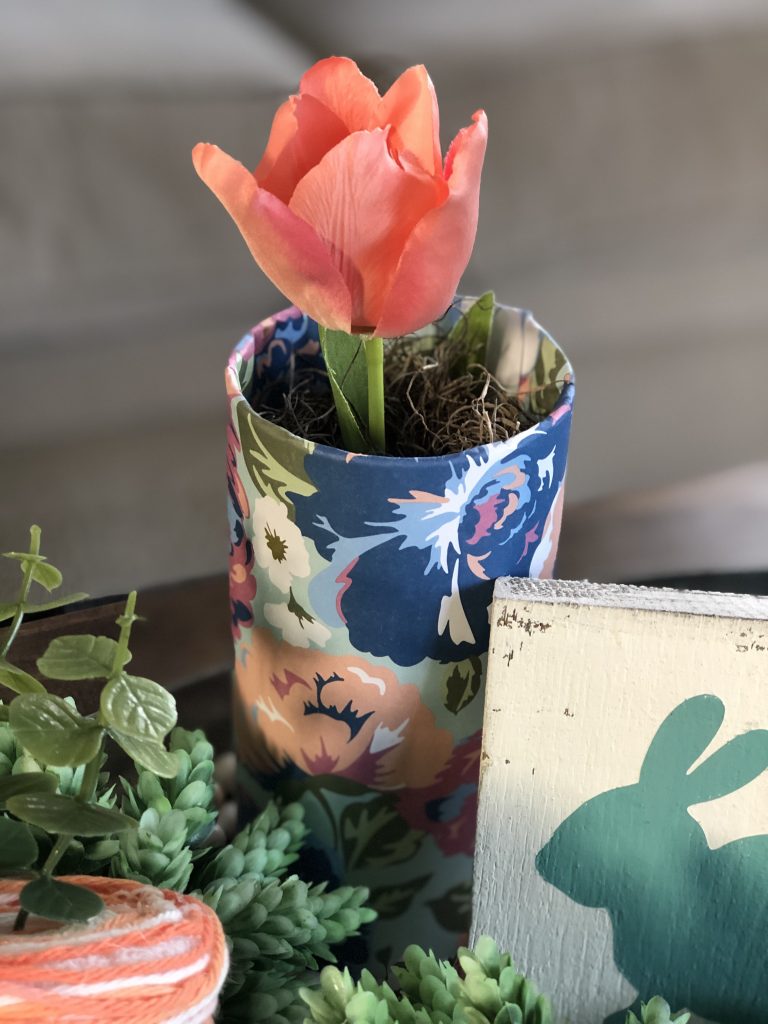 I also used the cute bunny sign that I got from my friend Stacey at Anchored Soul Designs.
The greenery I have had for a few years and it came from a local store. 
That's it! Easy, affordable and toooooo cute! Don't ya think?! Styling a Spring tray doesn't have to be hard or complicated and you can put your own spin on it too!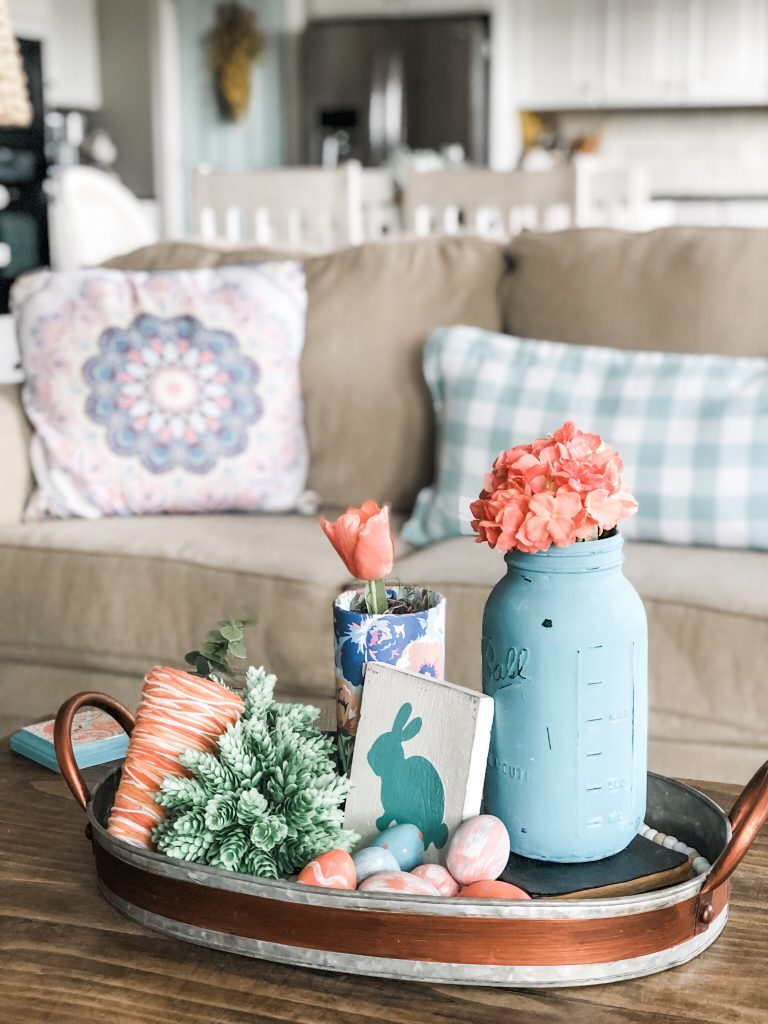 Have you decorated a Spring tray yet this year? I encourage you to do so if not!
Until next time…
Stacey
Here are some CUTE options for trays if you are looking for one for your home!
This post does contain affiliate links. Please see my full disclosure page for more info.