Who else LOVES sunflowers?! They are just so cheery and in my opinion, they are the perfect flower to transition from late Summer on into Fall. Even better!
These sunflower decor and craft ideas are perfect for that transition time of year and I hope you'll get some good ideas from this!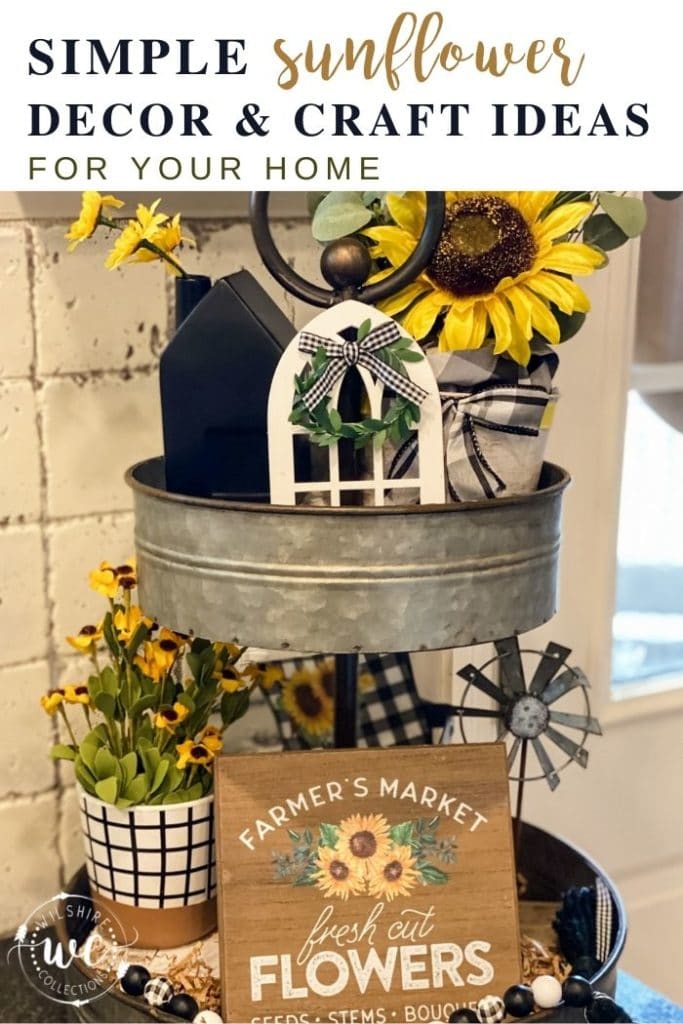 I'm using sunflower decor in a couple places in my home right now and I did a couple of cute crafts with them too! Let's start with some tray ideas!
This tiered tray was the perfect spot to add some cheery sunflowers and I love how it all came together. The pot here up top was a DIY I did inside my decorating and creating community. The rest is stuff I have picked up from here, there and everywhere over the years!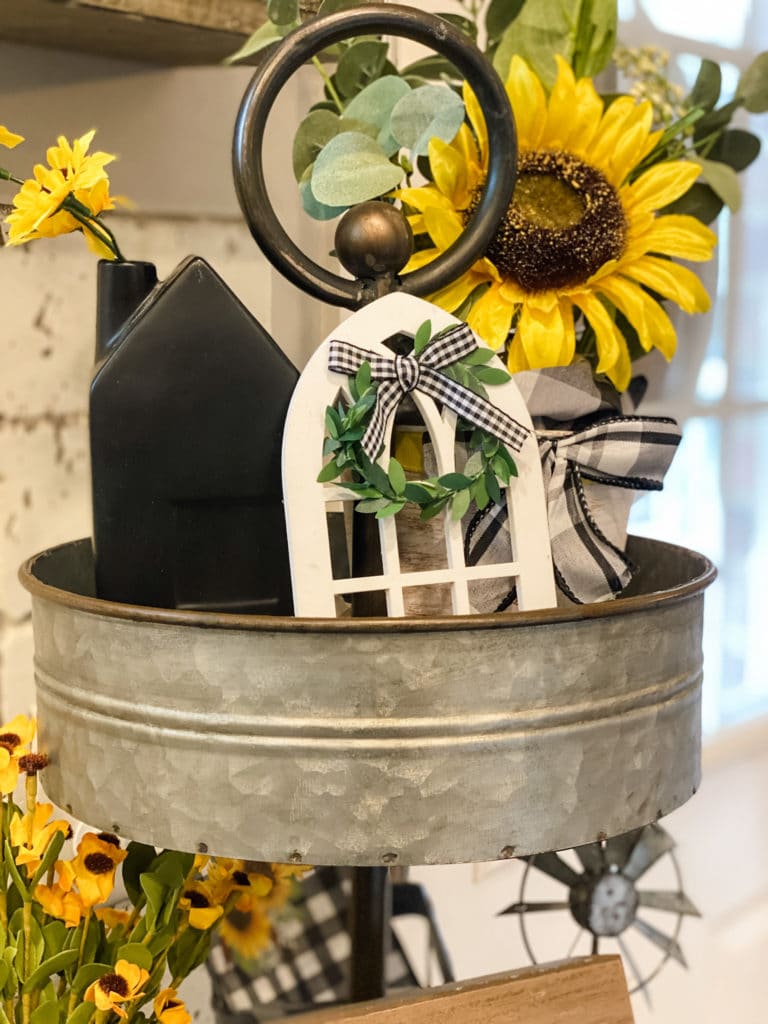 I decided I was going to put some Sunflowers in my entry way for a little bit before I got out my pumpkins here, so that's just what I did. I kept it SUPER SIMPLE but it is still cute!
The home sweet home pillow can be found in my shop here, the truck was from Marshall's last year and now let's talk about the cute craft!
I just had to incorporate one of the cute printables from the Sunflower bundle, found here.
So, I grabbed this wooden mason jar from Walmart, some paint and the printable and went to work making a cute craft with one of them. To see how I made this, watch this quick tutorial video here.
I ended up deciding to mount it to a sign from Dollar Tree so that I could hang it in my entry. So, I just put some buffalo check scrapbook paper on the sign and hot glued it on. Too cute if you ask me!
What do you think of some of the ways I incorporated Sunflower decor into my home this year?! I hope it inspires you to do the same and add some cheer to some spaces in your home!
Until next time…
Stacey