I'm so excited to share this blog post with you today because I love a good story and this one is a good one for sure!
Let me tell you the story behind the Infinity frame and how this came to be! And of course show you how cute they are too!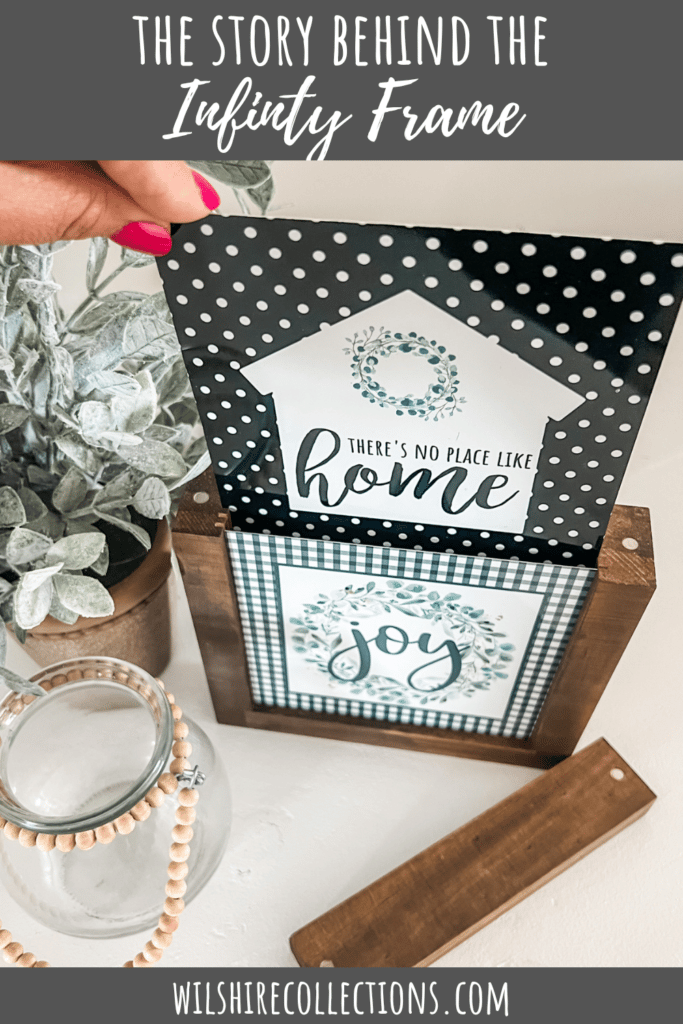 The story:
Let me start by saying this…God has had his hand in EVERY step of this story which makes it even more amazing!
A couple years ago I saw something on my FB feed that stopped me in my scroll. I remember thinking how GENIUS it was and just loving it! I kept scrolling (for some crazy reason) and couldn't even remember who had posted it, but I would think about it from time to time.
As I started doing printables, that frame would pop up in my mind and I would think how perfect it would be to have something like that to offer to everyone. When I mentioned this at one of my Mastermind meetings, Damon looked right at me and said "That's Marissa's! She makes those frames!" I was shocked!
Marissa…as in Marissa with Sayers and Co. who was new to my Mastermind this year?! WHAT A SMALL WORLD!! As soon as I got the chance to meet Marissa I instantly told her the story about her frames stopping my scroll and not leaving my mind since. Let's just say we both had some tears!
Since that moment, Marissa and I have been working TOGETHER behind the scenes to be able to get these into your hands and into your homes! She had the perfect product and I had the perfect people who I knew would love these frames!
We need to get a picture TOGETHER next time we see each other, but this will work for now! Meet Marissa!
I am in LOVE with this concept and product Marissa came up with and I have said from day one that I want to be sure everyone knew the story. She has worked so hard on these amazing patten pending by Sayers and co frames and I truly believe they are a GAME CHANGER for home decor! I mean…how cute and awesome are these?!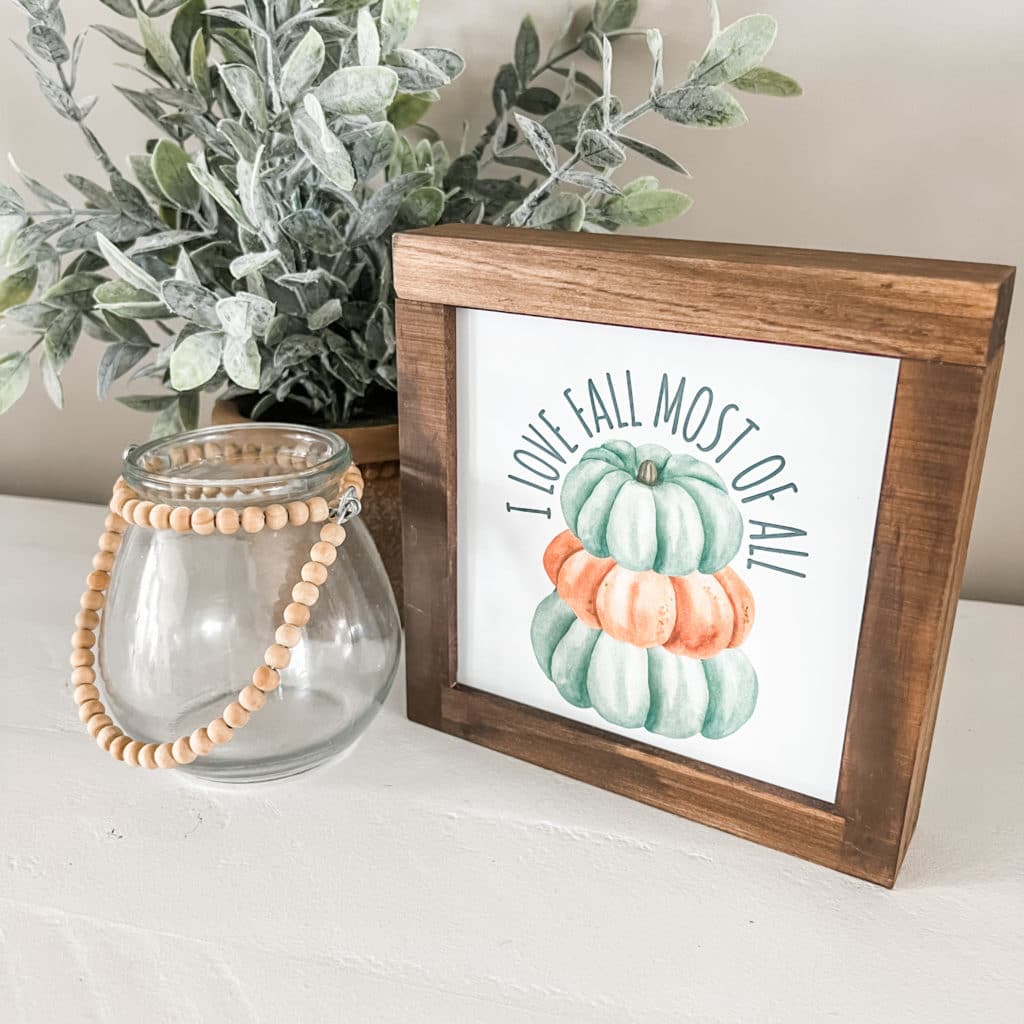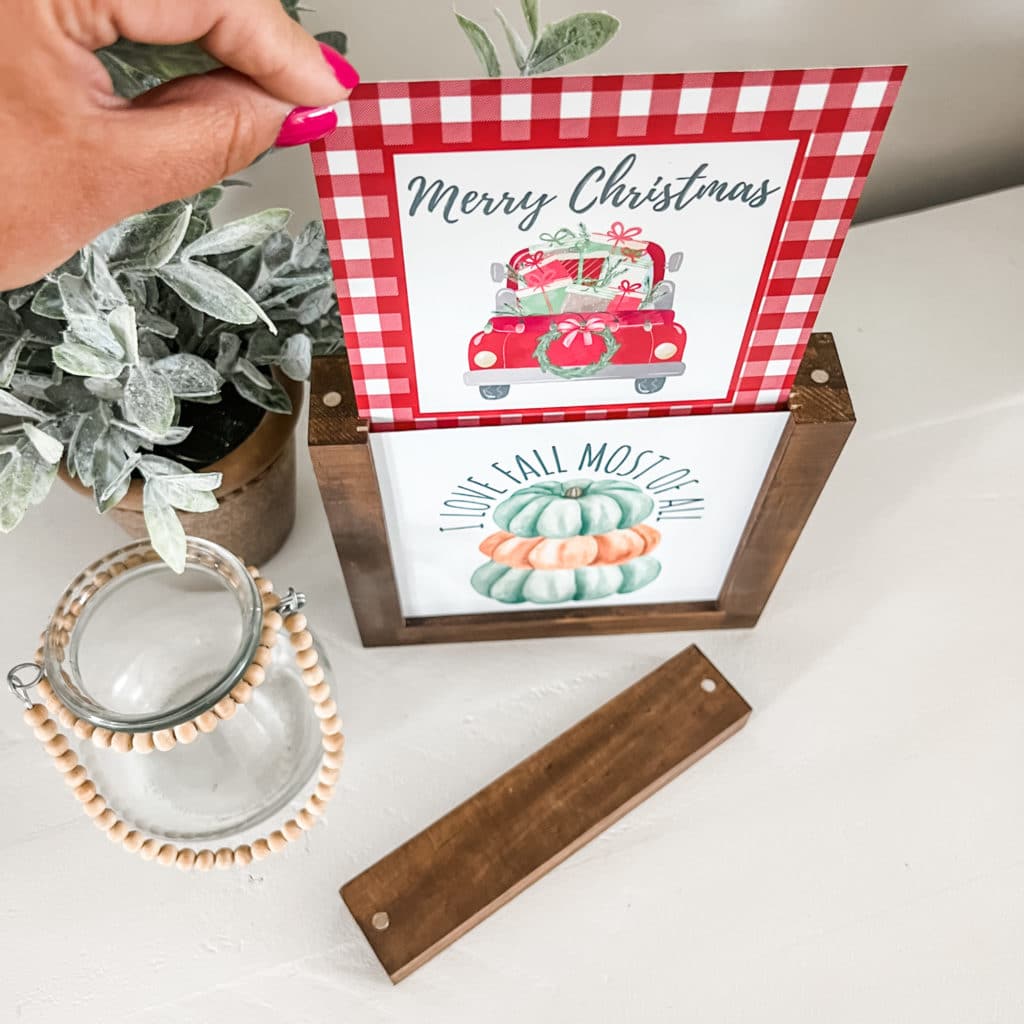 She went from making them in her garage with her husband to having them manufactured to be able to produce more, and then the "world shut down" and it took a VERY long time for her to finally get them. I know that was long and frustrating for her, but man these sure seem worth the wait!
I feel so so honored that she is allowing me to partner with her on this to help get these back out into the world. The infinity frame gives you endless options for infinite signs, and I truly think you're going to love these as much as we do!
Perfect for the DIY lover OR for someone who just loves cute decor that's ready to display for all the seasons and reasons!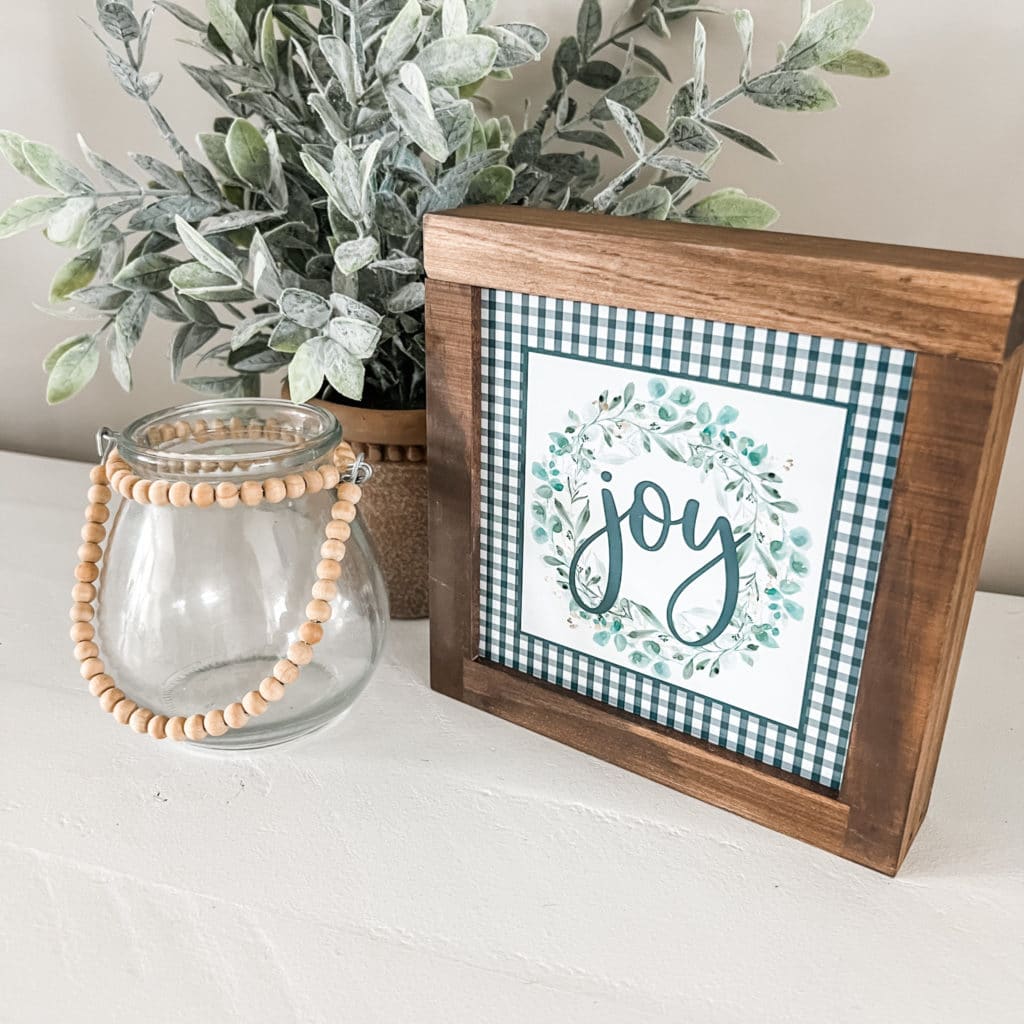 I truly hope you've enjoyed reading the story behind the Infinity Frame and how it came to be! Be sure to tell Marissa in the comments just how AWESOME she is for coming up with this product!
Hope you'll get an infinity frame for yourself to see just how amazing they are!
Until next time…
Stacey