When decorating for Fall, we can't forget about those tables! From full blown tablescapes to a simple Fall centerpiece, there's so many options of things you could do!
These tips for creating an easy Fall centerpiece arrangement will help you make a statement in your home this year!
PIN THIS FOR LATER!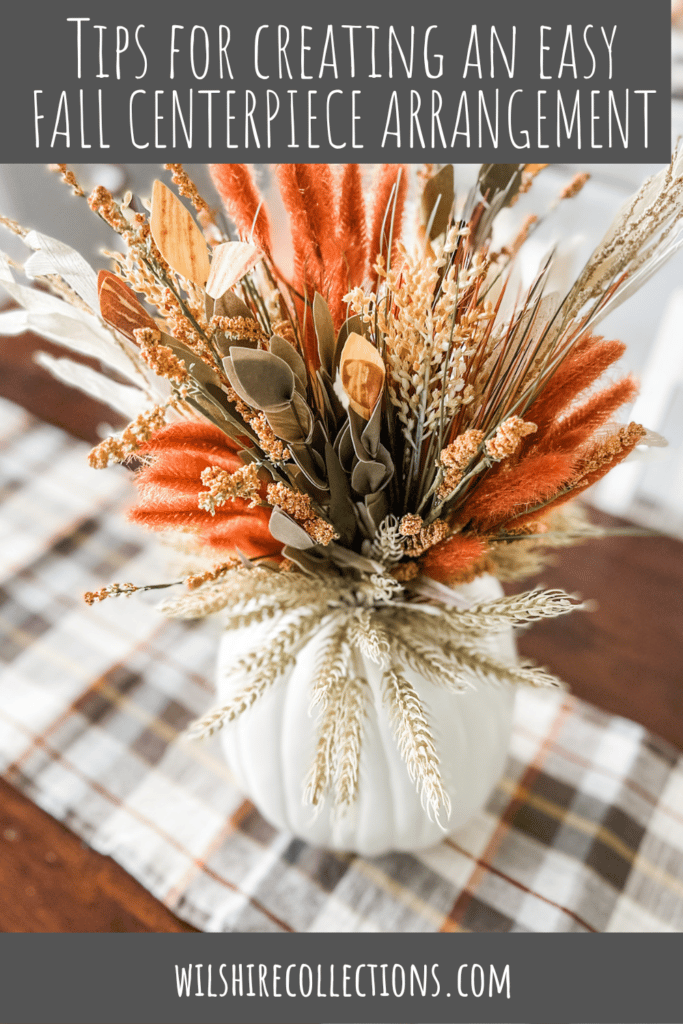 Could you go out and buy a beautiful fall centerpiece floral arrangement? Sure you could! But you could also put one together and have it be the exact colors and look you want with only a few supplies!
When I walk down the aisle of Hobby Lobby with all the picks, stems, florals etc each season it makes my heart pitter patter! I'm using a lot of burnt orange this year, so I gathered up a ton of stems that I loved!
TIP: The key here is to mix and match different colors, textures, styles, etc. When you think you have enough, grab a few more so you have a full arrangement! I always get at least 3 of each style. And some shorter ones too (will explain that here soon).
Hobby Lobby also has foam pumpkins you can carve like this one. Places like Target and Walmart carry these as well.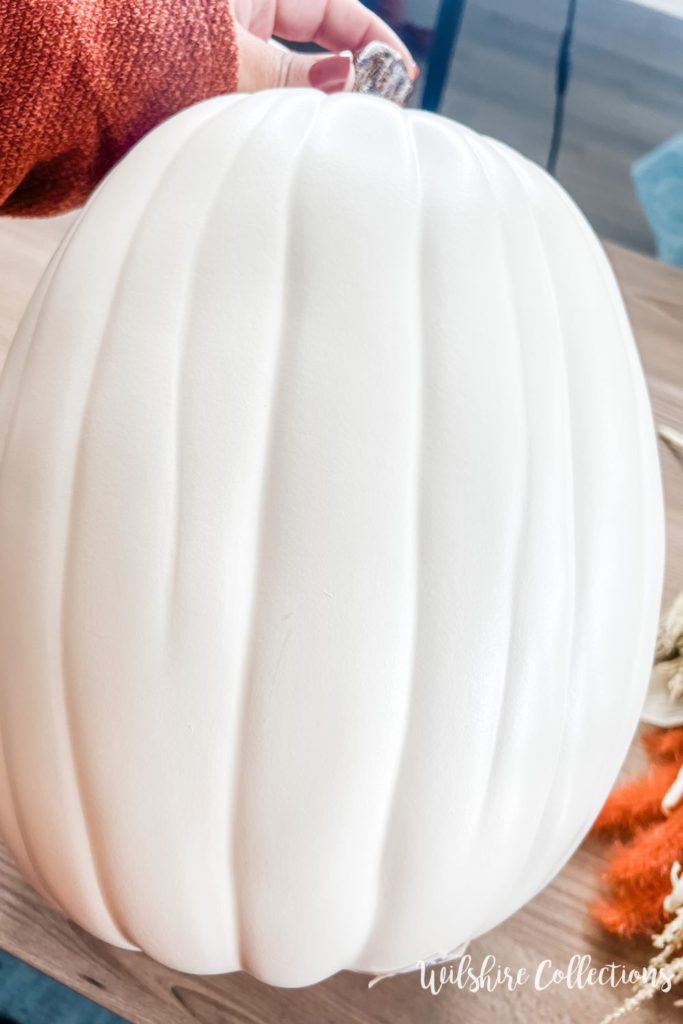 (And yes, you could do a smaller version of this for ANY area of your home)
The first thing I did for this Fall centerpiece was simply take a box cutter and cut the top of the pumpkin off in a small circle that would be big enough to fit my stems.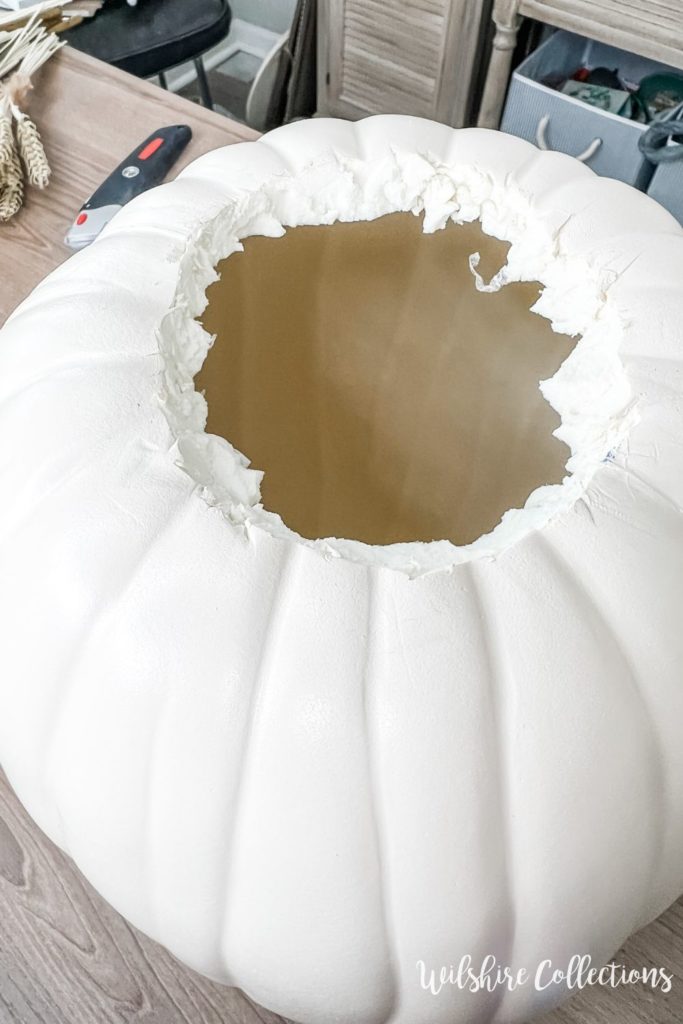 TIP: If you want to use floral foam to fill the bottom of the pumpkin you can, but you can also wad up newspaper, plastic bags, tissue paper, etc at the bottom like I did!
Once that's done, start adding your stems one at a time. The key here is to make sure the different styles are all mixed together, not grouping 2 of the same right next to each other. Bend the end of stems as needed to make them different heights!
TIP: Be sure you use a few shorter stems to go towards the bottom of the opening that you an bend and manipulate to hang over the sides a bit. This will make a big difference!
That's it! For me, I kept this Fall centerpiece super simple and just added a table runner since this is the table my family eats at and it doesn't make sense to keep a full table set there.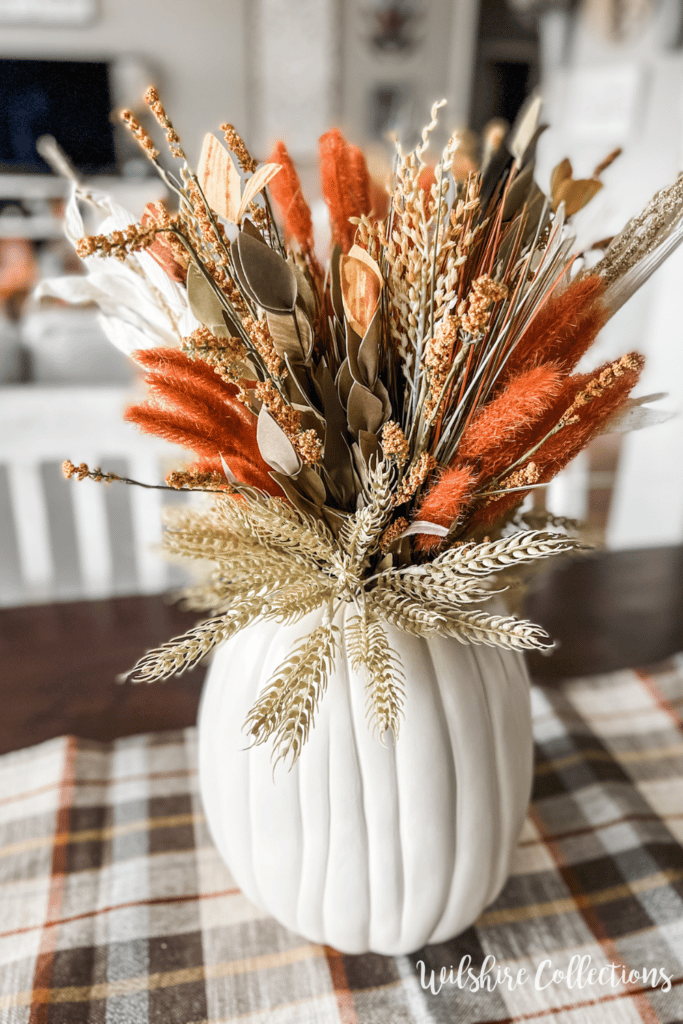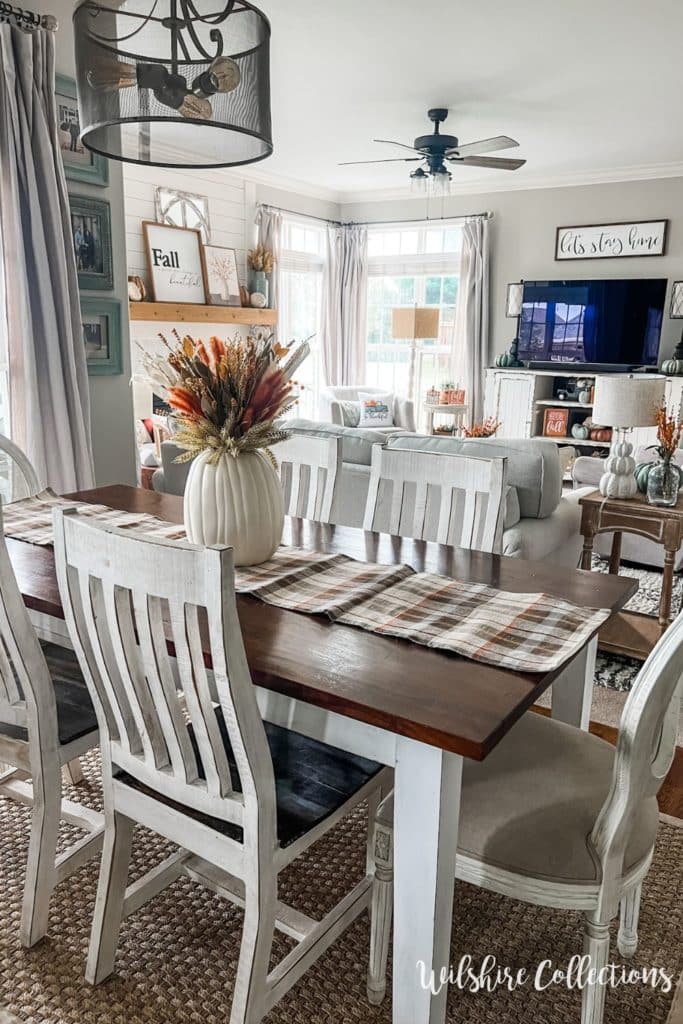 I love how this Fall centerpiece turned out…don't you?! Makes me feel like I made something that truly looks like it came from the store!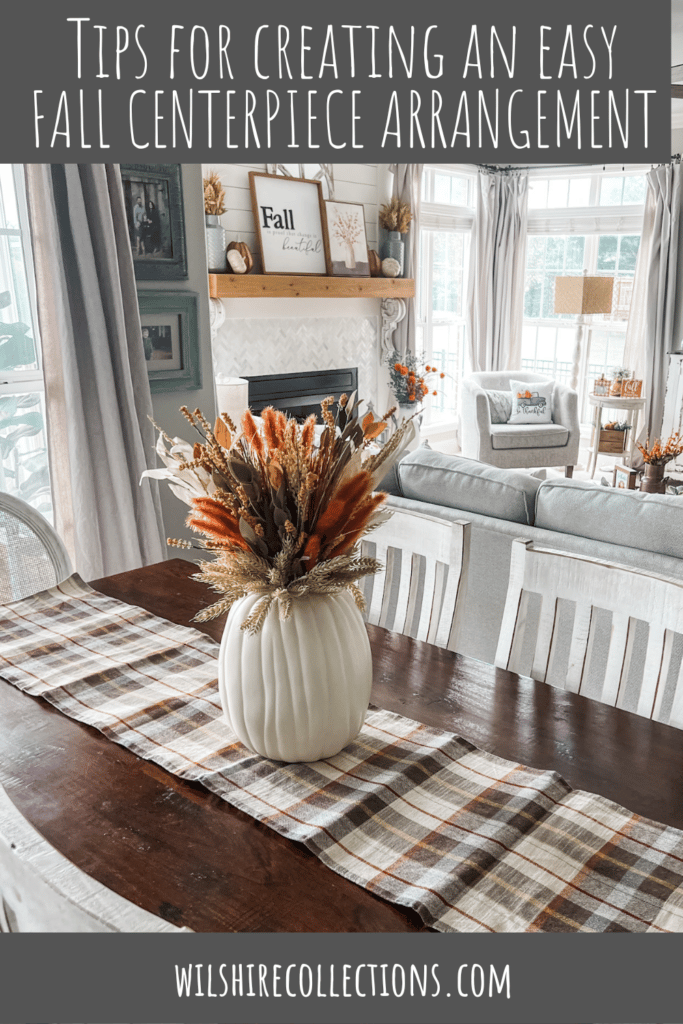 Hope you're inspired!
Until next time…
Stacey