You are probably reading that subject saying, "Toilet Paper? Seriously?" I know, I know. I never thought the day would come where I would be writing a blog post about my toilet paper.  But, here I am 🙂
This cute toilet paper fabric pumpkin requires no sewing and anyone can do it! It's the easiest DIY project you will do this fall, trust me!
You may have first seen me make these on a fb live originally. I did a few different fabric options and you can watch that here! 
That is one thing that makes these so fun! CUSTOMIZE THEM TO YOU! Fabric choices are unlimited, so you really could make them to fit any décor.
I had so much fun on that live that I decided I wanted to make one more for my bathroom. I thought it would be cute…since it is toilet paper and all 🙂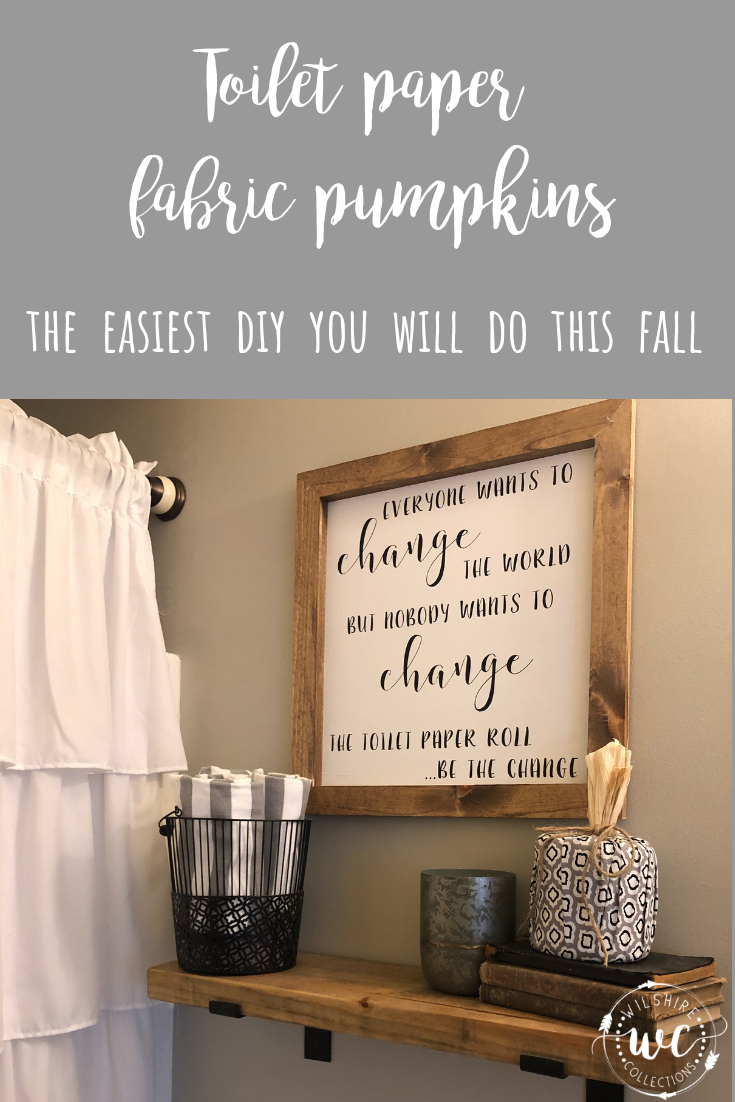 Here are the supplies you will need:
Roll of toilet paper (regular size roll instead of jumbo works best, but if your roll is too big you can take off some "layers"
Waverly Fat Quarter from Walmart. If you want to use fabric you already have or a different pattern they don't offer, the size is 18×21. This ends up being the PERFECT size for this project, so the Waverly fat quarters are just the easiest way to go with no cutting involved.
I used these little "harvest stems" from Walmart for the stem. You could also use cinnamon sticks or even a real stick from your back yard. Get creative here!
I added a little jute twine to mine at the end. You can either skip this step or add any ribbon of your choice. Again…get creative!
That's it! No sewing, nothing complicated. Just a girl with her toilet paper roll having some fun. Haha!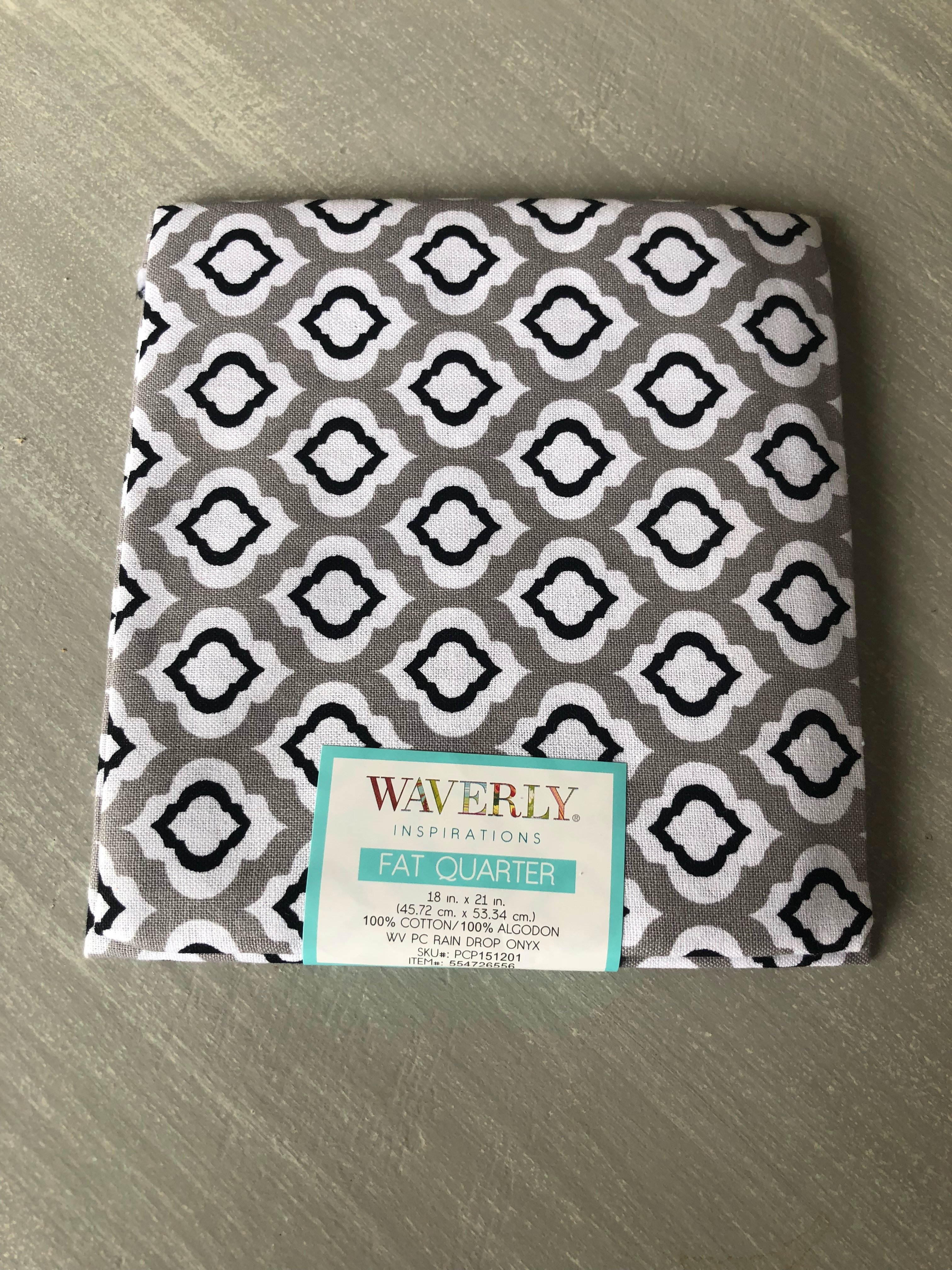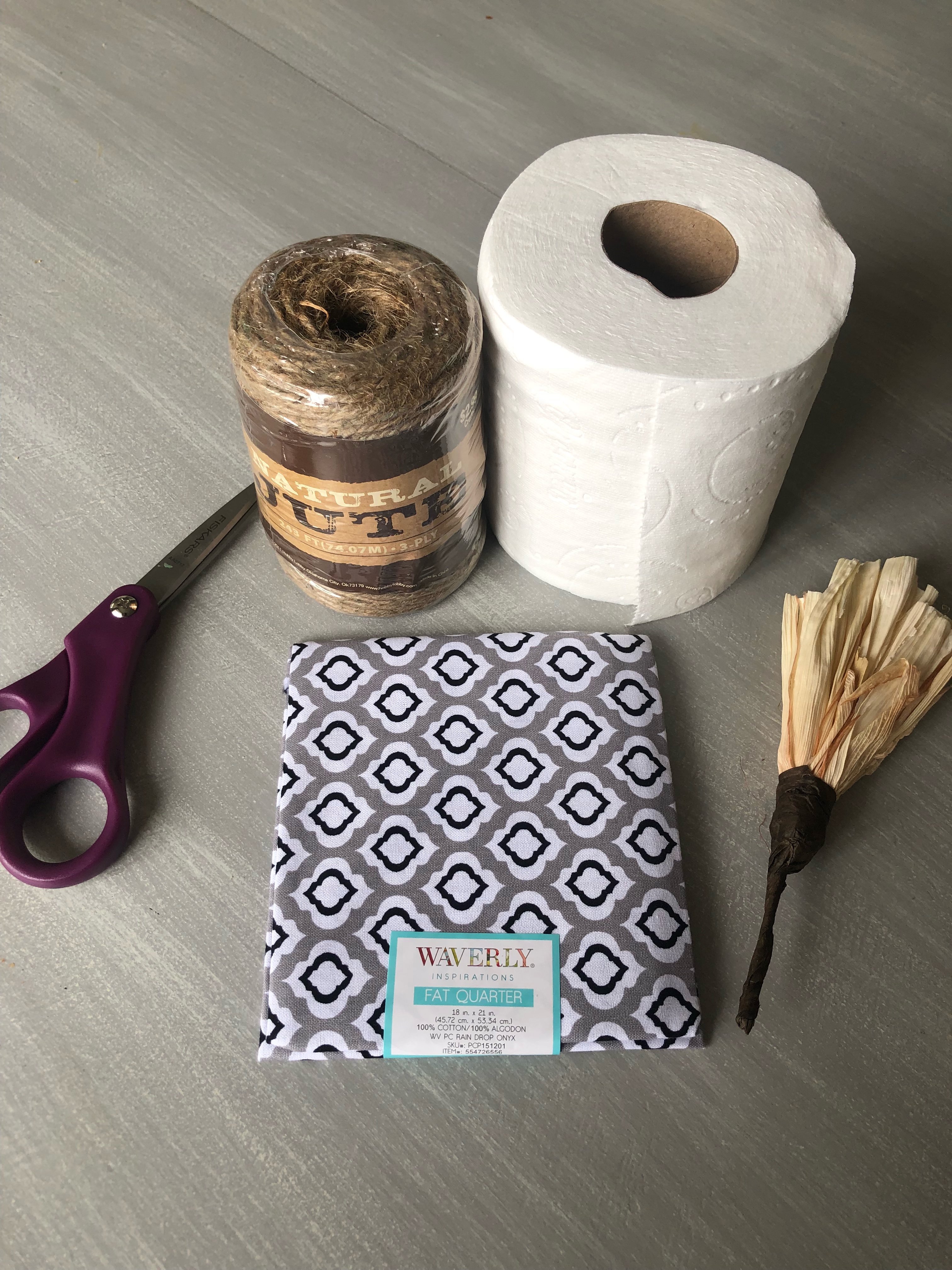 See how easy that was? You are literally just TUCKING the fabric into the hole in the toilet paper roll. It was stay secure all on it's own 🙂 I love how this one turned out in my bathroom because it's the perfect colors in there.
What color will you do your toilet paper fabric pumpkins? I can't wait to see! Get creative and have some fun!
Until next time…
~ Stacey
For other fun fall DIY projects, check out these posts!
Knock off Target Dollar Spot Navy Pumpkins