Ok, so maybe "Pre-Fall" isn't a real thing. Maybe I just made it up to make myself feel better about having the itch to switch my décor already. Regardless, I'm loving it!
Seriously though, does anyone else feel this way about this time of year where we are in transition?! It's like the kids are going back to school, which makes Summer feel over. I mean, if we can't have fun every day…it doesn't feel like Summer to me.
But…it's not Fall yet because it's still 9 million degrees out and the pools are still open.
In walks…Pre-Fall. The new Season of the transition in between the Seasons!
Today I'm sharing how I quickly and easily made a transition from Summer Décor to my more neutralized "Pre-Fall" look! The perfect touches before Fall!
Pin this, please!
This post does contain affiliate links. Please see my full disclosure page or more details.
Here are some living room shots in Summer Mode!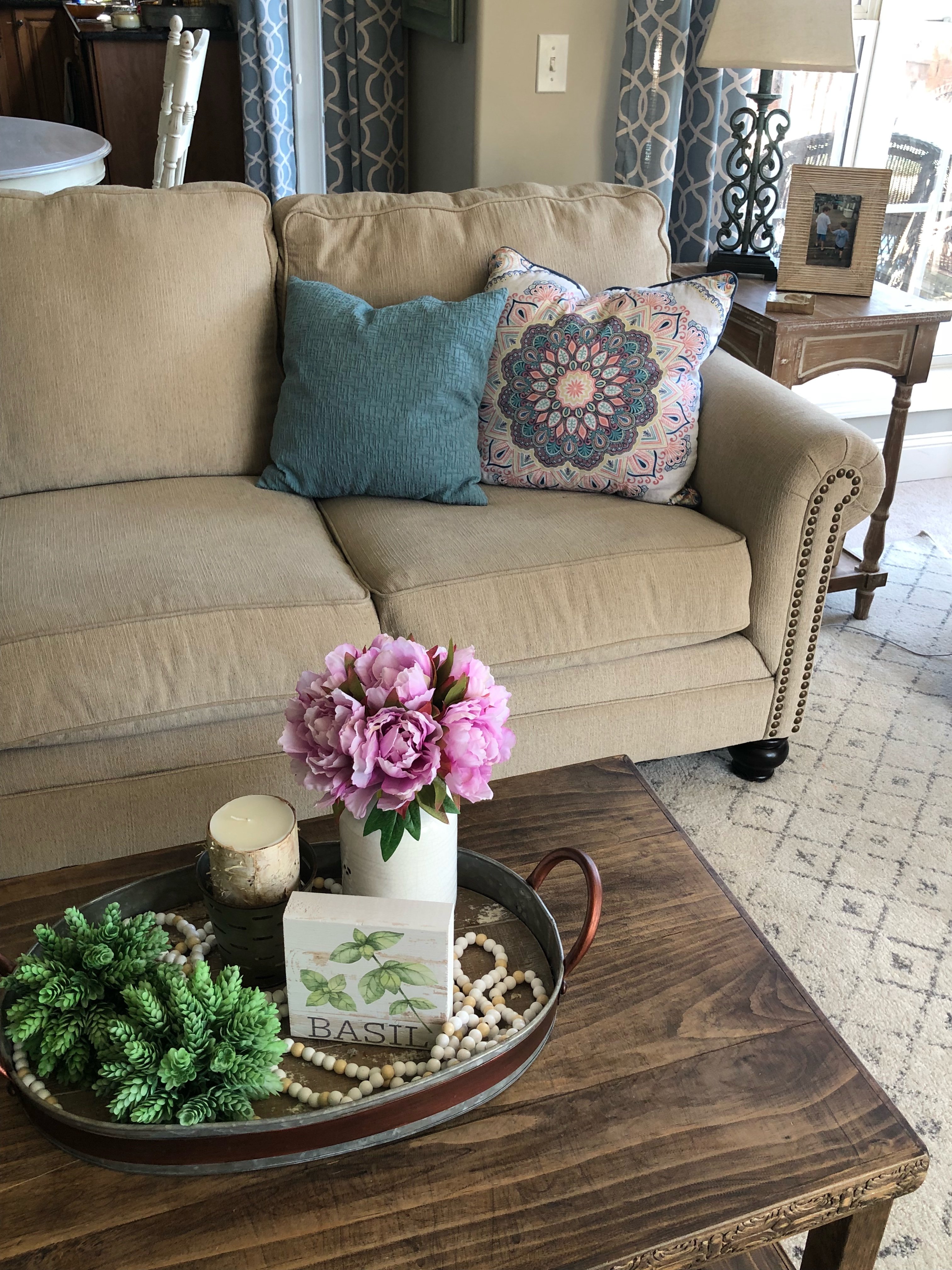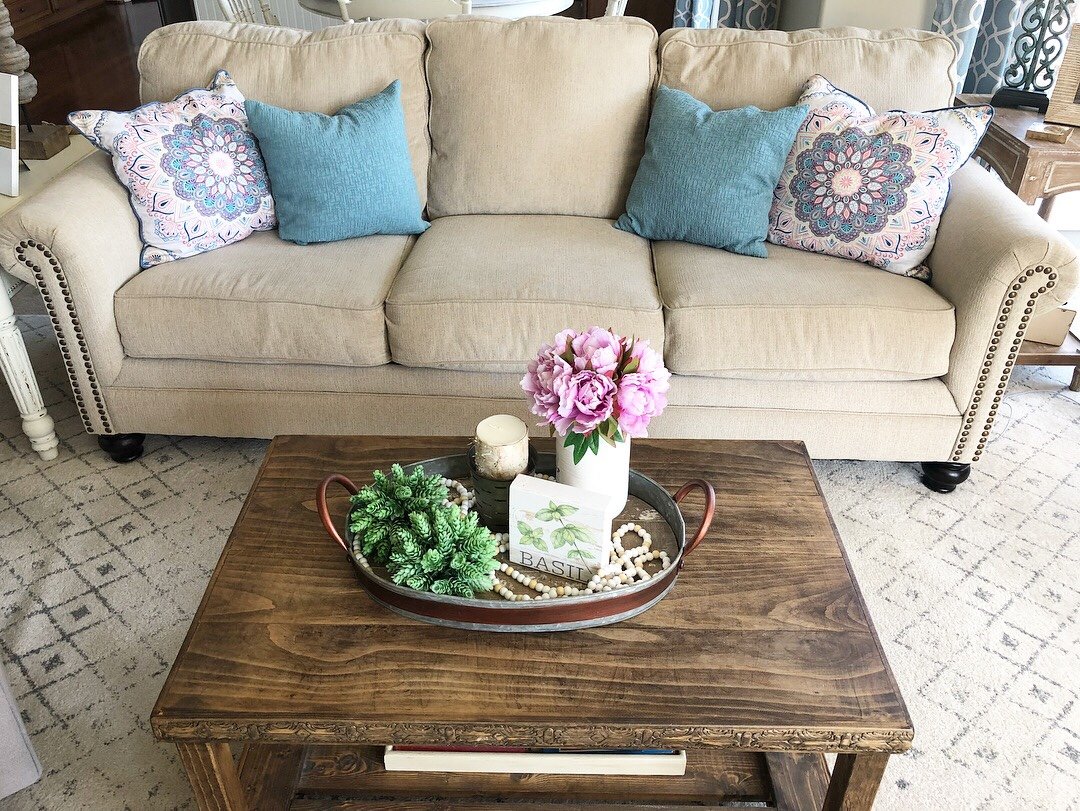 And of course sweet Bailey had to get in a picture too! She's 9 months old now and getting SO big!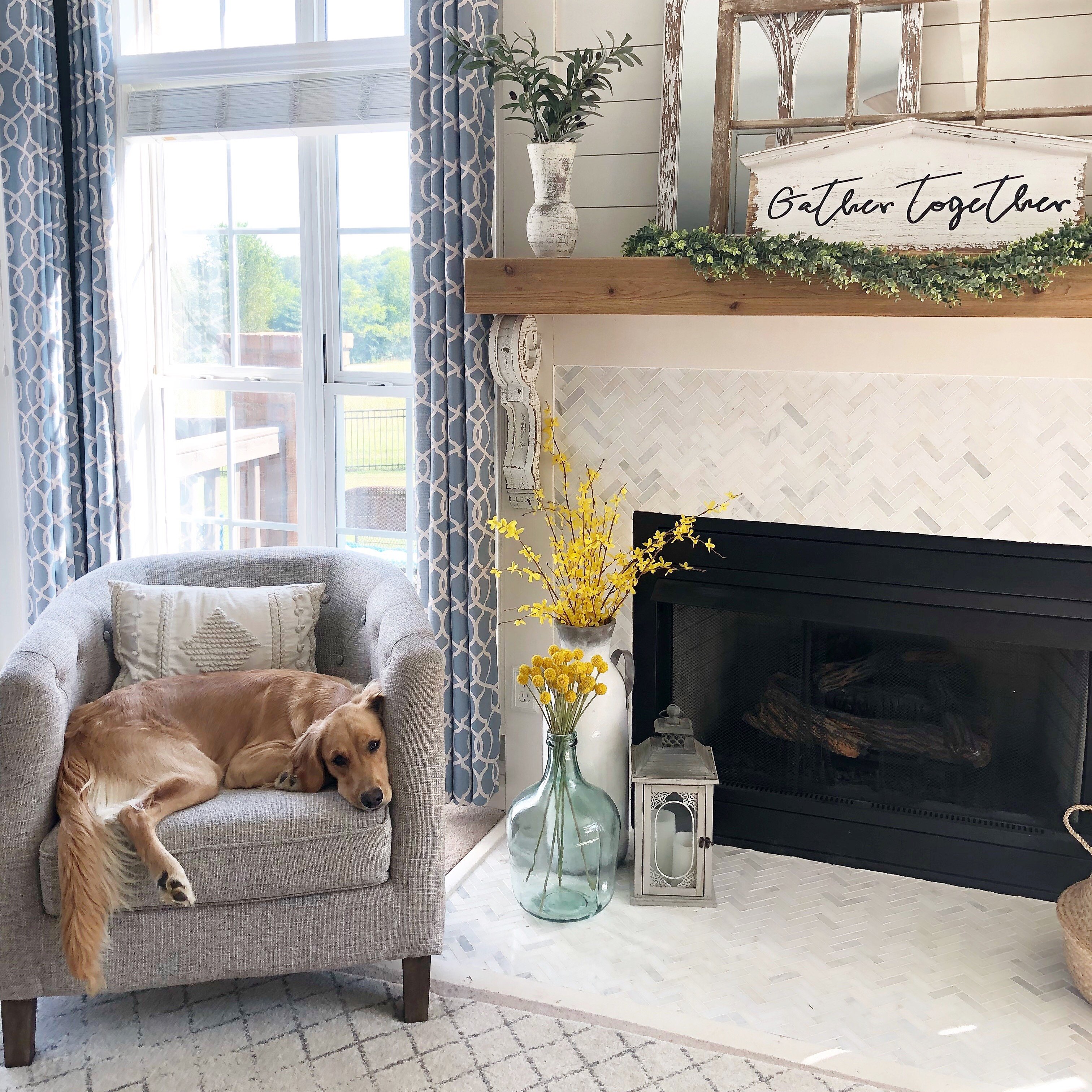 It all started with these adorable ticking stripe pillow covers that I got from Cloth and Cabin. As soon as they came in the mail, I knew I had to make the switch like yesterday. Haha!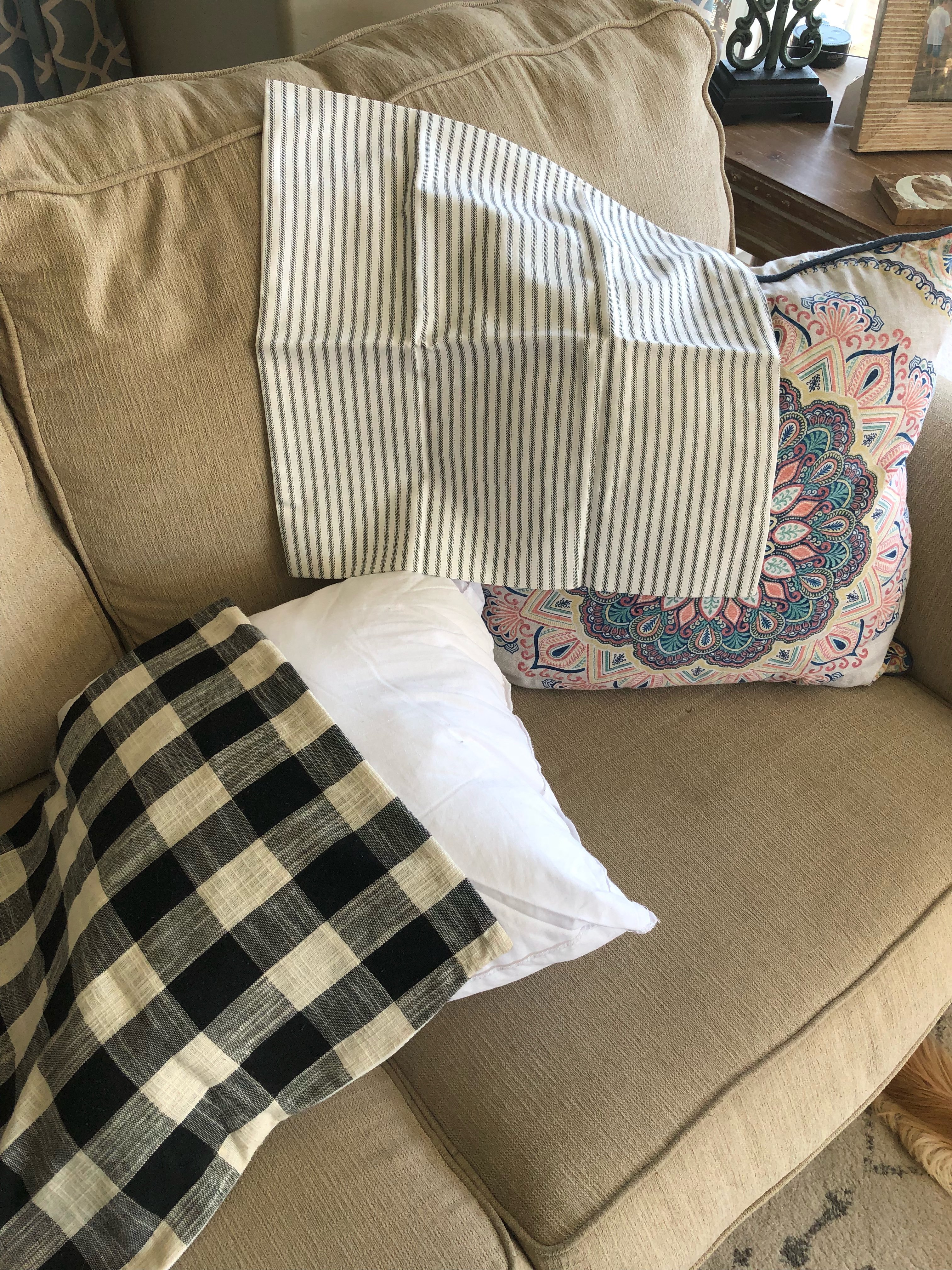 And guess what?! They are offering all of my followers 10% off their purchase if you use code WILSHIRE10 at checkout! How amazing is that?! You can shop here, and trust me…they've got some adorable stuff for YOU and for your HOME!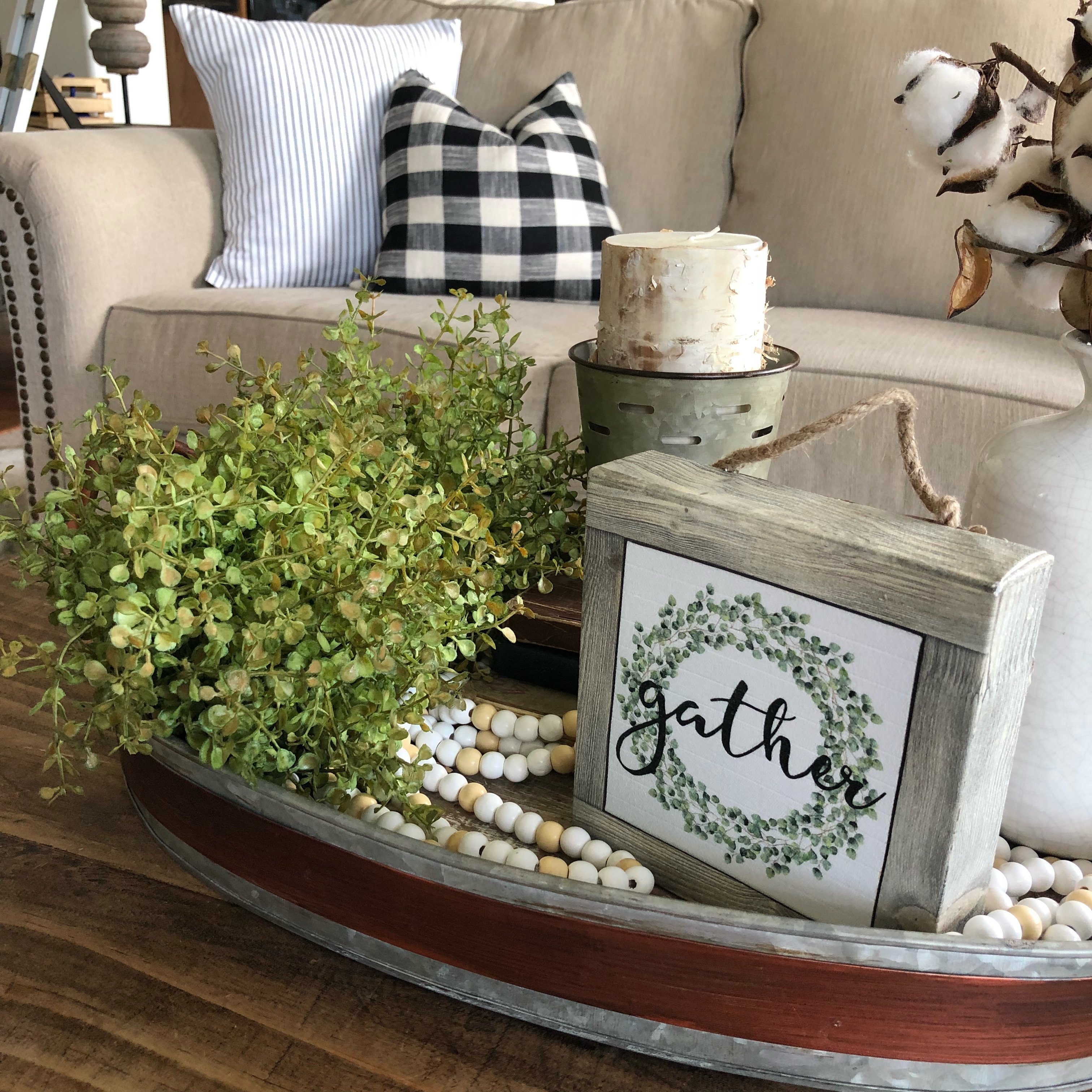 Pillow covers are an easy and inexpensive way to switch out your décor for the Seasons. You can find my buffalo check covers on Amazon here! As soon as I saw how these were the perfect transition into "Pre-Fall" I knew I couldn't stop with these. It's a snowball thing, y'all!
Next I did a quick little switch of my tray. Easy, peasy with a few small things that I shopped my home and found! See how this is coming together? But, I needed to do one more thing to really transition this space.
It was time to say goodbye to my Summer yellow for now, and hello to my ol' trusty Cotton Stems. I will probably add something different to the blue jug as Fall goes on, but for now- this is what I had on hand to work with.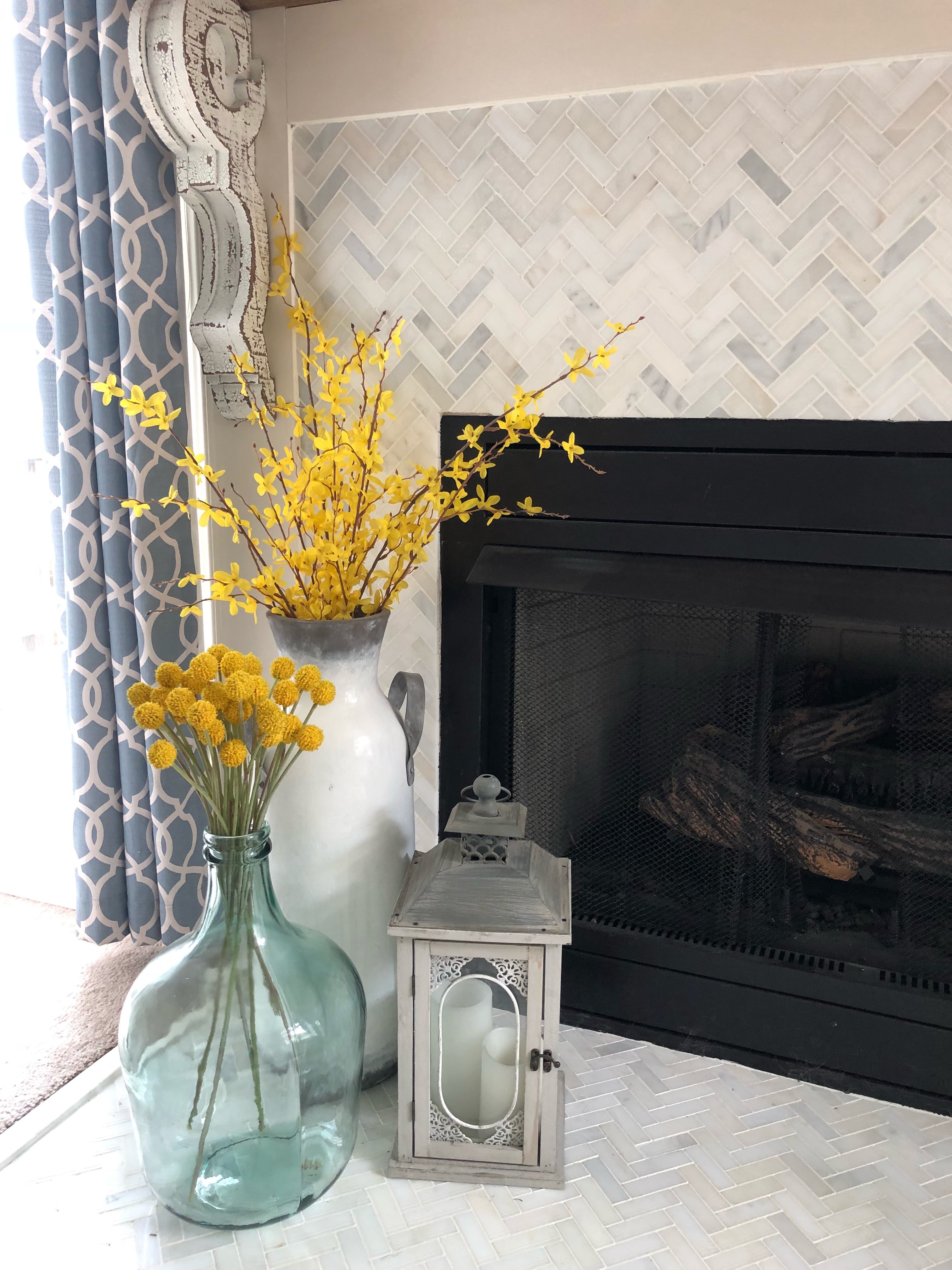 What a difference all of this makes! I was able to easily transition my décor into a more neutralized "Pre-Fall" look with items that I already had at home (other than my new cute pillow covers)! I'm so happy with the fresh look and feel like I'm ready to ease on into Fall now!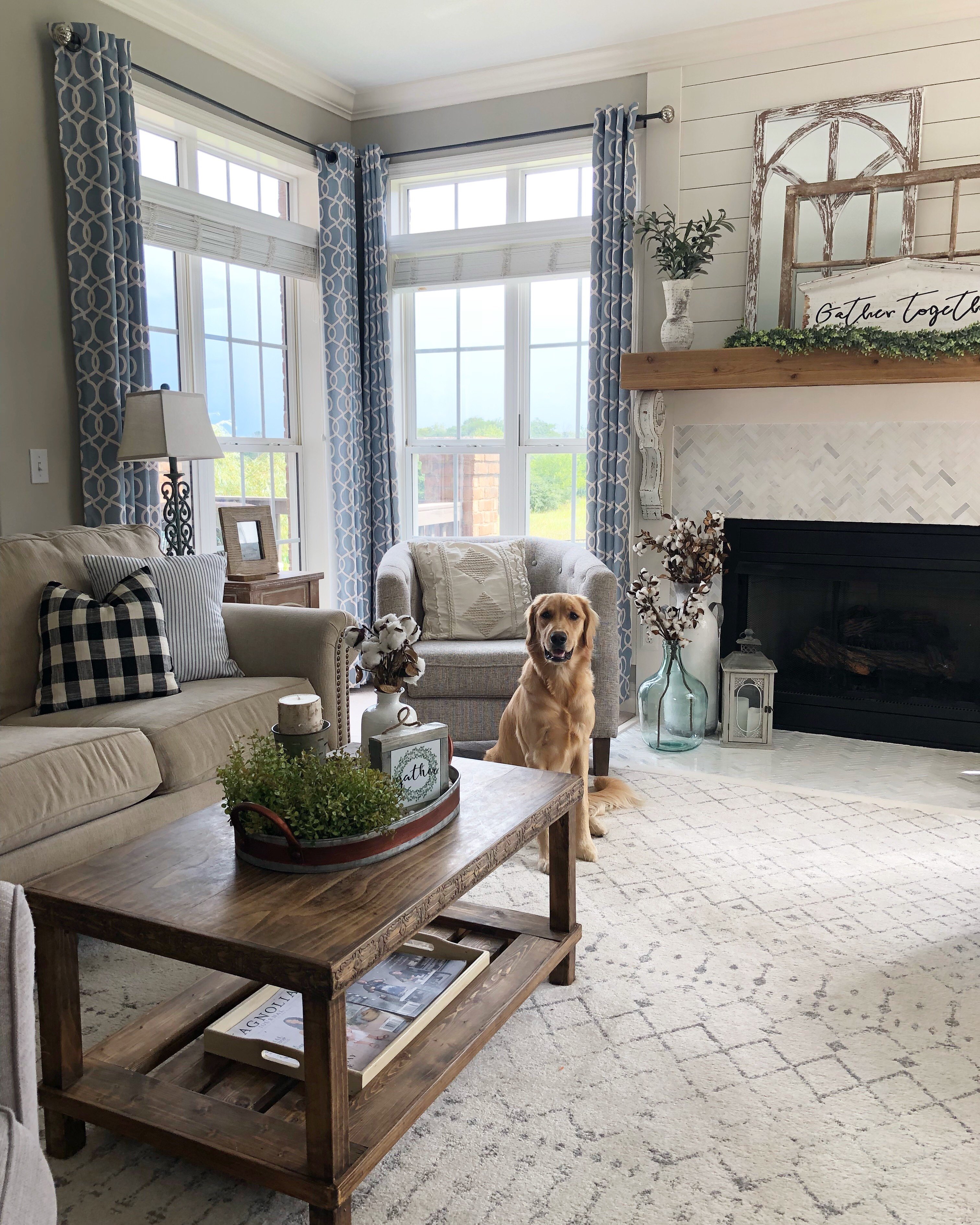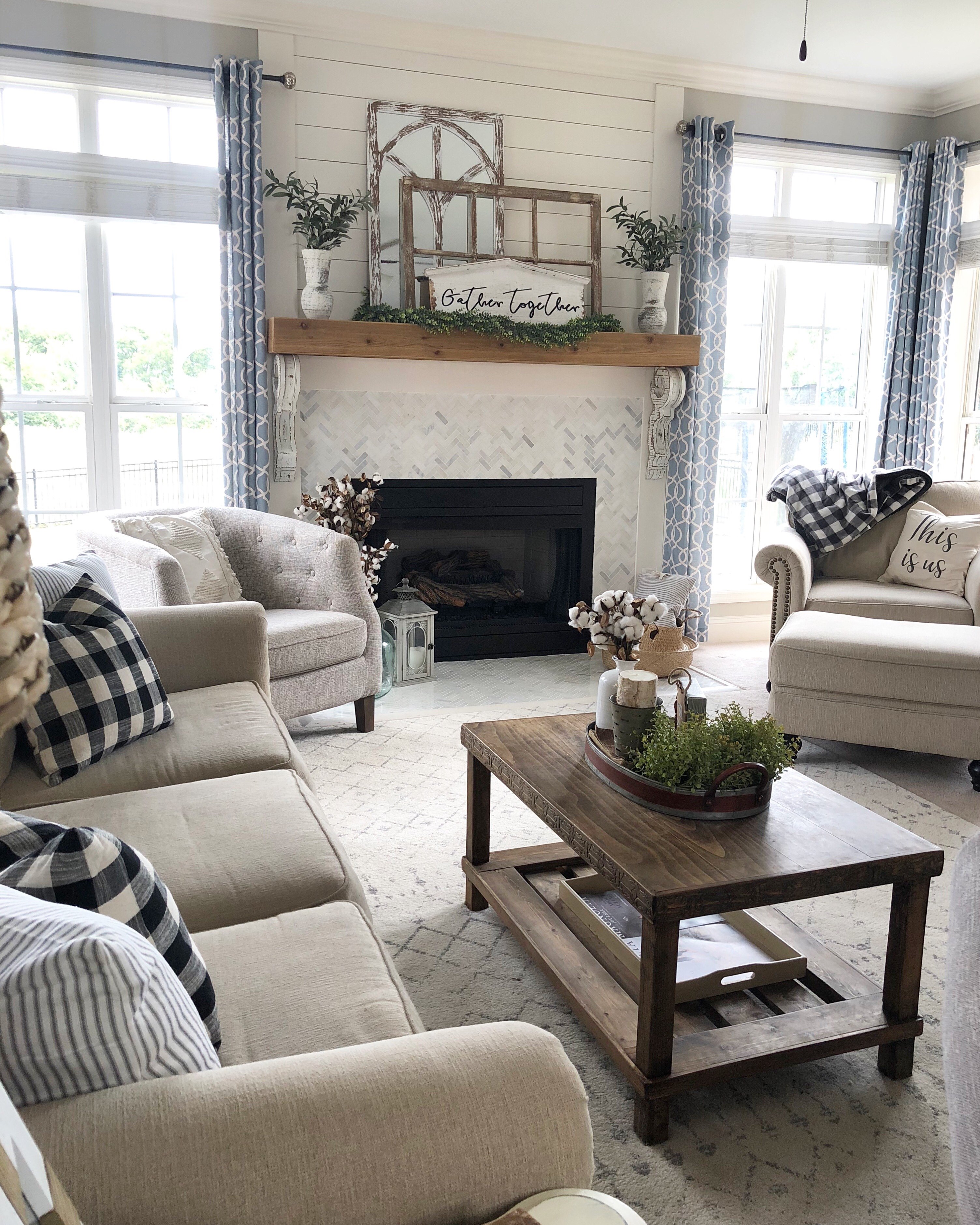 I'm holding off on the Pumpkins for now, but I am of course dreaming of them and thinking of all I will do. How do you decorate for Fall? And most importantly, WHEN do you do it? You'll be seeing mine RIGHT after Labor Day…if I can wait that long 🙂
Until next time…
~ Stacey