There is a first time for everything, and this is the first year I am taking one of my trees straight from Christmas to Valentine's!
Come see my Valentine's tree in my master bedroom with all the red, white, black, gray and of course HEARTS! I hope it inspires you!
You may remember this tree in my bedroom from Christmas?! The red and white ribbon on it made it the PERFECT tree to easily transition into a Valentine's tree!
I have honestly never been a big Valentine's day decorator, but this year I was just feeling it in here for some reason and I'm soooo glad I went with my gut! (Exhibit A)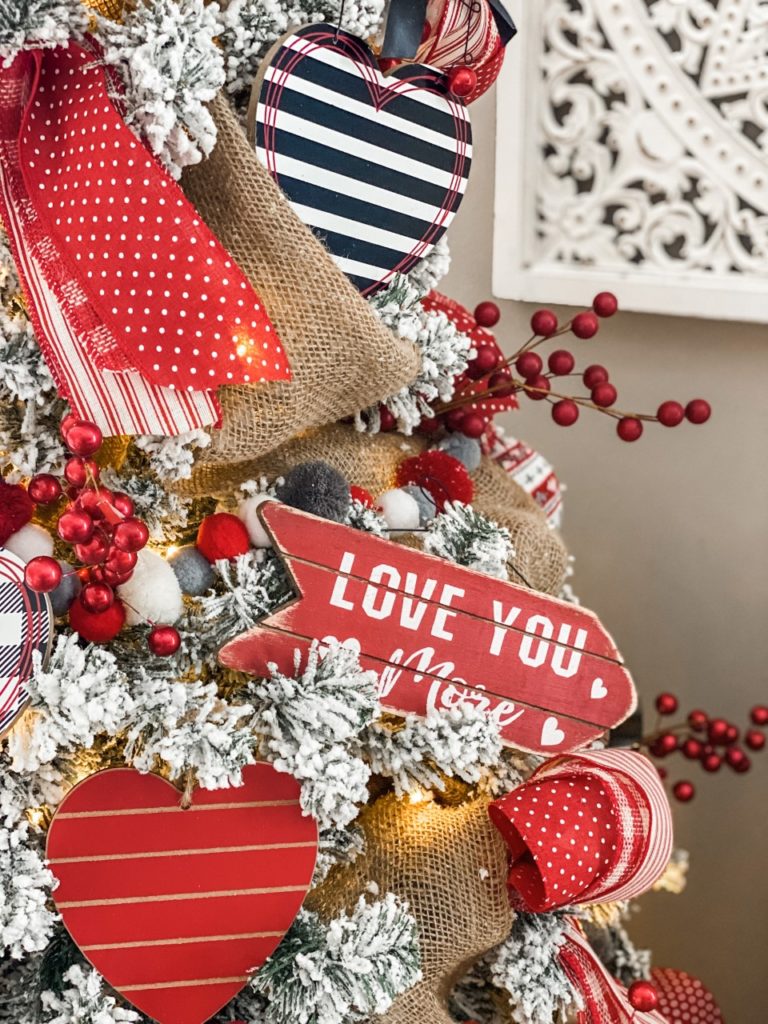 Honestly there were several ornaments I could just leave on. I only took off the ones that were "Christmasy." Then, I made a few DIY ornaments with some printables on a fb Live that worked out perfectly!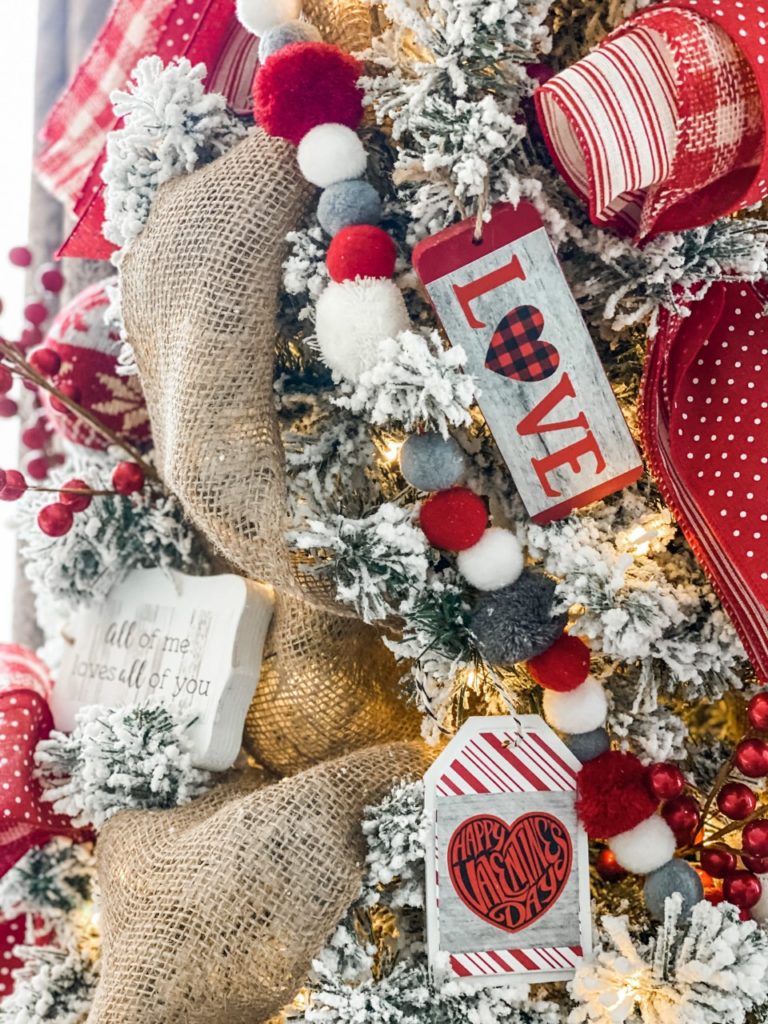 And I of course did a little shopping too! I hit up Dollar Tree, Marshall's, Walmart and Hobby Lobby for items that I thought would work great as ornaments! It truly didn't take a lot to transform the look.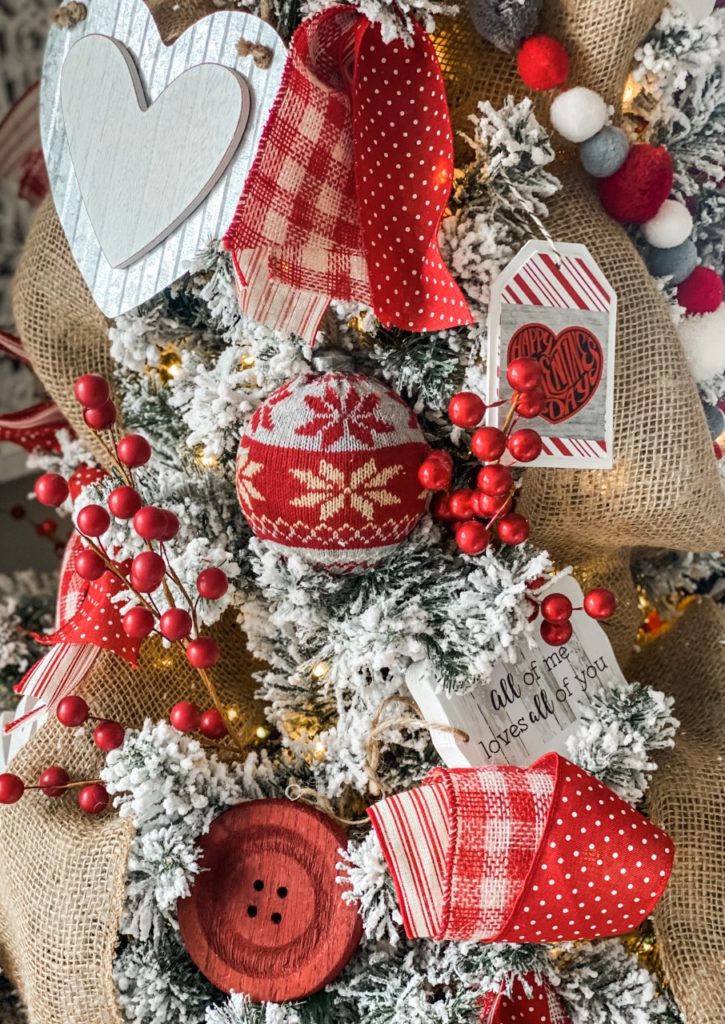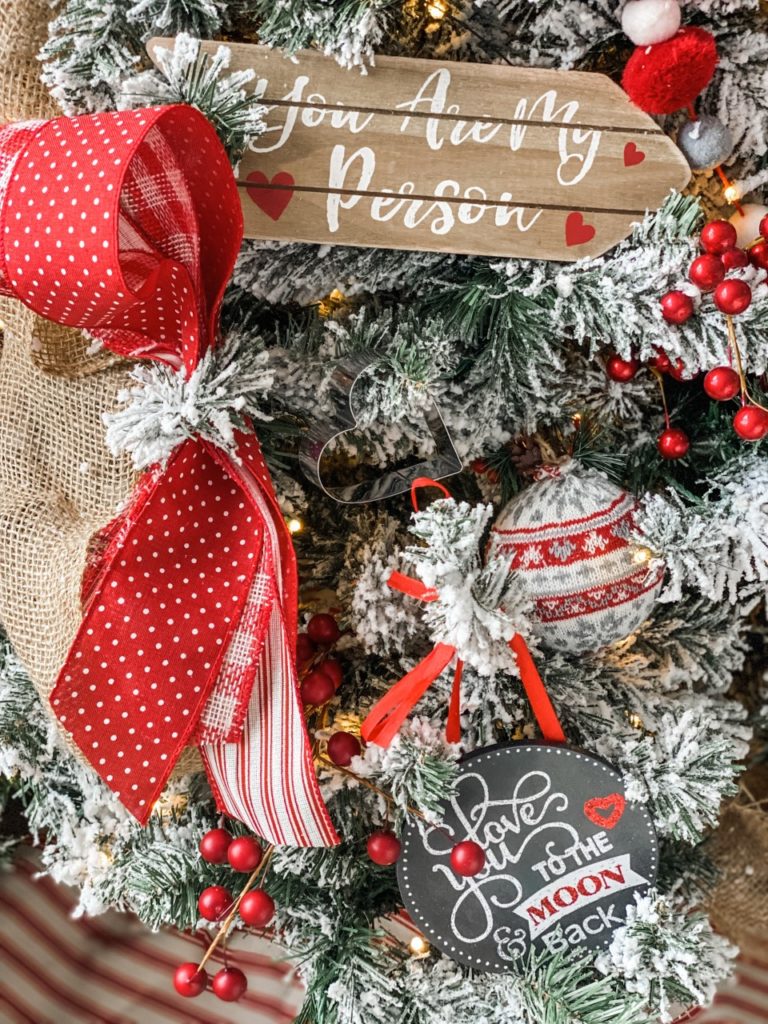 For the topper, I left the berries and just added this XO from Marshall's.
We can't forget my cute new pillow from Marshall's either! SOOO cute right there!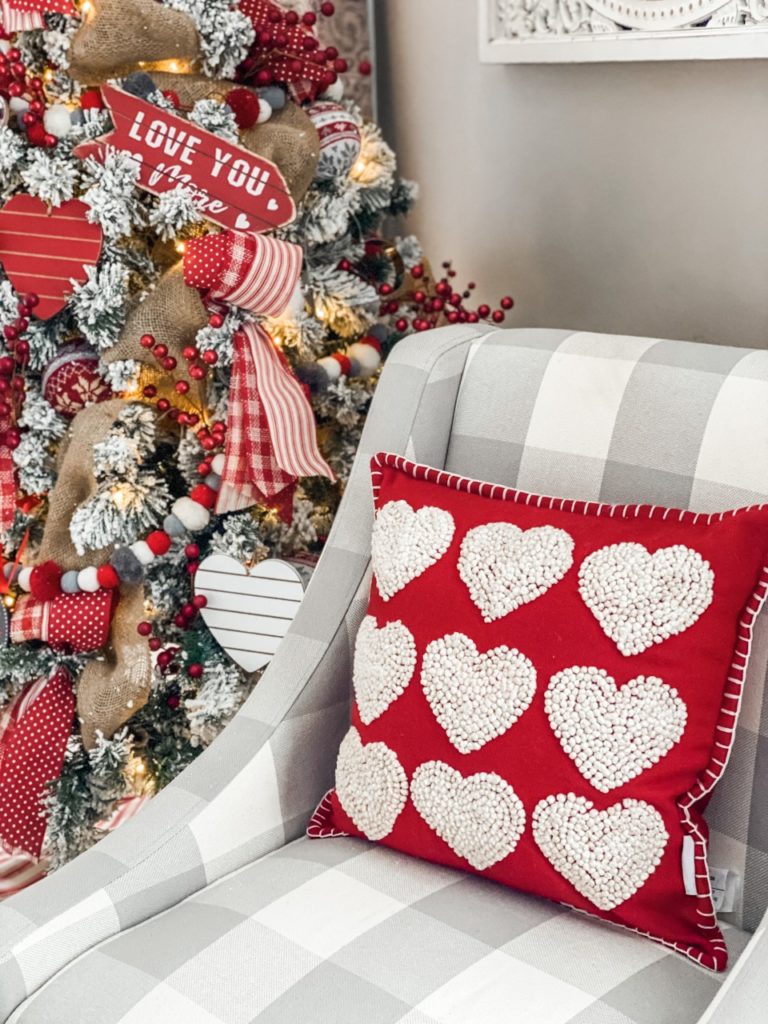 What do you think of my first ever Valentine's tree?! It truly makes me smile and I'm feeling the LOVE for sure! Hope you love it too!
Until next time…
Stacey