This post is going to be short and sweet because it's just been one of those busy days! One where the hours flew by and suddenly the work day is almost done. But…it's FRIDAY and that makes it all A-OK! Y'all, I am a BIG fan of wood and metal wall décor and I love mixing those 2 elements together.
I've been searching for 2 wall décor pieces for a client to go on either side of her dining room window. Which by the way, is proving to be SO fun!! I never knew shopping for other people could be (almost) as fun as shopping for myself! Anyways, I wanted to share some with y'all. Some I own, some she now owns, and some others that are just plain cute!
Wood and Metal Wall Décor is great because it adds dimension and interest to a piece. I have several things throughout my home that are like this, and I love them! Here are a few that have caught my eye lately!
I'll start out with the winner for my client! This is what I ended up getting for her house, that will go on either side of her dining room window. Can't wait to get them hung and be able to show you all. They come in cream and a turquoise color also, and are so pretty in person!
Kirklands Adelaide Natural Wooden Plaques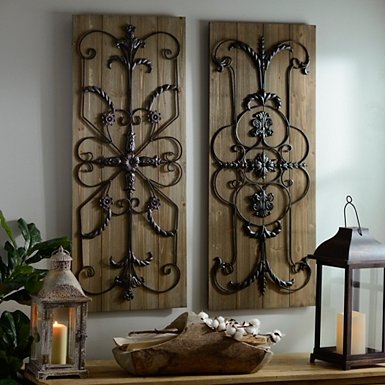 This is the piece I have hanging in the downstairs of my home that I have gotten several questions about. I LOVE it!
Kirklands Kirklands Isabelline Plaque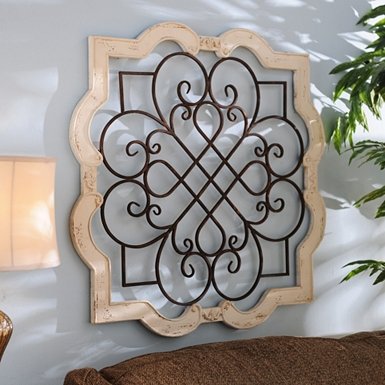 This one mixes wood, metal AND mirror. Can't go wrong there!
Kirklands Wood and Metal Mirror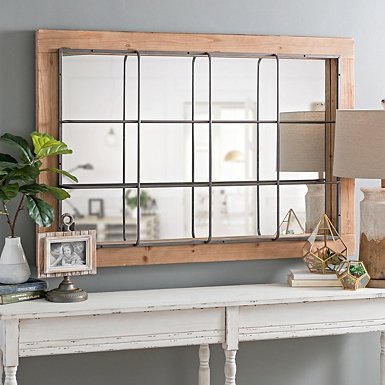 I love the chippy and distressed look of these. Very unique and would make a statement for sure!
Wayfair 2 piece wall décor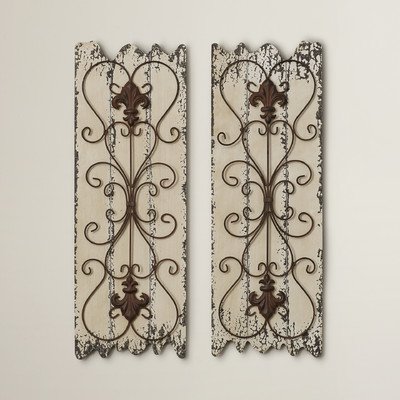 These are a little more simple and classic, but I love the look of the distressed cream frame!
I have 2 of these in my master bedroom and love them. Do you see now that I'm serious when I say I love these types of pieces? Haha!
Kirklands wood and metal mirror
This is a little different from the others, but if you are looking for a cute shelf…this one is a winner in my book!!
Kirklands Wood and Metal Wall Shelf
Here are a few shots of some wood and metal pieces in my home! Hope y'all have a fabulous and fun weekend! Until next time….
~Stacey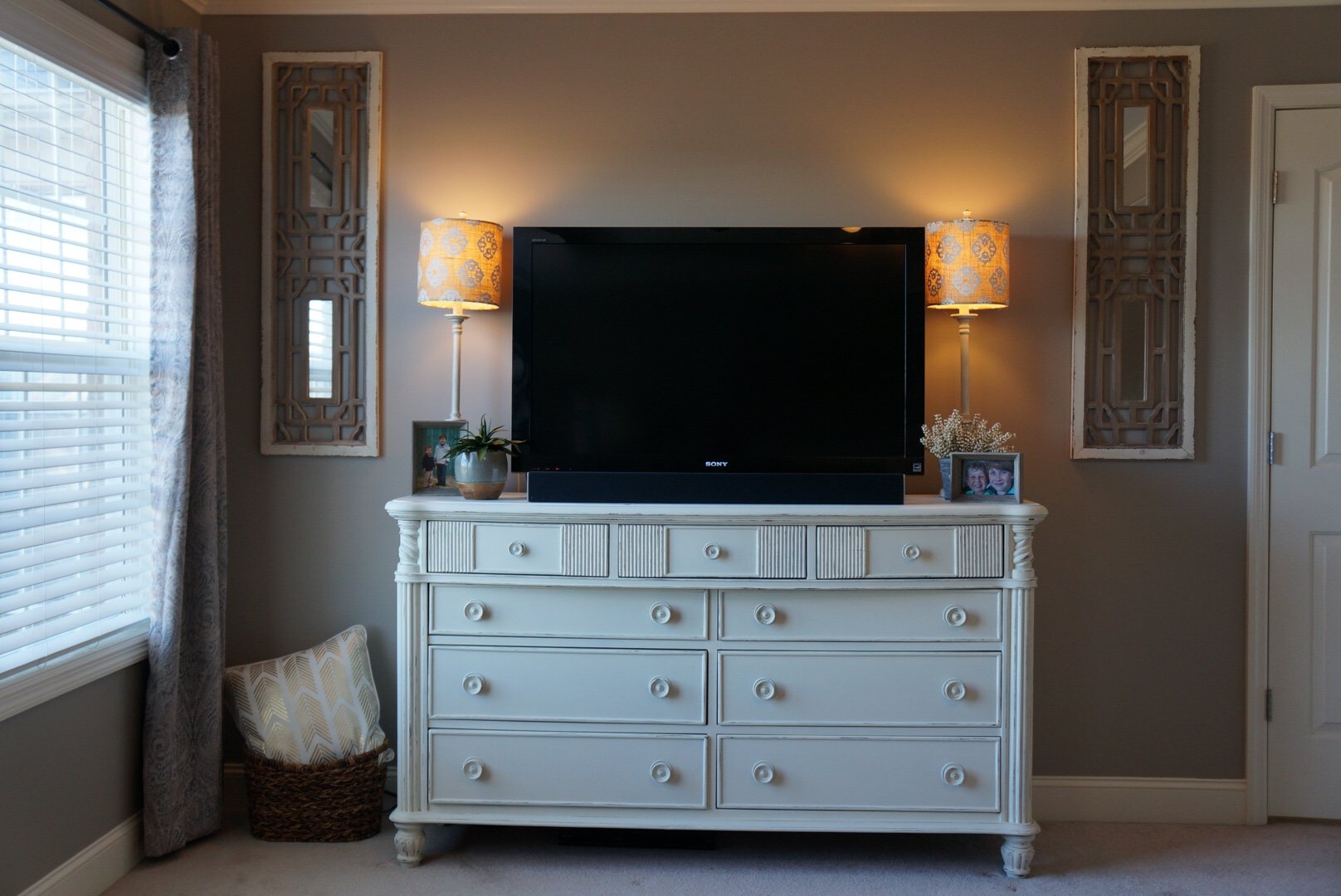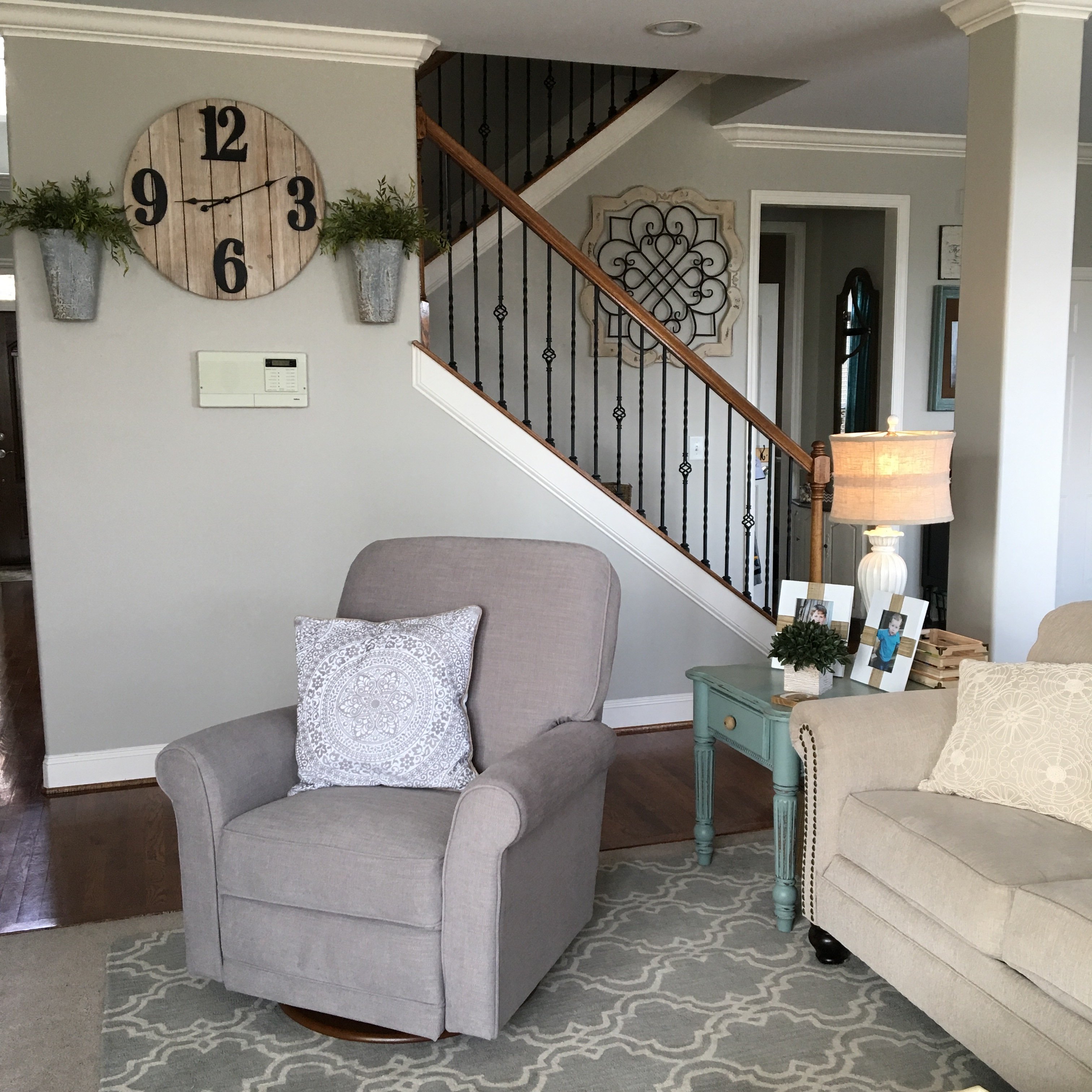 * We are a participant in the Amazon Services LLC Associates Program, an affiliate advertising program designed to provide a means for us to earn fees by linking to Amazon.com and affiliated sites.