It has taken me over a month to fully process my feelings about my first ever live event…Wilshire Live! It was so amazing and I'm excited to share more with you.
Wilshire Live was a 2 day holiday decorating and DIY event.  50 ladies from 20 states traveled in for it and we had a blast!
I say it has taken me a month, but I don't know that I'll ever FULLY process it all. 50 ladies. 20 states. How awesome is that?! Someone even drove over 16 hours from upstate New York! It meant so much to me to have them come in from all over!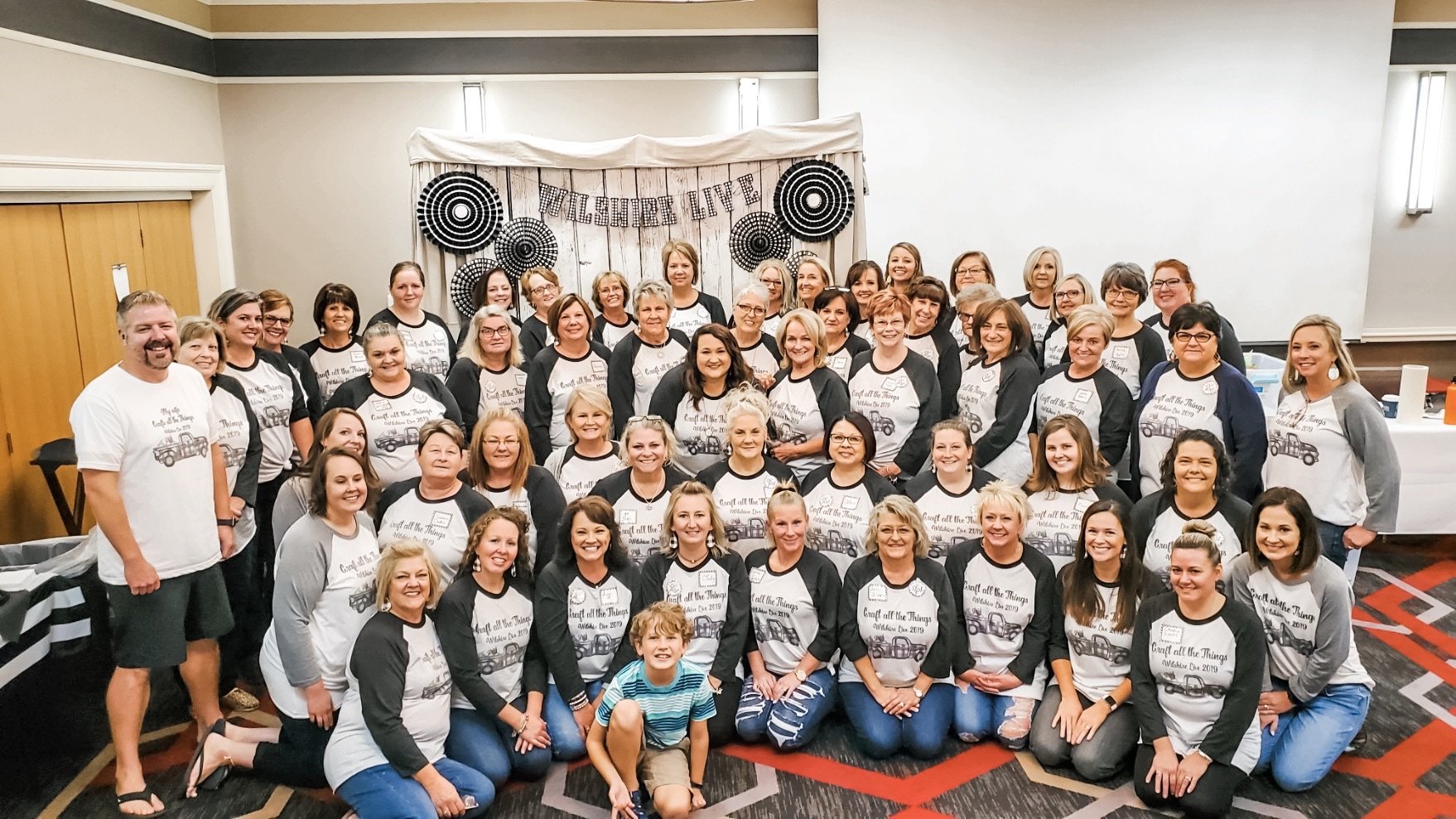 I'll never forget the feeling I had when Anthony and I walked out of the elevator to head into the event room and there was a lobby full of ladies waiting to enter! They cheered and clapped and it was surreal and amazing to see their faces and then get to hug their necks as they entered the room!
The room was all set up with…buffalo check of course! Each of the ladies had a swag bag waiting on them at their seat and I can't wait to show you all the goodies that were in them thanks to some AMAZING sponsors!! We can't forget their cute t-shirts made by Andrea at Birch and Stitch Collections!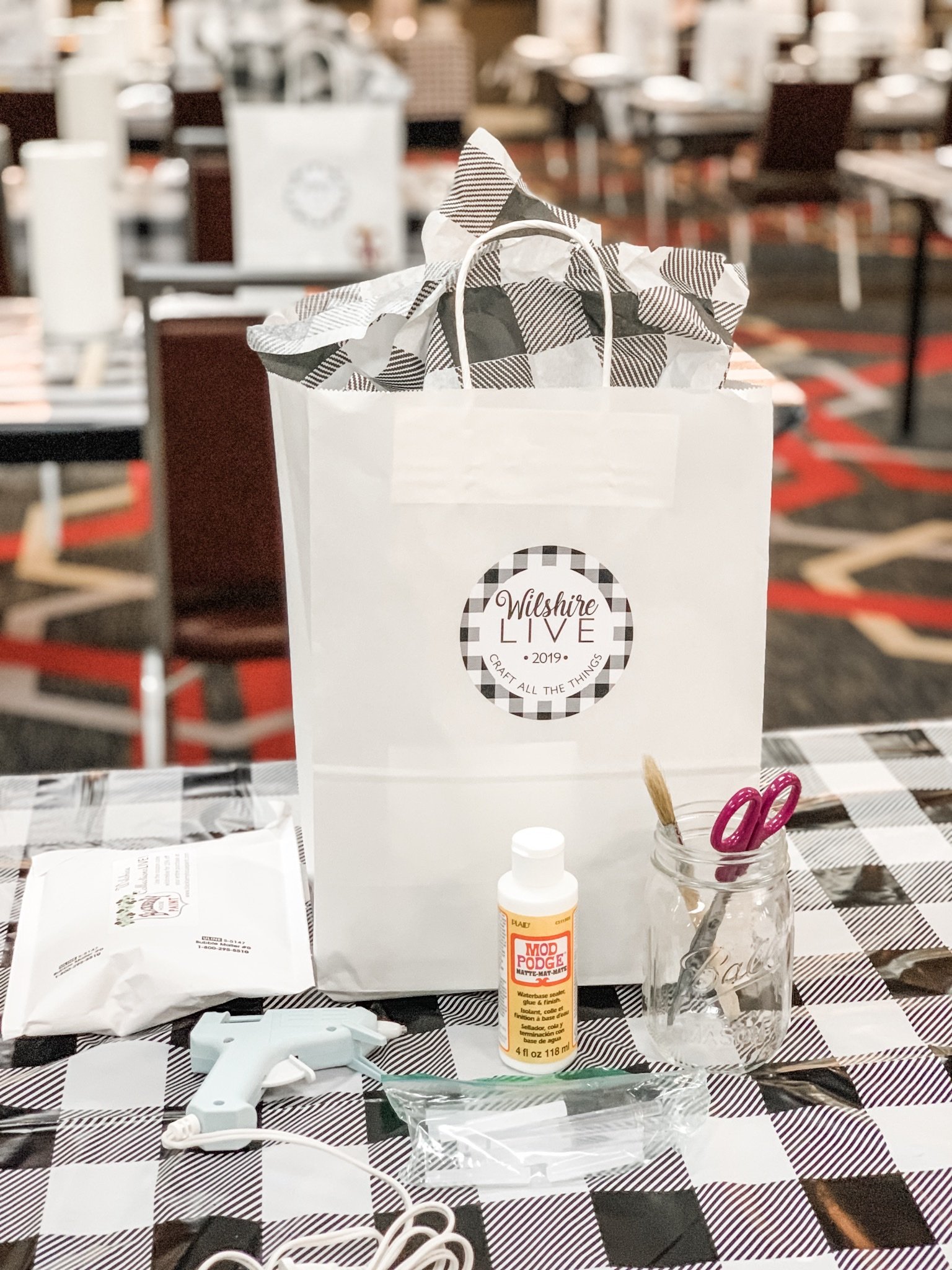 We started Friday with some fun, pictures and shopping! These awesome ladies just about sold me out of the cute decor right away!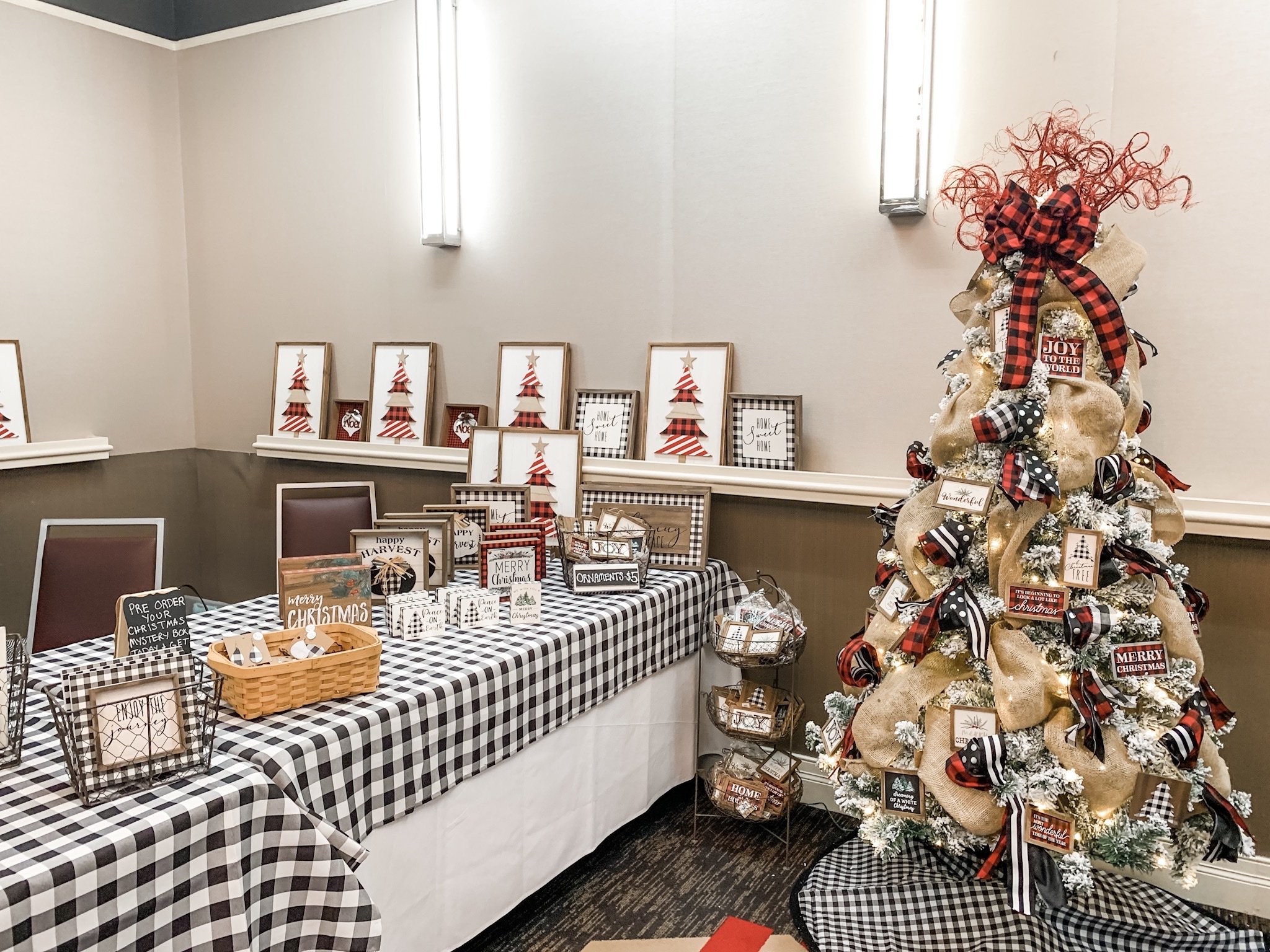 I can remember sitting there looking out over the room and thinking- I can't believe this is my life. I decided a while ago to live out God's calling on my life and it has taken me to places I have never DREAMED it would. I never want to take one second of this life for granted and how special this weekend and these ladies are!
Here are the 2 crafts we made on Friday.  Aren't they adorable?! The ladies loved them and we had so much fun crafting the day away together!
I was so excited to have my boys come up Saturday morning to meet everyone. Tyler kicked off the day with some jokes which was just too cute. And even Parker who is a teenager told us "that was so cool." They both loved being a small part of it!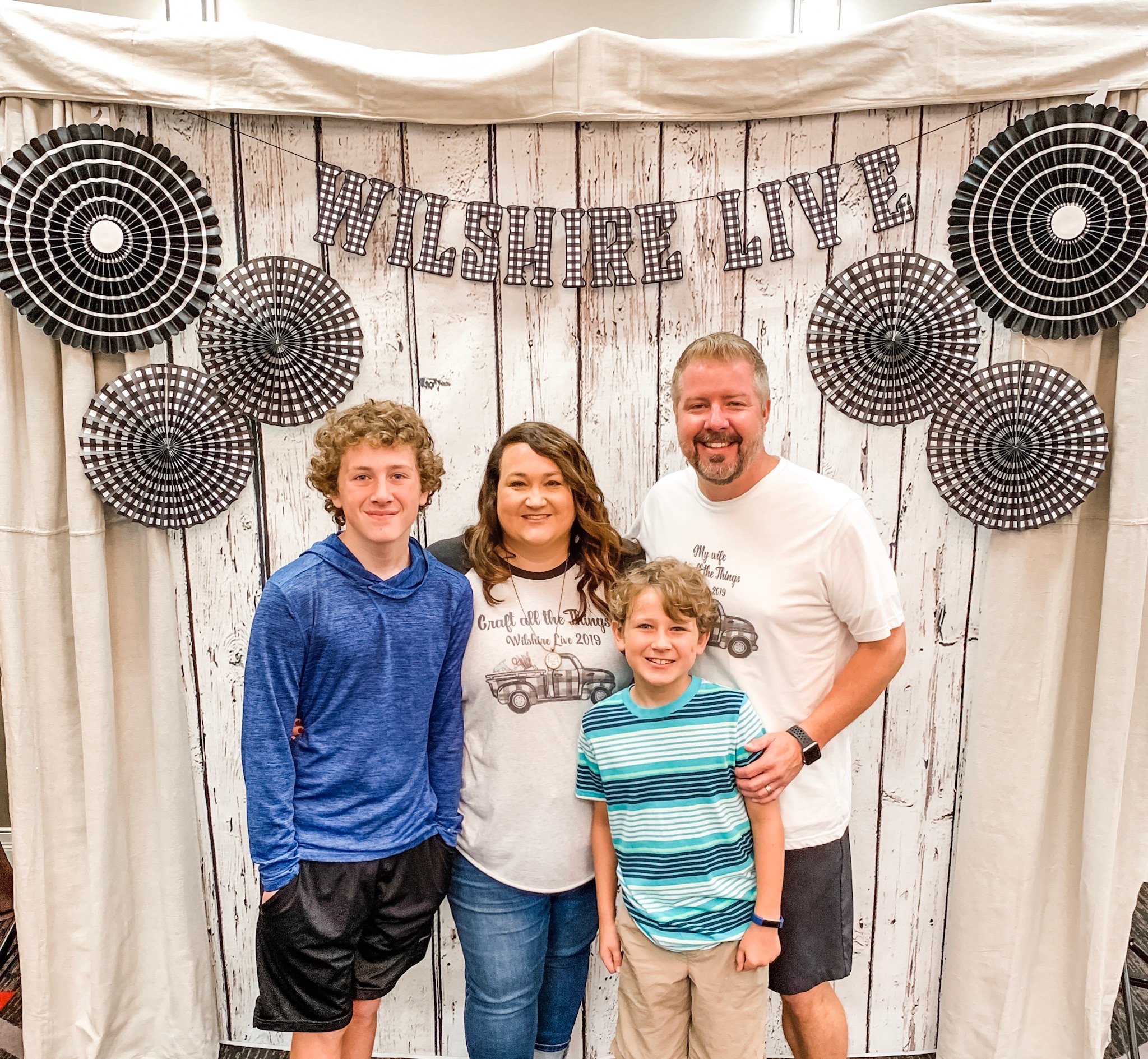 Saturday was another full day of crafting and fun! We made 2 adorable Christmas projects. I loved how each lady made the trees their own!
Brooke from Re-fabbed was a guest on Saturday and did another cute Christmas craft with them. Everyone loved meeting her too and I'm so thankful to her for coming and for her friendship!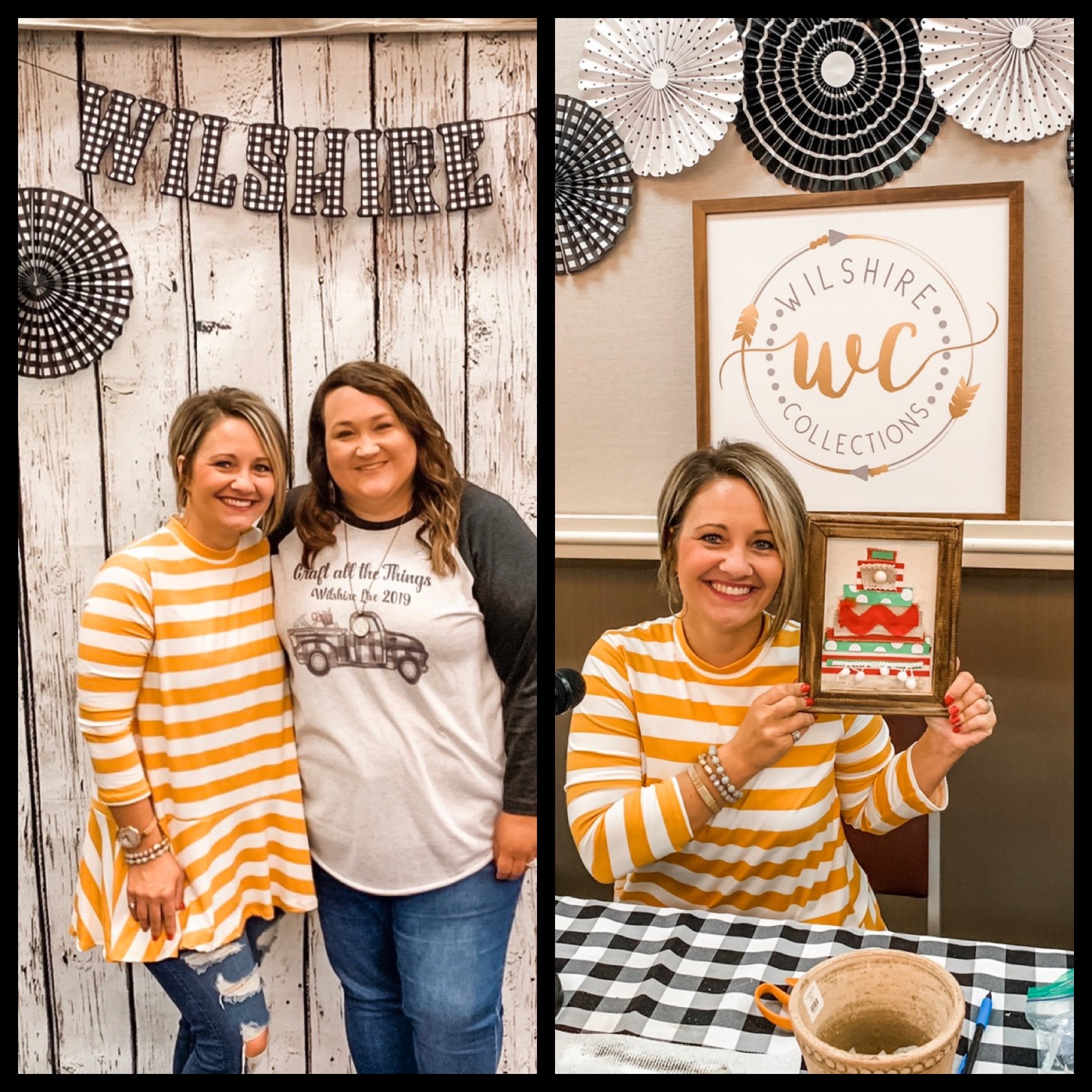 We ate lunch together, took more pictures, mingled, shopped and did all the things! We also gave out door prizes throughout the 2 days, thanks again to so many awesome donations! Each lady there went home with a door prize- amazing!
We ended the day Saturday by premiering my brand new tree tutorial video for them to watch! I then did a little q and a on that and showed them a few extra things.
The thing I loved the most about this weekend was not the cute crafts. It was that the weekend was about SO MUCH MORE THAN CRAFTING!!
This is me with some of my DC (decorating community) girls! It was SOOOO good to meet them in person!
When you fill a room with ladies who all have a common love, instant friendships and connections are going to be made. Ladies were exchanging numbers,  going to dinner and shopping together, etc
There was a vibe to the room and a vibe to the whole weekend. It was upbeat, fun and felt like a group of ladies who went way back! Truly special and so hard to put into words.
Anthony and I closed out the event (his speech made me and several ladies cry!) and it was so hard to say goodbye and see it come to an end. Everyone was asking and yessss there will be another one (just nothing on the books as of yet).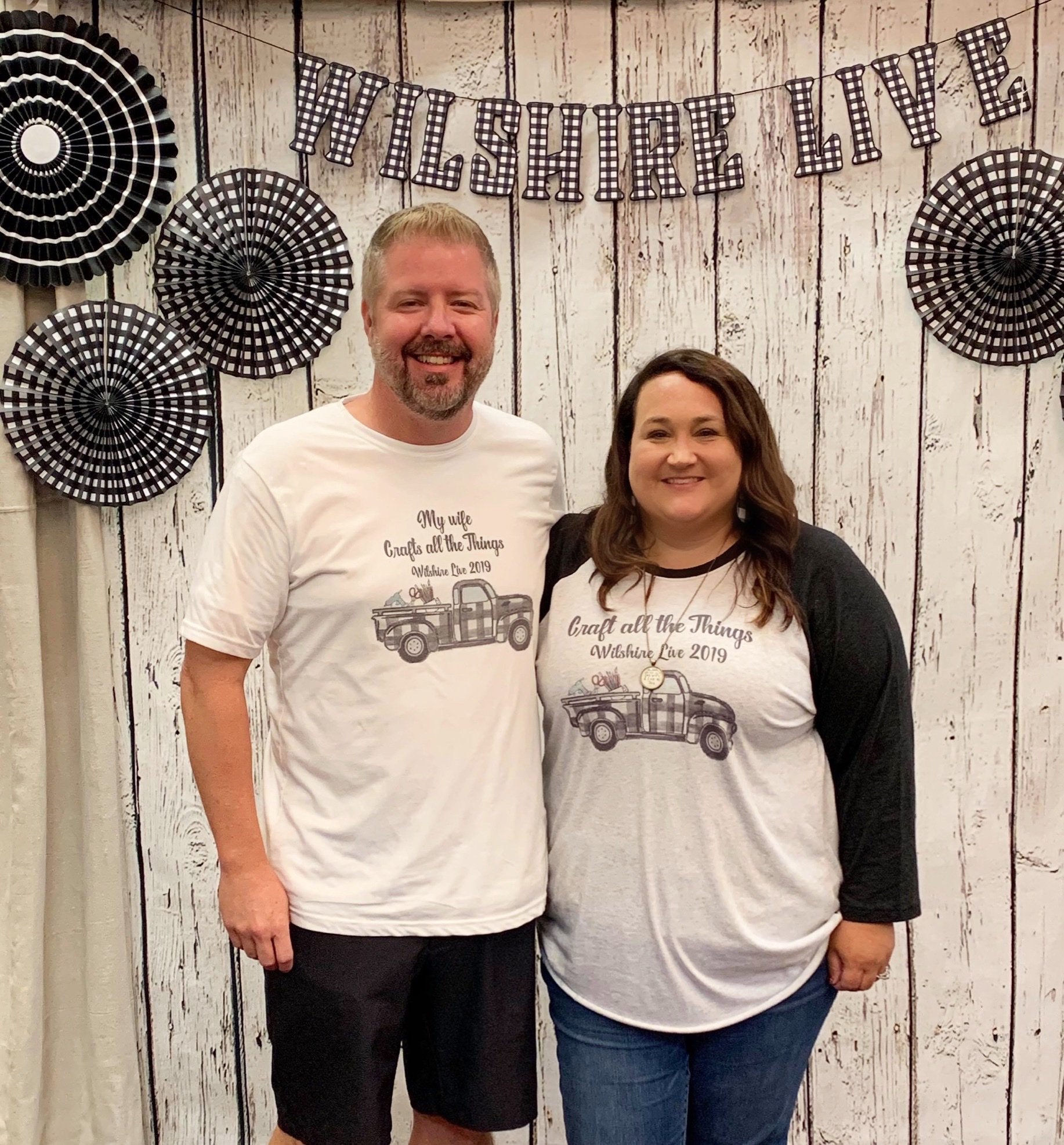 I could not have done any of this without the help of my family and friends who were by my side the entire 2 days. I'm truly so blessed! 
Thanks to Angie and Anthony for all of their behind the scenes help! My parents for being there and their support. My awesome helpers- My sister Blair, Stacey H, Kristan W and Jen S! They worked their tales off to make sure everything went off without a hitch!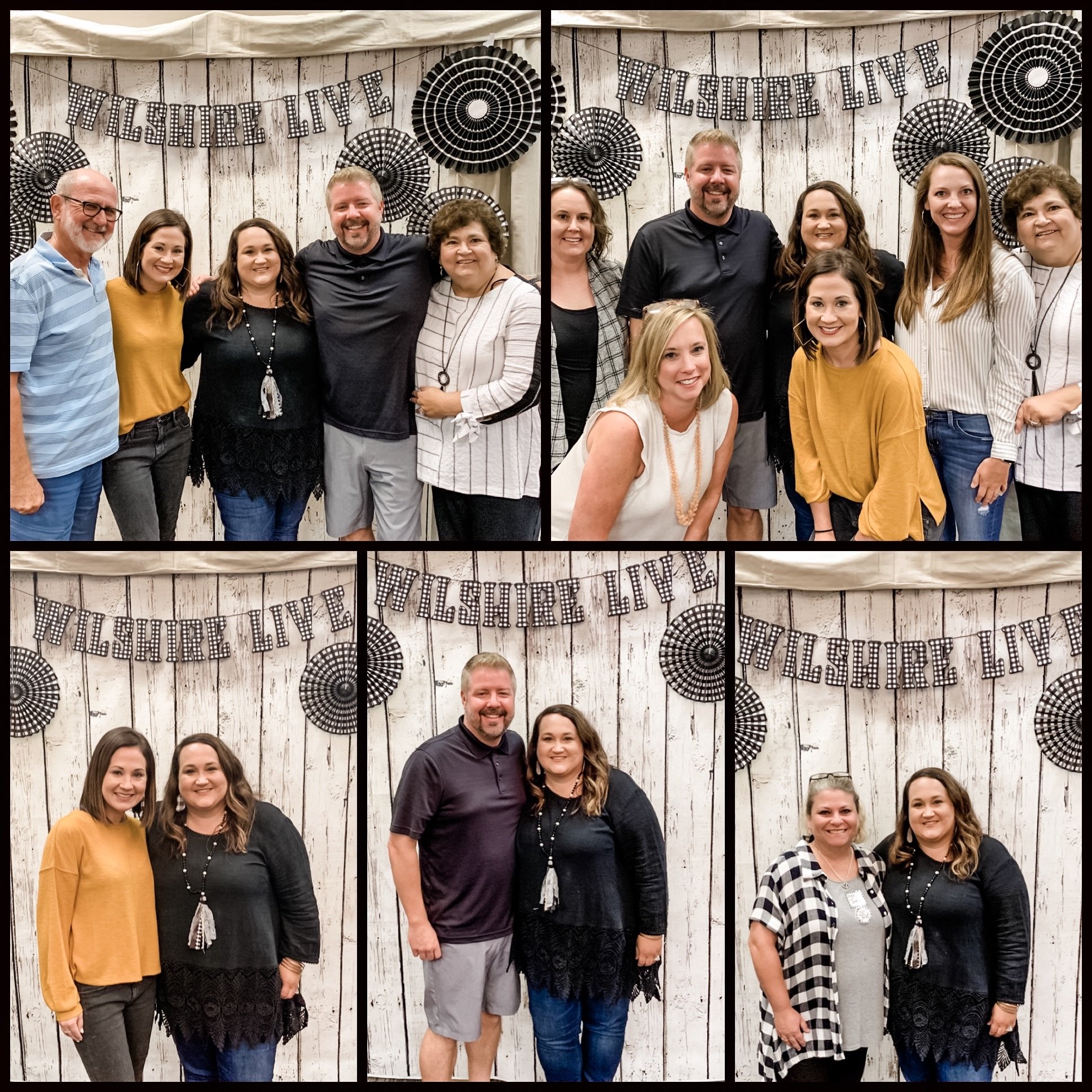 We were wore out at the end, but I would do it all over again and I PLAN TO NEXT YEAR!!!
A HUGE thanks goes out to Blackberry House Paint for being our platinum sponsor and donating all the paint used at the event! Each lady went home with some swag from them as well. So awesome! Folow them on FB here and shop their website here. Use code wilshire for 10% off!
Please give some love to our other sponsors as well!
Swag Bag Donations
Faith and the Farmhouse Candle
Door Prizes
Faith and the farmhouse Candle
Remembers Maine
Old time pottery
Kayla Chesterfield
Malissa Martin
Megan's Menagerie
Angie Jones
I hope to meet even more of you in the future at a live event! Let me know if it sounds like something you would love to do?!
My heart is full and I will never forget these 50 ladies for helping to make my first ever event so special!
until next time…
~ Stacey