It was about that time again to switch up my entry way spaces! And this time I took them straight from Christmas to Winter! It's usually a pretty easy and fun thing to do and I can't wait to show you!
Come get some Winter decorating ideas for entry ways that will hopefully give you some inspiration for ways you can incorporate these looks into your own home.
I decorated both of these little spaces live inside my Decorating and Creating community which made it even more fun and more special! Let's start with the bench by my front door!
You know I had to use this flocked tree from Target that I got before Christmas! The little cozy sign from Hobby Lobby and house from Target went perfect with it.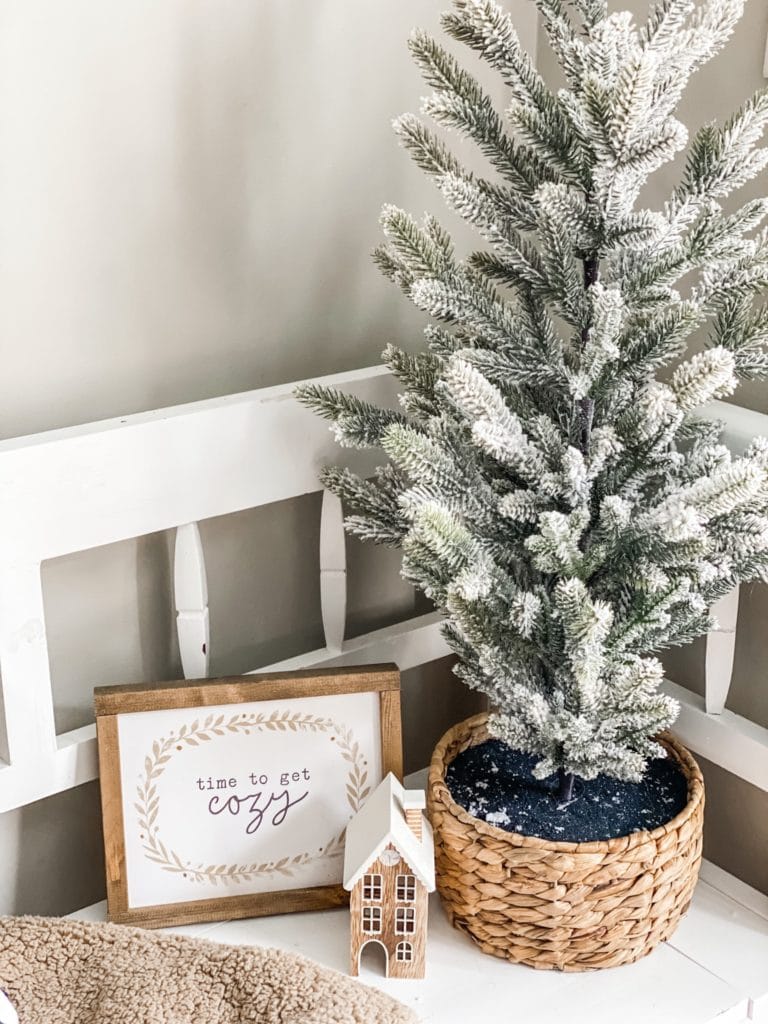 The DC Girls told me I needed a tan throw for this bench and THEY WERE RIGHT! It looks soooo good with my buffalo check pillow!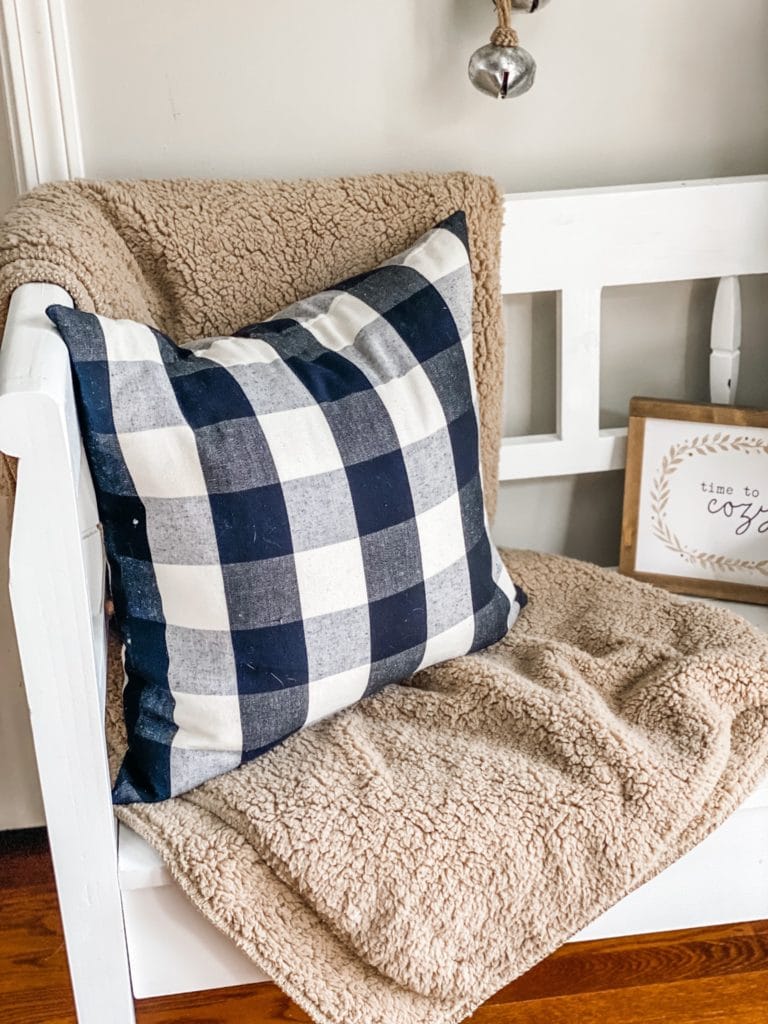 Up top, I've got 2 DIY projects that I've done along with my hobby lobby bells!
That's it…simple yet makes the perfect statement for some winter decorating cuteness!
Next up…my other little entry way piece! I just added a little tree inside this birch container, a little house and my lamp (From jcpenney online but sold out).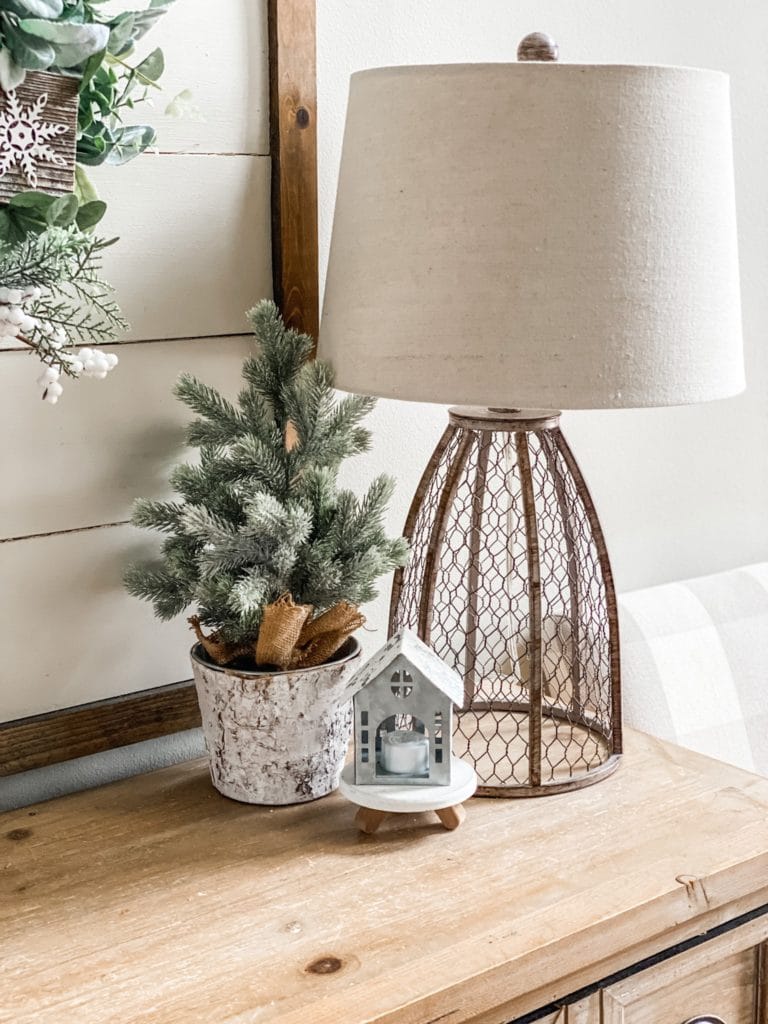 On the other side, another smaller Target tree, Target house and snowflake sign from Anchored Soul Designs.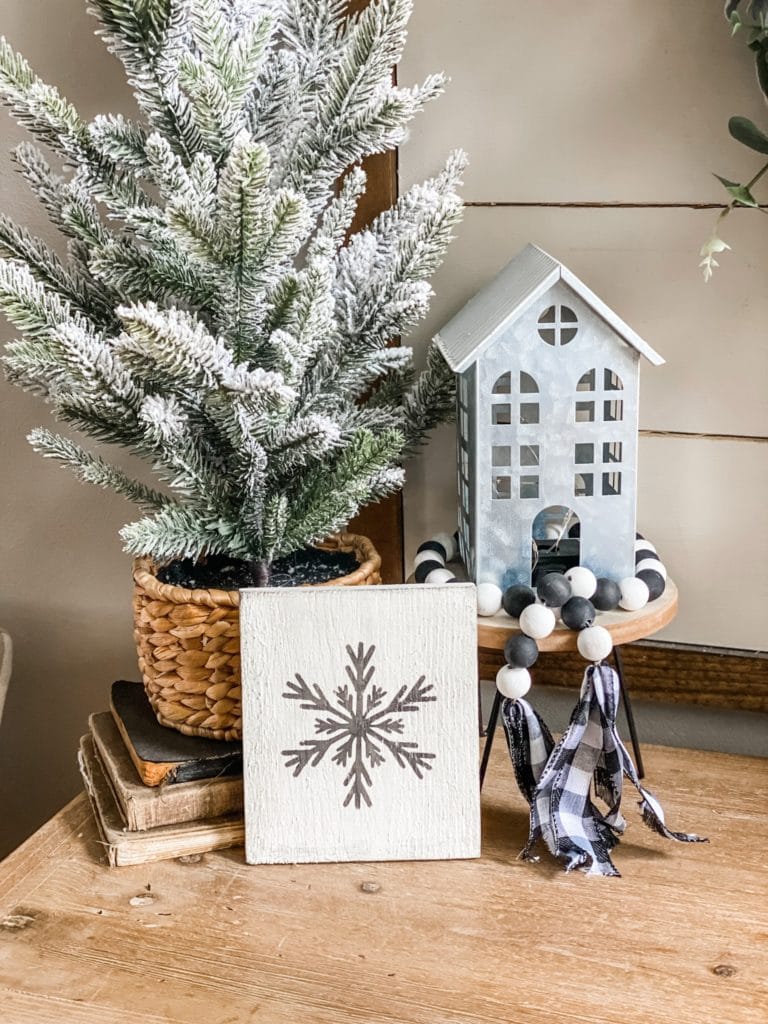 The wreath came from Walmart at Christmas and I just added some picks to it to "jazz it up" a bit, as well as my COZY DIY sign I made last year.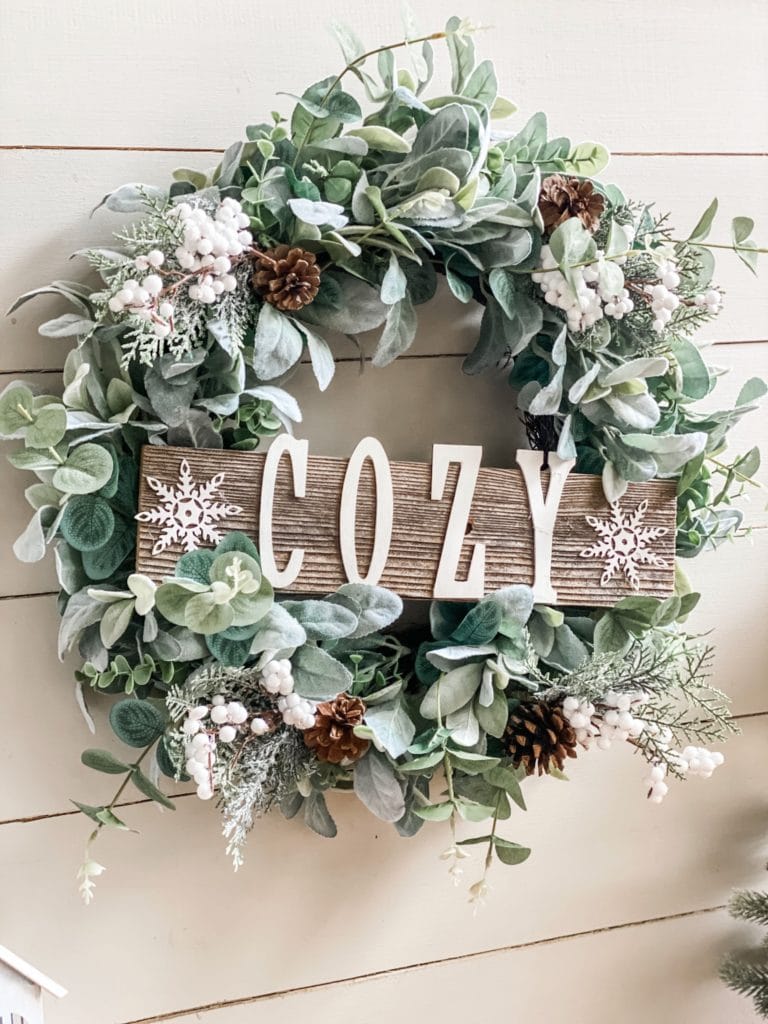 Doesn't it all look so cute together?!
I really love the way these spaces flow! In between those french doors is where my (new to me) office/craft room is and I can't wait to show you that as we continue to work on it.
Are you doing any Winter decorating this year?! If so, I hope you've been inspired!
Until next time…
Stacey