I love little wood beads and I'm betting you do too! They truly take DIY projects up a notch, don't ya think?!
I am going to show you how to make a wood bead wreath for your home that could truly be used ANY time of year in so many different spaces.
You really only need a few supplies for this!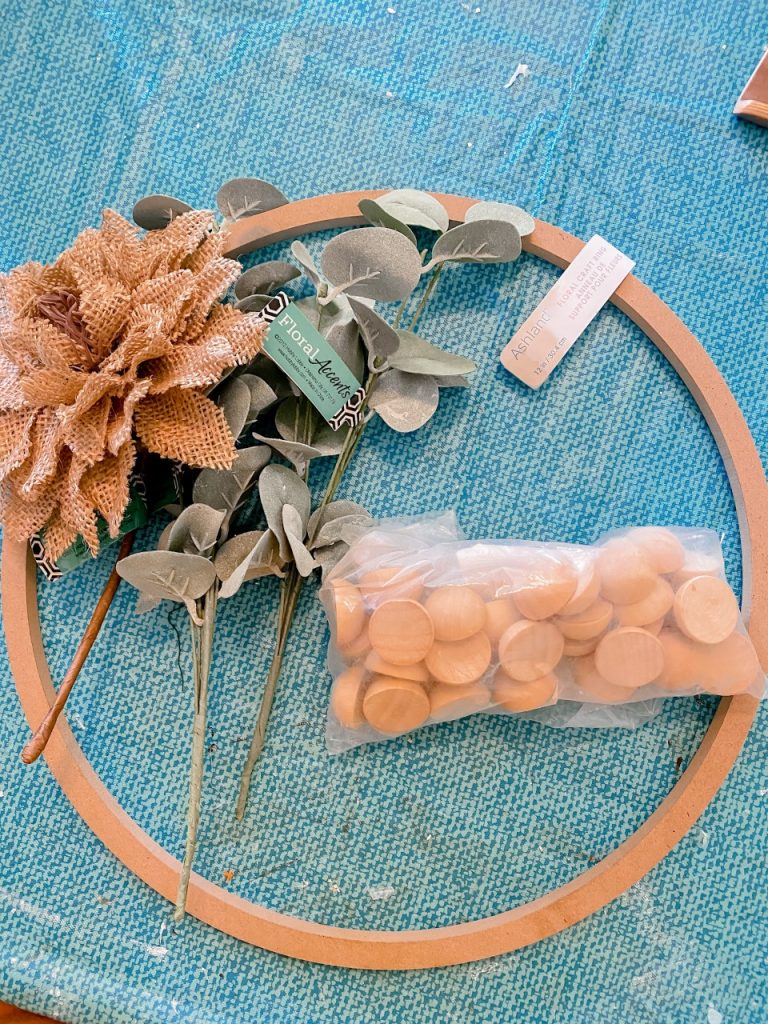 12″ wood wreath from Michael's (That is where I got mine, but you could do something else that is similar as well)
Wood half beads/sliced wood balls. I got mine from Amazon and the ones I am using here are the 1inch size.
Greenery of your choice
Hot glue of course!
This is what the wood ring is called from michael's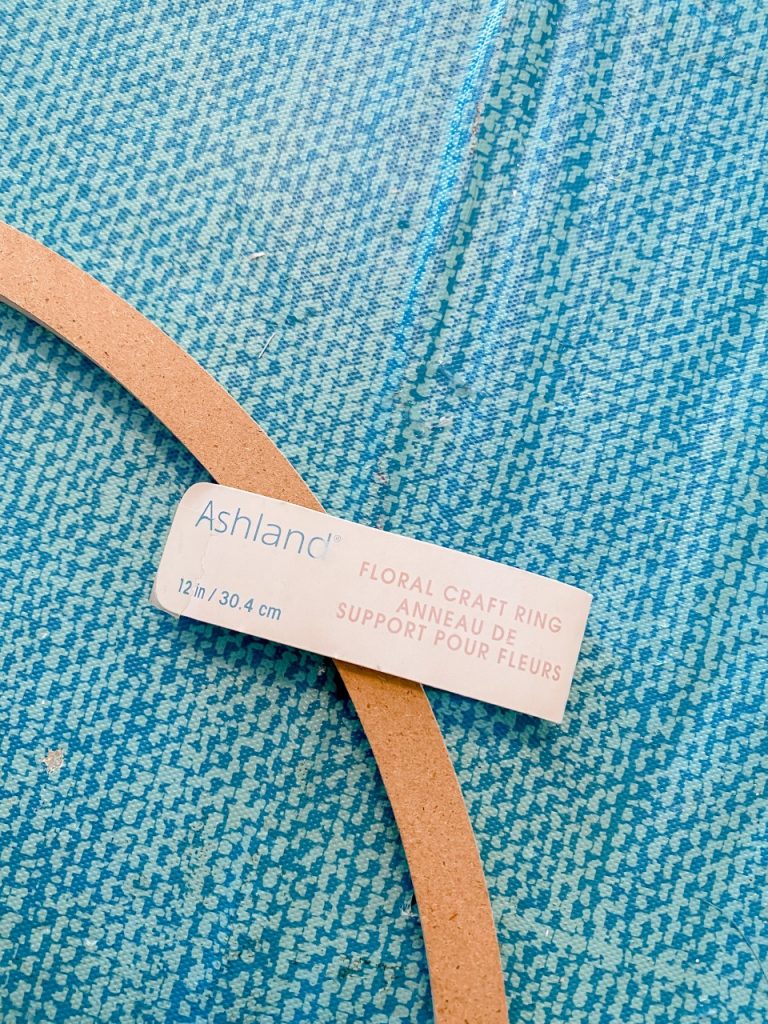 I simply took my hot glue and glued on each and every little half wood bead until it almost filled up the whole thing. It didn't need to go all the way around because I know I would be filling in the gap.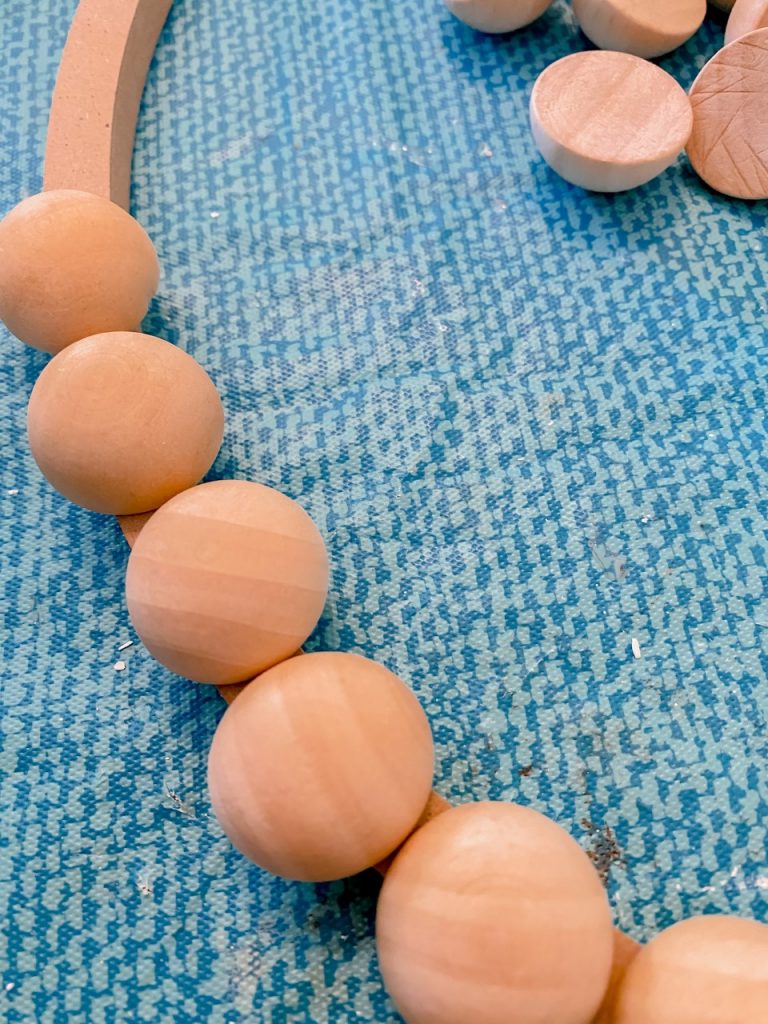 I ended up using 33 of the beads (you will use more than this if you use the smaller size beads)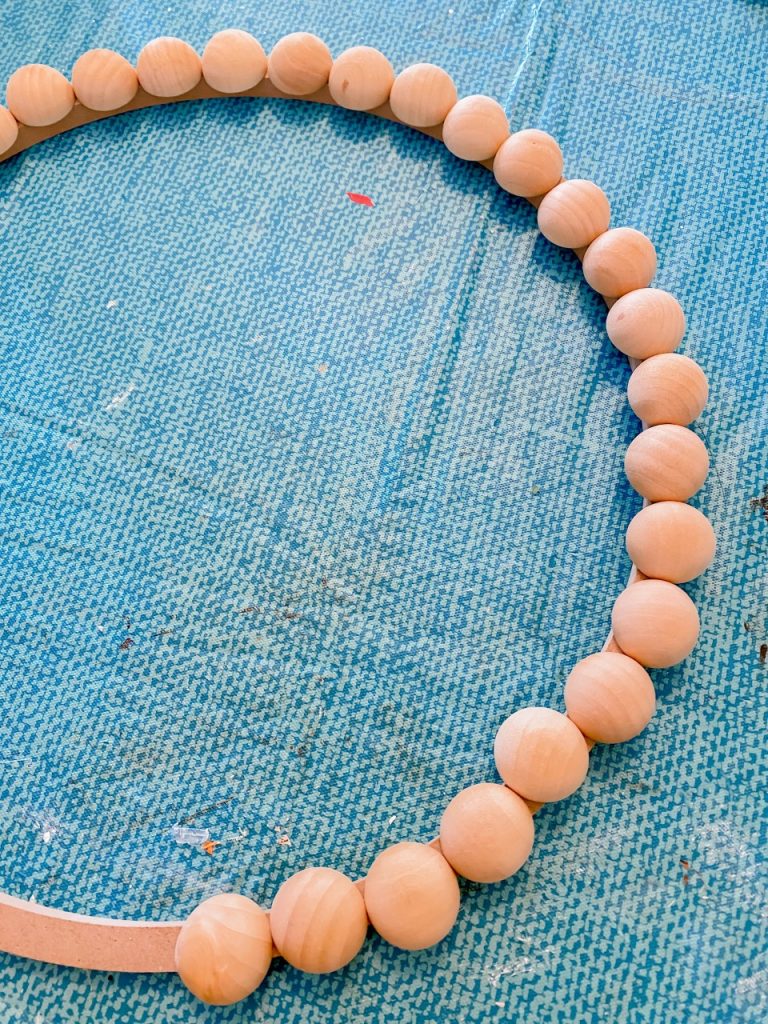 Once I had those attached, I attached this big burlap flower from hobby lobby to the middle. A little bit of hot glue and some floral wire was all it took!
Next, I added my greenery on either side. These little stems also came from Hobby lobby! I just trimmed off the ends to get them the size I wanted and then again wrapped them around the wreath form with floral wire to secure them.
How cute would it be to even change out the florals on this for different seasons?!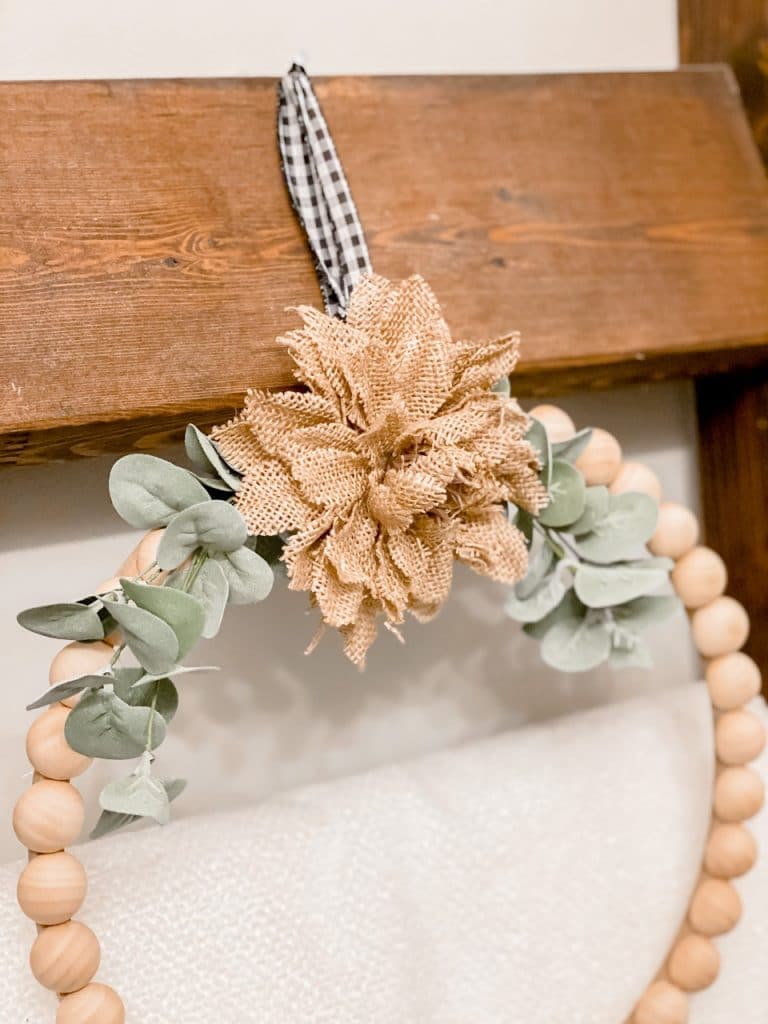 Last but not least, I just added a little buffalo check ribbon at the top to have something to hang it from!
I ended up putting my wood bead wreath on a little ladder I have in our downstairs guest bath, and I truly think it looks adorable there. What do you think?!
I hope this inspired you to get creative and make a wood bead wreath for yourself!
Until next time…
Stacey