Have you heard the buzz? Ladies everywhere are falling in love with "cube crafting!" Let me explain!
I've got the cutest wood cube craft idea for you using printables! These are so easy to make and truly adorable for trays!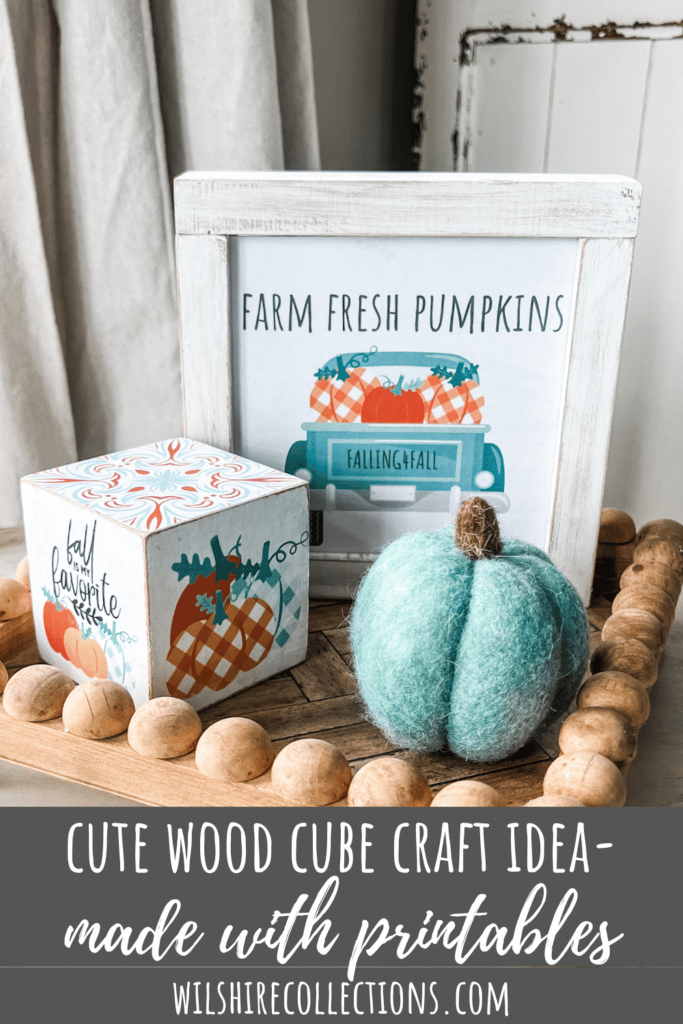 I don't know about you, but I'm always looking for cute decor pieces for my trays. The bigger items are usually easy to figure out, but sometimes those smaller items can be tough. In walked in the cube…
When I saw this cube shaped wood block from Michael's, not only did I know I HAD to have it…but I also knew I HAD to create a printable bundle to use with it! In walked this cute bundle…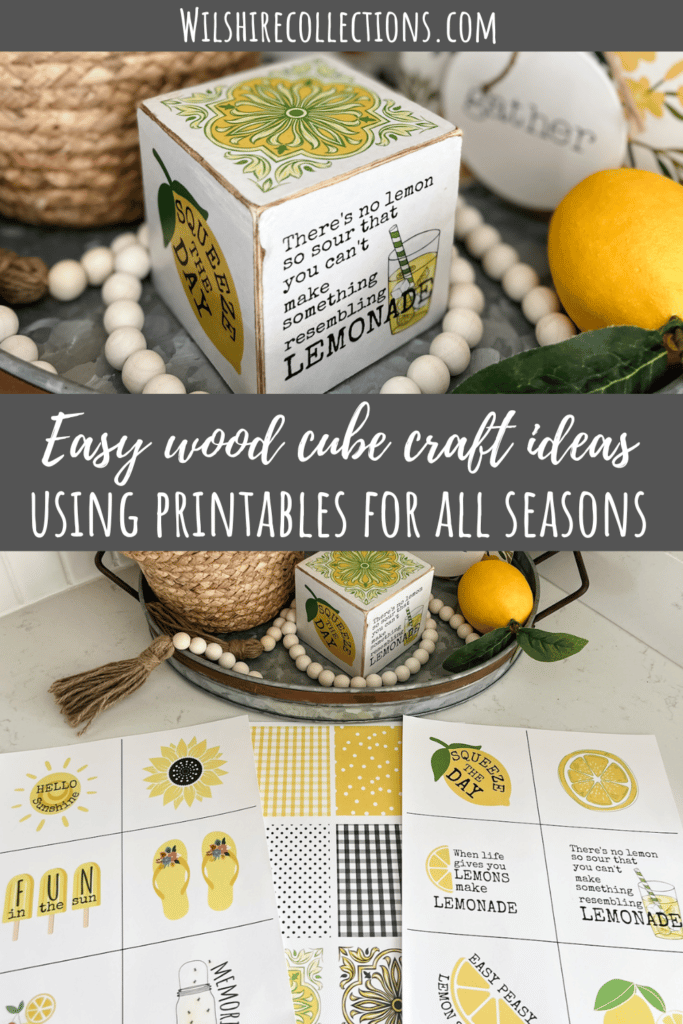 The above lemon one was a 3.5 in cube from Michael's, but I design these bundles so they also work with these 3 in wood cubes from Amazon, or the 3 in cubes from Dollar Tree if you're lucky enough to find some!
The process is so simple!
Grab your favorite cube printable bundle here!
Print your printable bundle on regular paper or cardstock (I like regular paper for this)
Grab a 3 in wood block like this or a 3.5 in wood block like this
I stain my wood block first (using waverly wax or watered down brown acrylic paint)
Pick which images you want to use for each side and cut them out.
Mod podge each image on, one at a time.
After each image is down, I go ahead and take a medium grit sandpaper and sand off the excess paper. I also distress around the edges to let that stain from step one show through! (You can distress as much or as little as you want)
Seal the top of paper on all sides with mod podge once dry
Find a cute place to display it!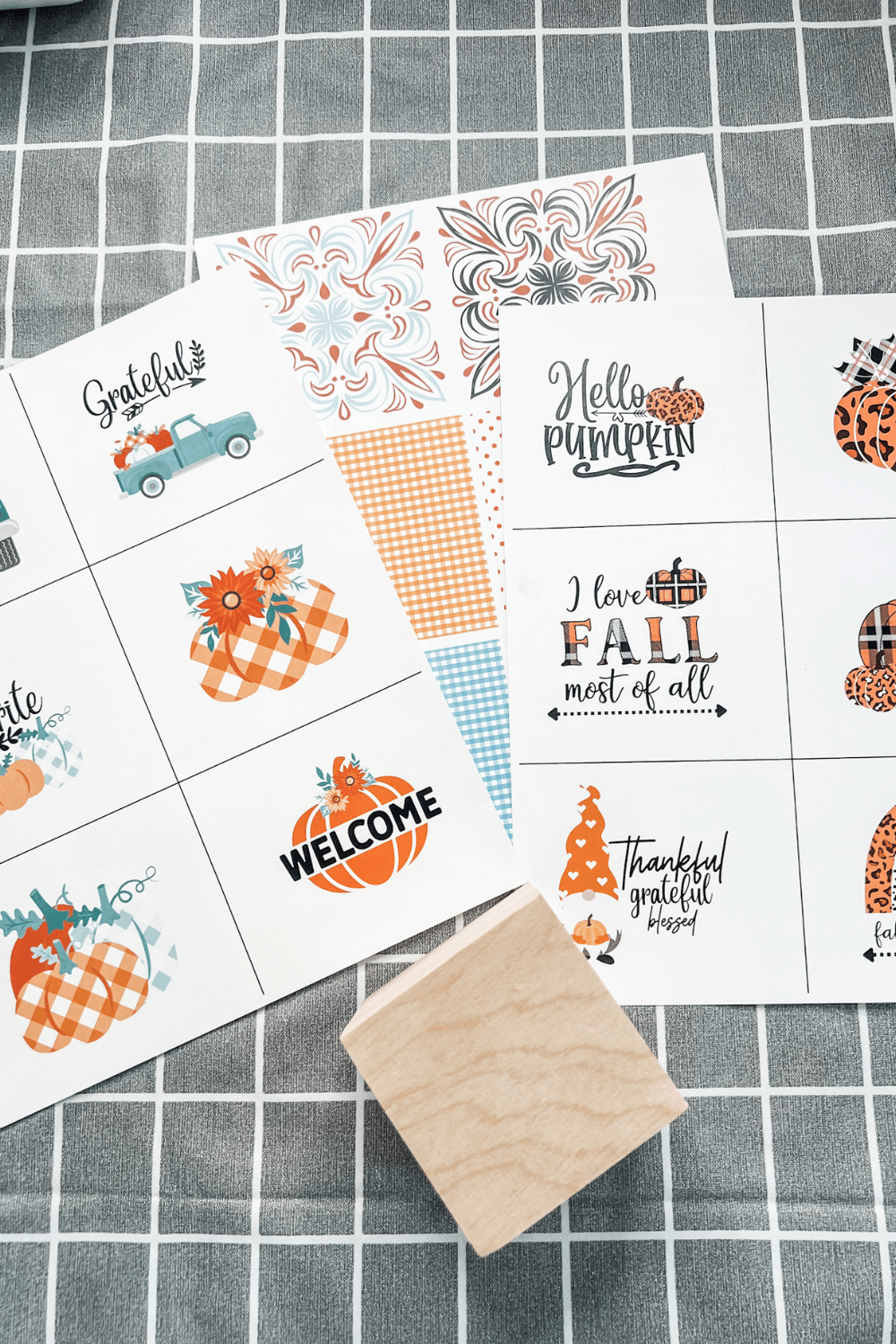 AND YES!! I'll be designing these for all the seasons and reasons so you can do lots of wood cube craft projects! You can get the printable bundles on my website here, or be sure to check out my printable club where you get the best deals on multiple printable bundles each and every month.
Here are a few cubes I've done so far. Which is your favorite?!
Hope you'll try out this wood cube craft idea and let me know how you like it! Happy crafting!
Until next time…
Stacey