If you know me, you know I LOVE some buffalo check! I've loved it for several years now, and each season I think of fun ways I can incorporate it into my home.
Check out these 10 buffalo check fall decor ideas and be inspired to mix it in with your fall decor this year too!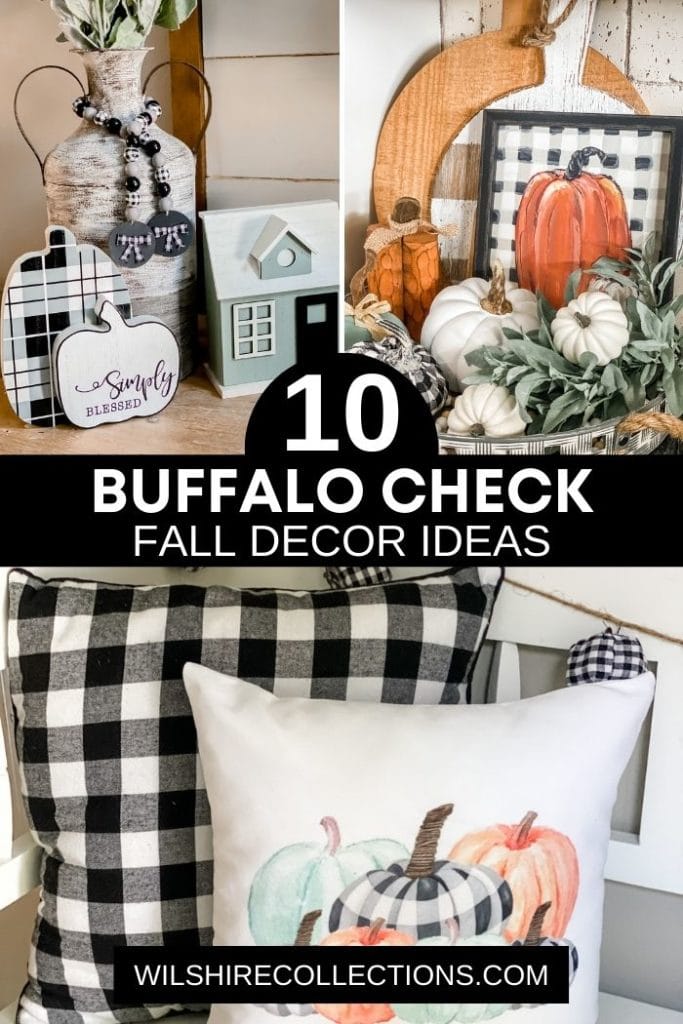 Let's get right into where I like to incorporate buffalo check into my fall decor and where you can too!
Pillows! Pillows are NEVER a bad idea. You can check out some cute covers I have available in my online store here! I love the one shown here in this post, it has all my favorite colors PLUS buffalo check!
Wreath! I took a simple lambs ear wreath and added some buffalo check picks that I got from Walmart at Christmas time to it. I also added the little sign from Walmart too. Instantly took it all up a notch!
Printable crafts! You know I love a cute printable craft, and it's such an easy way to incorporate buffalo check into your decor. Check out all the cute bundles available in my shop here!
Tray! You know I love to decorate a tray and when you add some buffalo check, it just makes it that much cuter. I love the one I did in my kitchen!
Mantel! This year I added some buffalo check into my mantel…give me all the buffalo check pumpkins please!
Wood bead garland! Make yourself a cute buffalo check wood bead garland and put it around a vase or in a tray! You can see how I made mine here.
Dough Bowl! Love buffalo check and have a dough bowl?! I used white, buffalo check and lambs ear greenery to create mine this year!
Coffee Bar! If you have a coffee bar or station, find ways to incorporate some buffalo check there. I've got some cute buffalo check mugs you can even check out here!
Ribbon Pumpkin! Don't want to buy a buffalo check pumpkin? Make your own DIY ribbon pumpkin, the tutorial is here!
Pick a space! Sounds simple, but if you pick a dedicated space that you want to incorporate buffalo check into, you can really just run with it and make it your own!
Here's a few examples from around my home that I listed above! Are you getting inspired yet?!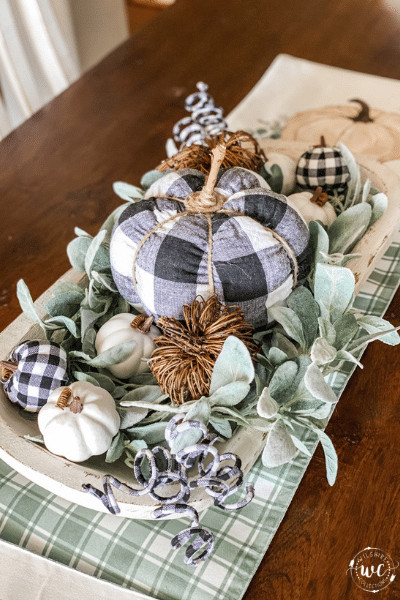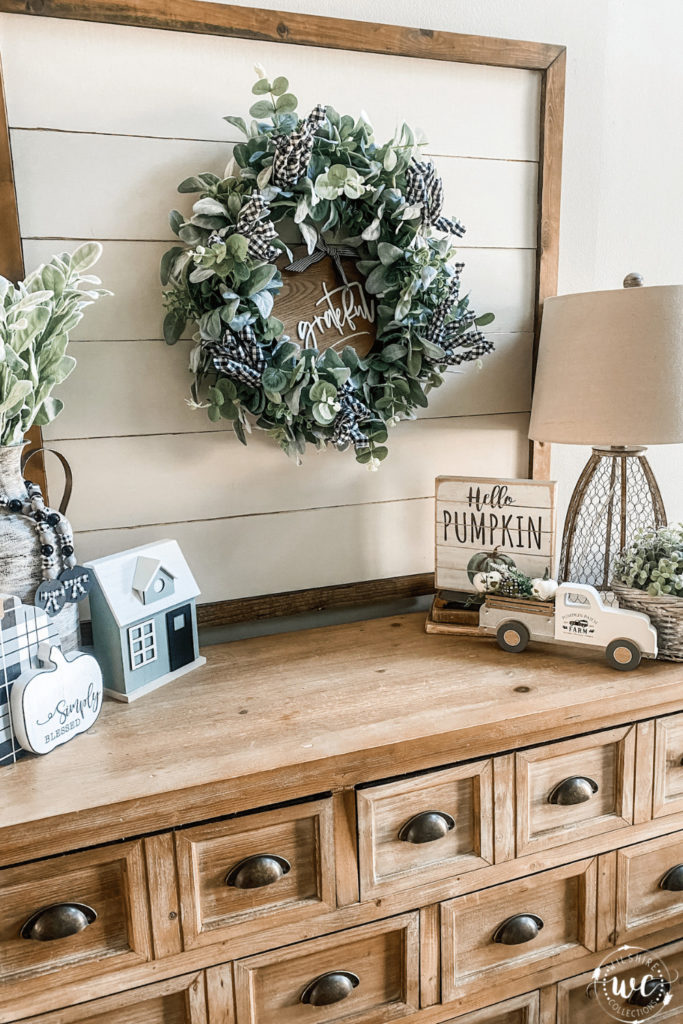 Honestly, even if buffalo check isn't your thing you can STILL take these tips and apply them to whatever it is that you love! That's what's so fun about decorating and DIY!
I truly hope you loved these 10 buffalo check fall decor ideas! Let me know if you are going to use any of them in your home this year!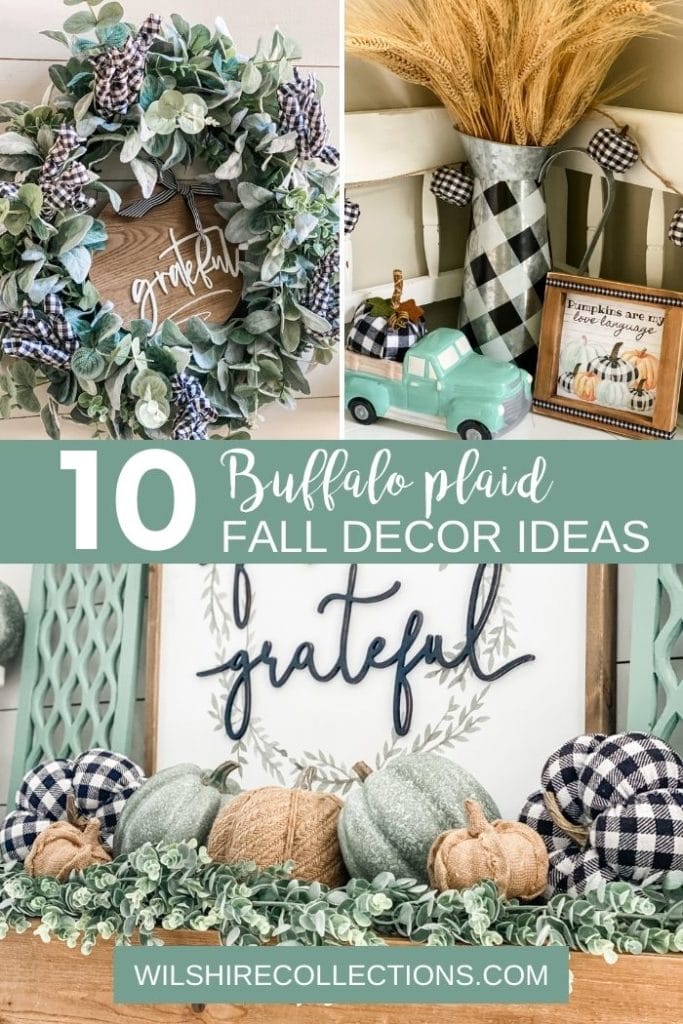 Until next time…
Stacey