I am officially in Spring crafting mode over here and ready to craft and decorate all the things!
These 3 Spring craft ideas are quick, easy and cute! Anyone can do these and you can of course put your own spin on them too.
Let's get to it!
Spring craft 1- DIY Hydrangea sign
I love hydrangeas this time of year, and this hydrangea printable is truly a favorite of mine from the pretty hydrangeas down to the saying! There was no doubt in my mind this was going to make a cute Spring DIY sign.
You can find the cute printable in my shop here. Then all I did was print it out on cardstock paper (you could use regular too), and find a surface that would fit this full sheet printable. For me, I had this cute sign I had gotten on clearance at Marshall's.
I painted over the joy to the world a bit with white to make sure it didn't show through, used mod podge to attach my printable and then went over the beads lightly with some Deco Art shoreline paint. That was literally it and look how cute this is?!
Spring craft 2- Reversible bunny
These little wood bunnies were out again at Hobby Lobby this year, so I knew I needed to do something cute with one! You could of course use ANY wood bunny for this.
Simply grab 2 pieces of coordinating scrapbook paper that match your colors, trace out the bunny on each side, then mod podge them on to the bunny. I used a small wreath from Target dollar spot to make a necklace and then added a few flowers from Hobby Lobby as a tail and to embellish the necklace.
So easy and so cute! Which side is your favorite?!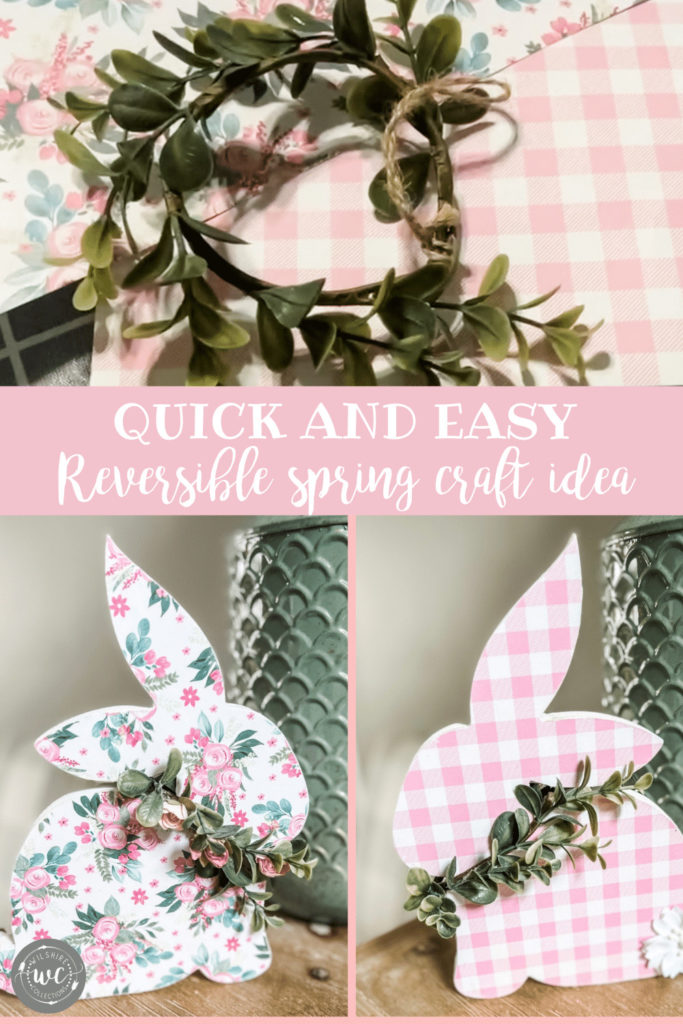 Spring craft 3- Hanging bunny sign
This one was inspired by some items I found at Michael's. I loved these little canvas bunny cut outs, and also got this wood surface there that I knew would be perfect with the bunny head!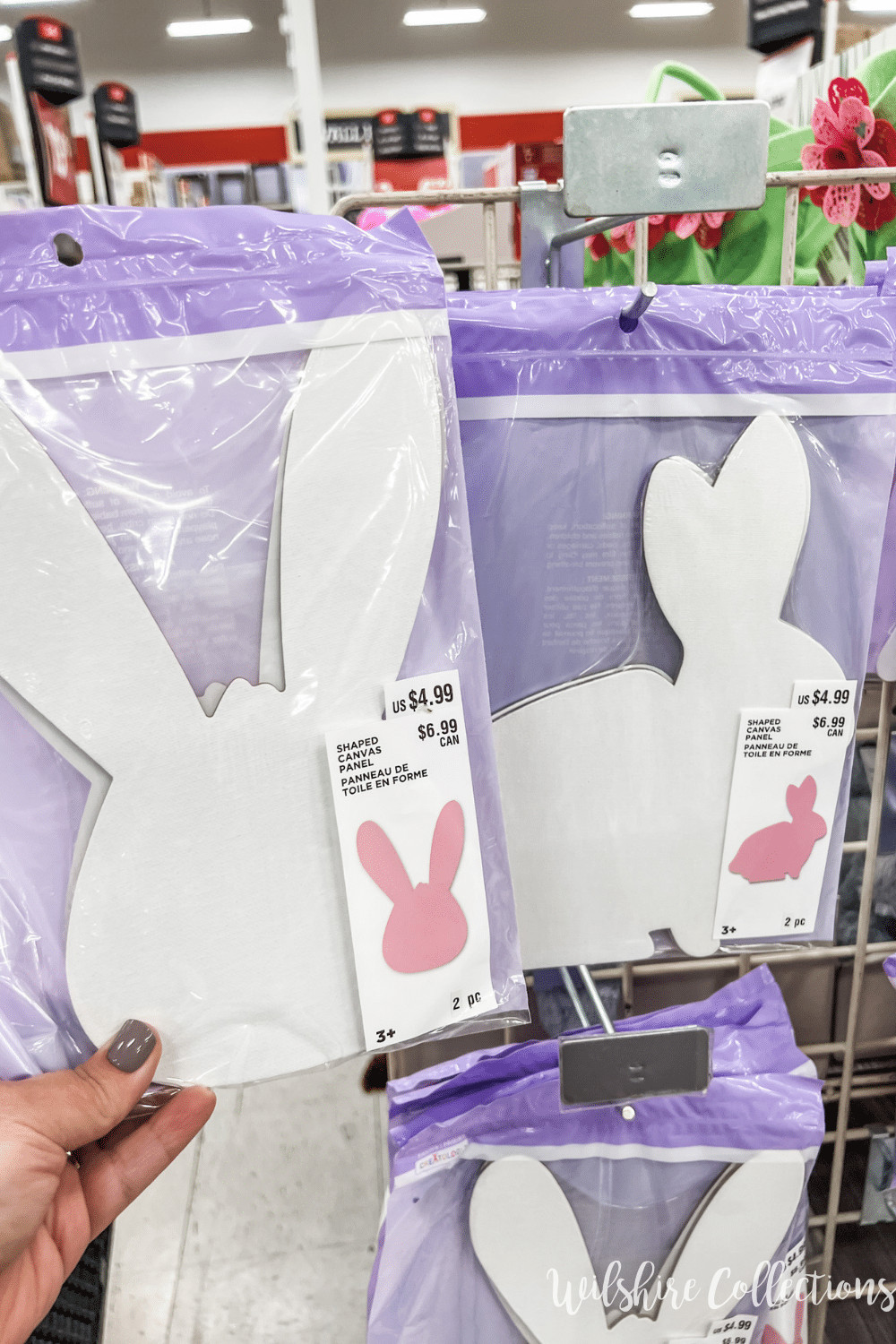 I painted the top part white, added scrapbook paper to the bottom (then used an exacto knife to cut the slits in the paper where the wood was split).
For the bunny, I used corregated scrapbook paper and painted it white, then used some coordinating scrapbook paper for the ears and added some flowers from hobby lobby for the little headband.
One of Stacey's simple bows was all it needed to finish it off and I truly think it turned out adorable! Again, use any colors that work for you!
What do you think of these 3 Spring craft ideas? Which one is your favorite and which one are you adding to your must make list?
Until next time…
Stacey