You know I've told you before that I'm a HUGE fan of having a Christmas tree in my bedroom. You can see the post about that and all the pictures of my tree here. But…I don't want to just stop there of course!
Here are 5 Christmas bedroom decor ideas to add to your bedroom this year to give it a festive feel without breaking the bank!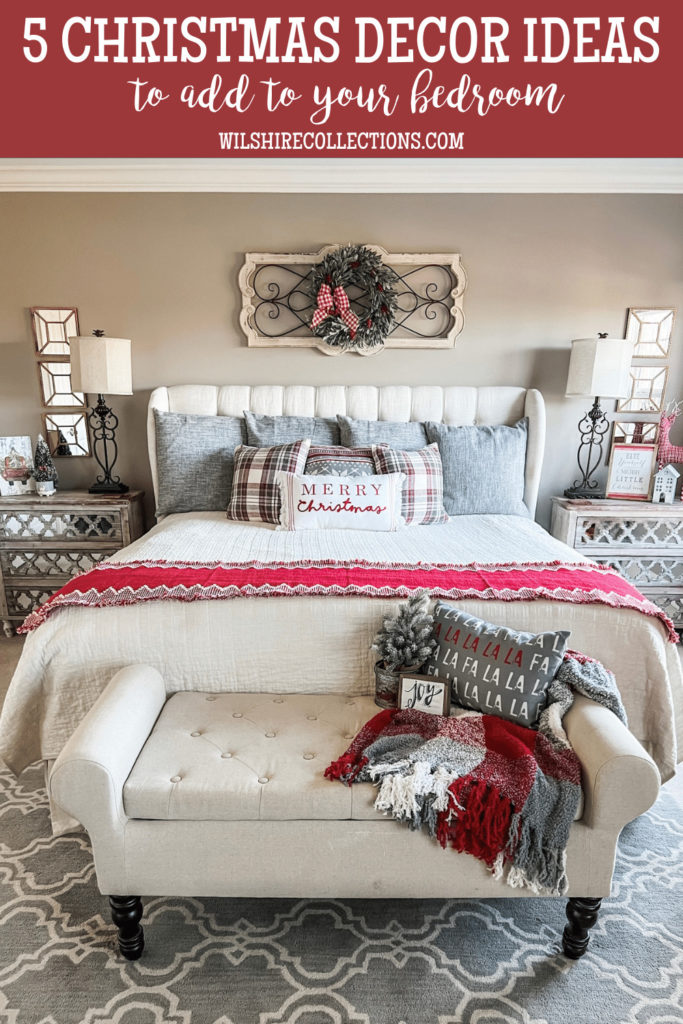 Here are the 5 main things I like to add to MY room each year to spruce it up a bit:
My tree (even if you just do a small table top one, get some twinkle going)
Seasonal pillows that match your room/decor…OF COURSE CUTE PILLOWS ARE A MUST!
Throw blanket
Christmas decor for nightstands
Greenery, wreath or garland where possible
And this year, I also used a hack I learned from my friend Brooke with Re-fabbed…I used a TABLE RUNNER at the bottom of my bed! How cute and cool is that?! GENIUS! Check out this Re-fabbed blog post with this hack and other home hacks! You could of course also use a quilt, throw, etc.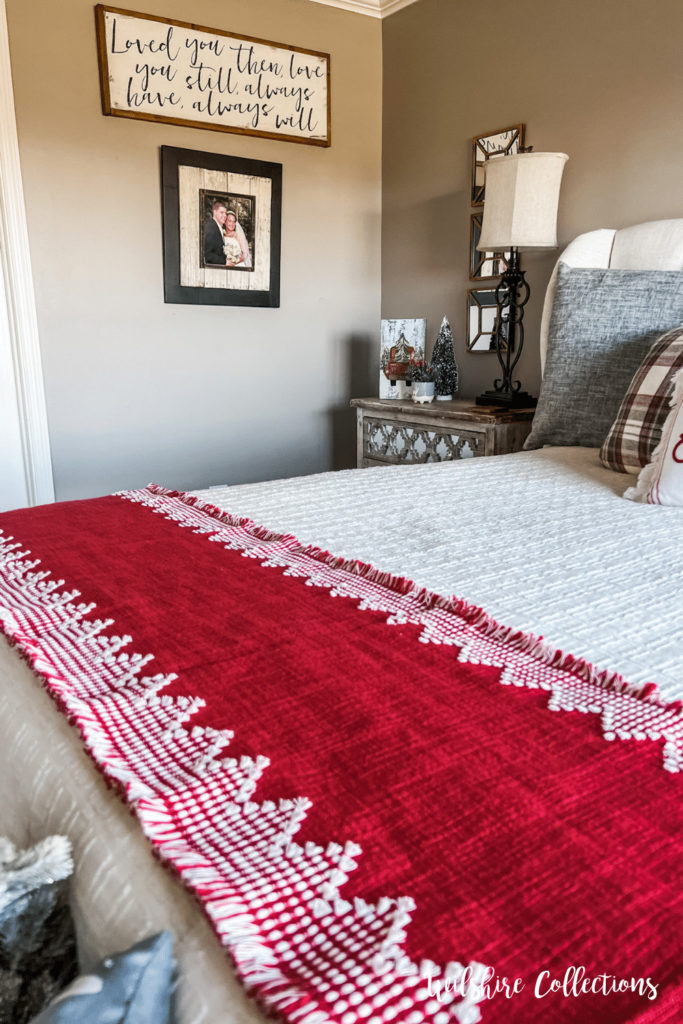 I love having a neutral quilt on my bed, because it makes it easy to swap things out like this for the seasons. And for those that will want to know…wall color is Sherwin Williams Perfect Greige.
I will be honest, almost everything in this room this year is stuff I already had on hand and have used in the past. I do not have any links I can share with y'all since it's not new and current items. Most things have come from Marshall's, Target, Kirkland's Homegoods, Old Time Pottery, etc. over the years.
What do you think of my Christmas bedroom decor this year? I hope you love it and will try adding a few things from the list above to your room too this year!
And in an effort to always keep it SUPER real over here…this is what the other half of my bedroom currently looks like. HA! Haven't put away my Christmas bins, getting ready to pack for a trip, etc…REAL LIFE STUFF Y'ALL!
One day maybe I'll add some holiday stuff over there and clean up…but not today 🙂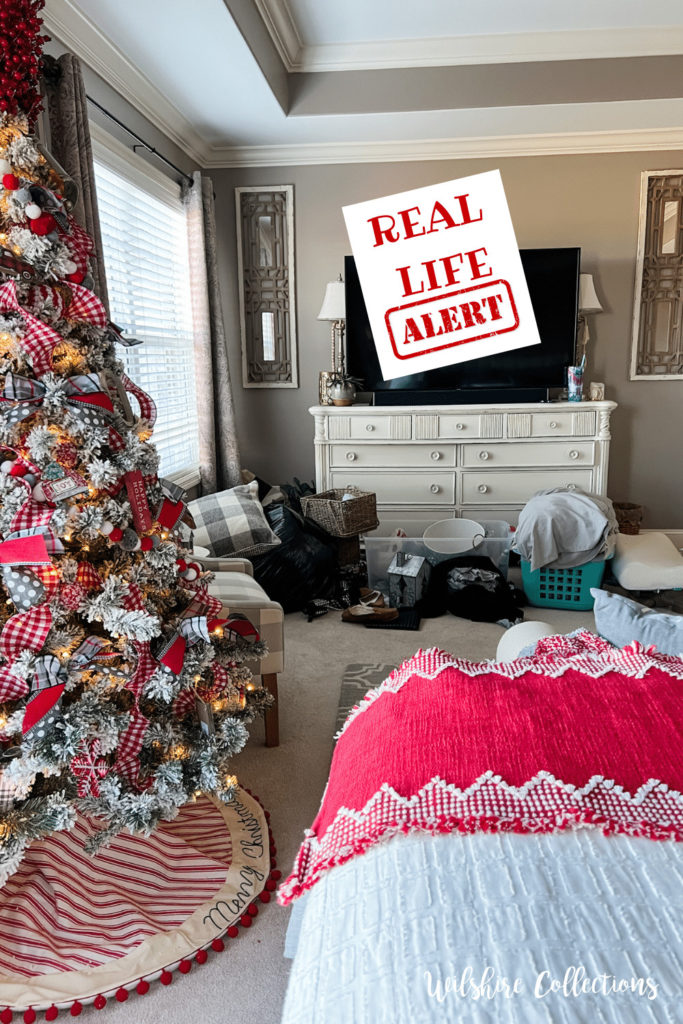 Until next time…
Stacey