I've got an adorable (and quick and easy) 5 minute Christmas craft idea for you, and there's a little story to go along too!
This 5 minute Christmas craft idea using a gift bag is literally so cute and it's quick and easy! It's is a win, win and sure to be a hit!
When I first recorded a video for FB, I actually started off with another project in mind and changed my mind mid way through (Doesn't that sound like a typical crafter…haha!) I had no idea that video would go viral, but I wanted to include some step by step instructions along with how I did it the 2nd time (with a small change from the video)! Here's the first one I made…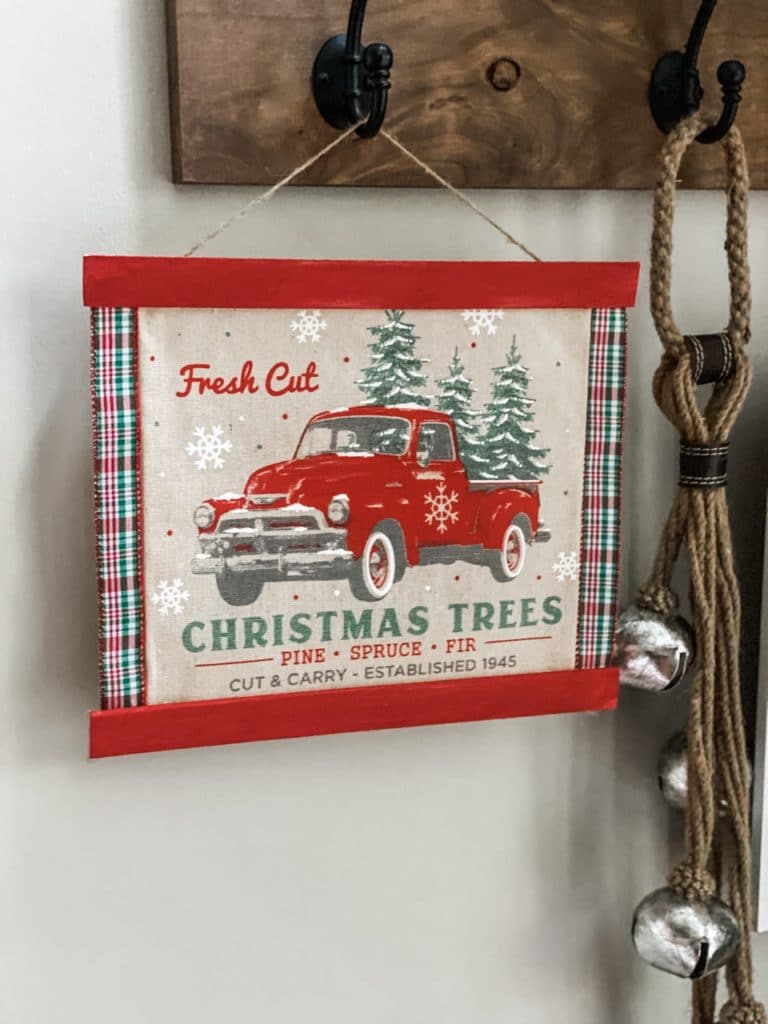 I started off with a few simple supplies for this gift bag craft. These canvas bags from the Walmart Christmas section (over by the other gift bags), 2 paint sticks, and some red paint (mine is deco art americana primary red).
These canvas bags are from Walmart like I mentioned, but usually Dollar General has some like them too this time of year!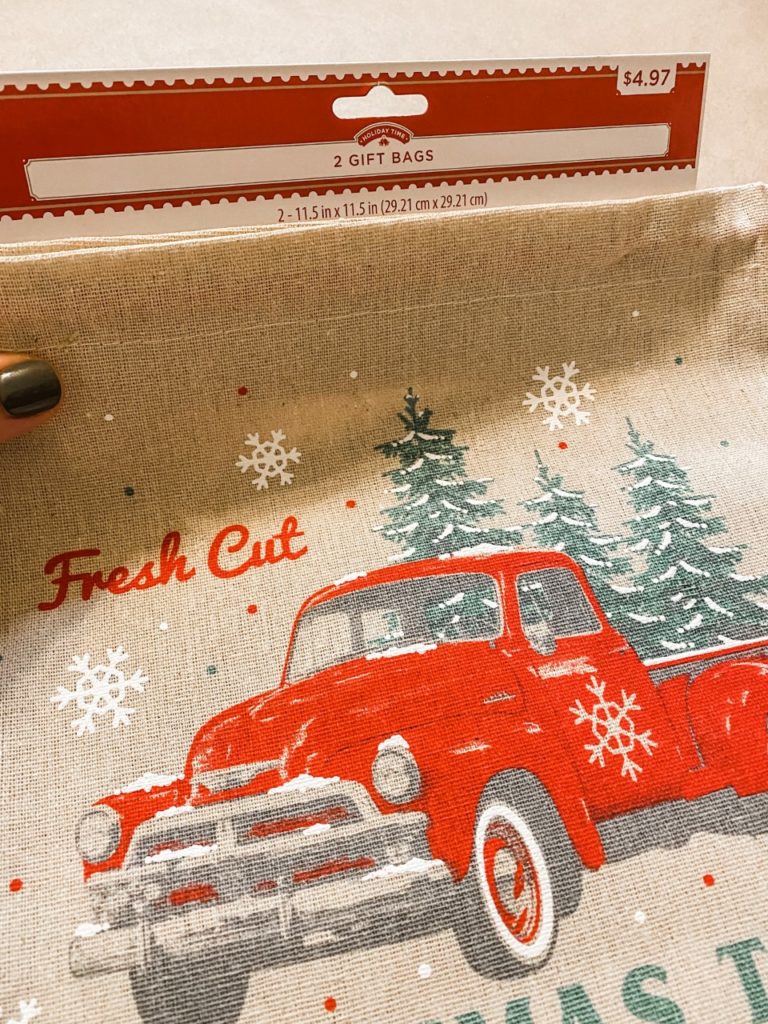 The first thing I did for this one was simply cut and remove the red string. Please note in the VIDEO VERSION I cut the bag because like I mentioned, it started off to be a different project. haha! But for this version I left the bag totally in tact- EVEN EASIER!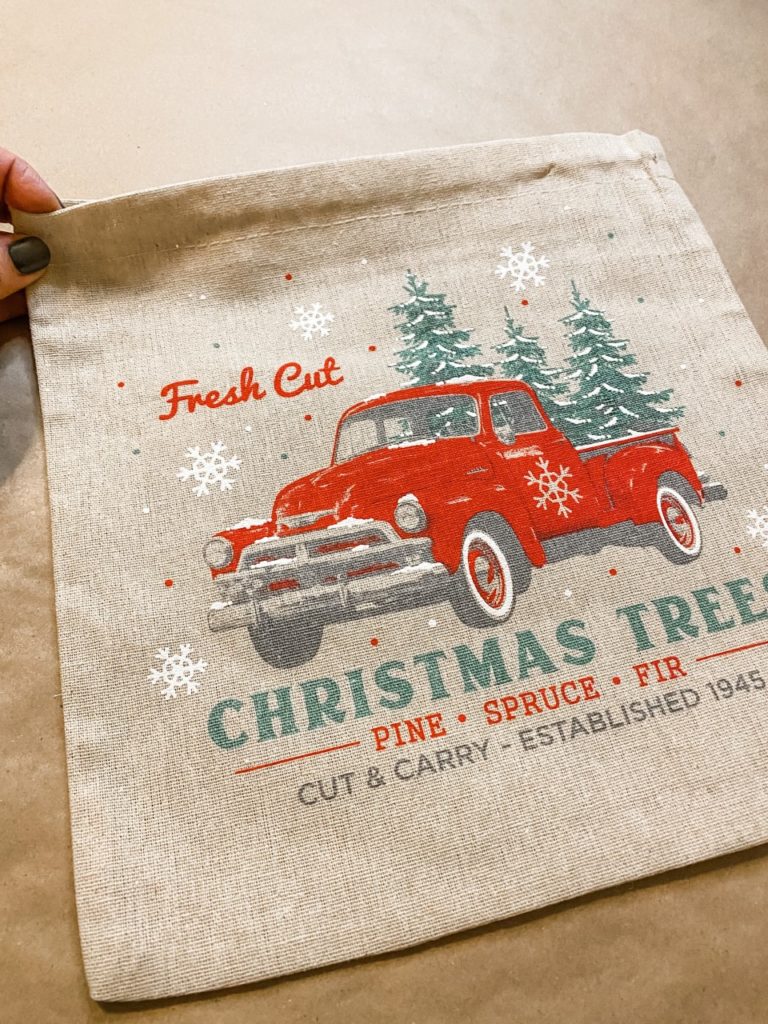 Next up, I painted my 2 paint sticks. You can get these on Amazon, or somewhere like Lowe's or Home Depot. Mine from Amazon are linked in this blog post HERE!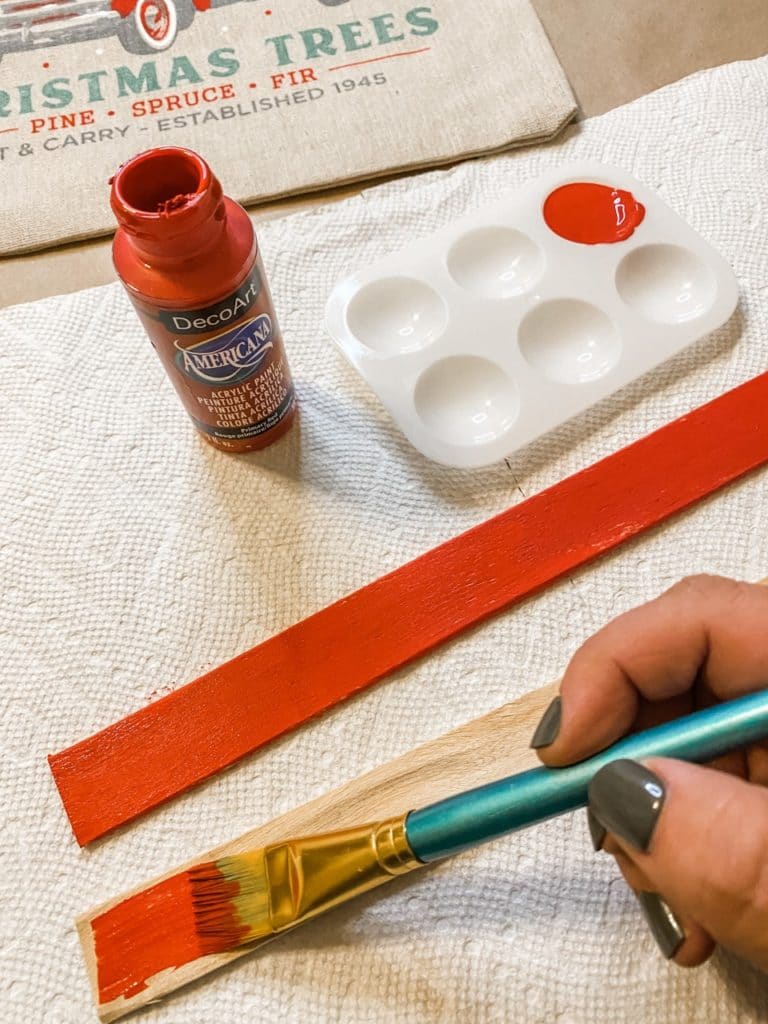 This ribbon from Hobby Lobby coordinated so well, that I wanted to incorporate it in to the sides of my project!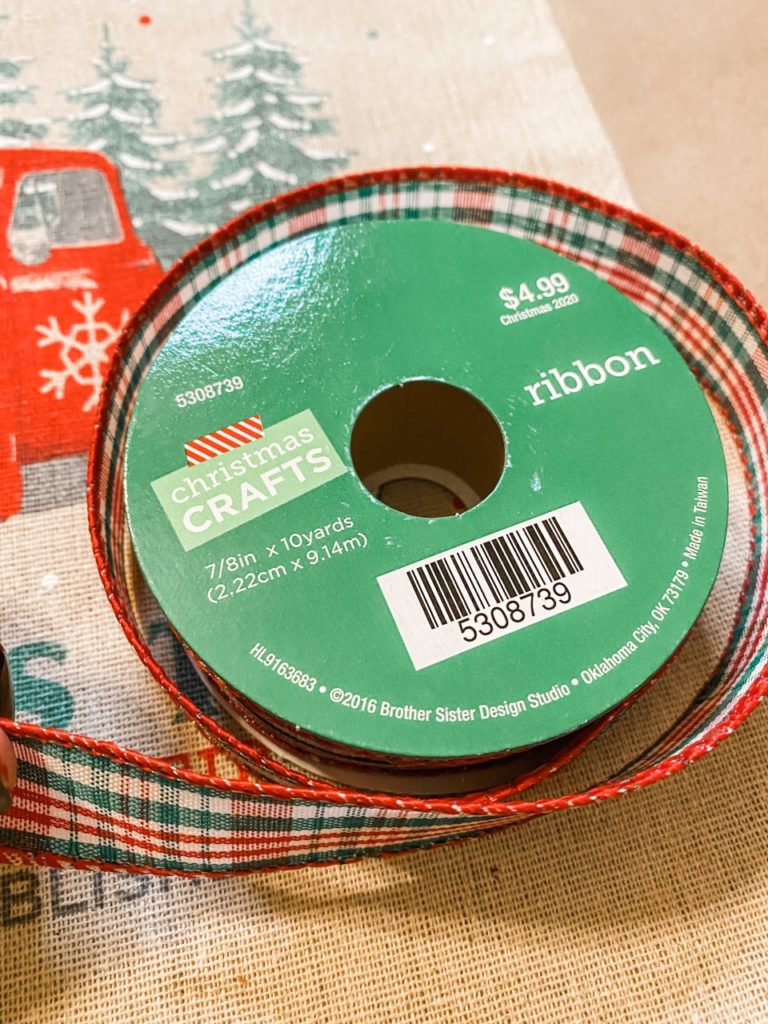 I simply cut 2 strips to size and hot glued them going down each side!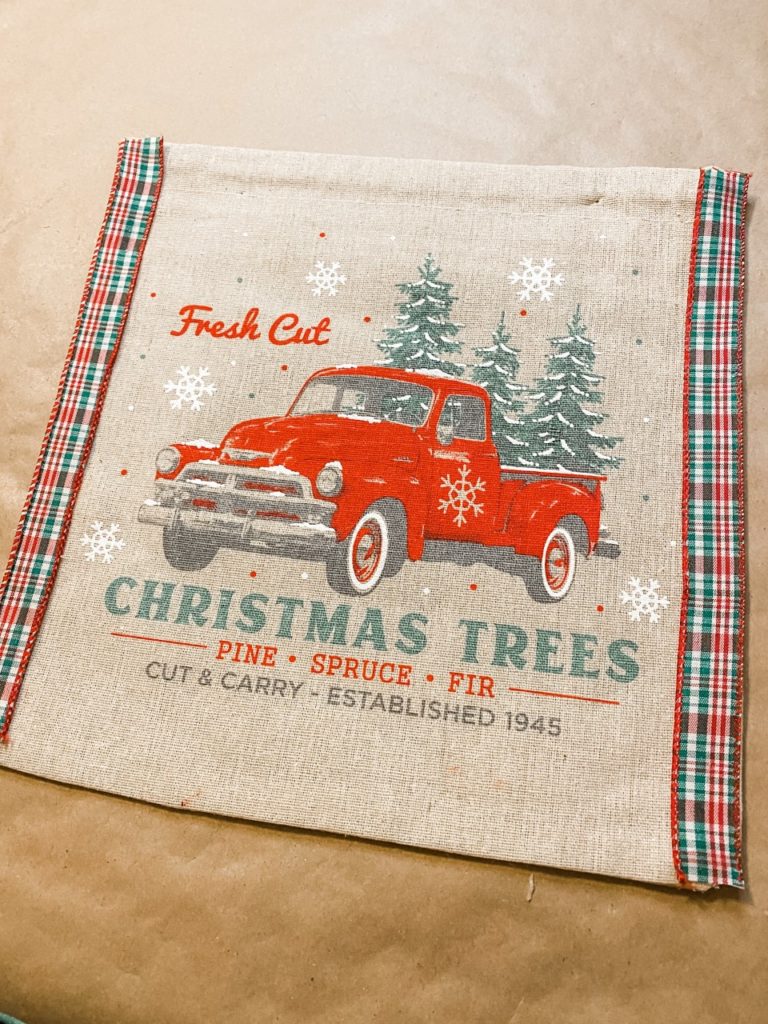 All that was left to do was to hot glue the paint sticks to the top and bottom of the canvas gift bag!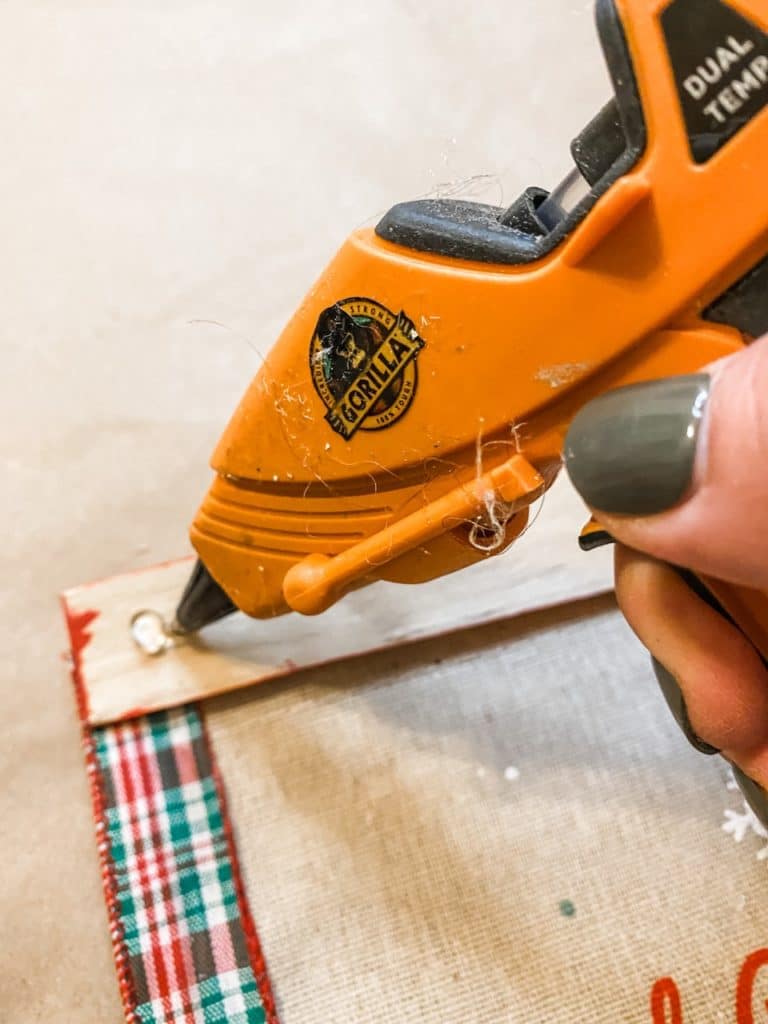 Lastly, I added the ribbon to the back to use as a hanger. You could also use jute (like in my first one), or a beaded hanger would be adorable too!
What do you think about how this turned out?! I'm truly so in love! Both versions are cute, but for the easiest one…this one wins since I didn't cut the bag at all!
Let me know if you think you'll make this 5 minute Christmas craft?!
CAN'T FIND A CANVAS BAG?! No problem! I actually tried this with a REGULAR paper Christmas bag from Dollar General and used the exact same technique to get this look! (only difference is that I did have to cut this bag) It's pretty darn cute too, although I do love the canvas the most. Just wanted to show you this option also!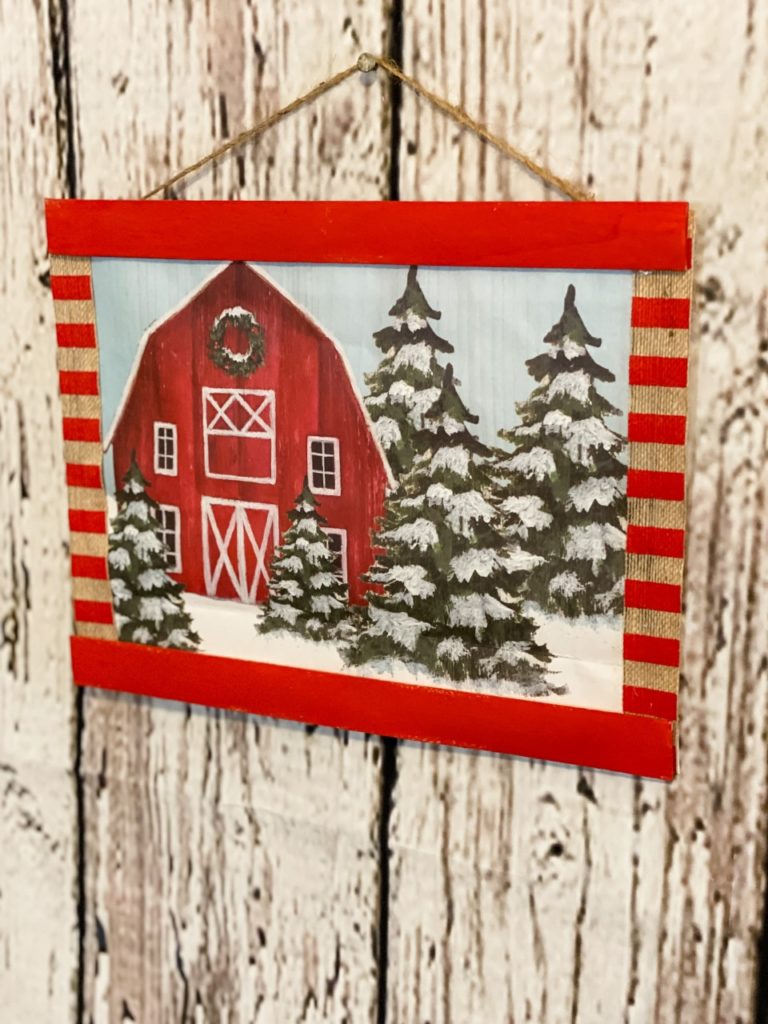 Until next time…
Stacey