If you're like me, I love festive colors at Christmas…but I also love me some neutrals and black and white!
These black and white Christmas decor ideas will give you lots of inspiration for your home during the holidays!
I've got a few different spaces to show ya where I used black and white this year! Let's get into it…
Entry ways:
I love mixing in the muted greens with the black and white and always have fun decorating these spaces. Most everything here I've had for a while, but I did get that beautiful barn sign on sale at Hobby Lobby this year! It was the perfect addtion!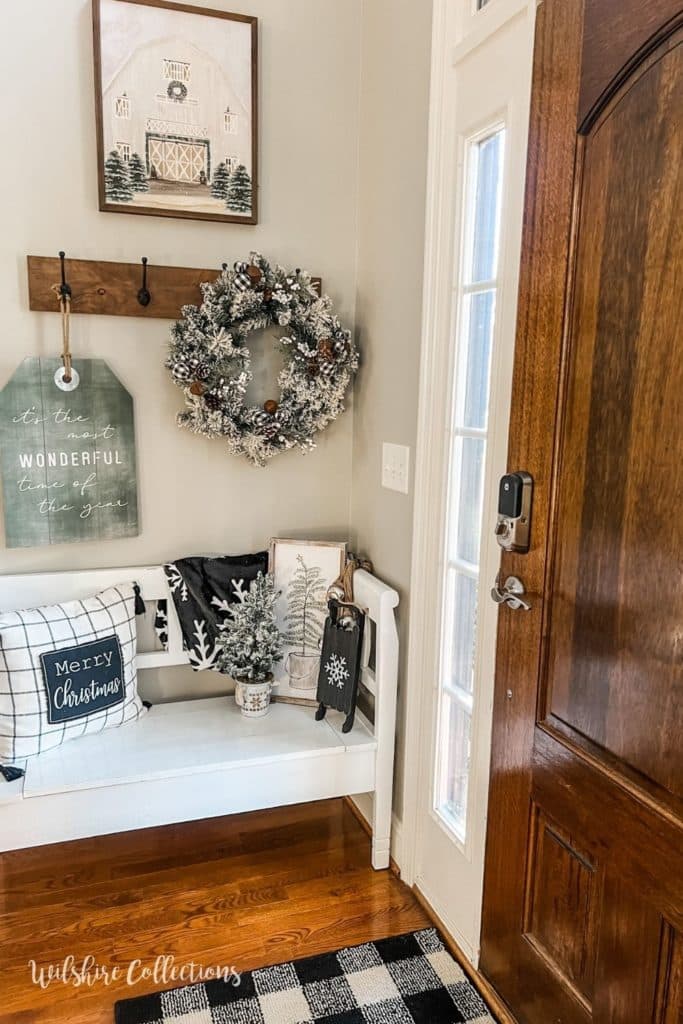 The other part of my entry way was all stuff I already had, except the new sign that I also got on sale at hobby lobby this year! I love how it's simple, yet cute!
Table setting:
At Wilshire place this year I decided to do my little table in a pretty black and white table setting. All of the place setting pieces came from Kirkland's. I just love how it turned out!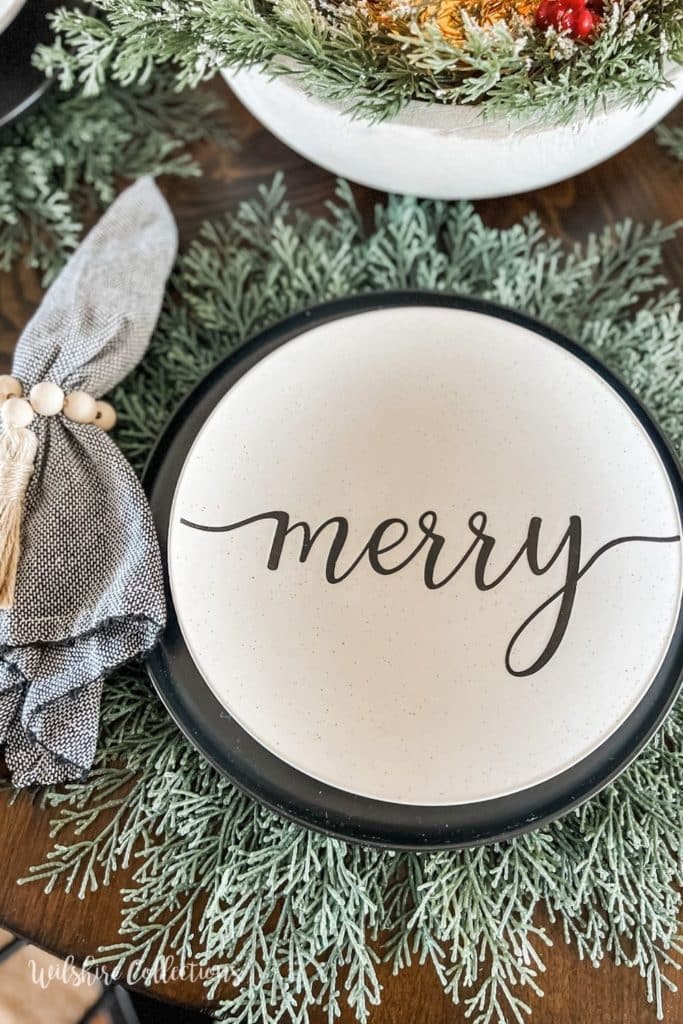 Tree:
You may have seen this blog post on my black, white and leopard Christmas tree! It turned out to be my favorite tree this year and the black and white Christmas decor just makes me happy!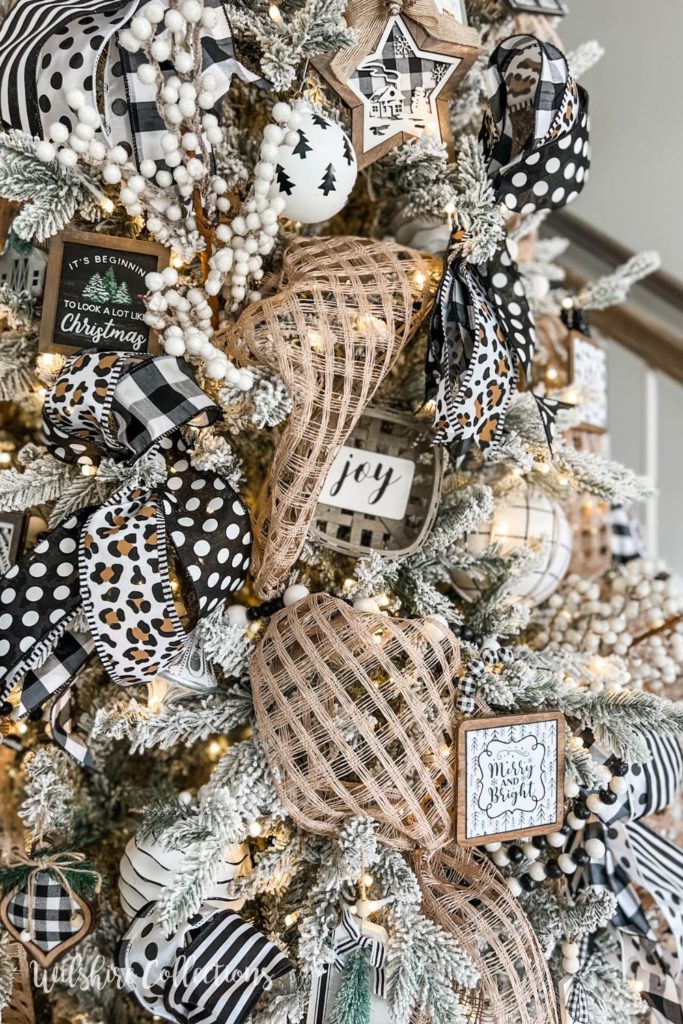 I truly think you can still be festive, even with neutral colors. Some may argue this point, but I have always said you have to do what makes YOU happy. It's your home after all!
Either way, I hope these gave you some great inspiration! Let me know what ya think!
Until next time…
Stacey