Truth is…for years now I've wanted to do an all black and white Christmas tree. You know buffalo check is (one of) my love languages, right?! Well..I made it happen!
If you need some black and white Christmas tree inspiration, look no further! I'll show you what I did with this slim tree in my studio!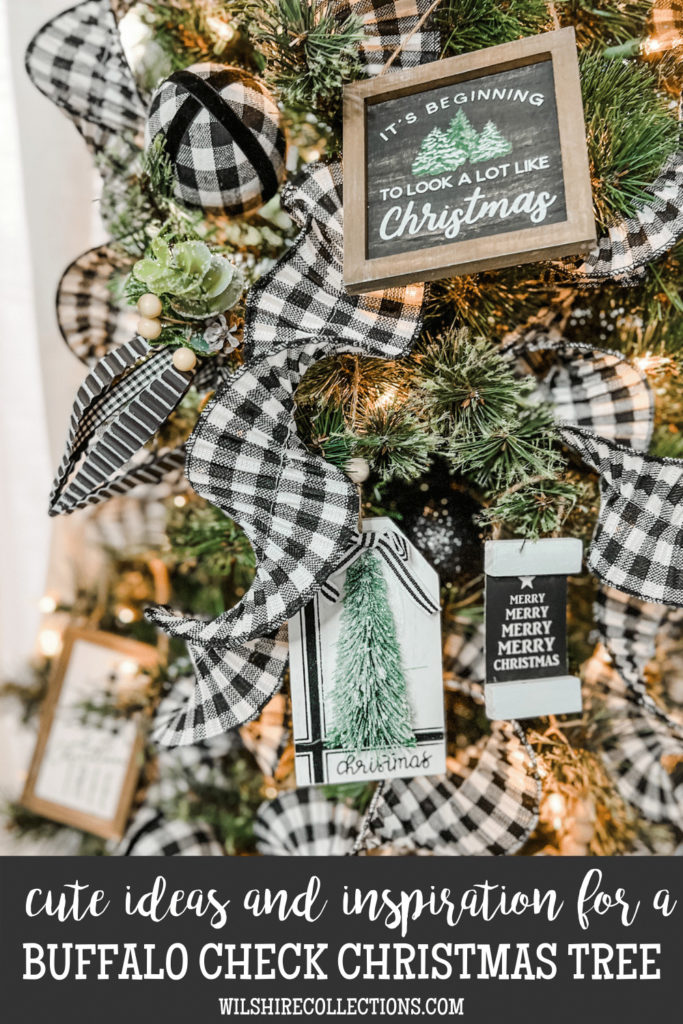 Yes, I put a tree IN MY STUDIO! YAHOO! Listen y'all, this is where I craft, work and do all the things and I barely had room to fit a tree in here.
But where there's a will, there's a way. I got this slim 6 ft tree from Target seen here. I also grabbed this collar from Target seen here. (and have a HACK for it I'll share later in the post)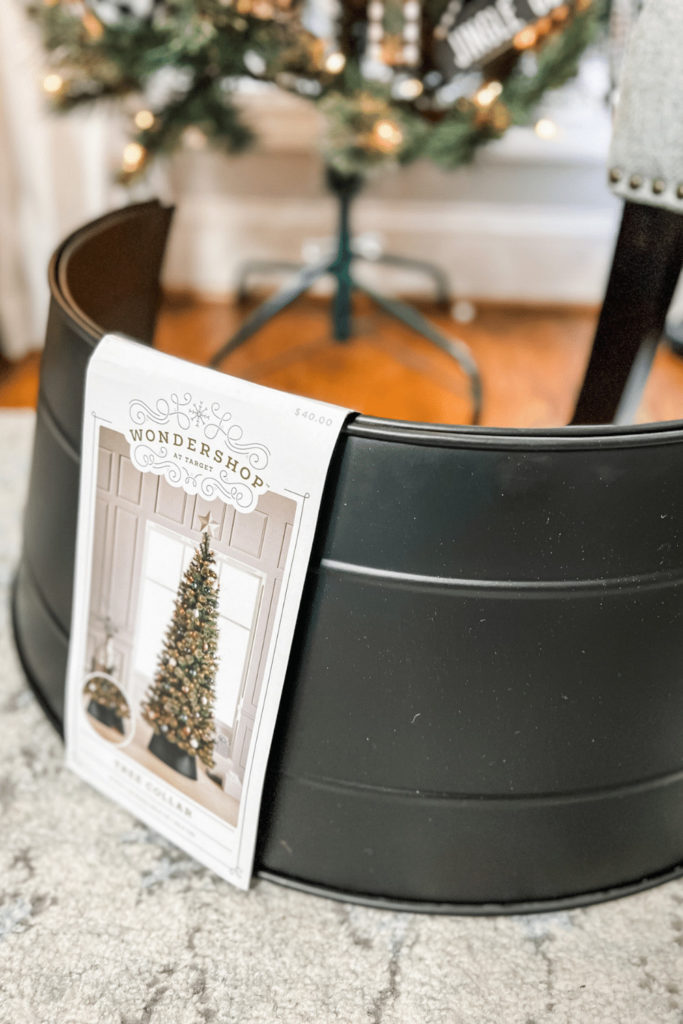 This ribbon came from Trendy Tree and I just love it! I'm not sure if it's still in stock (I think y'all sold them out when I shared on FB haha), but here's the link to their site and they have SO much cute ribbon!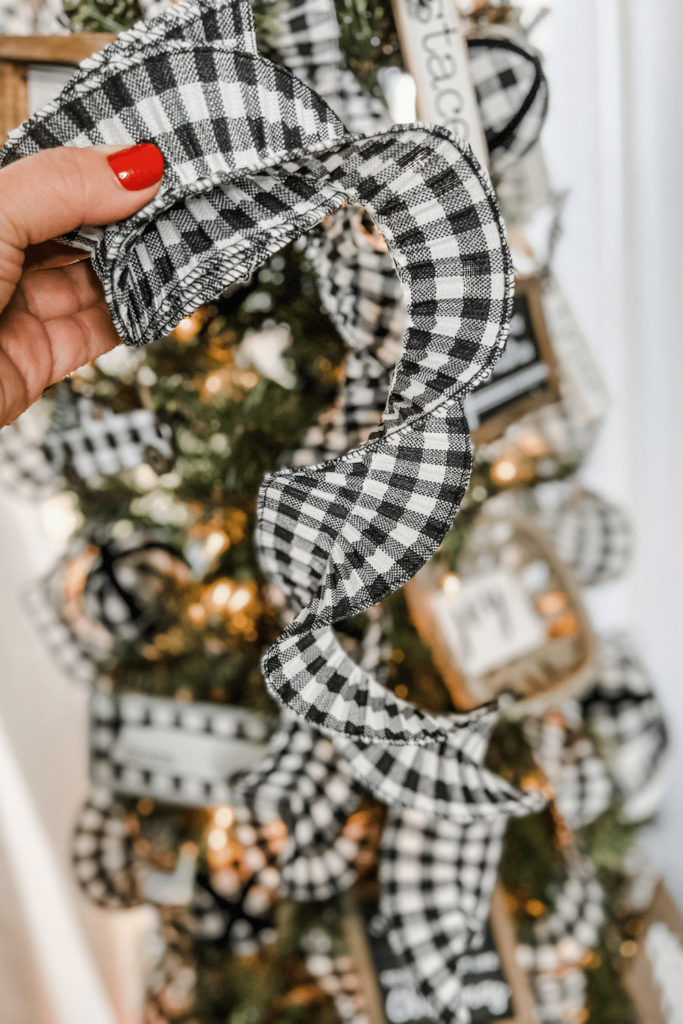 I simply cut the ribbon into varying lengths of strips and "shoved it in" until I got it the way I wanted it to look! I like to make it look like it's all throughout the tree and not just straight up and down or in circles all the way around.
For the topper I used a $3 bow from Target and some picks from Trendy Tree.
All of the ornaments are things I already had or DIY's, which made it even better! If you see a few ornaments on here you love…just you stay tuned because I have something FUN coming for y'all soon!
What do ya think?! I am in LOVE and it makes me so happy that I can sit in my chair and drink coffee or work by the twinkle of the lights. AND when I'm live I get to look at it too. It's the little things y'all!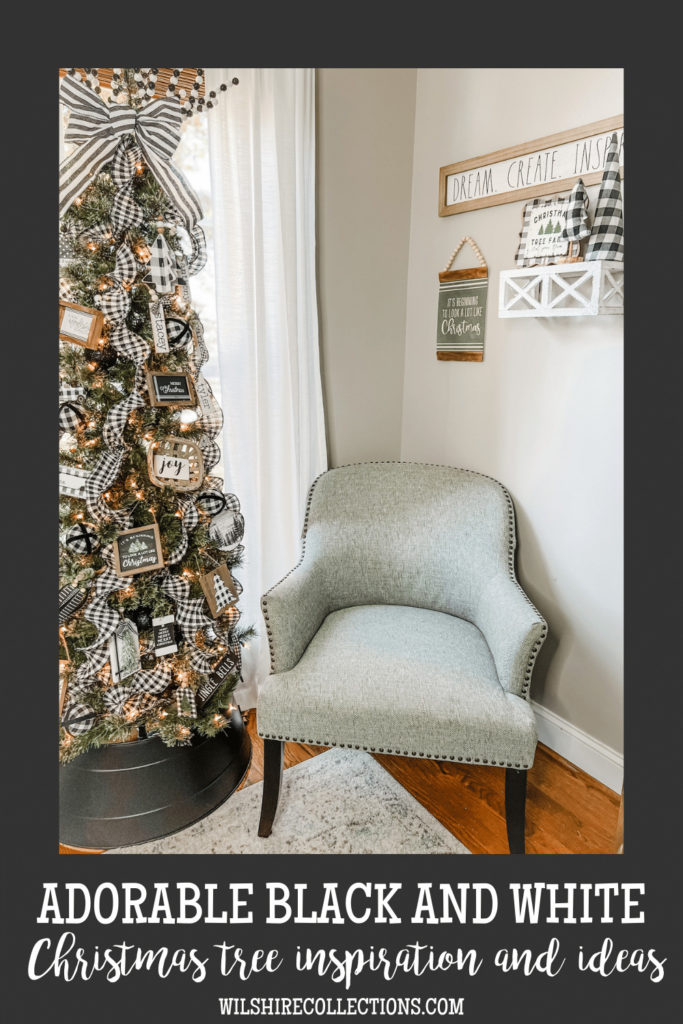 Oh and the hack on the tree collar? This one came in 2 pieces and since I had such a small area I only used ONE HALF of it and just scooted it up by my window. Best part…I've got another half I can use on another tree!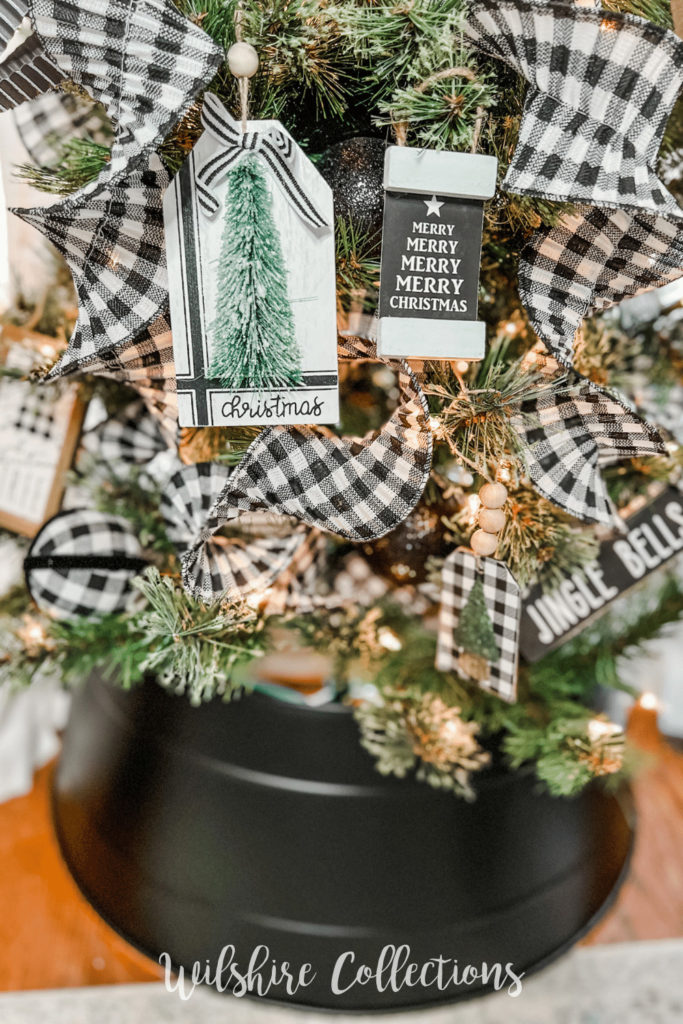 If you aren't a fan of the neutral and think it needs some color, don't you worry! My living room tree is FULL of color, so be sure to check it out here too!!
Until next time…
Stacey
This post does contain affiliate links. Please see full disclosure page for more info!