It's beginning to look a lot like Christmas over here! Yes, I know it's early….but I am here for it and hope you are too!
I truly hope these Christmas tree decorations using red and white give you some great holiday inspiration for your own home this year!
I've shared lots of Christmas tree ideas with you over the past, and as you may know I've done the same theme in my living room the past few years. Red, black and white with buffalo check of course! If you want to look back,you can see my 2018 tree here, 2019 here and 2020 here!
This year I was craving a change. I kept being pulled towards red and white. It's so cheery and fun and just screams Christmas to me! So…I went for it and I'm in love!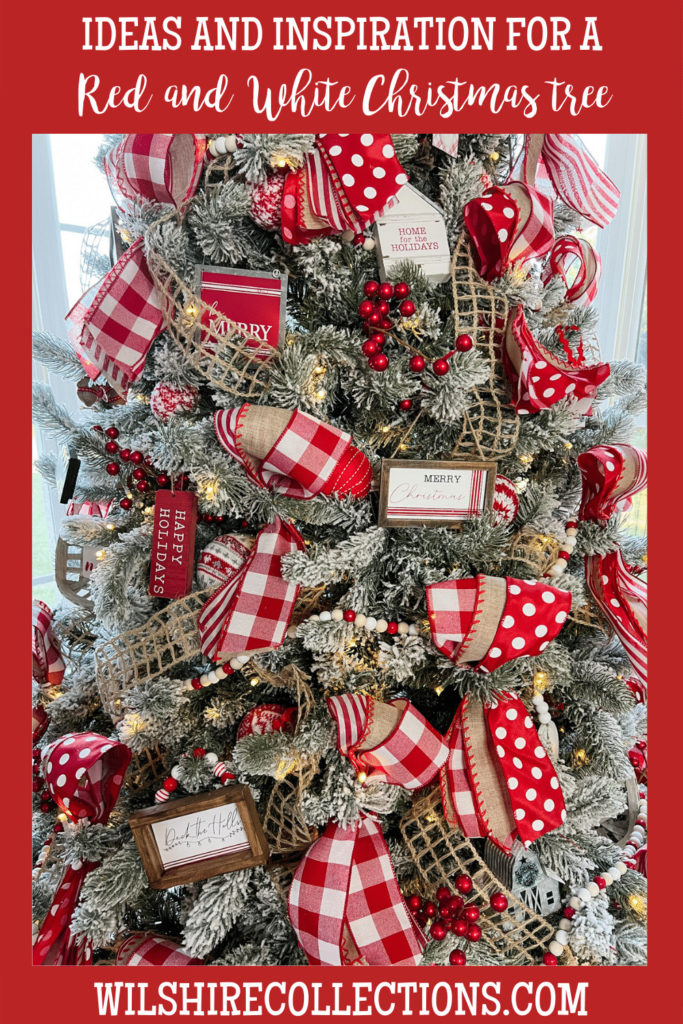 This is my 7.5 foot flocked King of Christmas tree! You can see all of their trees here! You can find the tree base that we use from Amazon here.I had a good time shopping for some new supplies this year, but I was also able to incorporate things from previous years too.
Here's a look at some of my ribbon choices. They ALL came from Hobby Lobby this year and I will link them all at the bottom of this post. I changed up my base ribbon to go with a little bit of a "less is more look."
I loved mixing in some natural with the red and white on my accent ribbons to break it up a little bit!
My ornaments are a combination of both old and new to carry on with my theme! They are truly from here there and everywhere over the years.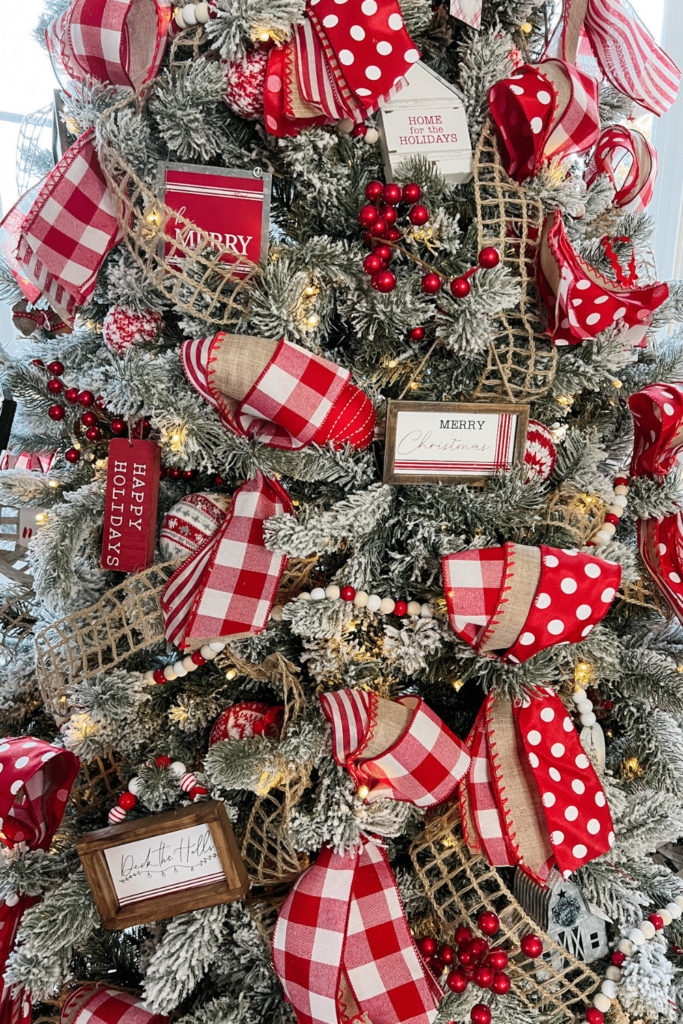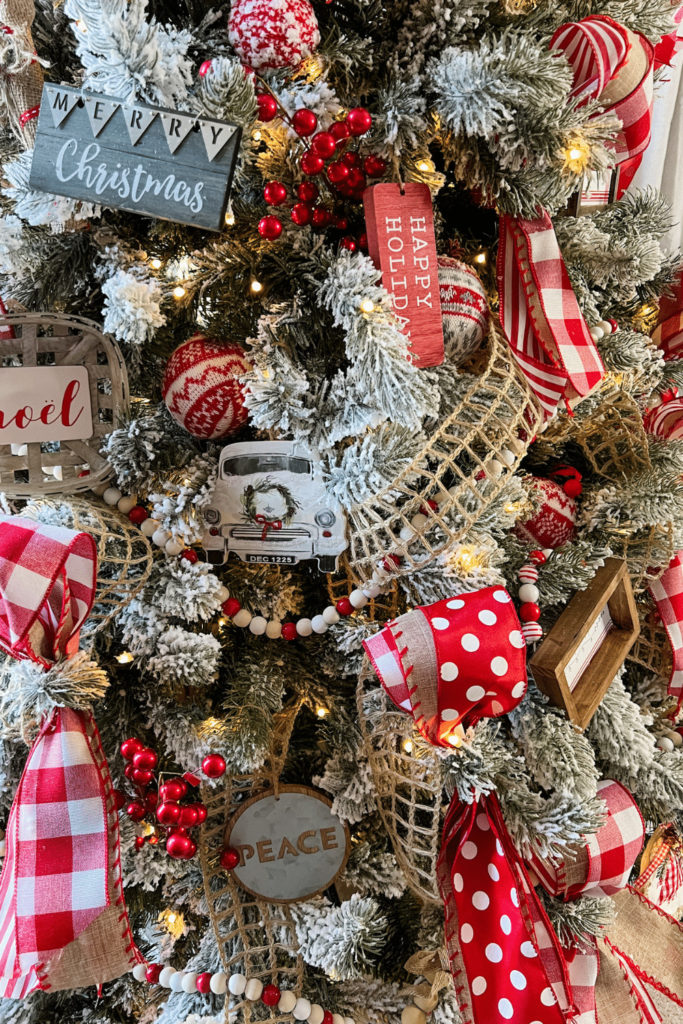 We cant forget the filler and the topper! I always love using the stems and picks for this!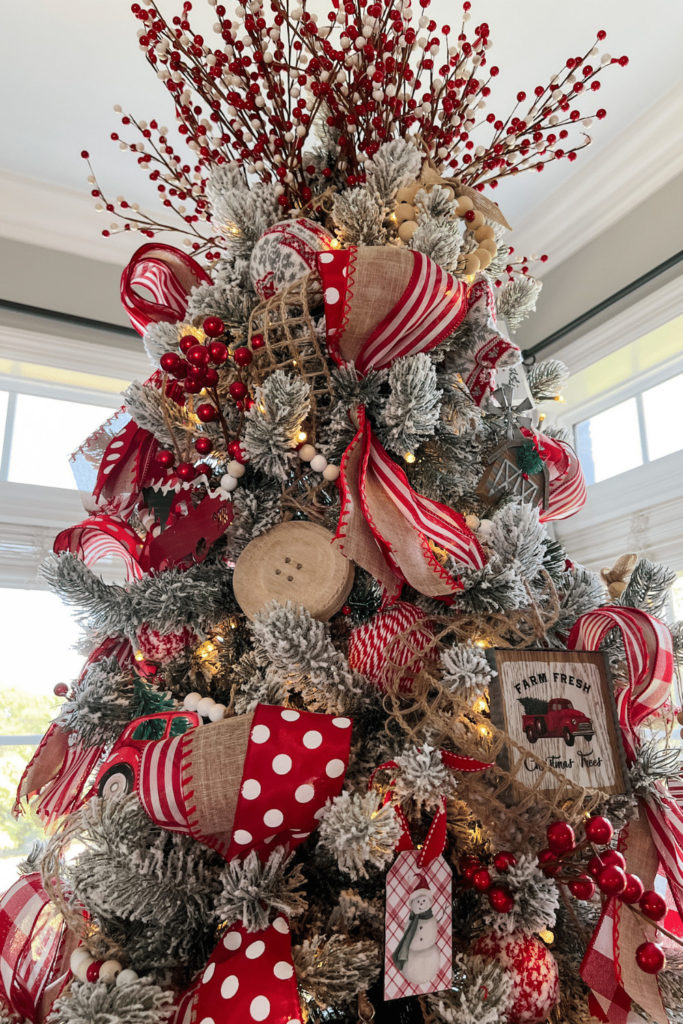 Here's a little secret…getting this look on your tree is NOT as hard as it may look here! I realize not everyone is going to do a "themed" tree and that's A-OK! But, there's still a lot of things I can teach you either way that will truly take your tree decorating game up a notch or two! And I've got great news! Click this button below to read more about my Deck the halls workshop!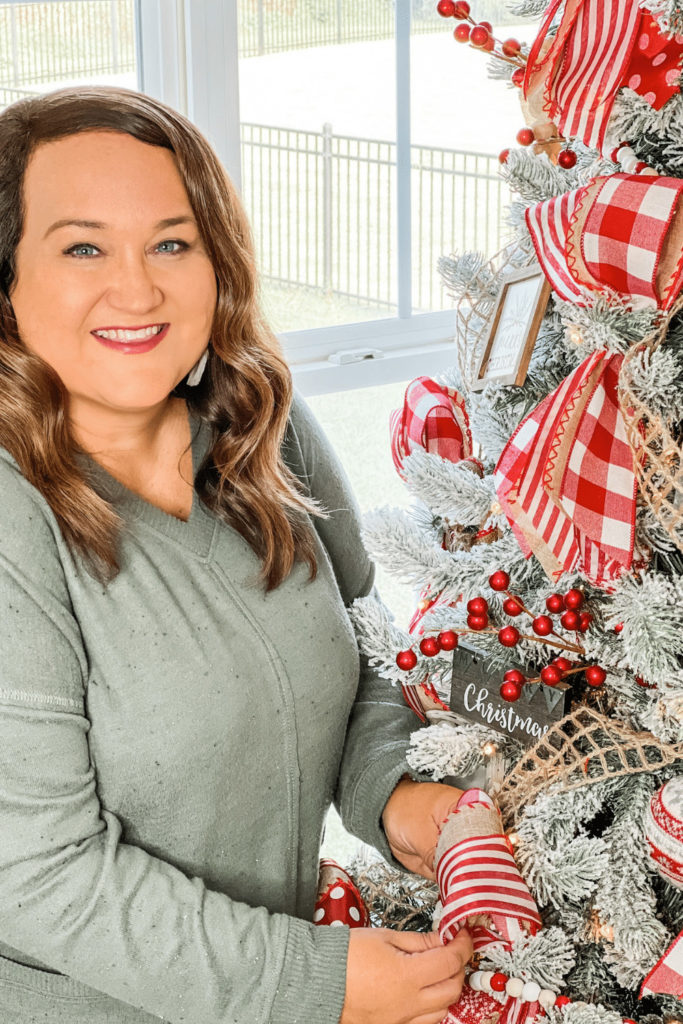 Over the years, I have helped SO many women with their trees and it's truly one of my favorite things to do! It's amazing how it can go from this to that and you don't even have to know how to tie a bow! Win, win! haha!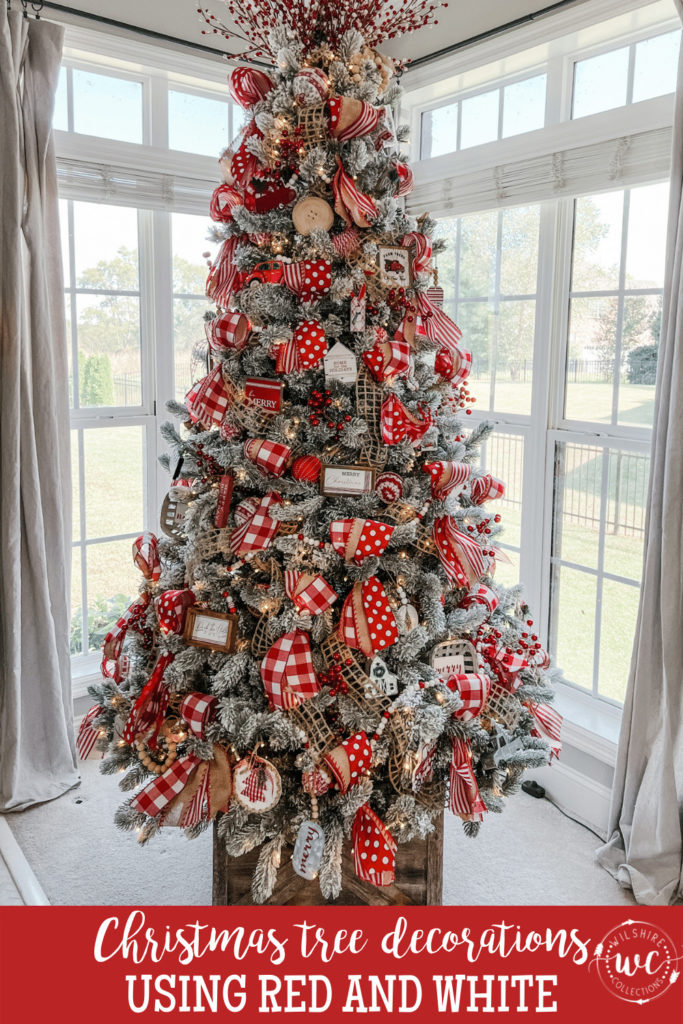 Did this give you all the holiday feels?! I sure hope so! I can't wait to hear what you think and I can't wait to see your trees this year as well!
Until next time..
Stacey
RIBBON SOURCES- CLICK BELOW TO BE TAKEN TO EACH ONE. I used 3 rolls of the base ribbon and approximately 60-80 feet of each accent ribbon on my 7.5 foot tree.
This post does contain affiliate links. Please see my full disclosure page for more info!