It's beginning to look a lot like Christmas! At least around here it is anyways! I can't wait to show you what I've been working on!
My new flocked Christmas Tree with ribbon is giving me all the feels and I hope it inspires you to get creative and have fun with your tree this year too!
Some of you may know by now that I ordered a new flocked tree from King of Christmas this year. I got the 7.5ft King flocked tree and I LOVE IT! (CLICK HERE FOR TREE) I've wanted one for years, and these are truly good investment trees if you are looking for high quality that will last a long time. Look how pretty she is!
I enjoyed looking at her in her natural beauty for a bit, but it was time to dress her up! I am using a couple new ribbons this year that I got from Walmart, but still keeping my black, white and red theme.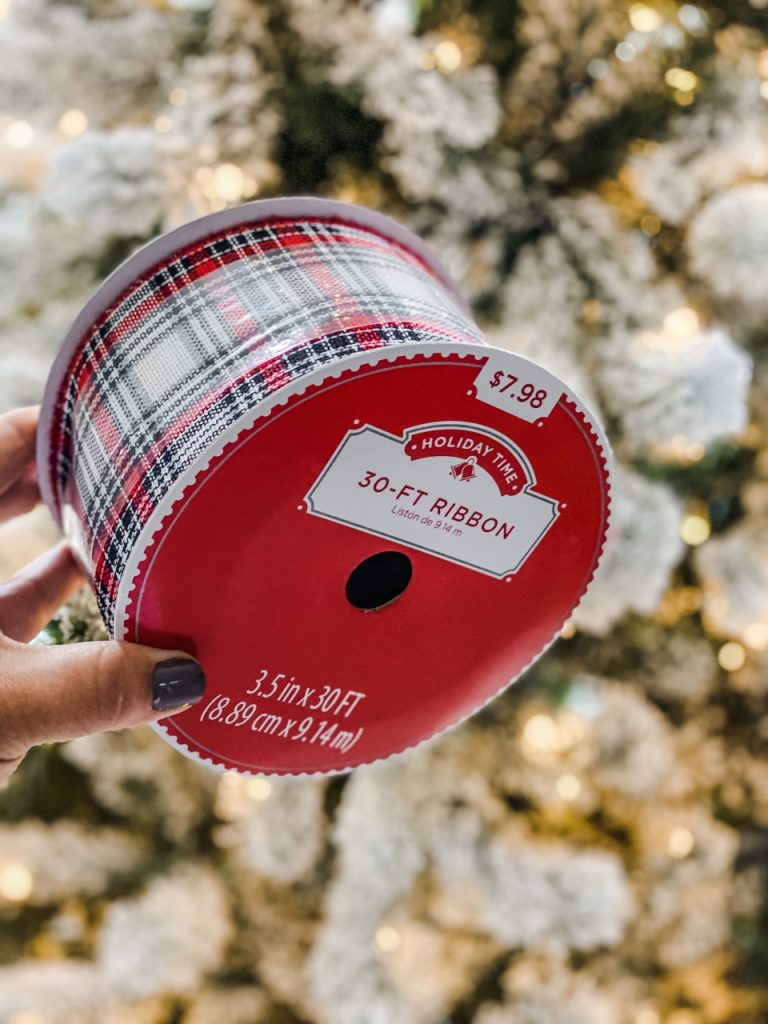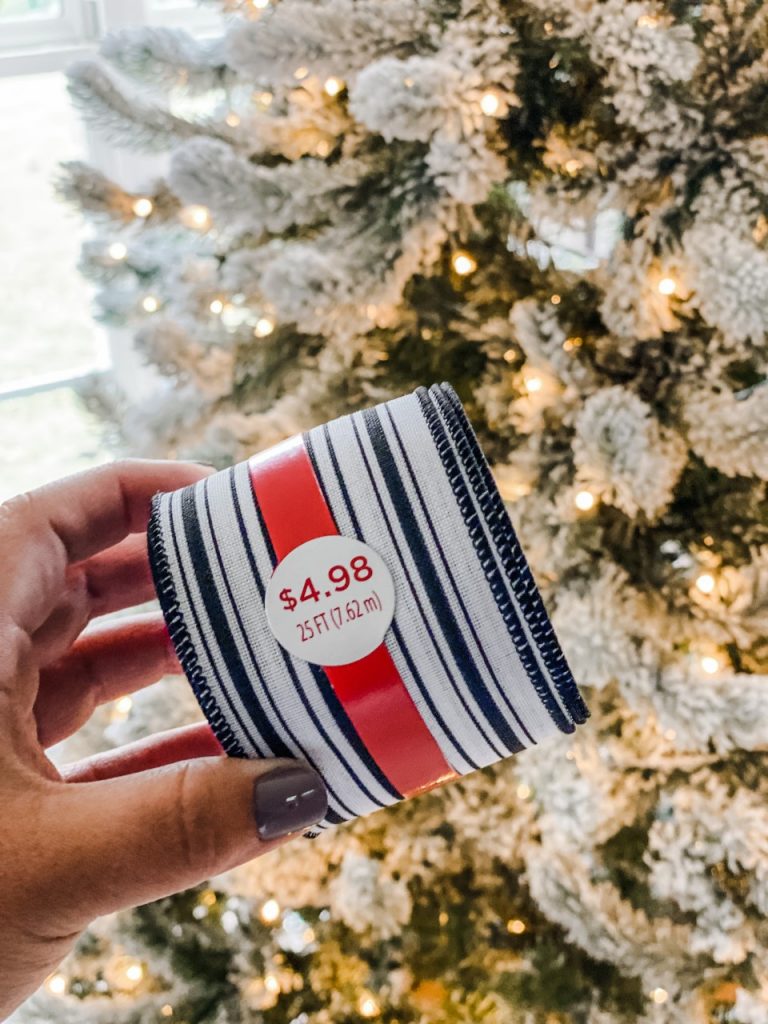 SEE ALL THE DETAILS ABOUT MY TREE BOX IN THIS BLOG POST HERE! AND SEE THE TREE BOX ON AMAZON HERE!
Base ribbon was the same as last year (mesh from Hobby Lobby). YOU CAN SEE MY 2019 TREE HERE FOR MORE INFO ON IT! Look what a difference this made already!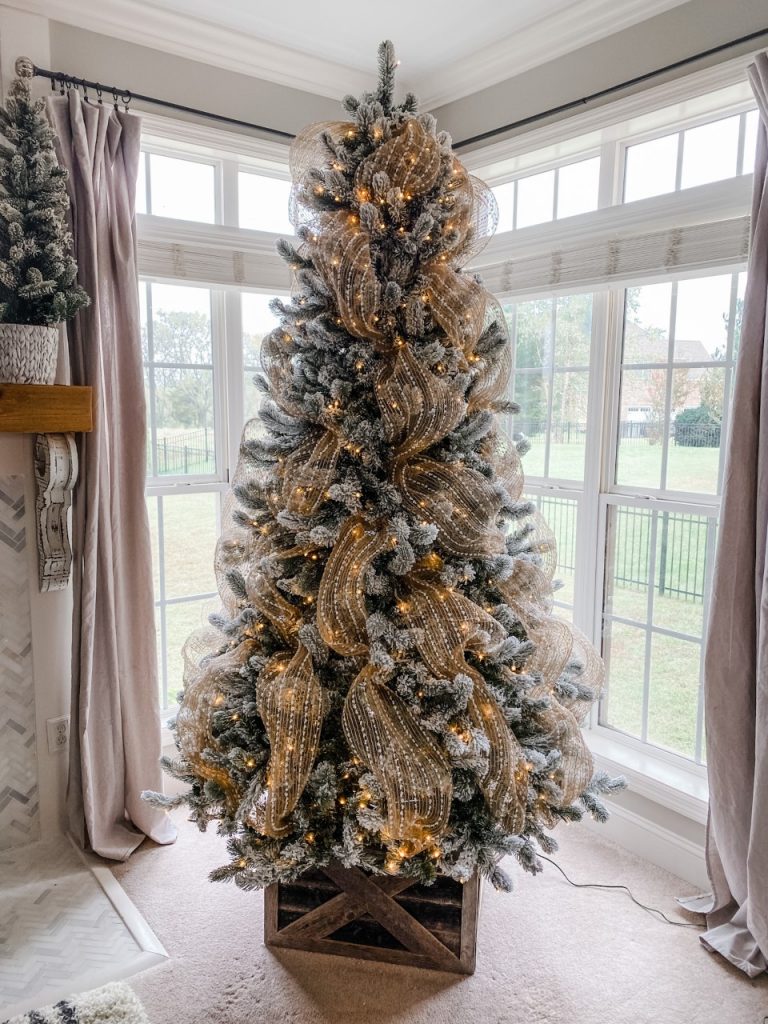 But, of course I didn't stop there! Time for the accent ribbons next! (Stripe- walmart, plaid- walmart, polka dot- hobby lobby and buffalo check hobby lobby)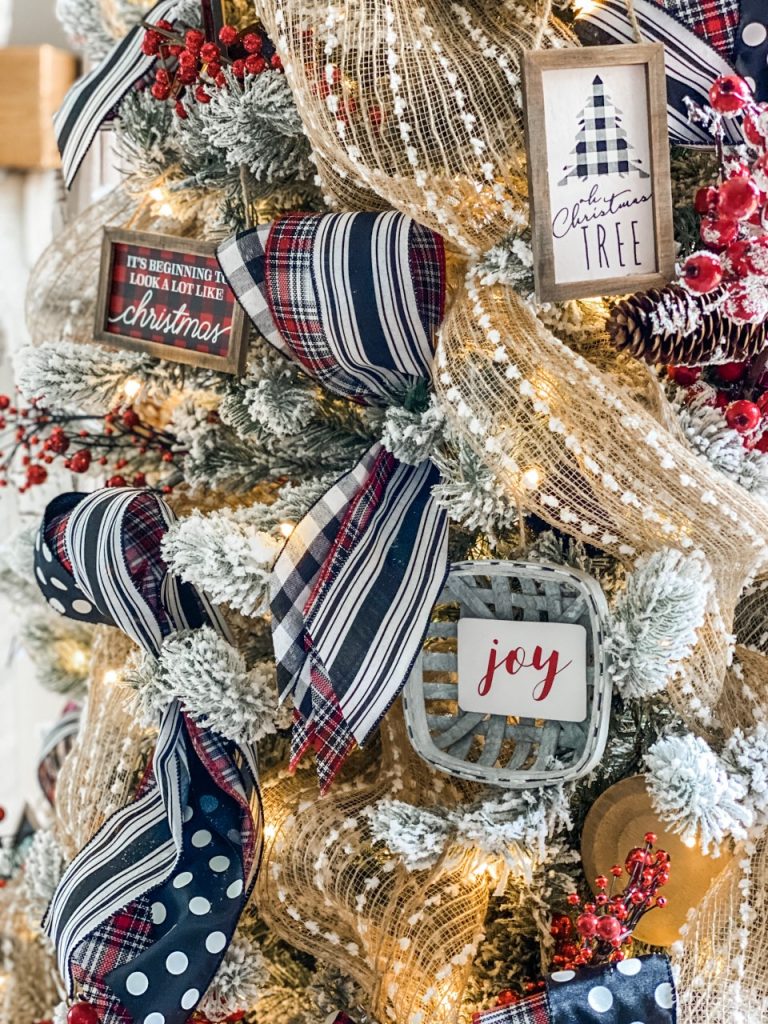 IF YOU ARE CURIOUS HOW I GOT MY TREE TO LOOK THIS WAY, YOU CAN PURCHASE MY TREE TUTORIAL WHERE I TAKE YOU STEP BY STEP AND TEACH YOU HOW I DECORATED MY TREE IN 2019 USING THESE SAME TECHNIQUES SEEN HERE. PLUS…I'VE INCLUDED A BONUS VIDEO WITH BEHIND THE SCENES ON MY 2020 TREE! WOO HOO!
Next up were all the finishing touches…the ornaments, filler and topper! WHAT DO YOU THINK?! I am sooooo anxious to know!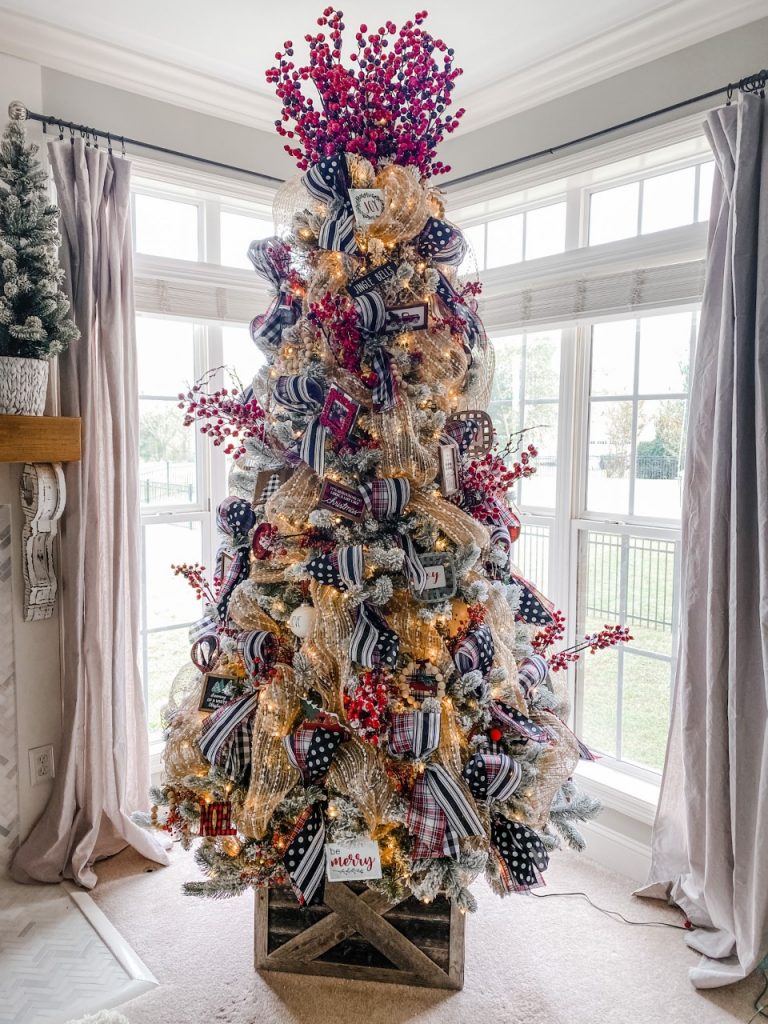 I'm truly in love with my flocked Christmas tree this year and can't stop looking at it and smiling. Like I have said, 2020 has been a crazy year so if putting your tree up a little earlier than usual brings you joy…I SAY GO FOR IT! No judging here for sure!
I hope this inspired you in some way and I can't wait to see all of your beautiful trees this year too!
Until next time…
Stacey
For more of the behind the scenes and to get my full step by step tutorial, click here!