I'm excited to share my first newly decorated winter spot with you…and it is of course A TRAY! And of course…BUFFALO CHECK!
This buffalo check winter tray idea will inspire you to keep using some of those trees during Winter and hopefully inspire you to put together a tray too!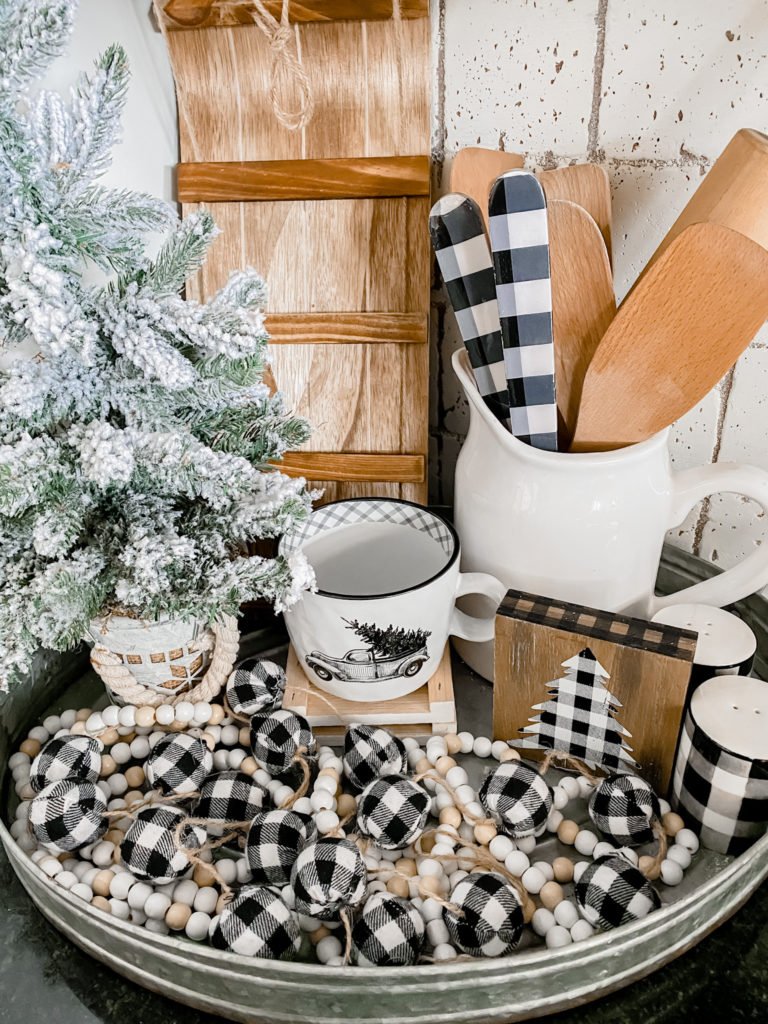 I wanted my winter tray to be different of course from the one I did at Christmas, but I did leave a couple things the same. Here it was at Christmas!
You can see my different Christmas tray ideas here.
My Aunt gave me this adorable mug for Christmas (from TJMaxx). At first I was like, is this little mug too "Christmas" looking for a winter one?! And then I decided it was my house and if I liked the mug I was going to make it be a winter one too! Lol. So I ran with it!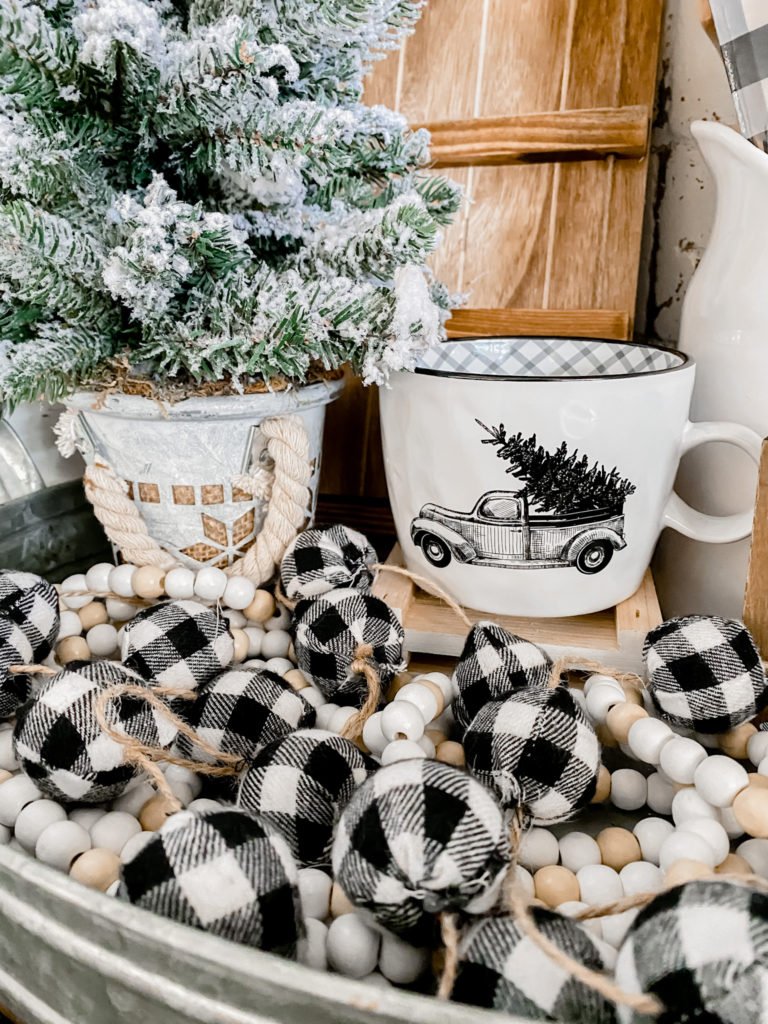 I left my little sled in there, put a tree, some bead and buffalo check garland, a little box sign and that's about all it took!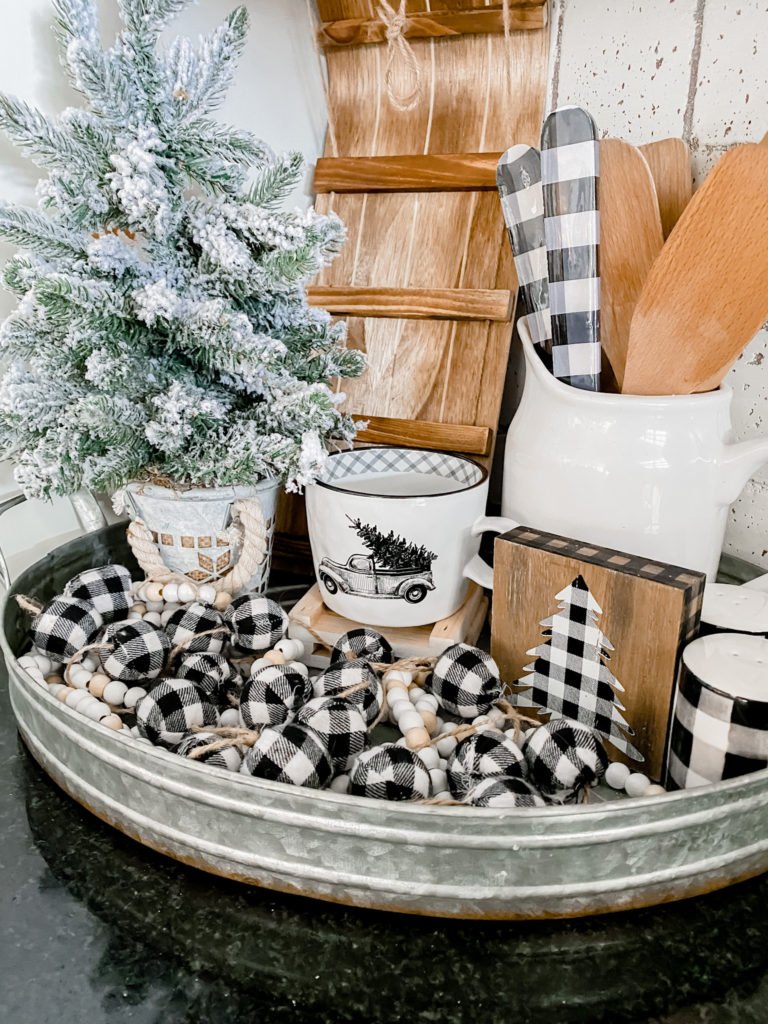 What do you think of this winter tray idea?!
My biggest tips for trays are to always have varying sizes and shapes of objects! This adds dimension and character and will help your items all flow together.
Trays are like little homes for your decor, and I think my decor looks pretty happy here in it's home!
I left my little embroidery hoop on my pantry door since it is also winter, and the little tray on my island is perfect for winter also!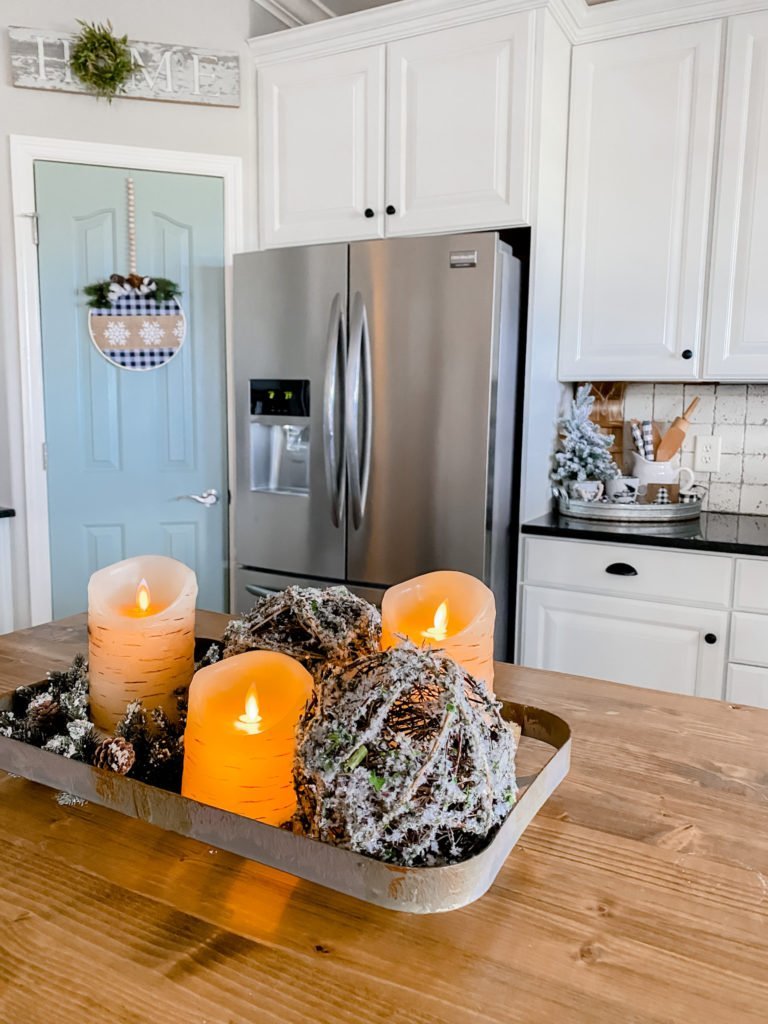 Let me know what you think and if you plan on doing one this year?!
Until next time…
Stacey