It doesn't have to be fancy or even complicated to be cute when it comes to Christmas tables! My kitchen definitely falls in the casual department…and I love it!
This casual Christmas table setting will show you how you can make simple changes to your everyday dishes and decor to create a festive look!
I've told y'all plenty of times before that this table is the hub of our home, so it DOES NOT stay decorated like this 24/7. That's just not practical and I'm not about to pretend like it is. Haha!
But, I do love a pretty table and like to show you ideas and options and have something to use when we host get togethers! So…let's get to it!
I love using my everyday dishes and chargers as the "base" to all of this. Chargers and white plates are from Kirkland's. You can get the white plates here.
I got the buffalo check plates from Michael's last year (black ones) and the red ones are from Hobby Lobby! I layered them all up and put the 2 red ones on the ends.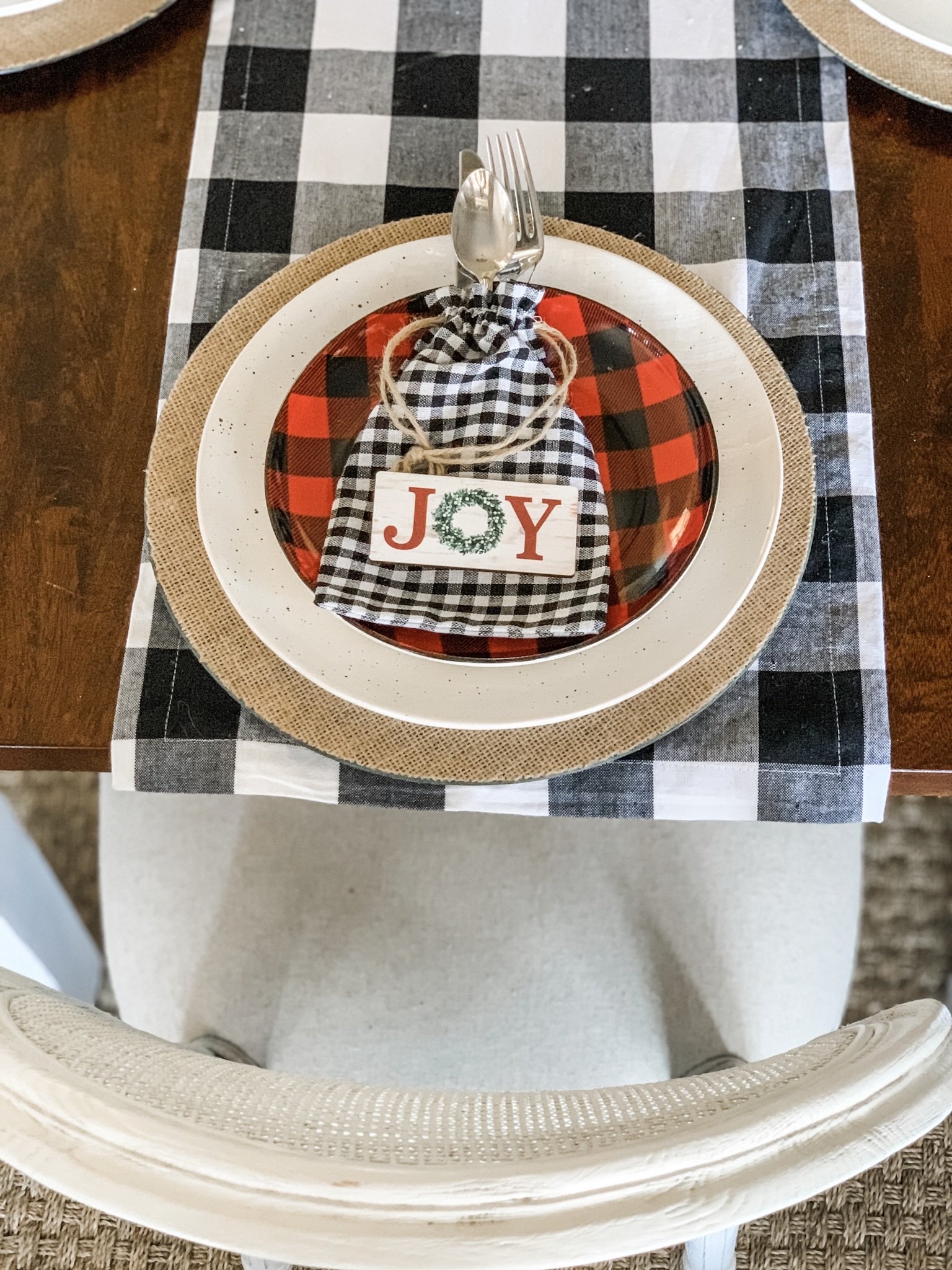 The only other thing I added were these little bags (from Walmart and dollar general)  that I put my silverware down in and then a little magnet from Hobby lobby on top of them. I know I'm not using them as they are intended, but I didn't care because I thought they were too cute not to pass up!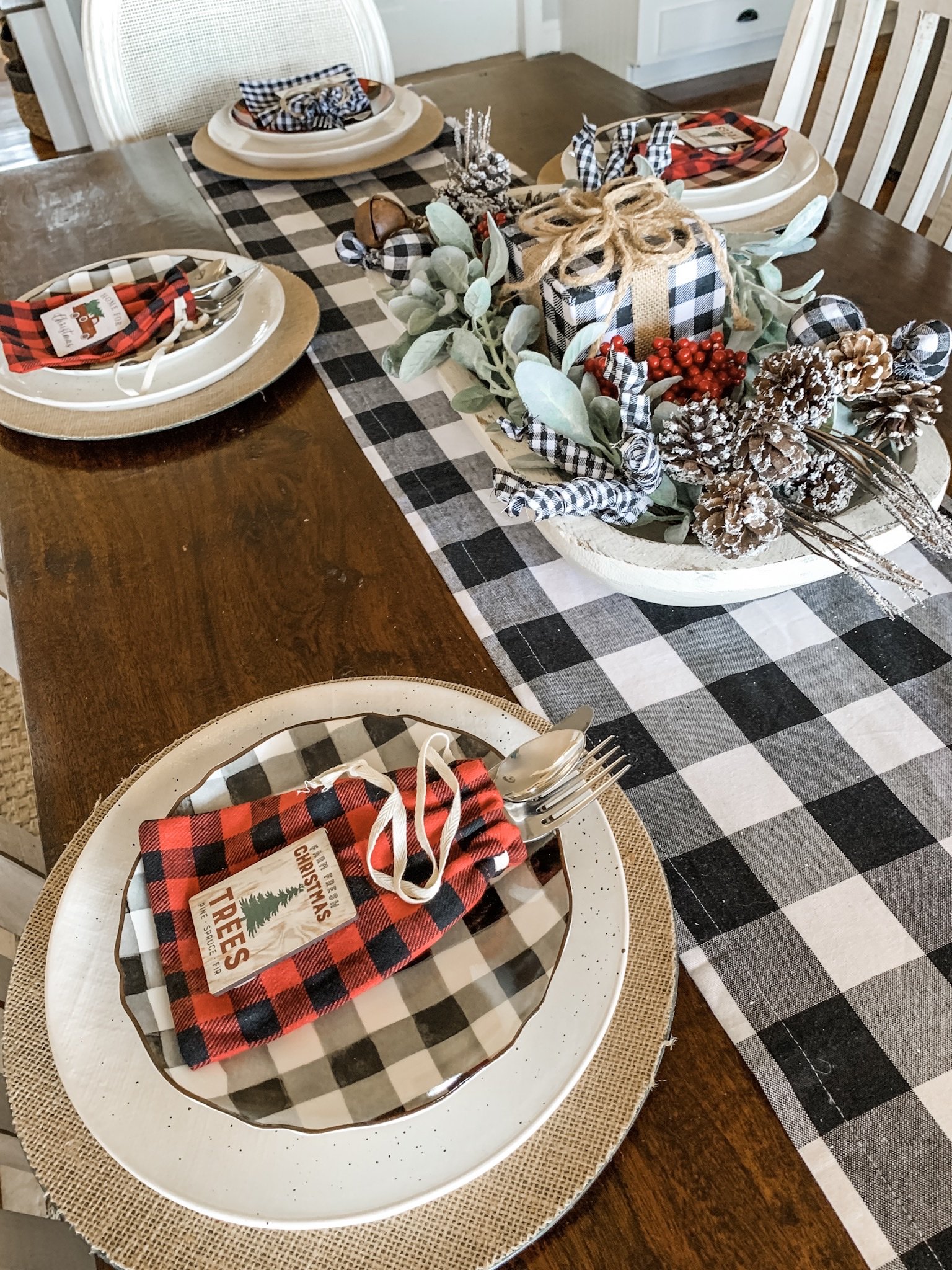 My buffalo check runner is from Amazon and my dough bowl that I put together (seen here) made the perfect centerpiece for this casual Christmas table setting.
Here's another view into the kitchen. Simple touches, but I love them nonetheless! Do you decorate your kitchen and/or table for the holidays?!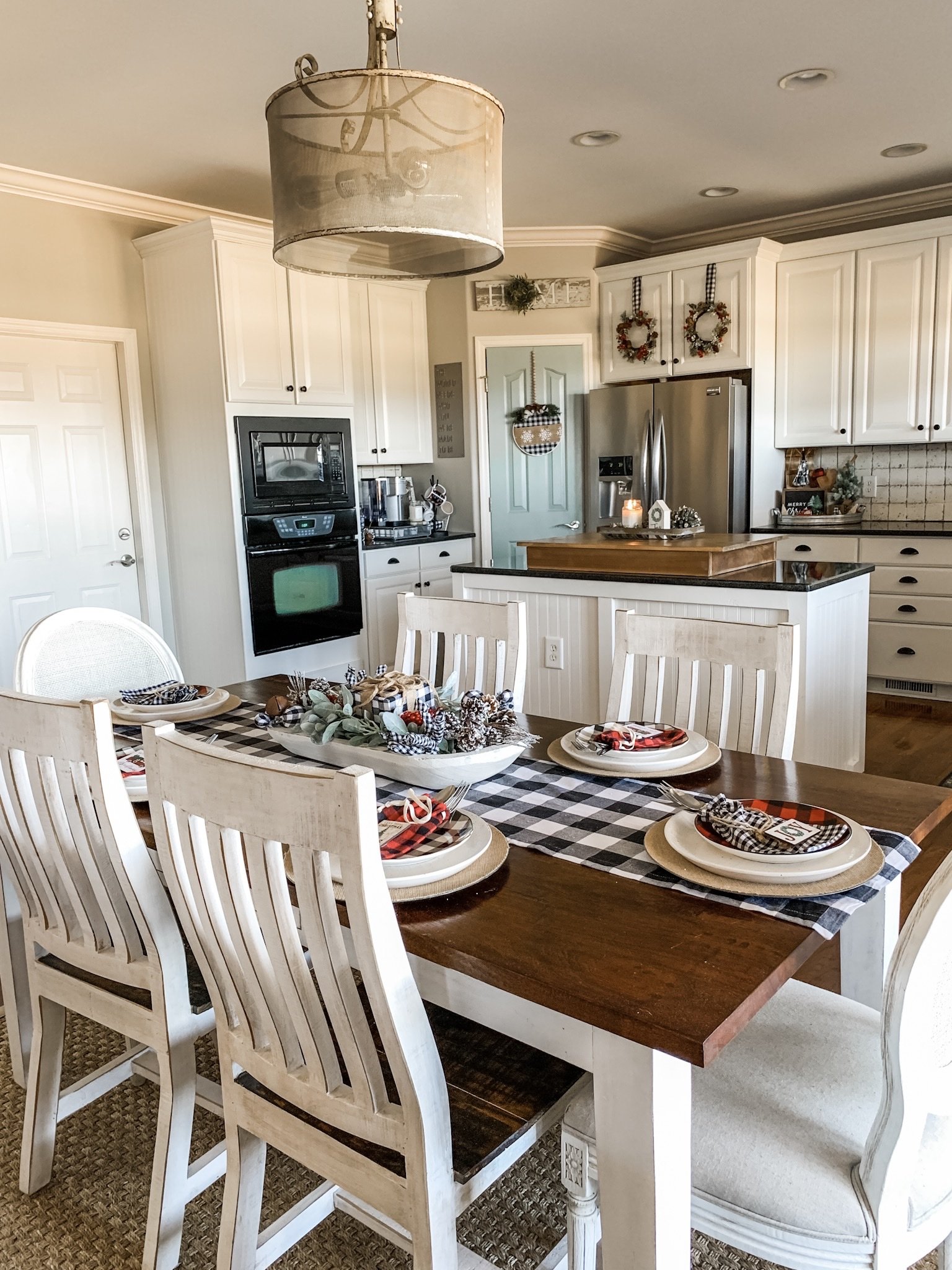 Until next time…
Stacey